Planning to do a few more hours of exploring Ulaanbaatar before our train, Matt and I wait for Brett in the lobby. After 15 minutes I go to his room to find him a little under the weather and discover he had stayed out quite late last night. I also notice the glass sink from his bathroom lying on the floor. Scott sends us a message saying his flight back to Ulaanbaatar has been cancelled and that he will not make it back in time for our train to Russia.
We were all worried this would happen. The region he was coming from was known to be quite windy and flights are often delayed or cancelled. Later, we find out that Donald Trump's son was in Mongolia and needed a plane. The state owned airline had assigned the scheduled flight's plane to him. Scott's tour company had arranged for him to fly directly to Irkutsk. It was a shame he would miss our train journey, but at least he would still get there.
Matt and I return to the hotel to wake Brett and catch a taxi to the train station. Brett is still asleep and had slept through his checkout time so has to pay extra. I place his sink back in the vanity and hope he is not charged for any damage. He is unsure how it happened and doesn't feel very pleasant after his big mysterious night out. Our taxi drops us at the same train station we had arrived at from China a few days earlier.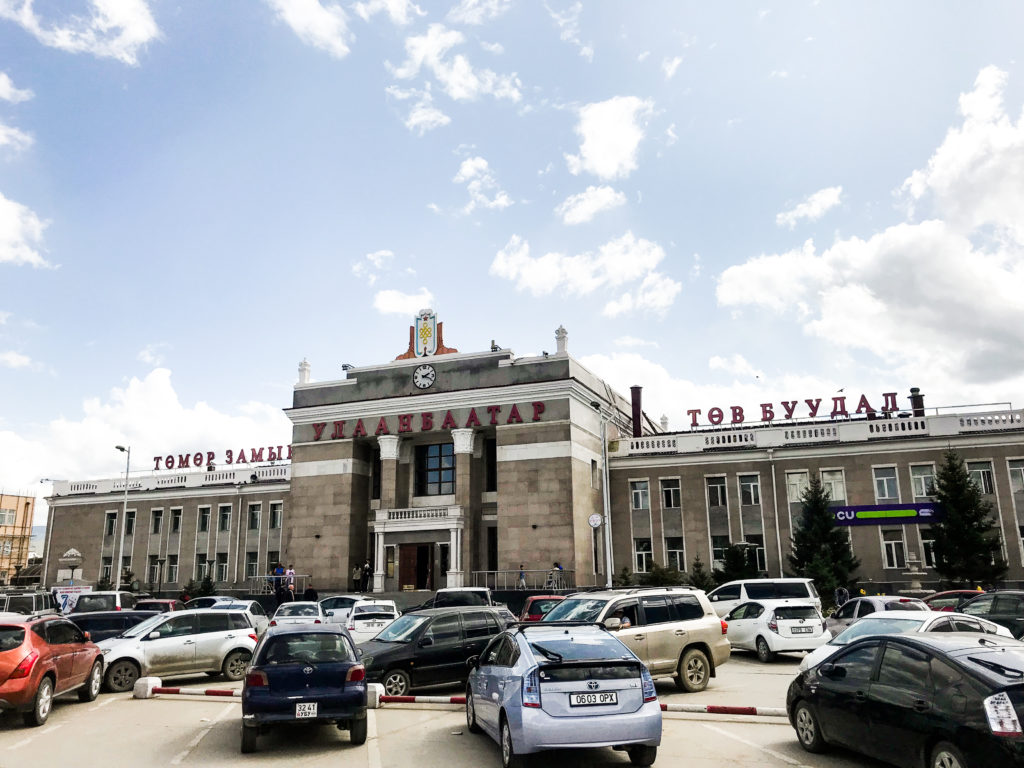 Expecting there to be a dining car on our train we are unsure how many supplies to purchase for the journey. After what happened in China we decide not to take any chances and stock up on snacks and noodles. We also purchase some of the Mongolian vodka our host had introduced us to. The platform was crowded with our fellow passengers waiting for the train to arrive. They appeared to be a combination of western tourists and Mongolians, perhaps going to Irkutsk to work.
Brett was still suffering and looking forward to our train arriving so he could sleep some more. I walk around the station and watch as a diesel locomotive shunts the carriages of our train into the platform. Two silver locomotives then reverse in and are coupled up to carriages. Our train seemed to be a combination of blue 3rd class carriages and dark green 2nd class ones. I was unsure if there were any 1st class ones that you could reserve for two people or the whole cabin if you wanted to be alone. For each leg to Moscow we had booked a 2nd class four person cabin.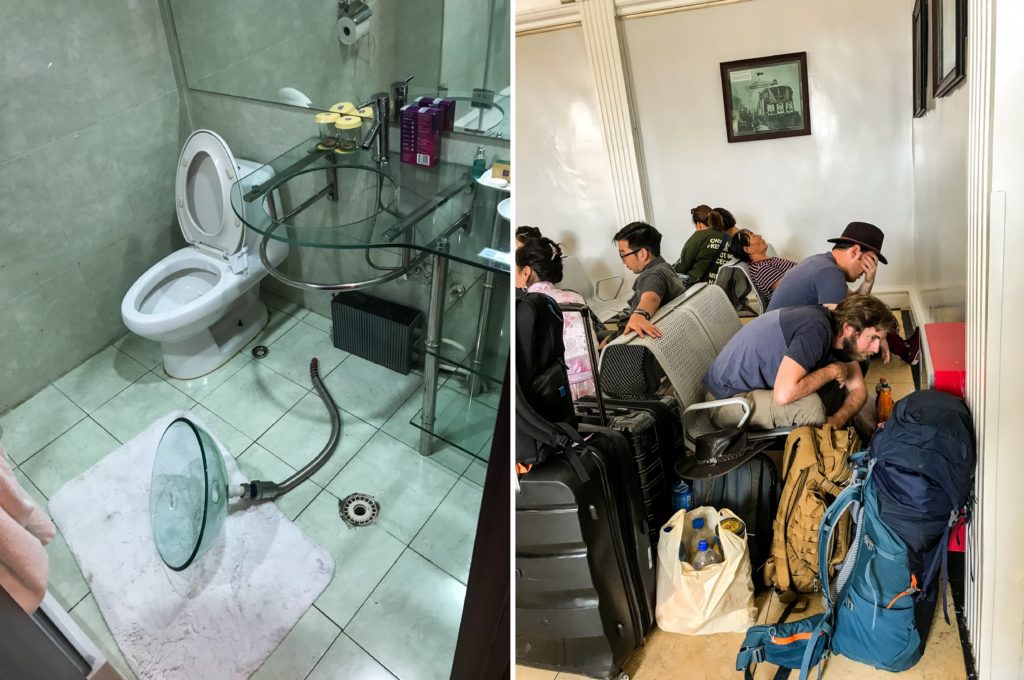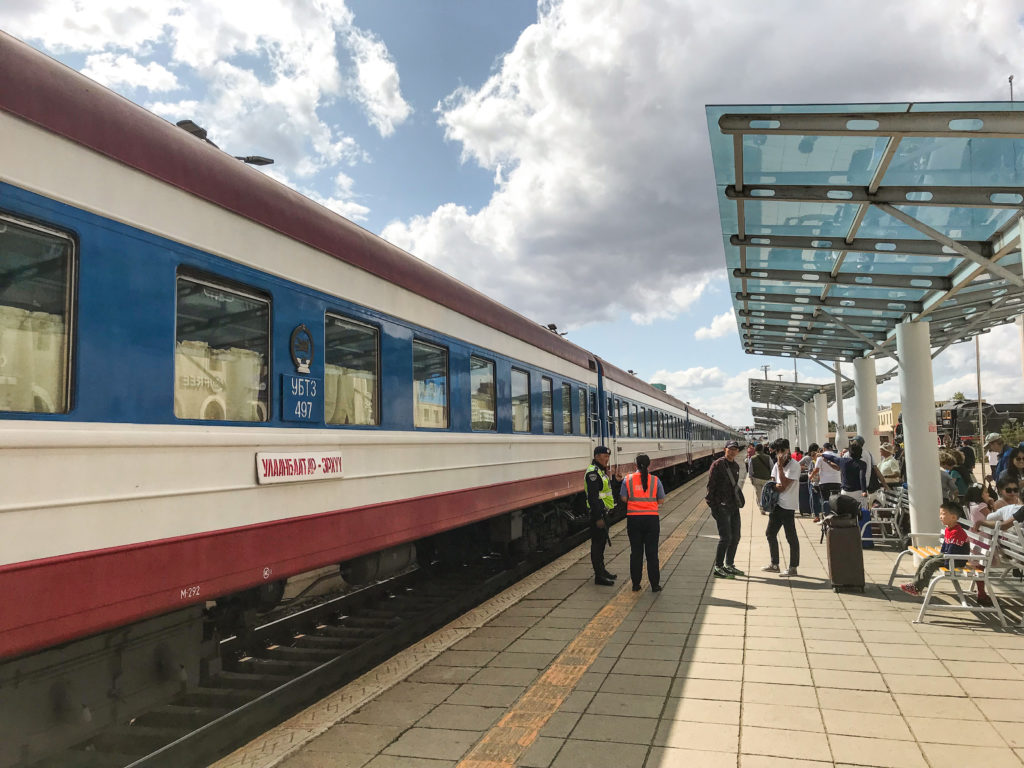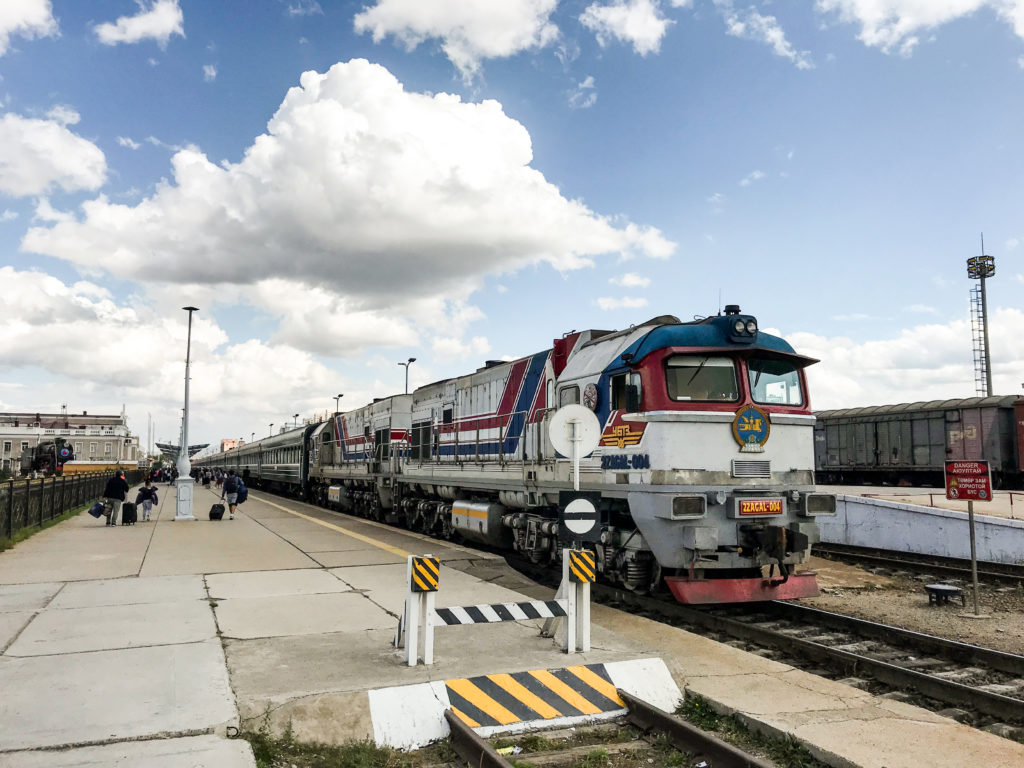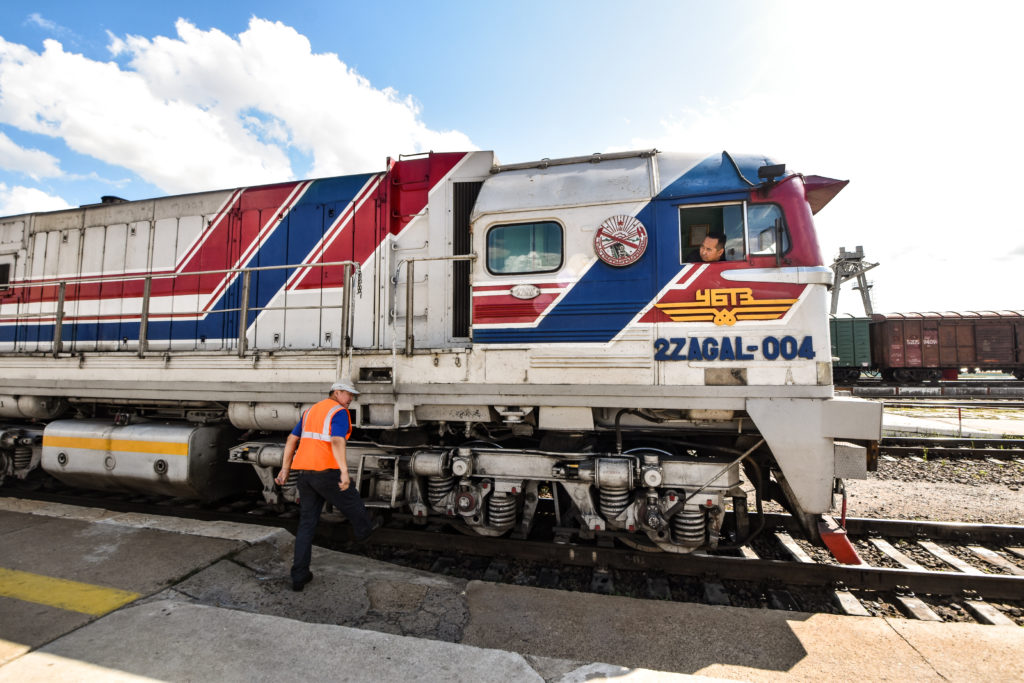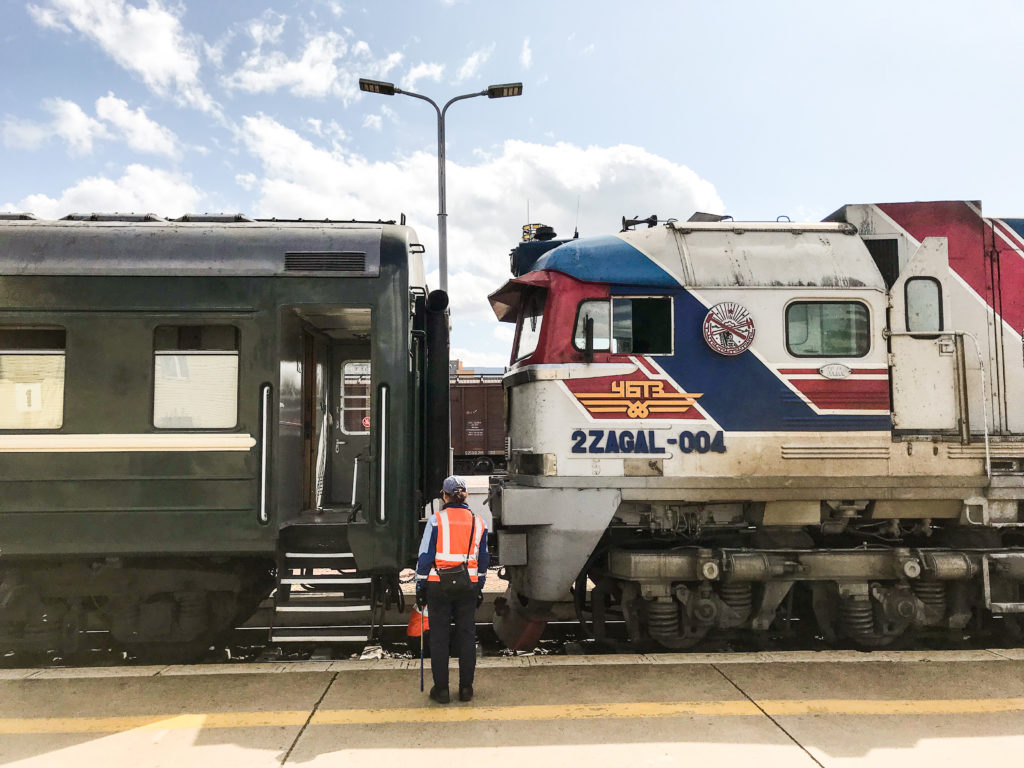 Greeted by a friendly Mongolian Railways attendant in a fancy blue uniform we board our train and settle into our cabin. Soon we are rocked by a sudden jolt and our 23.5 hour journey to Russia is underway. Enjoying the views of the outskirts of Ulaanbaatar we soon find ourselves in the countryside. We are very disappointed to discover that there is no dining car and start to work out if we have enough supplies to last us until Irkutsk.
We don't, so we study the schedule to see if there will be any stops long enough for us to get off and purchase food. We're in luck, there will be a 20 minute stop later in the evening and the attendant tells us there is a shop in the station we can purchase food from. The views are spectacular, cows feed on lush green pastures surrounded by dramatic mountains. This is very different scenery to what we expected and had seen during our time staying with the nomad families out on the steppes. Brett sleeps, but Matt and I crack open our vodka and enjoy the scenery.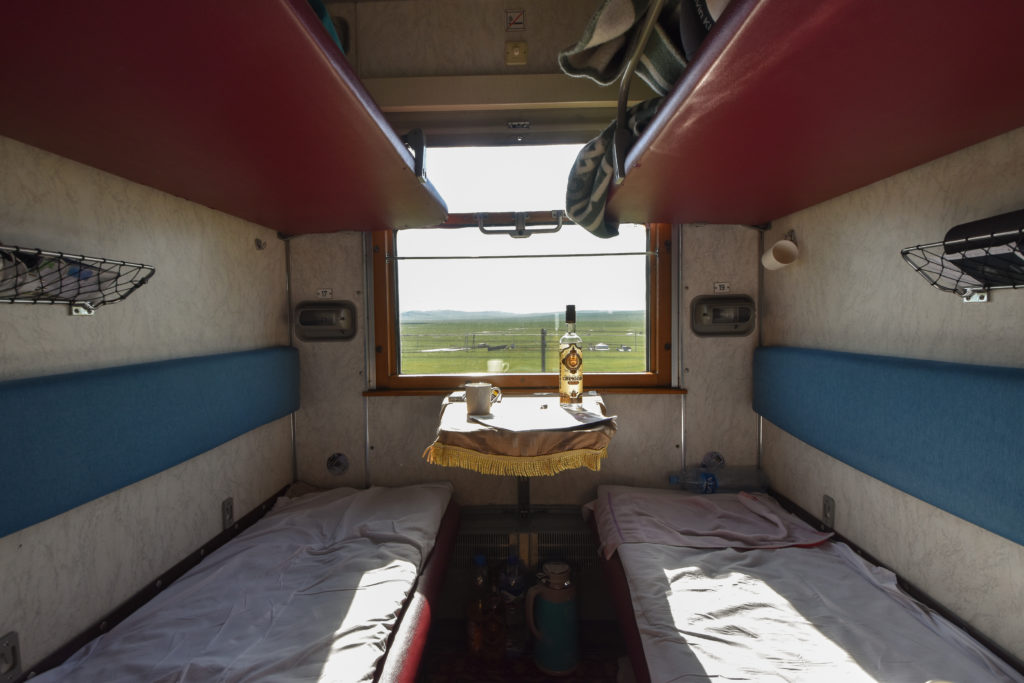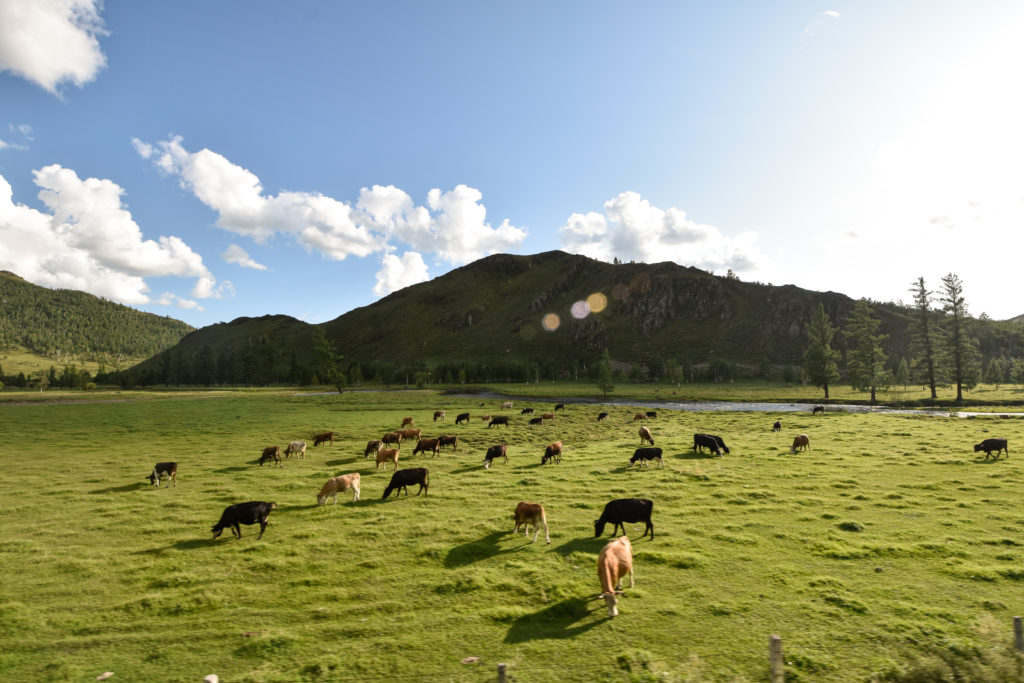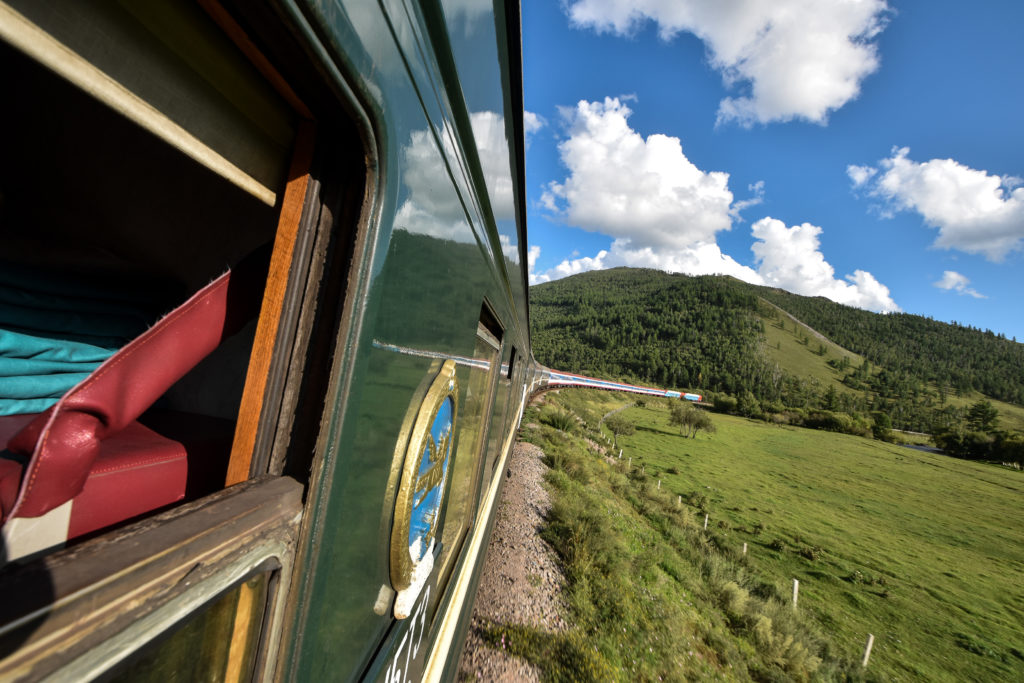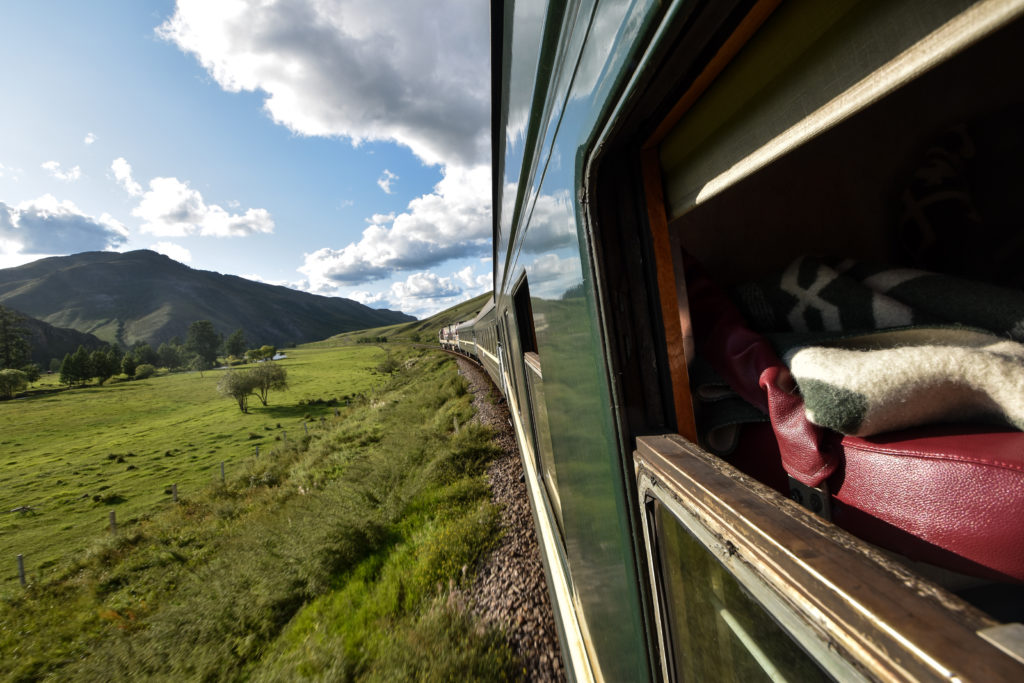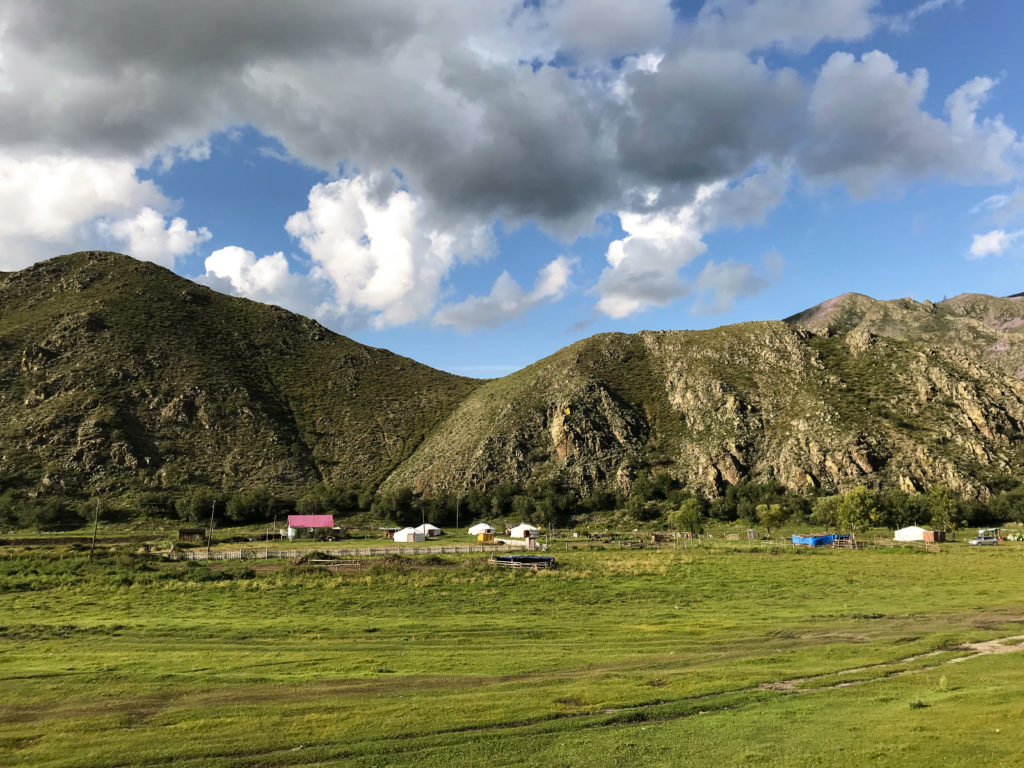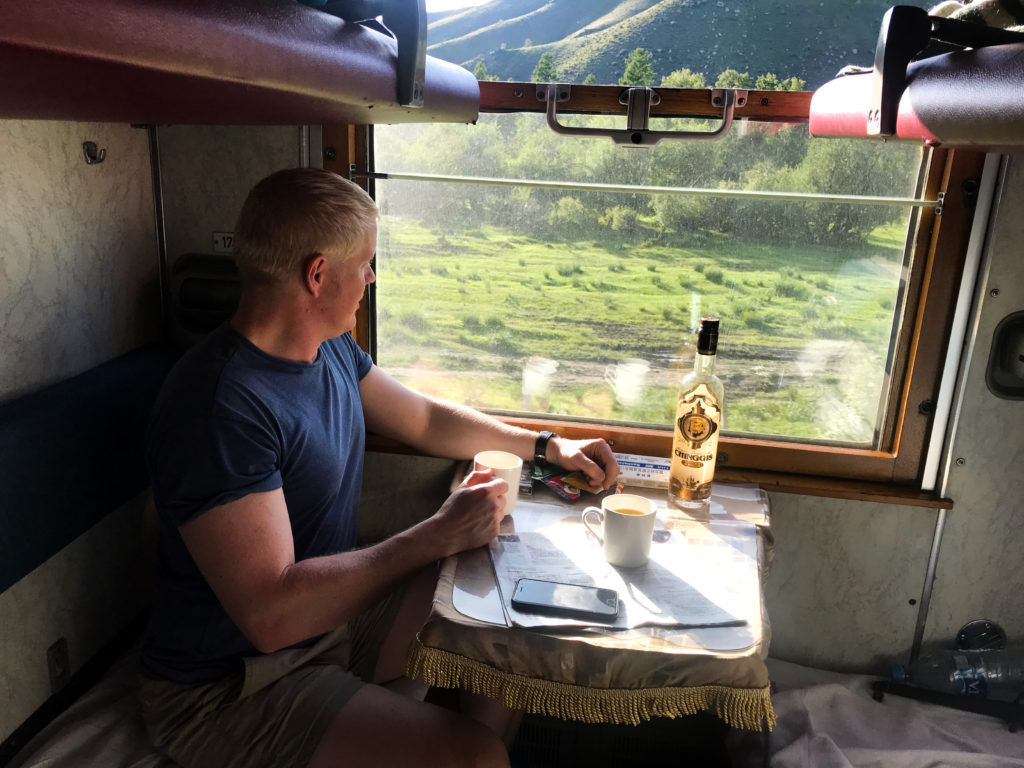 The afternoon sun provides spectacular lighting on the horizon as we watch the sunset. The train stops briefly at a small town and we stretch our legs. We hear other Australian accents and suspect there is a similar group tour aboard this train similar to the one we encountered on the train in China. Later, we purchase more supplies at the small shop inside the station during our longer stop.
During the late evening around midnight we reach the Russian border. The border crossing is long and takes at least 2 hours. During this time the carriage toilet is closed. This is a problem for us as we had been drinking vodka all afternoon and had now finished two bottles of our new favourite vodka, Chinggis Gold. The carriages are very old and the toilet flushes directly onto the track. It is closed during border crossings and at stations so that they are not overcome by the sights and smells of raw sewerage. We cross the border without issue and are welcomed into Russia. Deciding to turn in for the night we drift off to sleep and look forward to waking up to the scenery of the Russian countryside.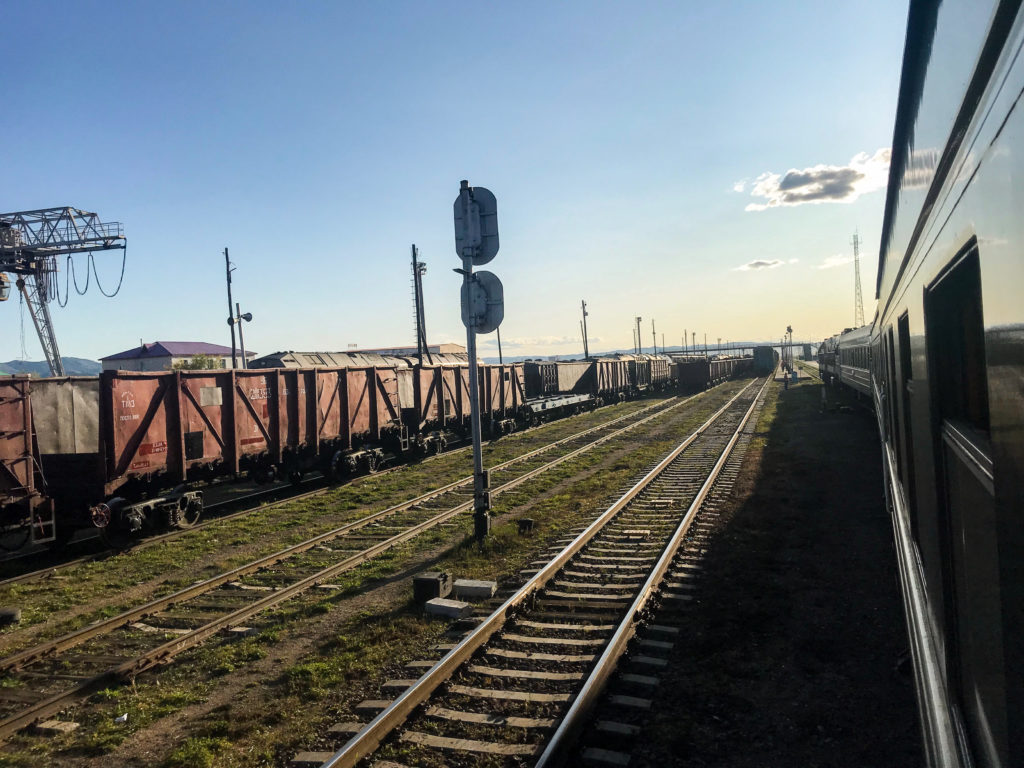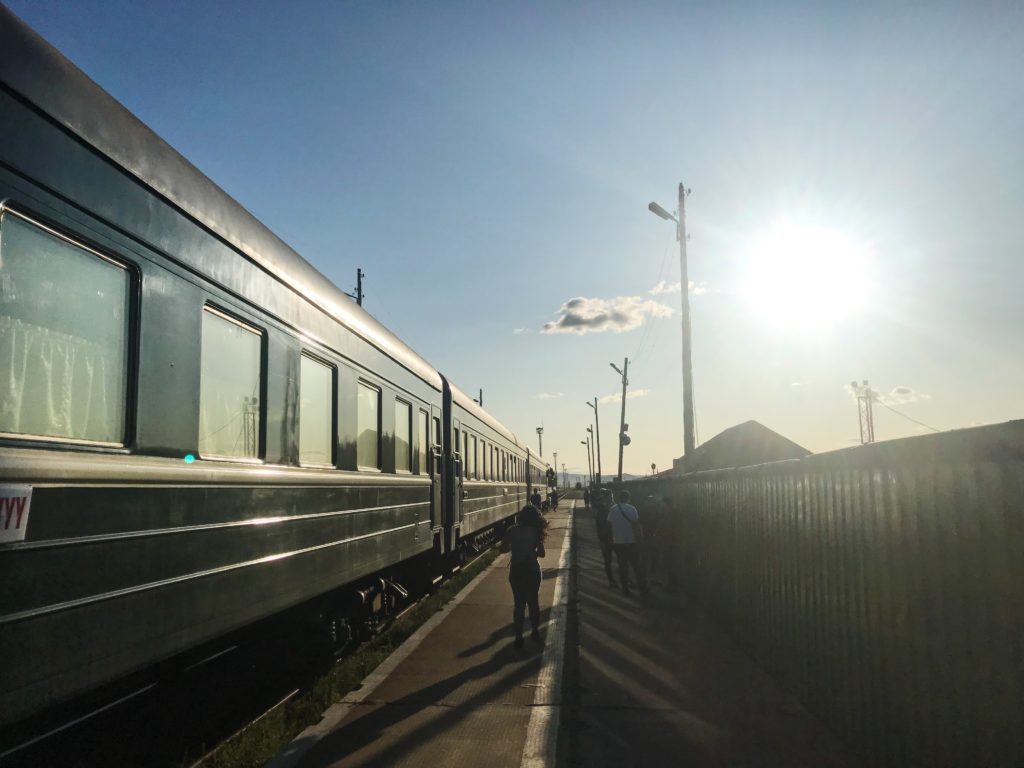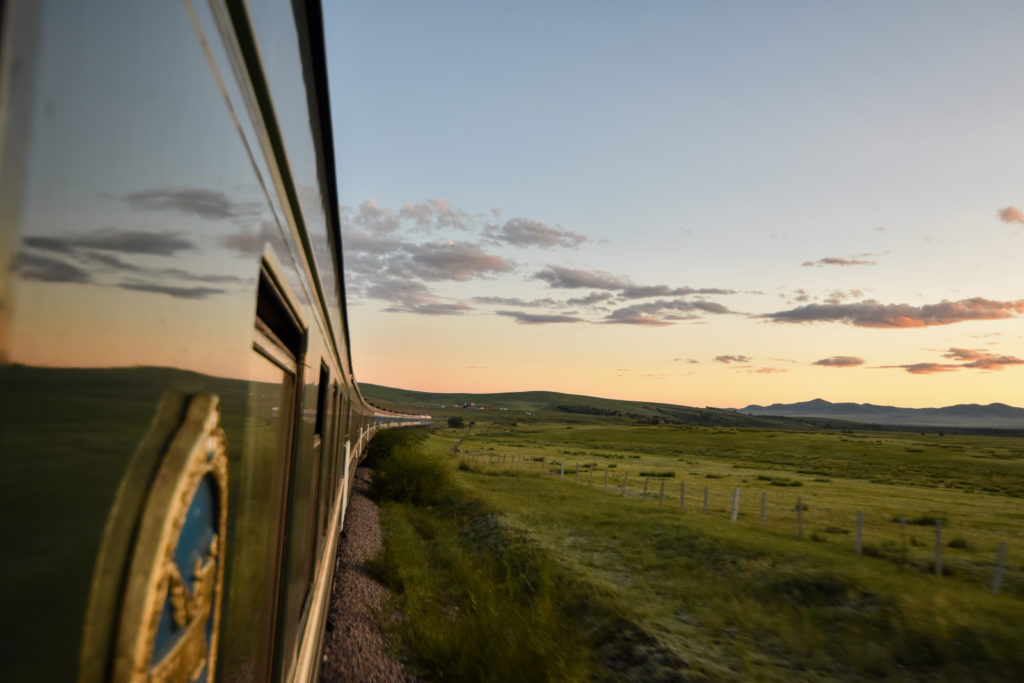 We woke to the clickety-clacking sound of adventure. It was this sound, the amazing views and the peacefulness of it all that makes me love rail travel so much. At the border they had also swapped the two Mongolian diesel locomotives with a single electrified Russian one. We watched as we passed small villages and soon started to pass the shores of the deepest lake in the world, Lake Baikal.  From some angles the lake was so vast that its surface met the horizon like an ocean. I noticed an old Soviet locomotive in a rail siding. I read that you can take a shorter journey around the lake on an old Soviet locomotive so perhaps this is it.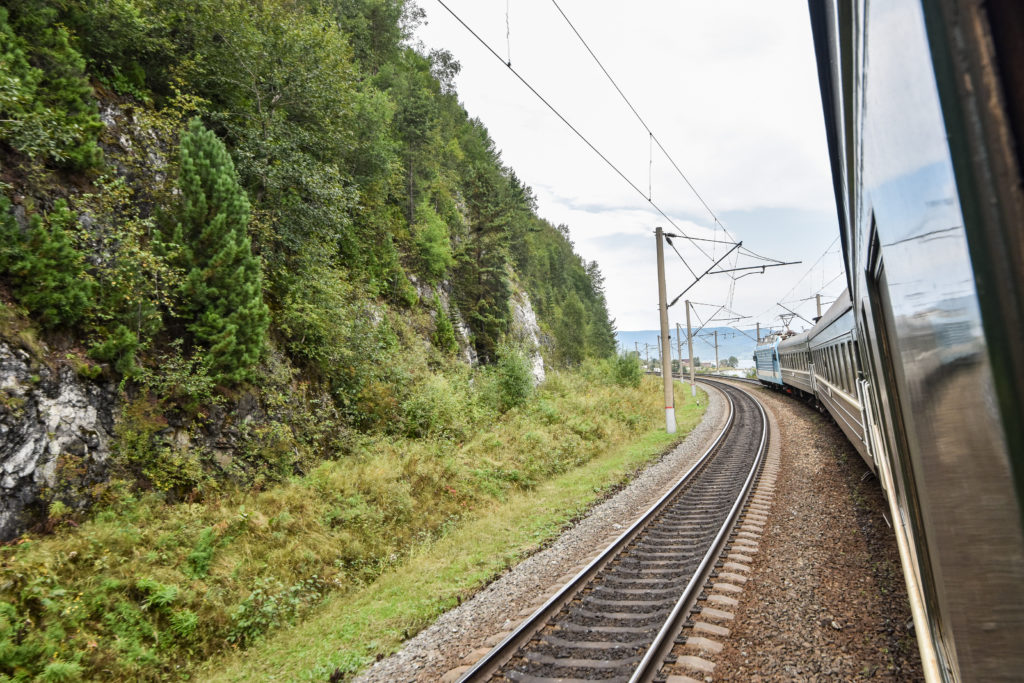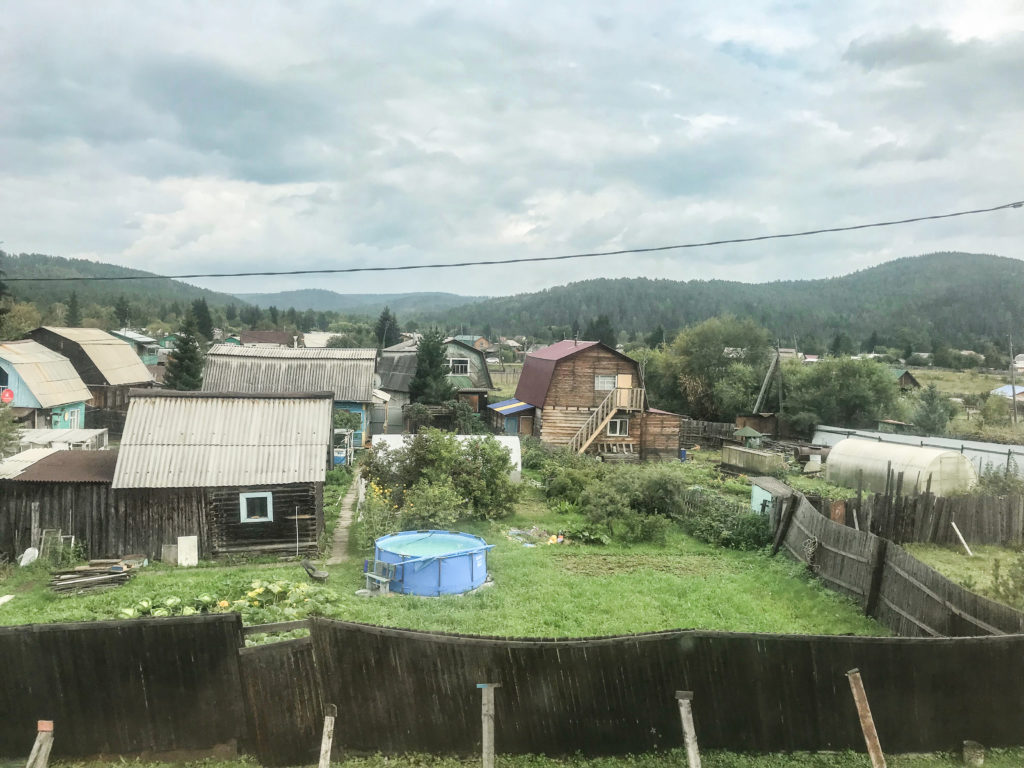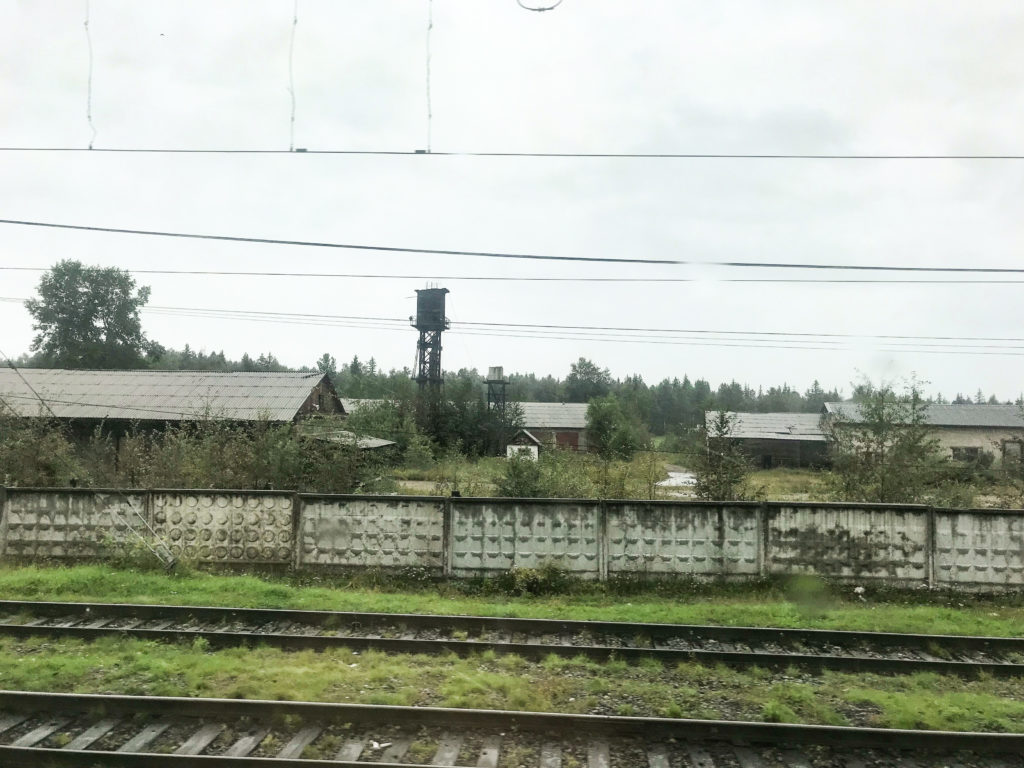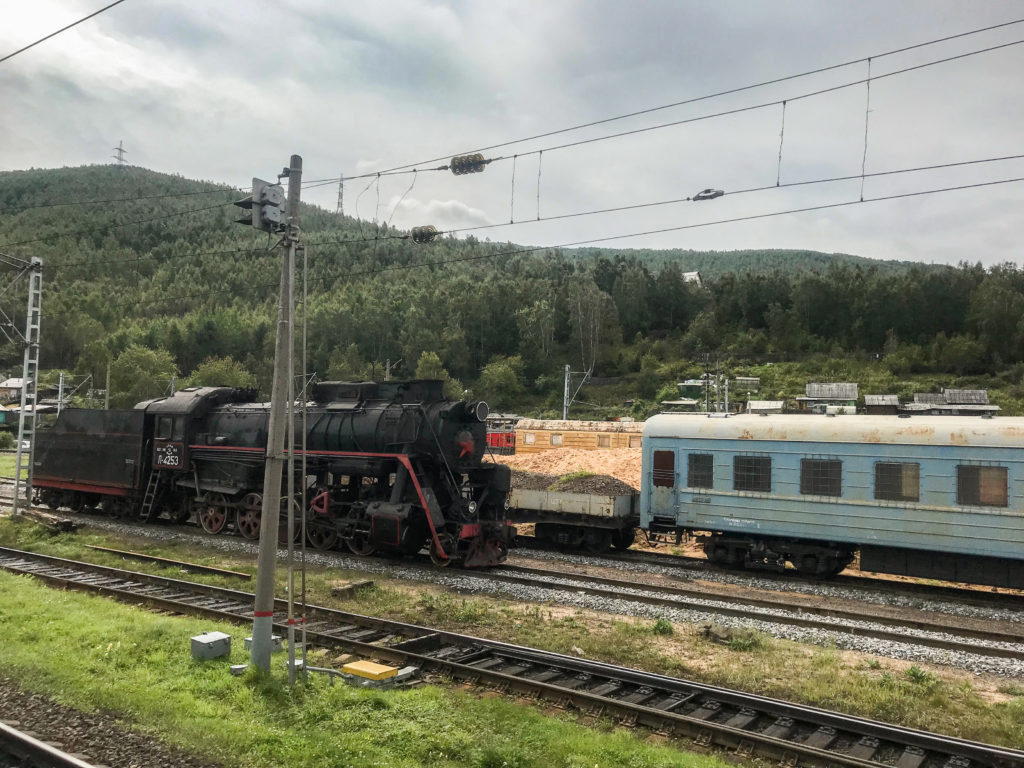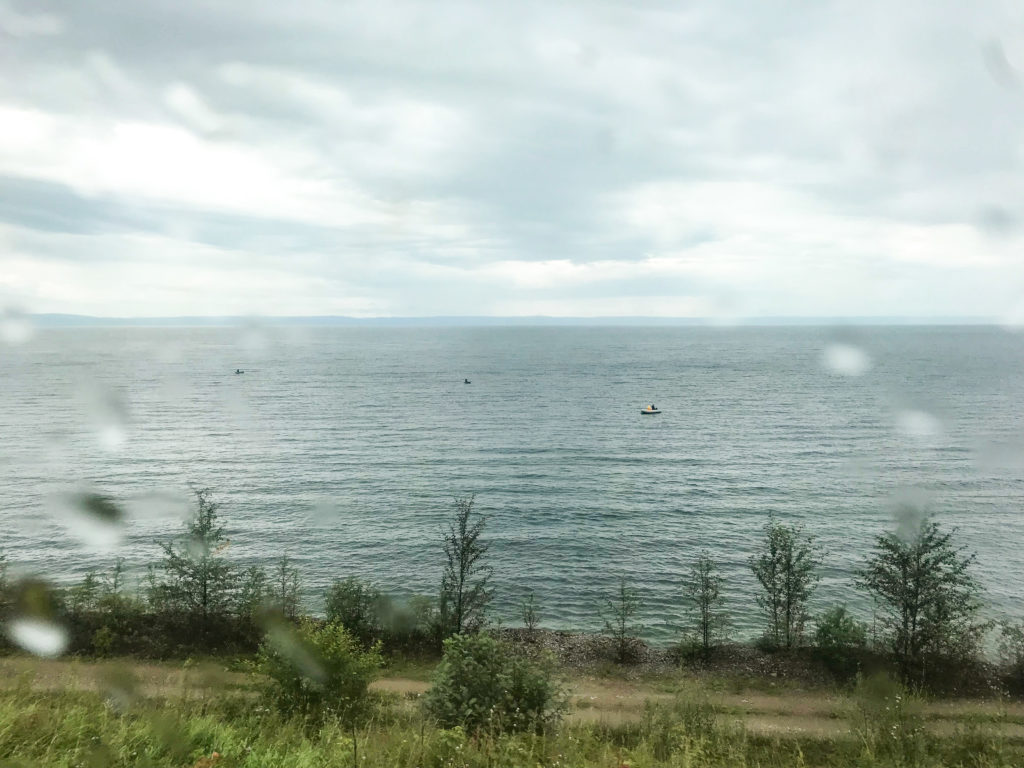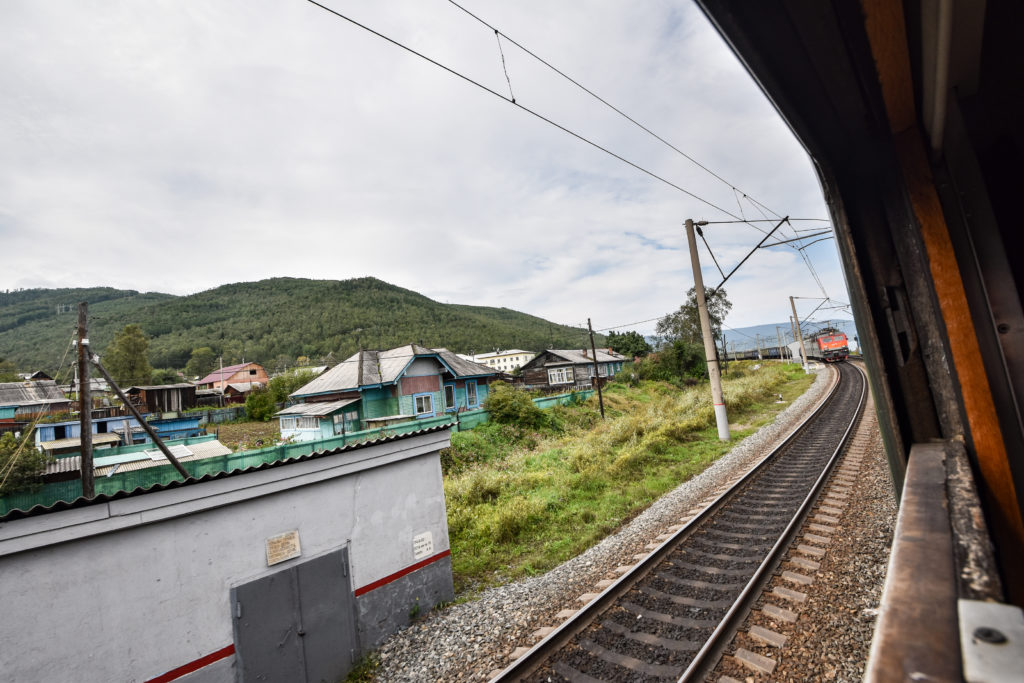 A text message arrives from Scott and he tells us that he has arrived in Irkutsk and that he is waiting for us in the hotel bar. Enjoying the last views of Lake Baikal we are soon on the outskirts of Irkutsk. We disembark from the train and go to withdraw some Russian roubles from a cash machine in the station. A chap in a matching Adidas tracksuit offers us a taxi and we make the mistake of accepting instead of taking a metered taxi. Forgetting to negotiate a price first, we arrive at the hotel and he demands 2000 Rubles. Certainly not a huge amount for us but certainly a rip off in comparison to taxi prices here. We don't bother with the fuss of arguing and decide to pay. I curse myself for forgetting my street smarts learnt from my previous trips to Russia.  Later that day I download the Russian uber equivalent which serves us well for the rest of the trip. We'd only been here a short while and had already been ripped off. Welcome to Irkutsk. A stark contrast to the friendly reception and utterly cheap taxi on our arrival in Mongolia.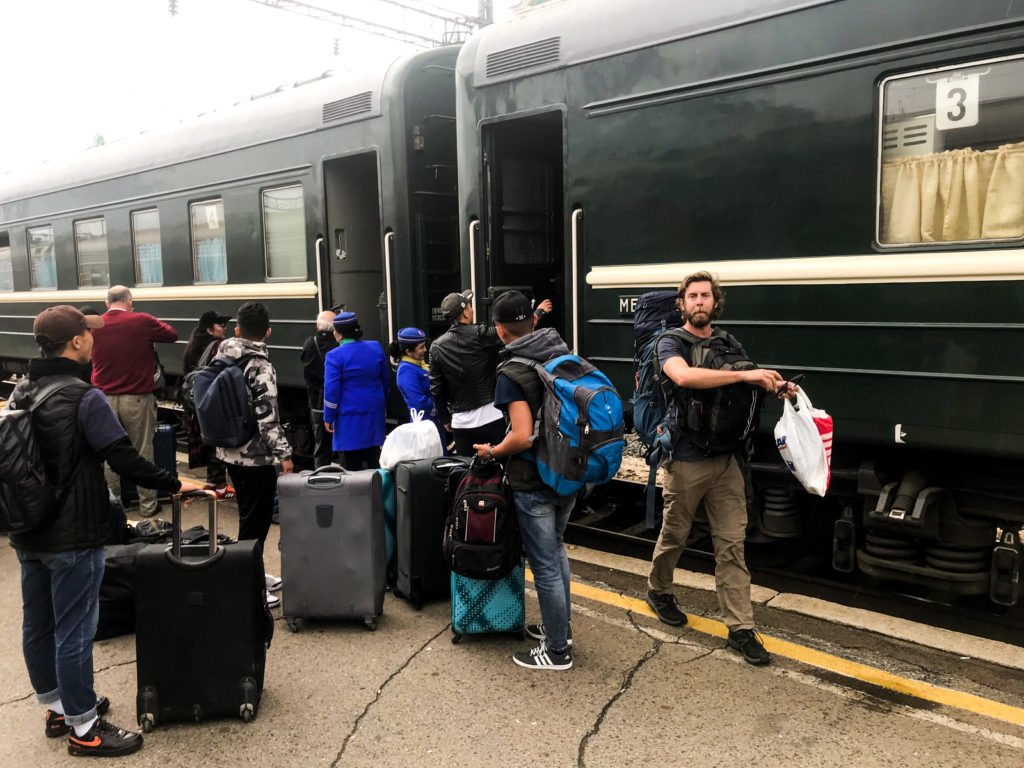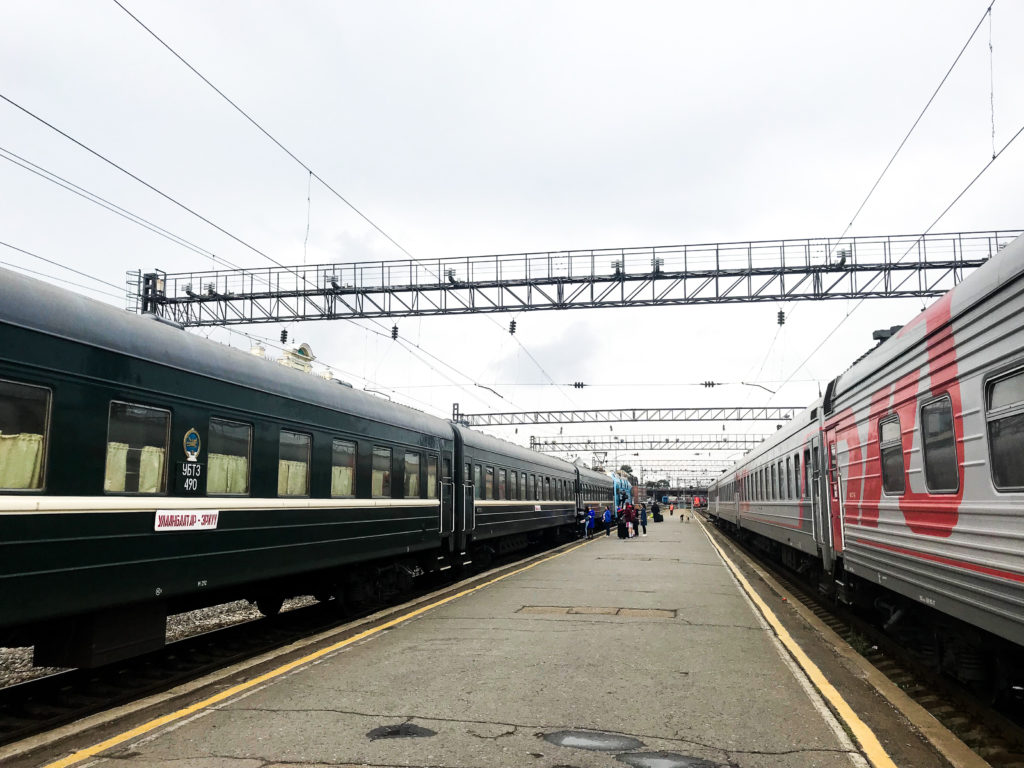 Comments
comments