We had just landed at Moscow's Domodedovo Airport. It was December 2014 and the Russian economy was collapsing. The flight over had been comfortable as the plane was only a quarter full. For various reasons, and despite its beauty, Moscow never made it onto many travellers' top destinations list – especially as fresh Western sanctions were announced. Travellers instead preferred to admire Russia from afar through the occasional documentary.
A curious gaze from a young Customs official in an immaculate Soviet style uniform indicated that Australian passports mustn't pass through very often. We jumped into a taxi and negotiated a price to be taken into the centre. At 12 million people Moscow's diabolical traffic is world famous, and definitely not a city where a taxi meter is your friend. Like a scene from a James Bond movie, convoys of unmarked black BMW police vehicles sped past us as we cruised along the 12-lane highway into the city. The driver explained that Russia's famous bureaucracy resulted in even the most minor officials receiving police escorts.
Unlike the gigantic soviet style apartment blocks we had passed on the outskirts, as we approached the city centre the architecture became more grand and beautiful. If it weren't for the cars many of central Moscow's streets would still look the same as they did in the 1800's pre-revolutionary Russian Empire era. We settled in to Capital House Hotel, basic and nothing fancy, but we weren't inside long enough to notice. It's the perfect location for a short stay in Moscow as it is only a few hundred metres to Red Square, Moscow's glamorous shopping malls and various other attractions. If you didn't associate Moscow with shopping before, you do now. In a country of vast natural resources Moscow regularly beats New York as the city with the world's highest number of billionaires. We walked outside to explore and a heavy snow began to fall. This in combination with the red bricks and imposing towers of the Kremlin made it feel as if we had just walked into a fairy tale.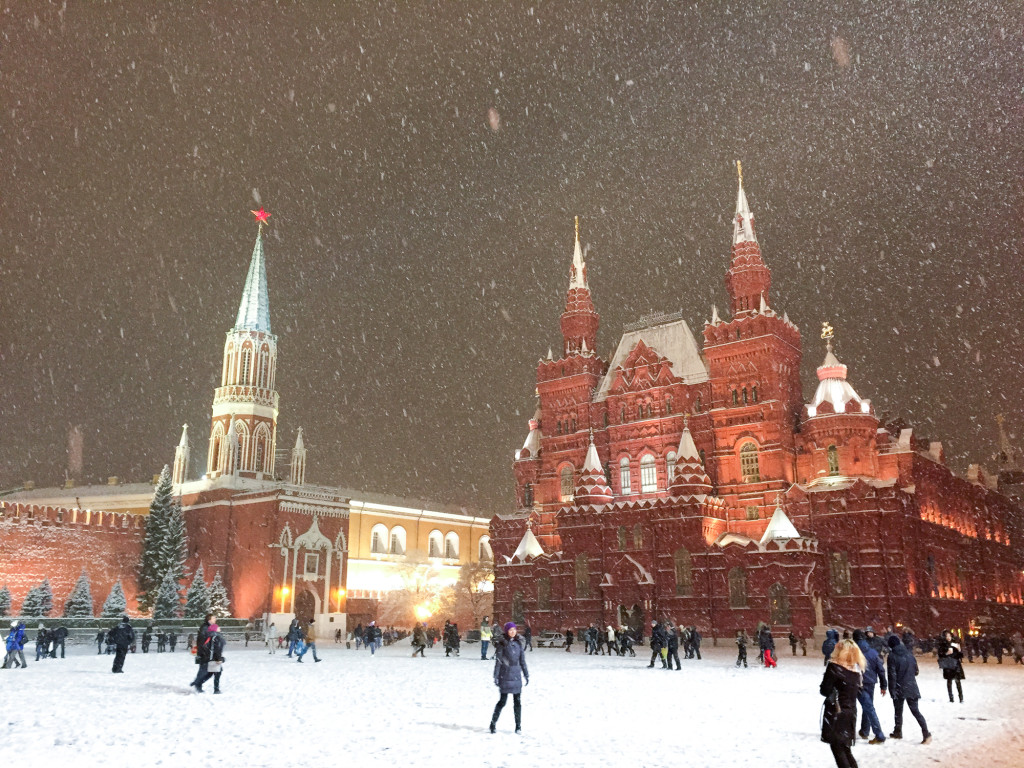 We strolled across Red Square, the location of the annual Victory Parade, and toward the famous St Basil's Cathedral. This is the building that comes to everyone's mind when Russia is mentioned. Construction finished in 1561 and the Cathedral has somehow survived Russia's turbulent past of revolutions, foreign invasions and regime changes. The Cathedral is now a museum that is open to the public. Not far from the Cathedral is Lenin's tomb which has become more of a tourist attraction than a memorial.
The remainder of the evening saw us in a private booth at the Denis Simachev Bar, named after and run by the famous Russian fashion designer Denis Simachev. The well-known and quirky venue adorned with old portraits and mismatched antique furniture (including the cockpit of a fighter jet) is the perfect place for dinner and a few quiet drinks. The Australian dollar was the strongest it had ever been against the Rouble. This afforded us the luxury of ordering cocktail after cocktail at a fraction of the usual price. In Russia it is rare to find hospitality staff who speak English, however most popular restaurants have copies of menus in English.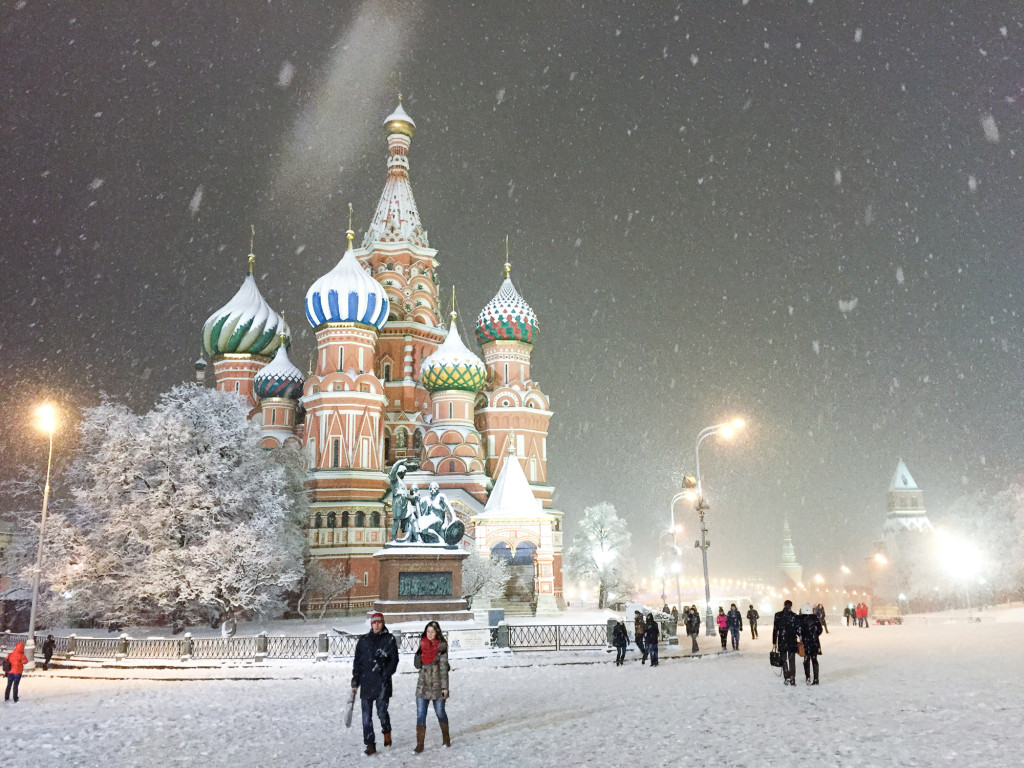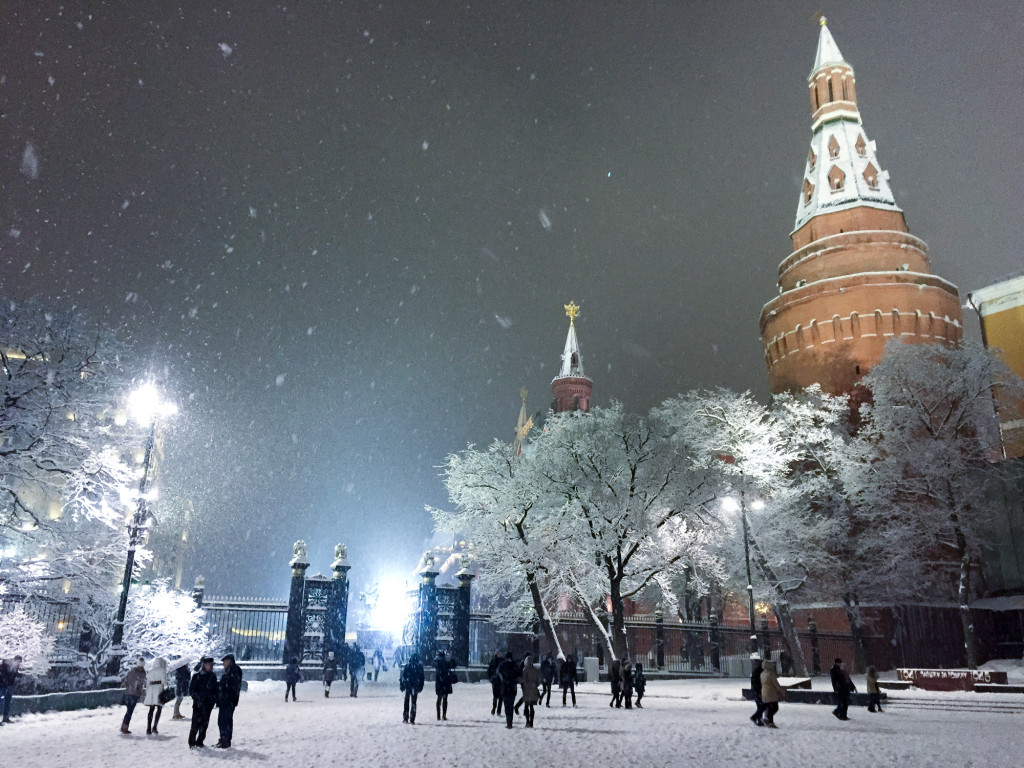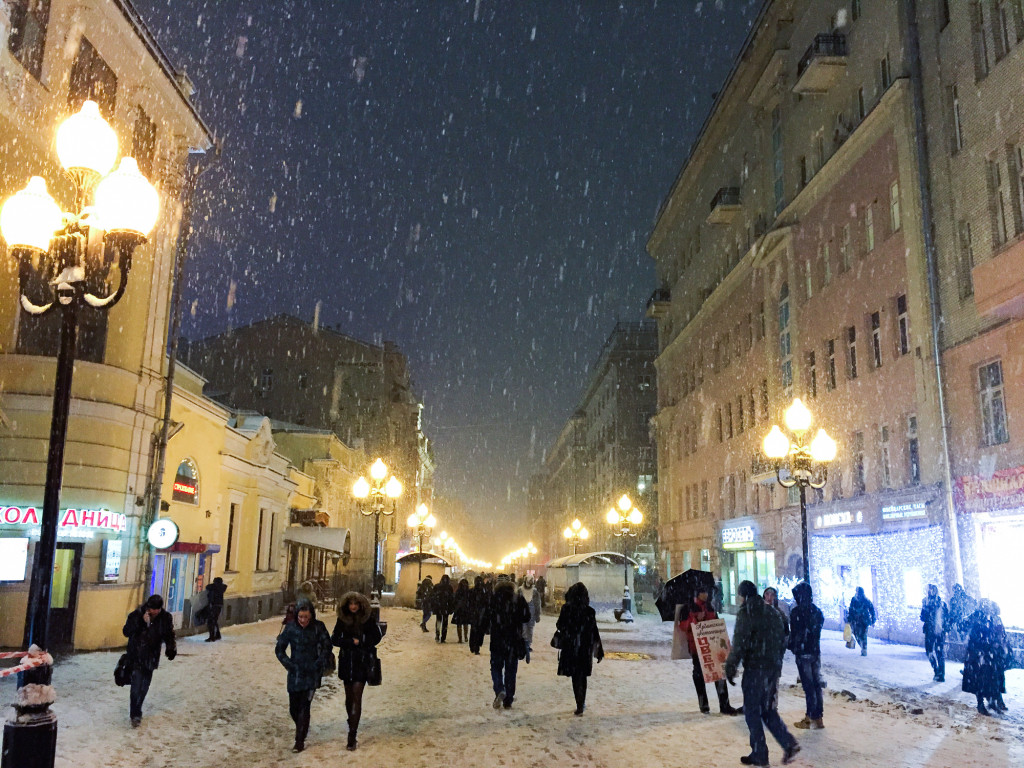 The next morning began in Starbucks, the large American coffee chain which is now ironically located only a few hundred metres from the former beating heart of communism. I could speak Russian at an intermediate level but stumbled with the order and frustratingly blurted out a few words in English. This brought curious gazes from others in the line. Although Moscow is the biggest city in Europe, few tourists mean that English is not a language you hear often. We headed to the metro and rode the train to the vast and elaborately decorated Partizanskaya station which is in walking distance to the famous Izmailovsky Market.
The Moscow Metro is the busiest metro system outside of Asia and boasts almost 200 stations. Some with the interior comparable to a Royal Palace with the highest quality fixtures and artwork and others with a minimal and drab grey design. It is also rumoured that there is a secret second metro system built during the Cold War to evacuate key Government officials in the event of a nuclear attack.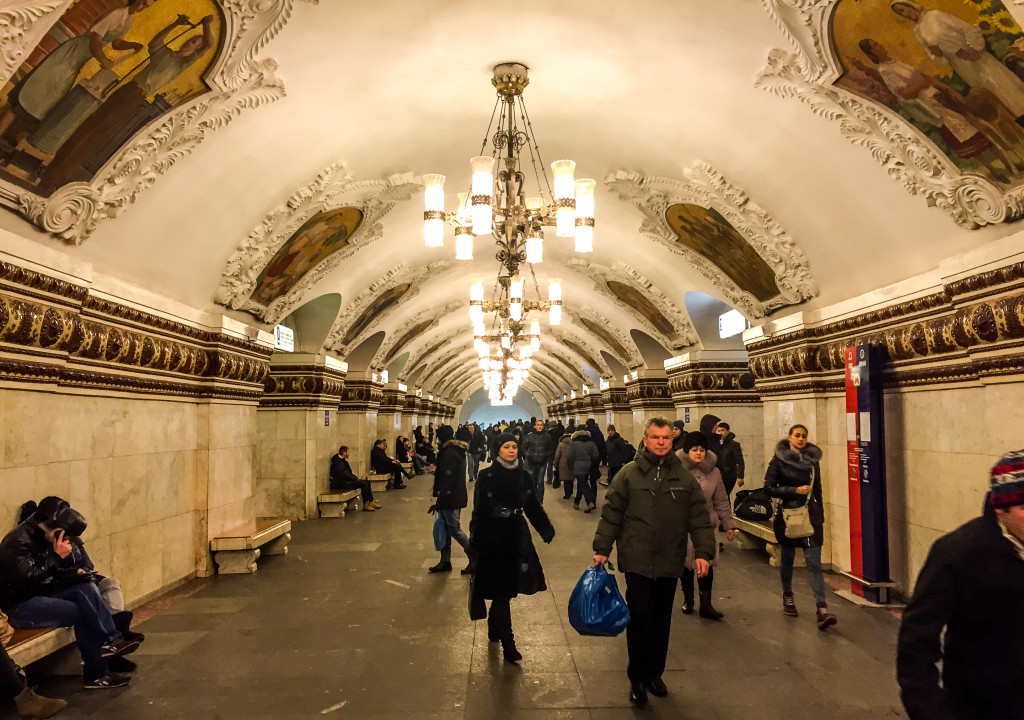 We arrived at Izmailovsky Market and were greeted with a vast amount of stalls selling everything from handmade wooden Matrioshka dolls to novelty Putin t-shirts. Bartering is welcome and the market is the perfect place to score souvenirs at a cheaper price than shops in the centre. Going on a weekday will mean fewer stalls but cheaper prices from vendors eager to make a sale. The market also has a heavy military theme, and you can find the iconic Soviet style greatcoats and peaked caps. Despite the cold an outdoor BBQ was set up selling traditional Russian shashlik. Although quite basic looking the chunks of meat served on a skewer were deliciously marinated and cooked to perfection.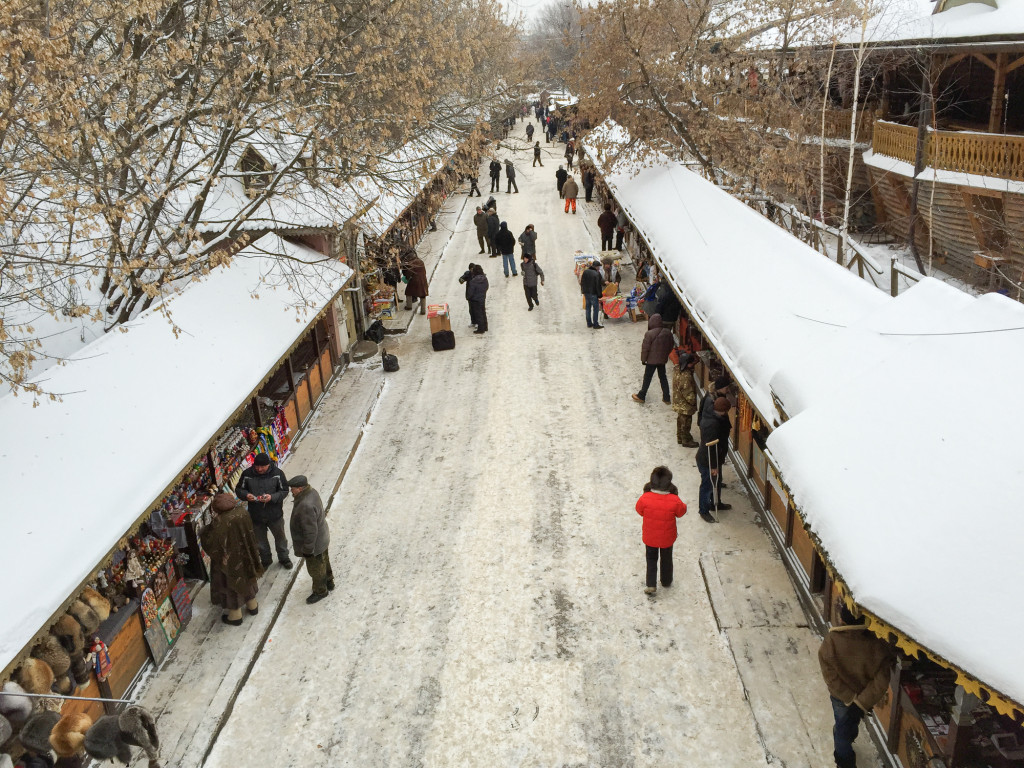 Loaded with hats and Putin fridge magnets we made our way back to the metro and used the free Wi-Fi to decide our next destination. Also the metro wagons looked to be 50 years old reliable Wi-Fi was available, something we didn't even have on public transport back home. We ascended the deep metro system via the longest escalator we had ever seen and were met with a beautiful and grand old building that belonged to the Rizhskaya Railway Station. It was there that we found the Rizhskaya Railway Museum which housed an amazing collection of old steam locomotives from the communist era. Entry is 250 RUB and you don't have to be interested in trains to enjoy walking around this amazing place.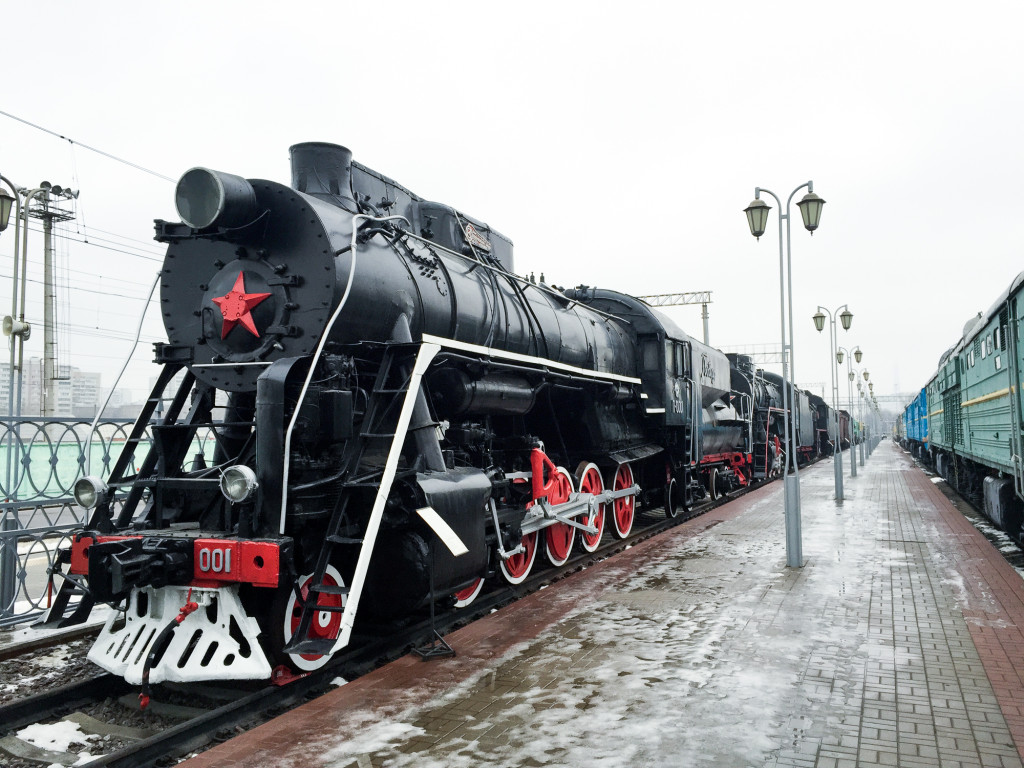 Dinner was at Jon Joli, a Georgian restaurant on Tverskaya Street, one of the main streets running through the centre of Moscow. Georgian cuisine was one that many may have never encountered and is definitely worth a try. A stroll down Tverskaya Street brought us back to the Kremlin and Red Square. Two armed soldiers of the Kremlin Guard stand at the eternal flame of the Tomb of the Unknown Soldier. On the hour every hour a brief changing of the guard occurs where the famous Russian goose-stepping can be observed. We finished the night off by ice skating on Red Square. The rink is only set up in winter, and for a reasonable price we were provided with skates and an hour on the ice with a soundtrack of the latest Russian pop music.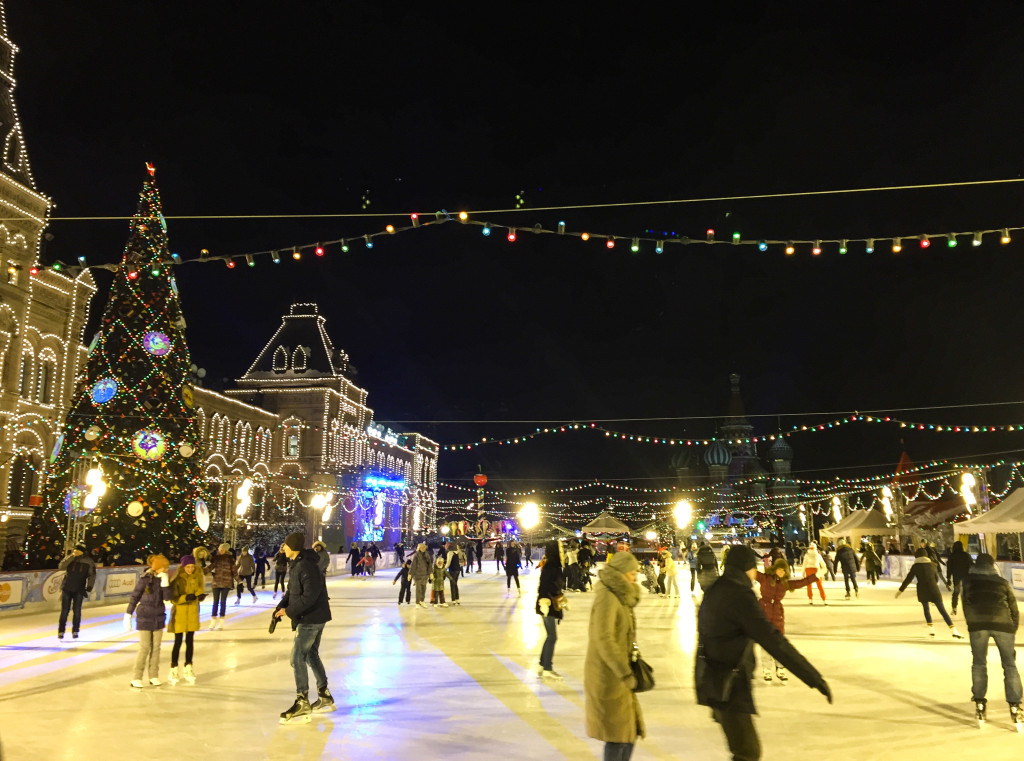 We wanted to make the most of our last day in Moscow so woke up early to visit the Cathedral of Christ the Saviour. The large white Cathedral is in walking distance of Red Square and sits on the banks of the Moscow River. After decades of construction the Cathedral was originally finished in 1860 but destroyed in 1931 during the anti-religious campaign of Joseph Stalin's communist rule. It was then rebuilt in the 1990s on the original site. Interestingly, after more than half a century of communism Russians were some of the most religious people I'd ever met.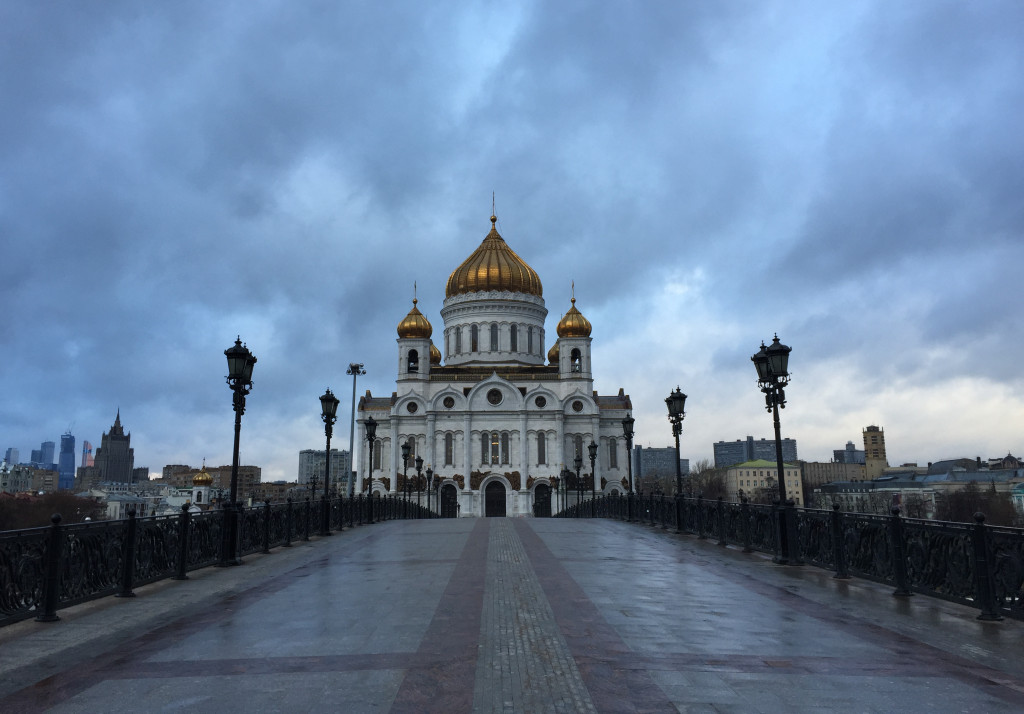 We then made our way to the Central Armed Force Museum which contained numerous exhibits of Russia's military history including one of Stalin's uniforms. The museum has a large selection of uniforms, weapons, medals and an outdoor compound contain everything from attack helicopters to battle tanks. The museum also contains life-size dioramas depicting battle scenes and even the wreckage of an American spy plane. However nothing is in English so arrange for a translator if you want to find out more about each exhibit.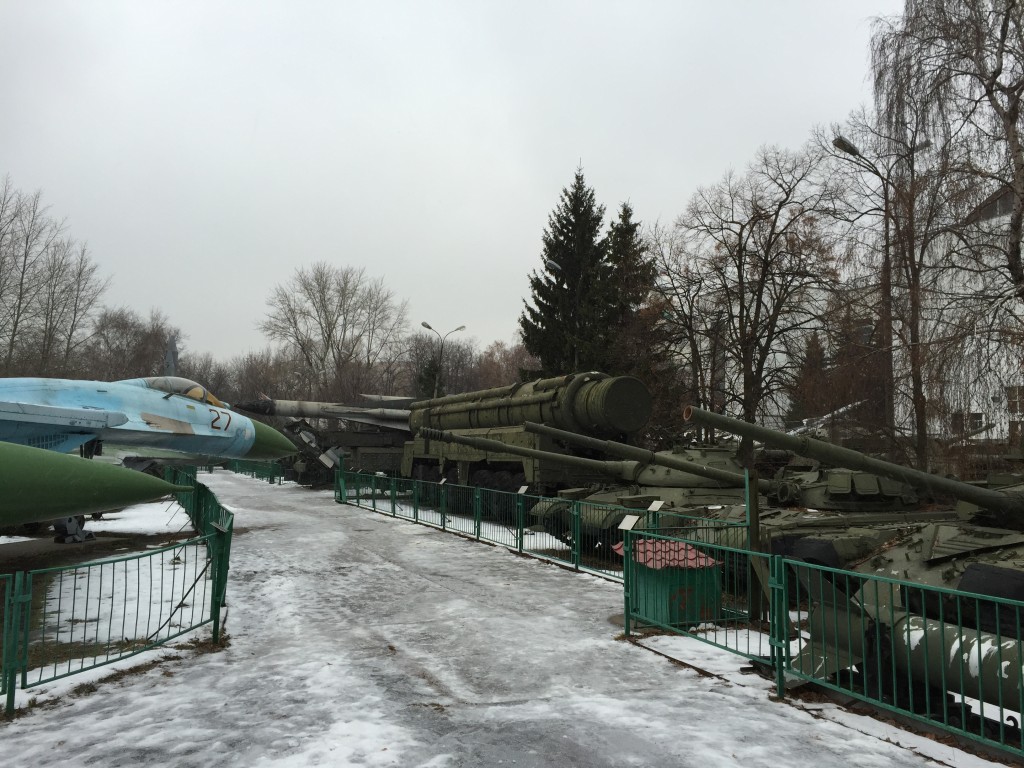 Our last afternoon in Moscow was spent exploring the city centre on foot and taking in the sights and sounds. Navigating around the city is relatively easy but be prepared for almost nothing to be in English, including signage and directions in the metro. Knowing some Russian phrases is a must, and learning some pronunciation of their Cyrillic alphabet will also help. Although it may seem initially overwhelming Moscow is a safe and beautiful city that is a must-see. This is especially the case if you are interested in art, history and culture as Moscow will be unlike any other city you have visited. Unless you speak Russian or are accompanied by a local then it is wise to stick to the city centre and exercise the usual commonsense. Before our departure to Estonia by rail we stopped in at the spectacular Eliseyevsky grocery store on Tverskaya Street to purchase snacks for the journey.
Feel free to leave a comment below if you have anything to say.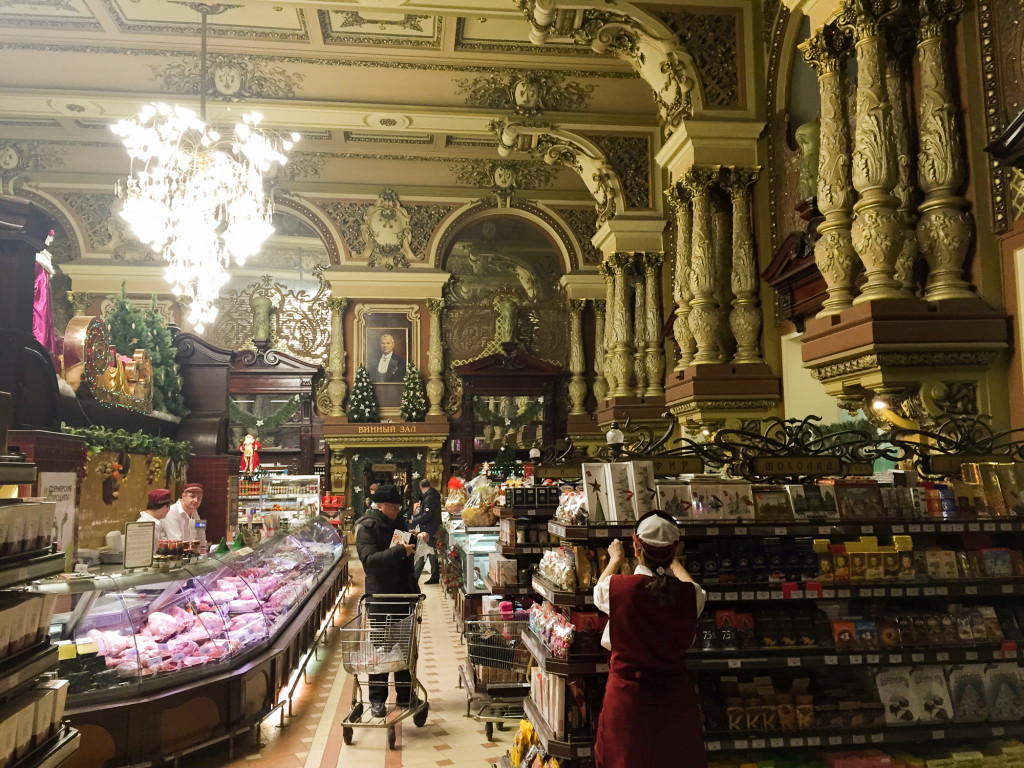 Comments
comments