We decided to get out of Moscow for a few days and looked online for a good dacha (country house) to rent. We found a decently priced modern dacha with its own banya (sauna) in a private compound in a quiet village only a few hours drive from Moscow and right near the Volga River. The exchange rate afforded us the luxury of purchasing an entire weekends worth of food and alcohol for 4 people at only around $120 AUD. An early wakeup saw us rush through the cold streets to the Land Rover Discovery to begin the journey. We planned to stop in углич on the way to check out the town and buy some dead oak branches to hit each other with in the sauna, as it is therapeutic custom I was told.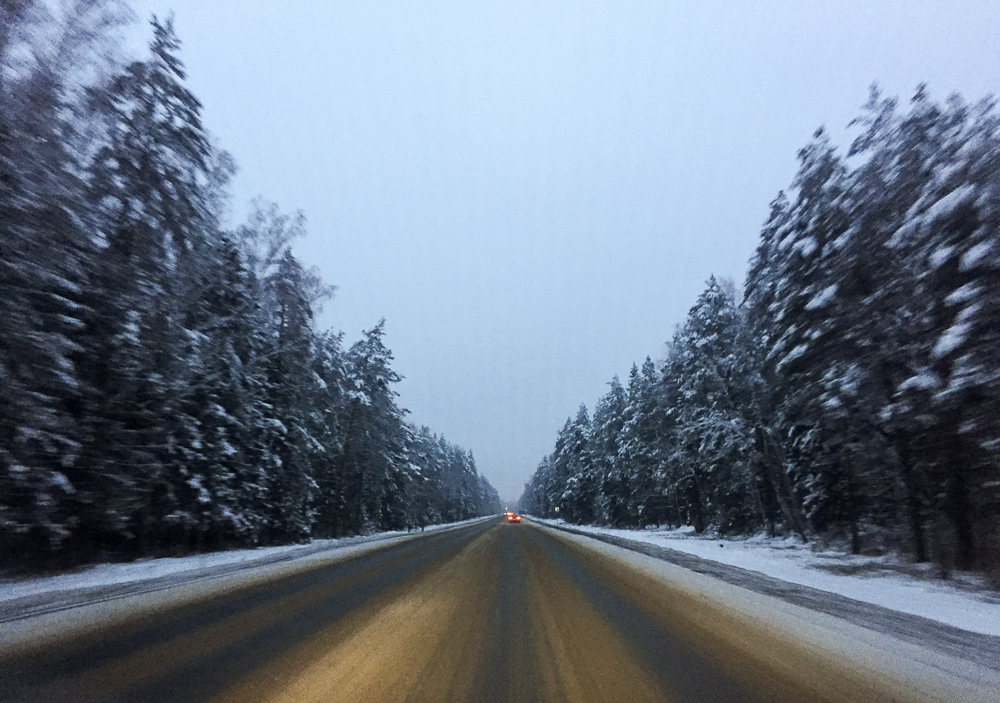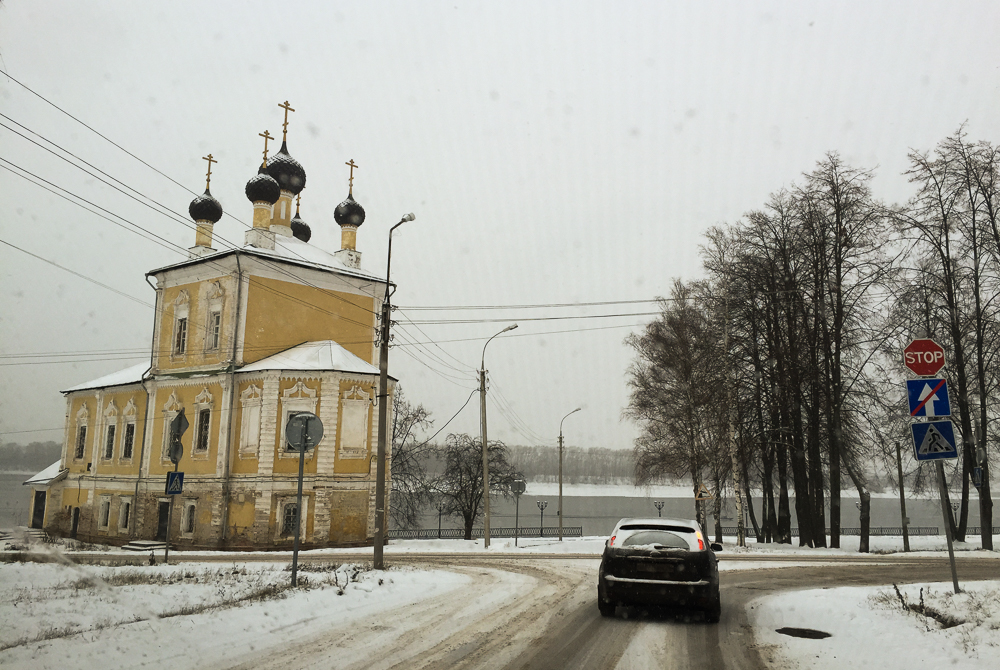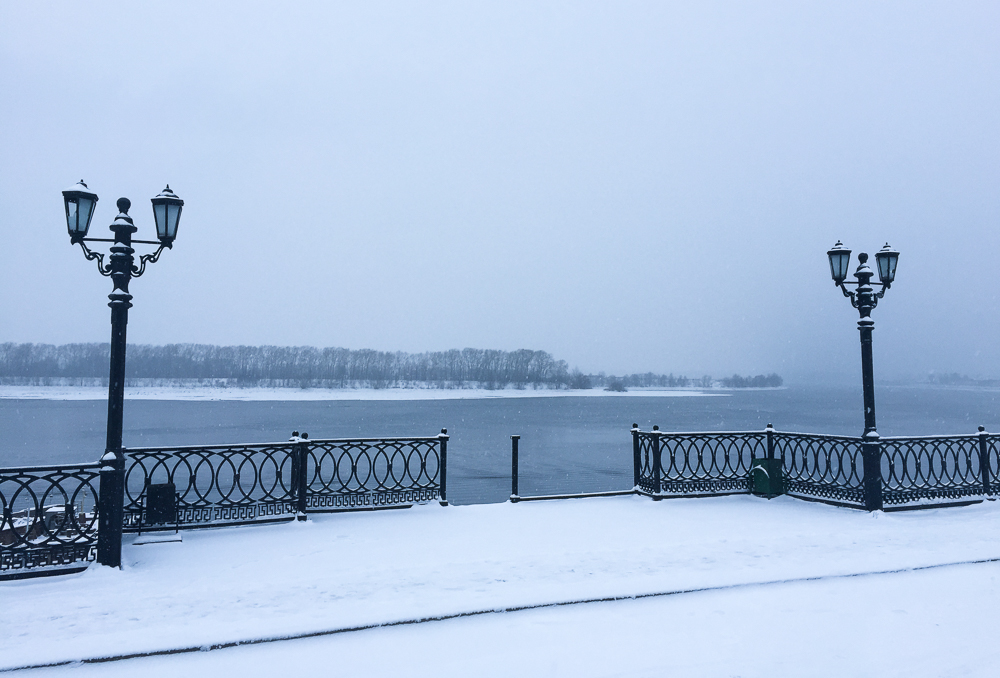 углич is a historic town in the Yaroslavl Oblast which dates back to 937 and throughout history occasionally played minor roles in various scandals and violence associated with the Monarchy. Many old churches and other beautiful buildings can be seen in the town including 'Hotel Moskva' on the banks of the Volga River. We pulled over by an old decaying yellow church and stood for a moment and admired the mighty Volga. After the cold became too much to bare we jumped back in the Land Rover and continued our journey.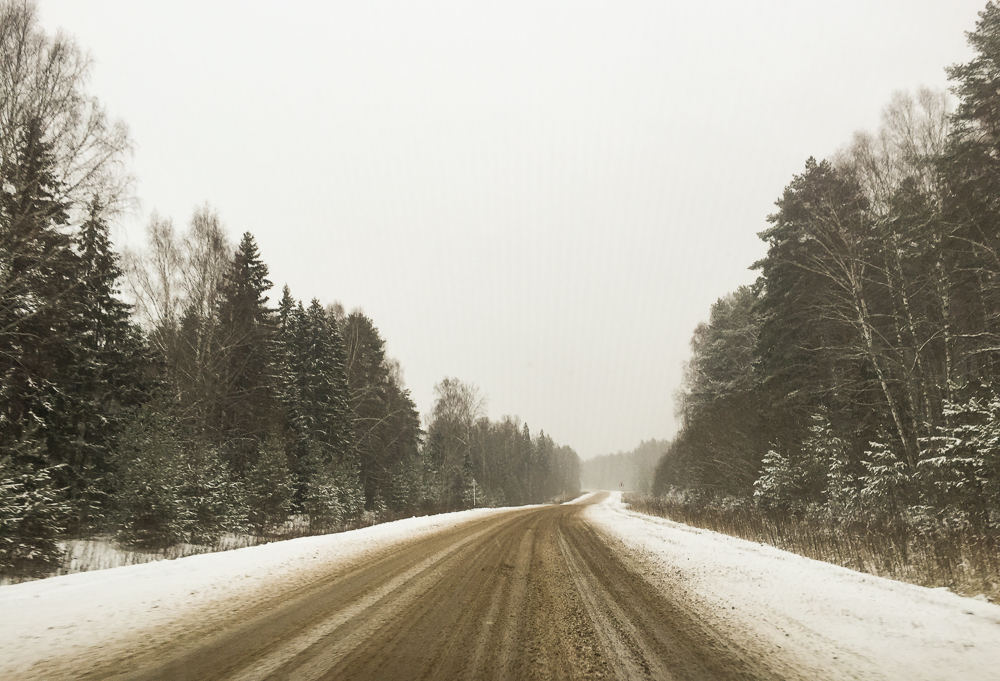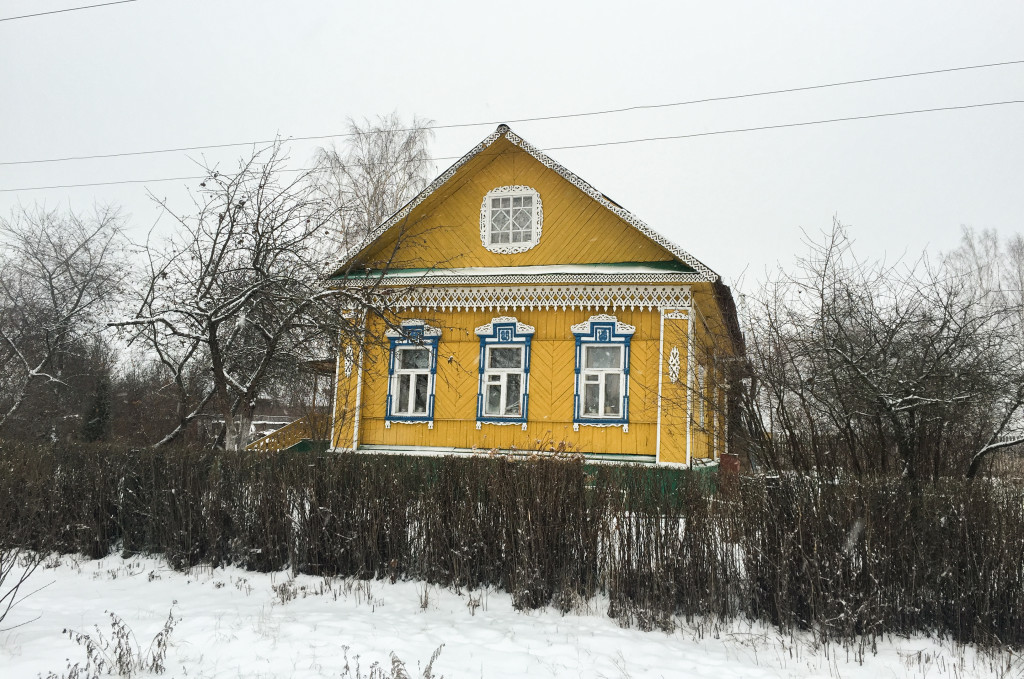 We passed many deserted villages with collapsing buildings and impassable roads. It was sad to see once beautifully decorated country houses and churches abandoned and falling victim to the harsh weather. There appeared to be a trend of certain villages being deserted only to find a completely thriving one a few kilometres down the road. Most people didn't live out here in the winter but it was easy to notice which areas had been abandoned completely or not. We finally arrived at our dacha which was very cosy and better than what we had expected. A three bedroom 2 bathroom cottage with cable TV and a separate detached sauna.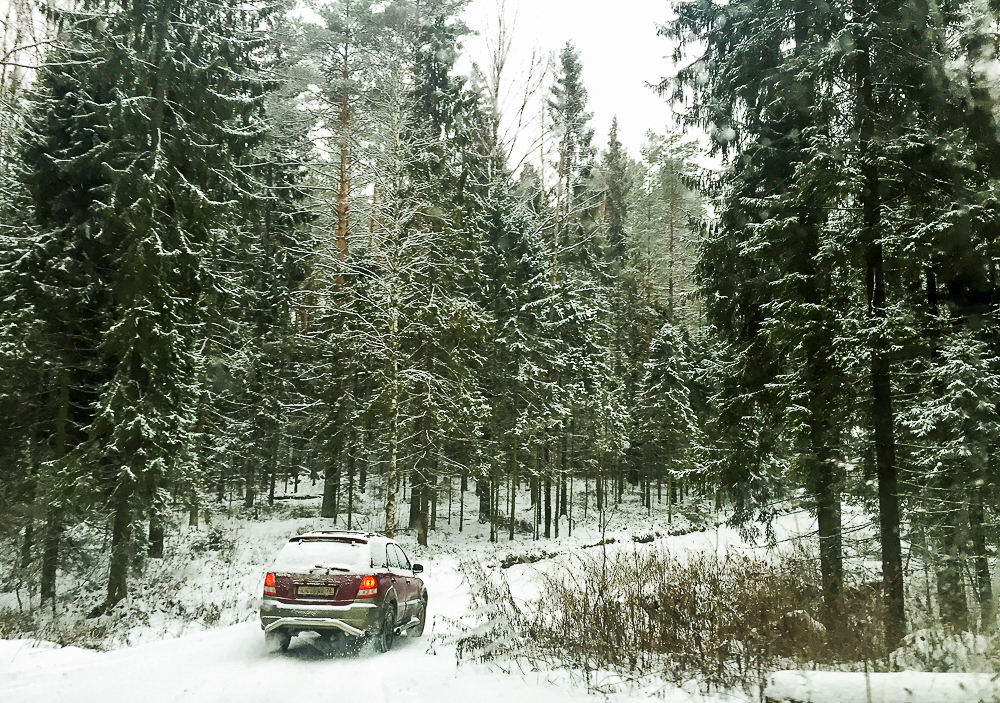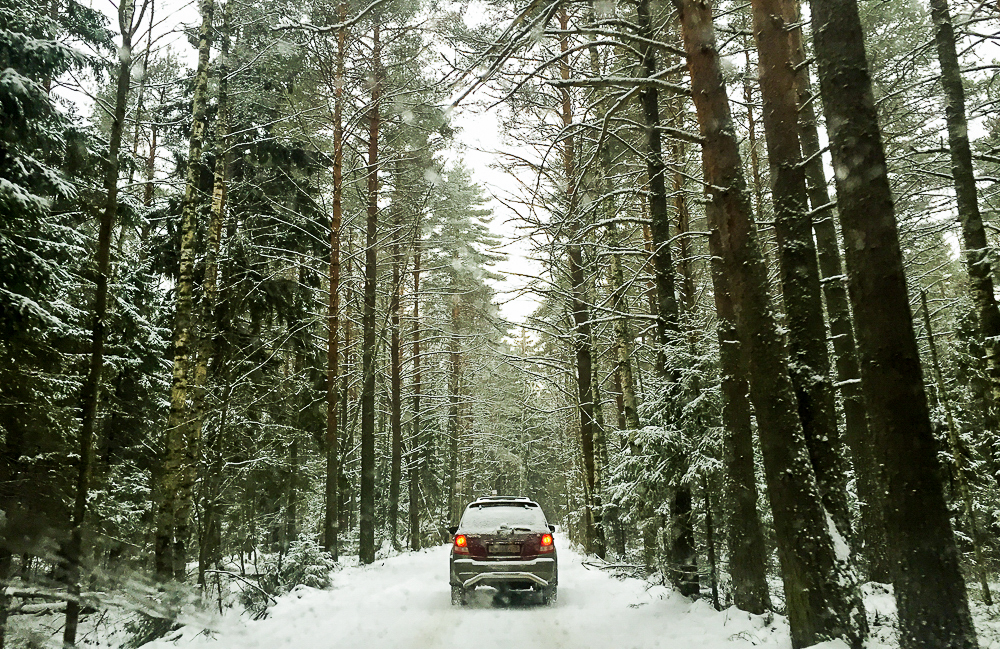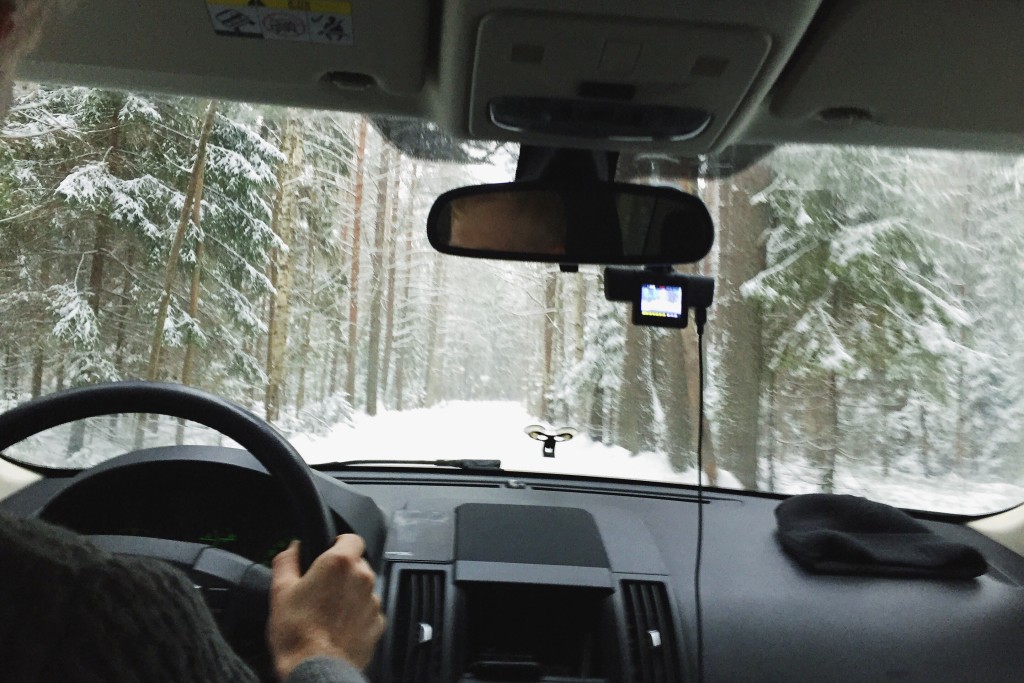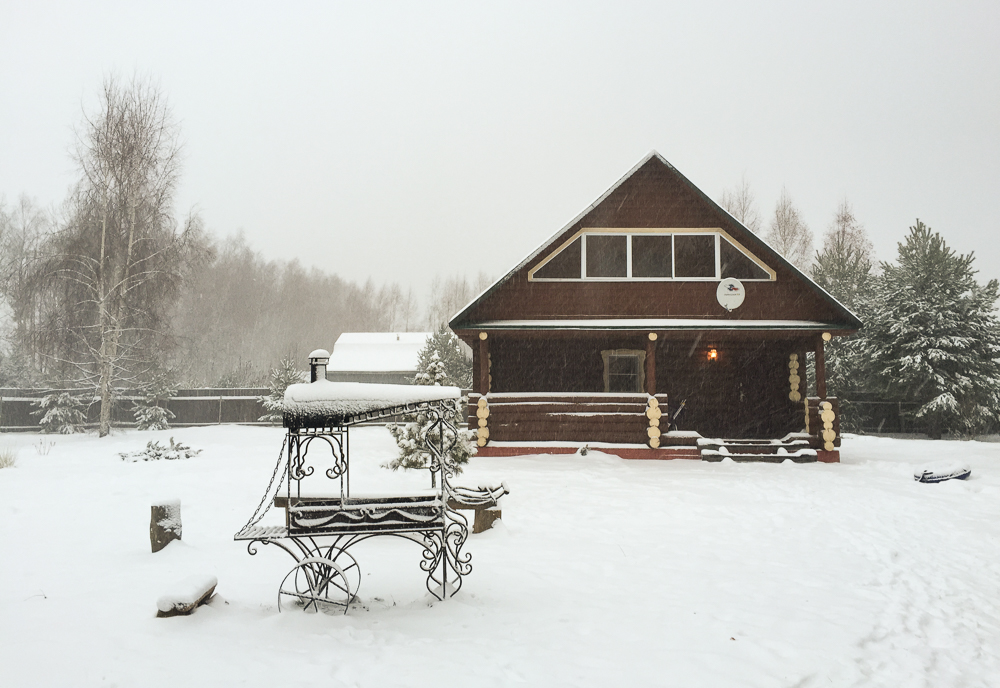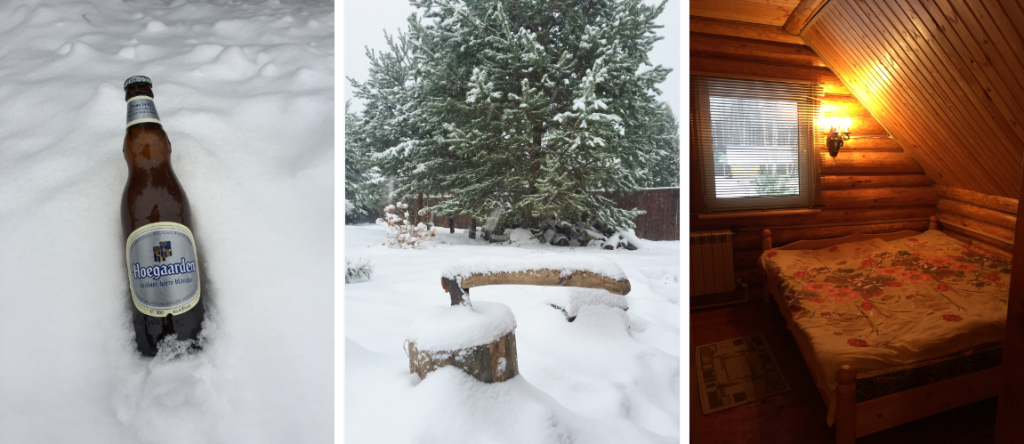 After unpacking we didn't stay inside for long. We put on a few more layers of clothing on so we could go and walk amongst the amazing snow-clad forests and have a look at the Volga which had opened out into a wide lake. Before leaving we started a fire in a small BBQ in front of the cottage so we could use the coals to cook shashlik (meat on skewers) later on upon our return. We wandered around and the forest for a while and eventually found ourselves gazing out into a vast white wall. The Volga was so wide and due to the snow all we could see was white, and all we could hear was the strong wind rustling through the trees. We walked down the bank and across the frozen river and it felt like we were standing on the edge of the earth.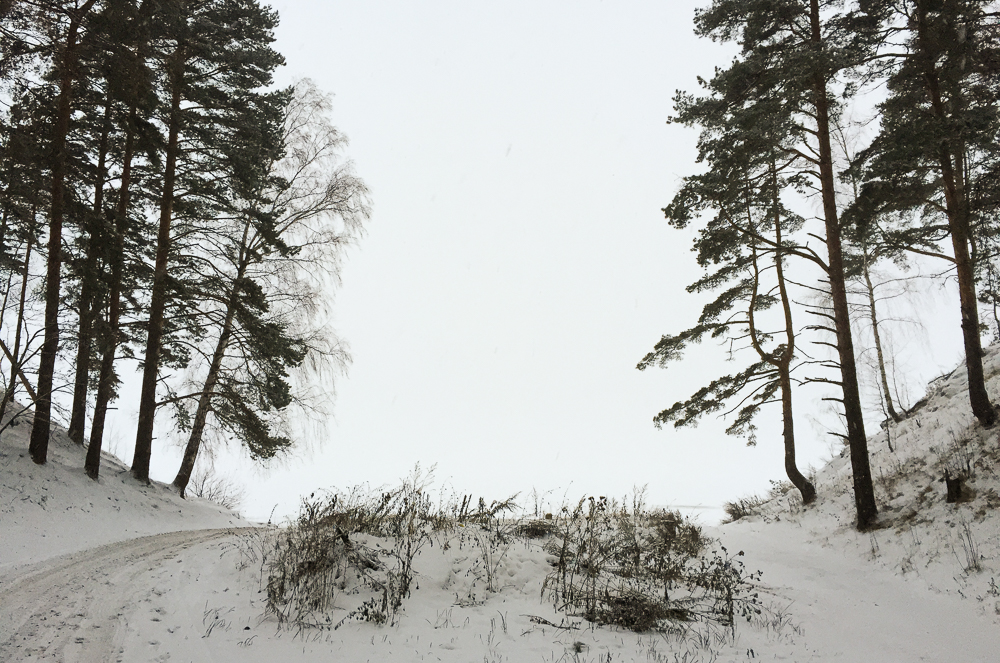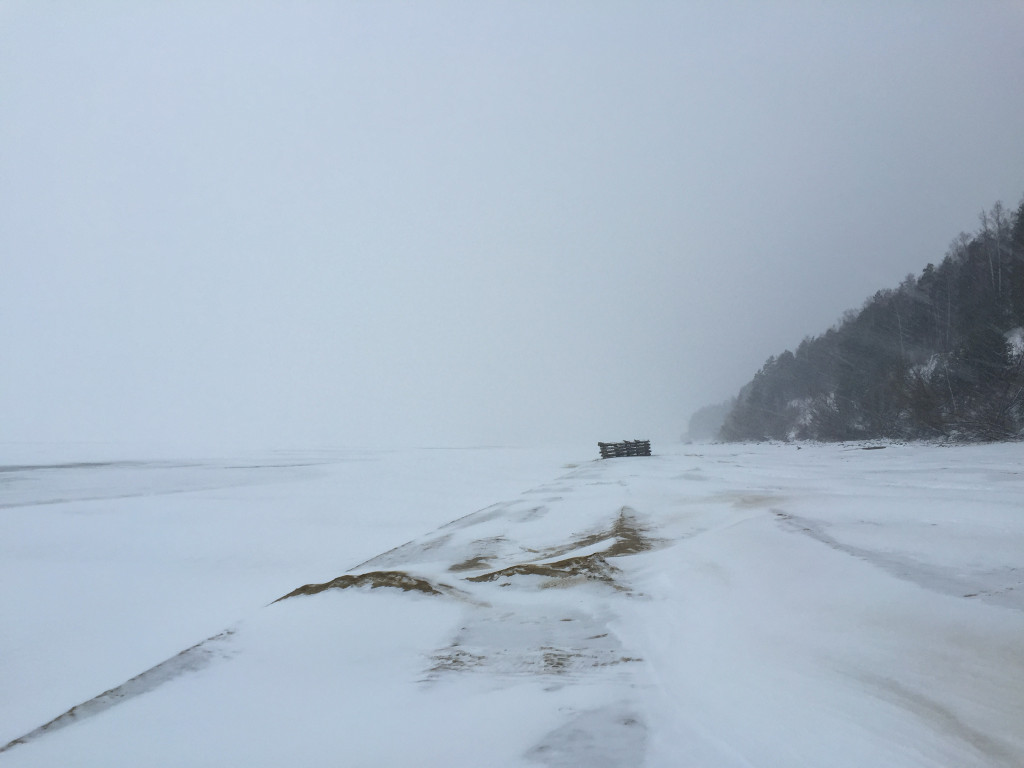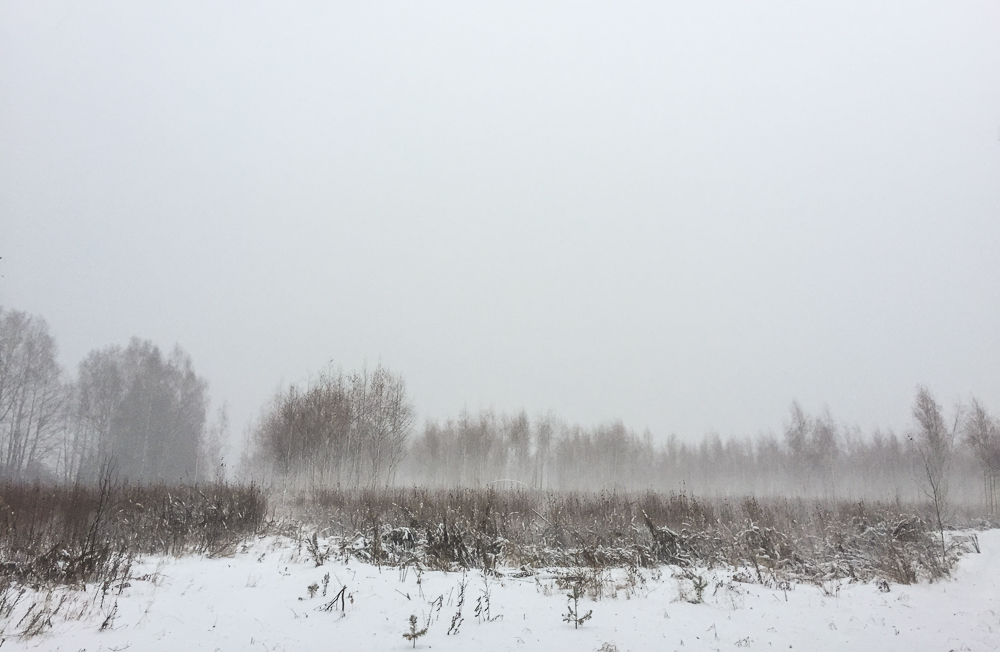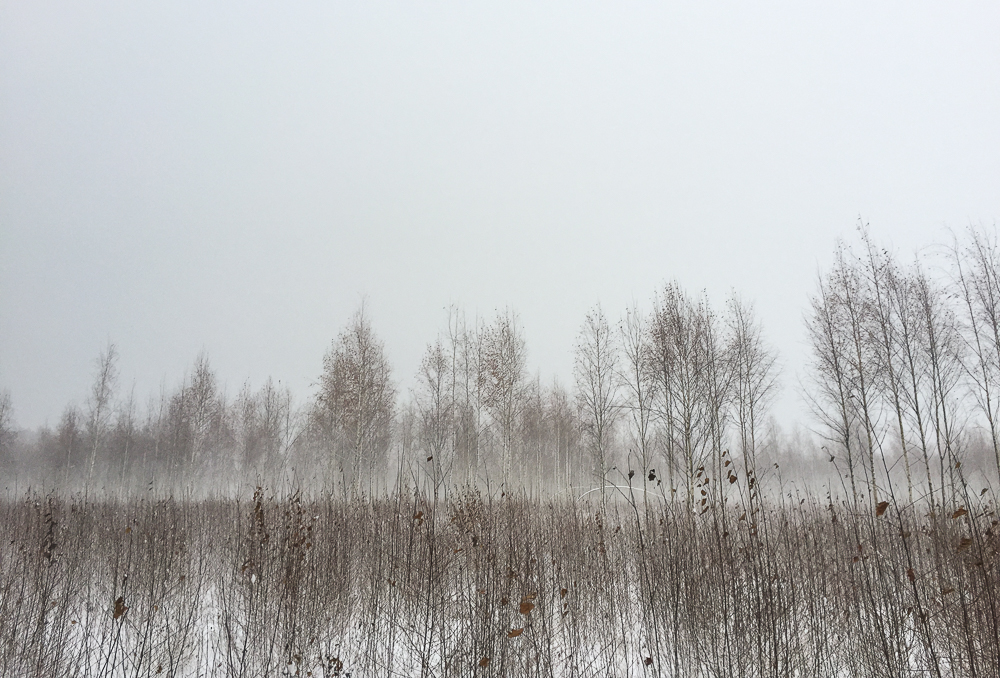 After lunch the snow died down and we jumped back into the Land Rover and explored the local area and eventually ended up back at another area of the Volga which was popular with fisherman. We also dropped into a local store and purchased some fish and more beer which had slowly started to disappear. After an evening of heavy drinking and eating we all retired to the sauna and sat sweating as a large fire heated rocks in the corner of the small wooden room. It was the ultimate way to relax after a long day. This was until I was advised by my Russian hosts that the next thing we had to do was hit each other with the branches we had bought and then run outside and lie in the snow naked for a few seconds before returning back to the sauna to repeat the process.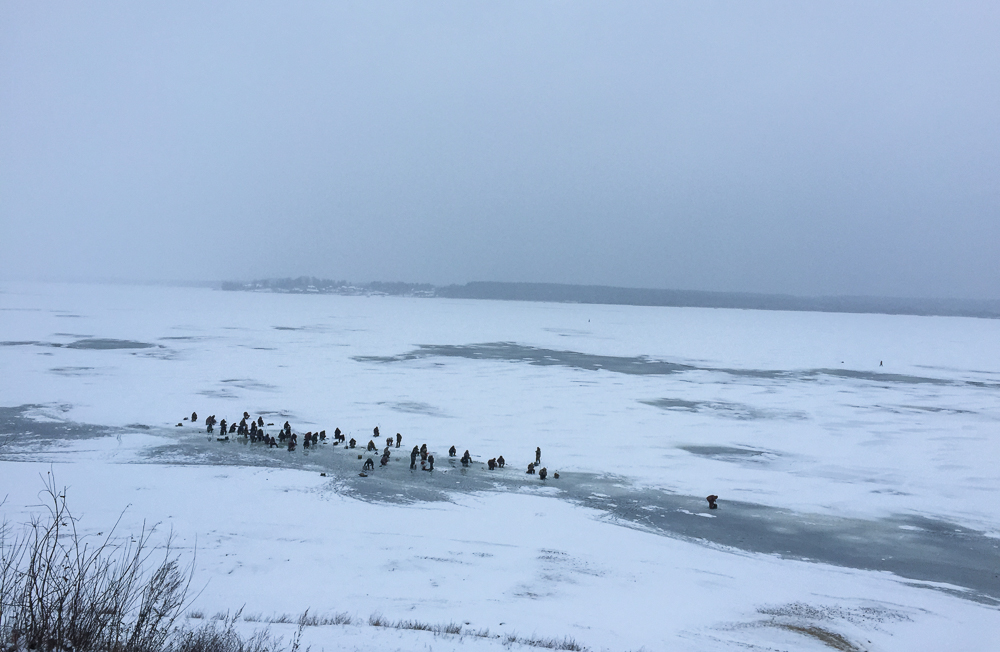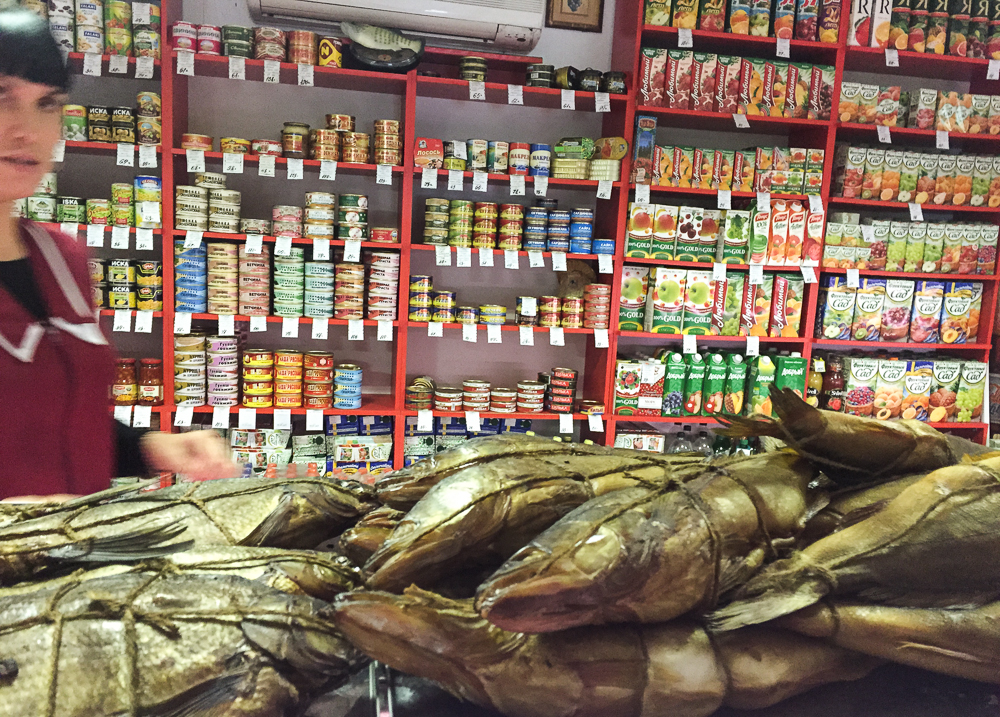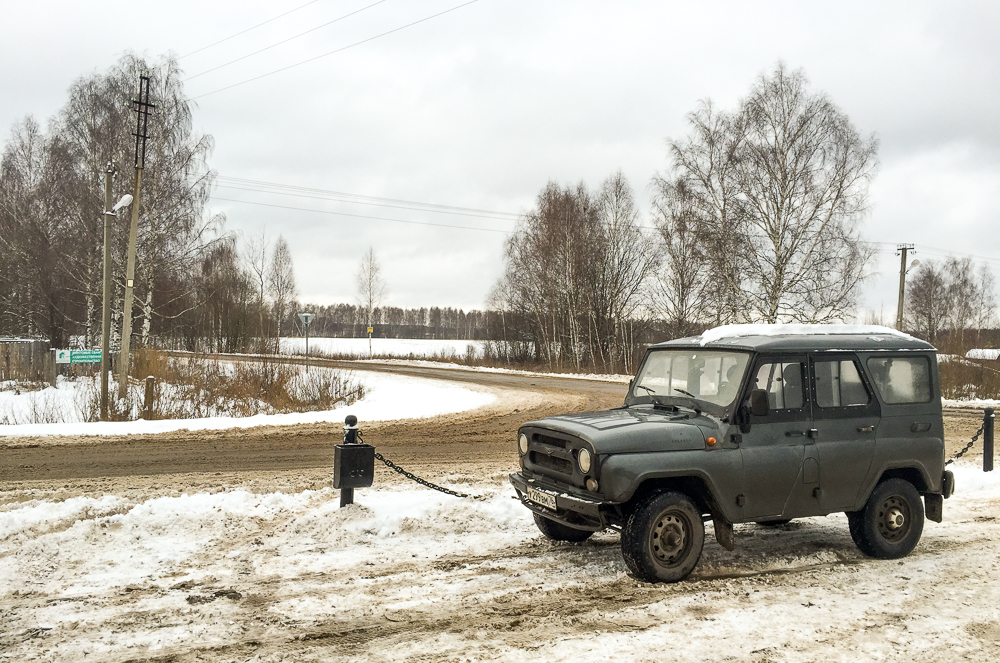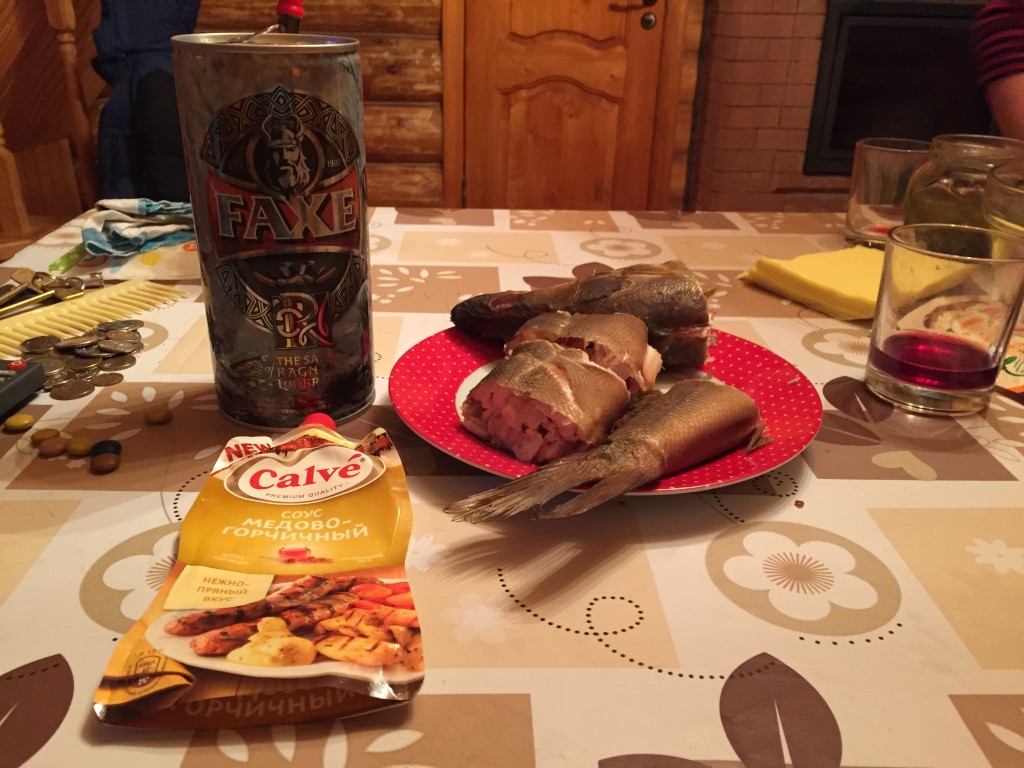 After another day of exploring, drinking and evening of enjoying the sauna we returned back to Moscow. As we were leaving the temperature had risen and the snow began to melt and turn to mud, we were lucky to have a beautiful snowy landscape to enjoy over the weekend.
Comments
comments