We are almost on the home stretch of our Trans-Siberian Railway adventure. The fire alarm sounds as we wait for our train to be announced in the main hall of Yekaterinburg Railway Station. We all file out into the street and wonder if this will delay our journey. Soon the alarm stops and we return to find our platform number displayed on the digital board. Our next stop: Nizhny Novgorod.
We board the train for our 21 hour journey and soon find ourselves in the dining car. It is empty except for two men sitting several rows away. They are clearly quite drunk and begin to stare at us once they hear us speaking English. I invite them over our table which I soon regret. They claim to be RZD employees returning from sitting an examination and are heading to the city of Perm. They are annoying and obnoxious and I grow tired of trying to translate their incoherent mutterings. Finally they leave as we approach their stop. After they leave the waitress, who has a gold tooth and is of about 35 asks us if we will buy her a bottle of champagne. I refuse and she gives me a cold look and walks away.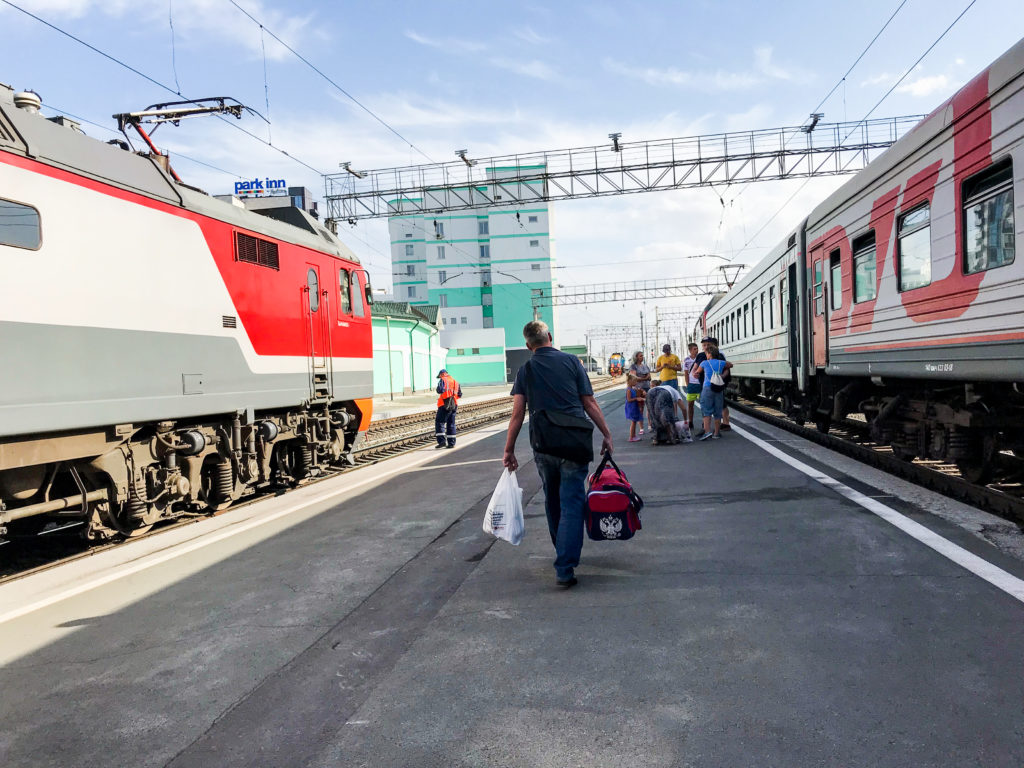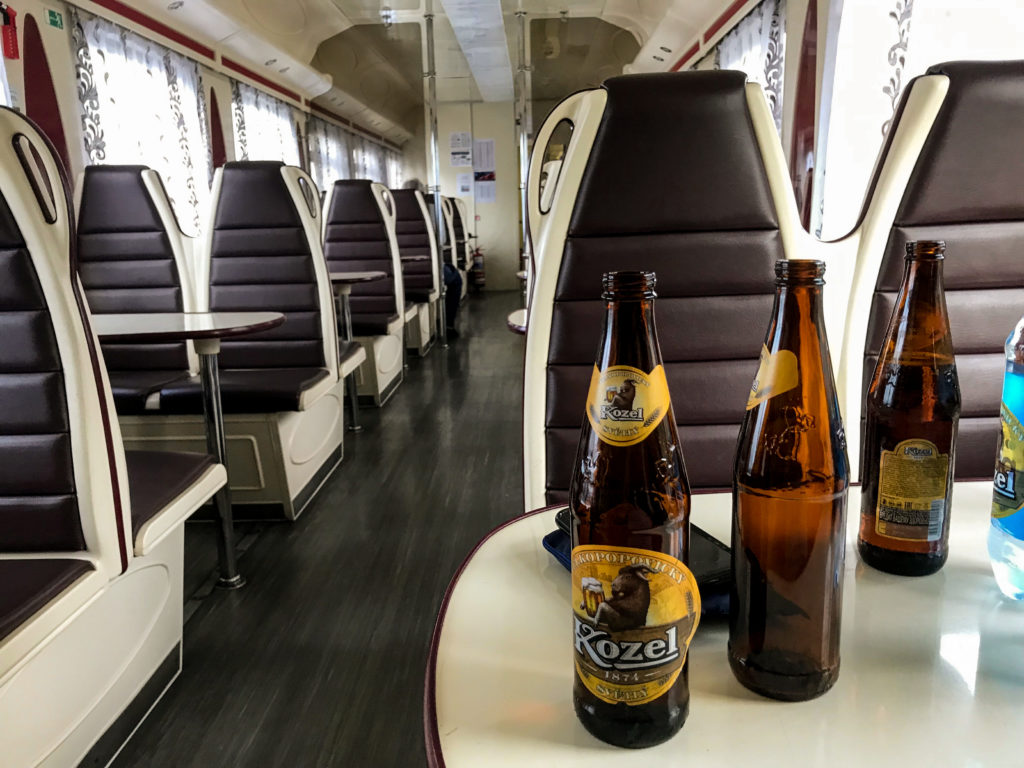 Before embarking upon this adventure I wondered what the dining cars would be like on the Trans-Siberian. I expected them to be quite busy and crowded. On each train we found the opposite. There was usually only three or four other passengers nursing a beer or having a quick vodka then leaving. The food was awful, so it was no surprise that nobody wanted to eat there. Most people brought noodles which is what we also started to do. On the entire Russian leg of our journey we only saw other Western tourists two or three times and never in the dining car. Our lack of fellow drinkers did not bother us, as we already had the best company of all.
We decided to leave cold and unwelcoming atmosphere of the dining car and switch to our large supplies of vodka waiting for us back in our room. The scenery passes by as the conversation flows. Stretching our legs on the platform during the occasional stops breaks up the journey and gives us a chance to look around. We drink long into the night to the beats of our Bluetooth speaker. I befriend a young Russian Army officer while charging my phone in the corridor and we invite him into our cabin for some vodka.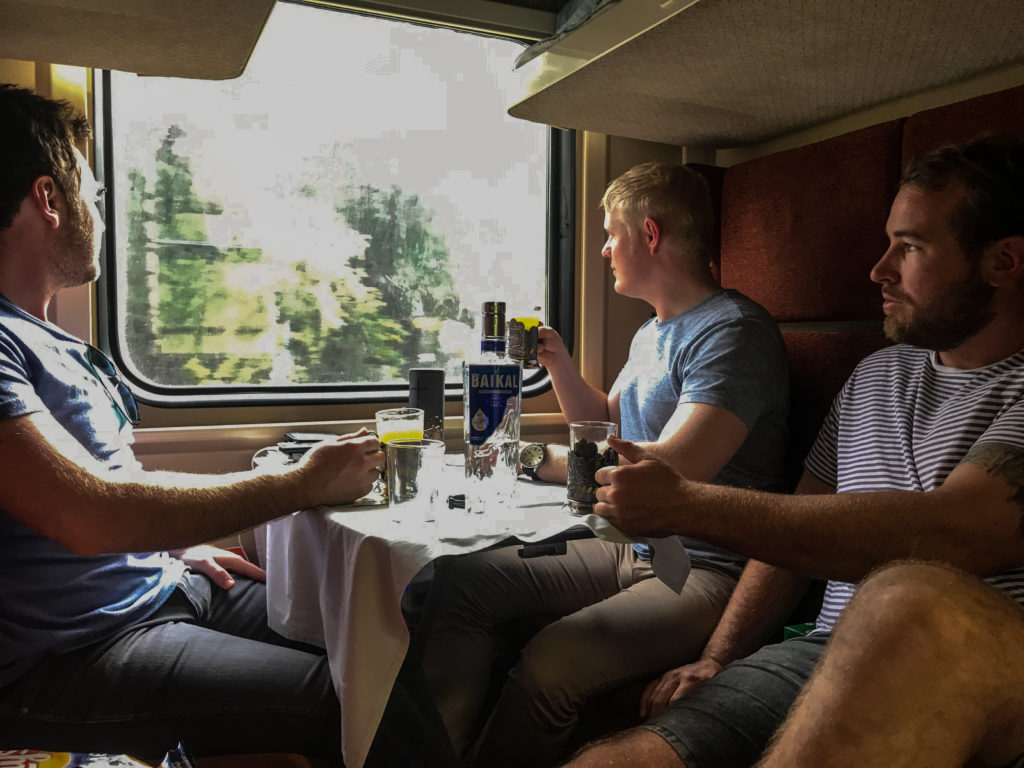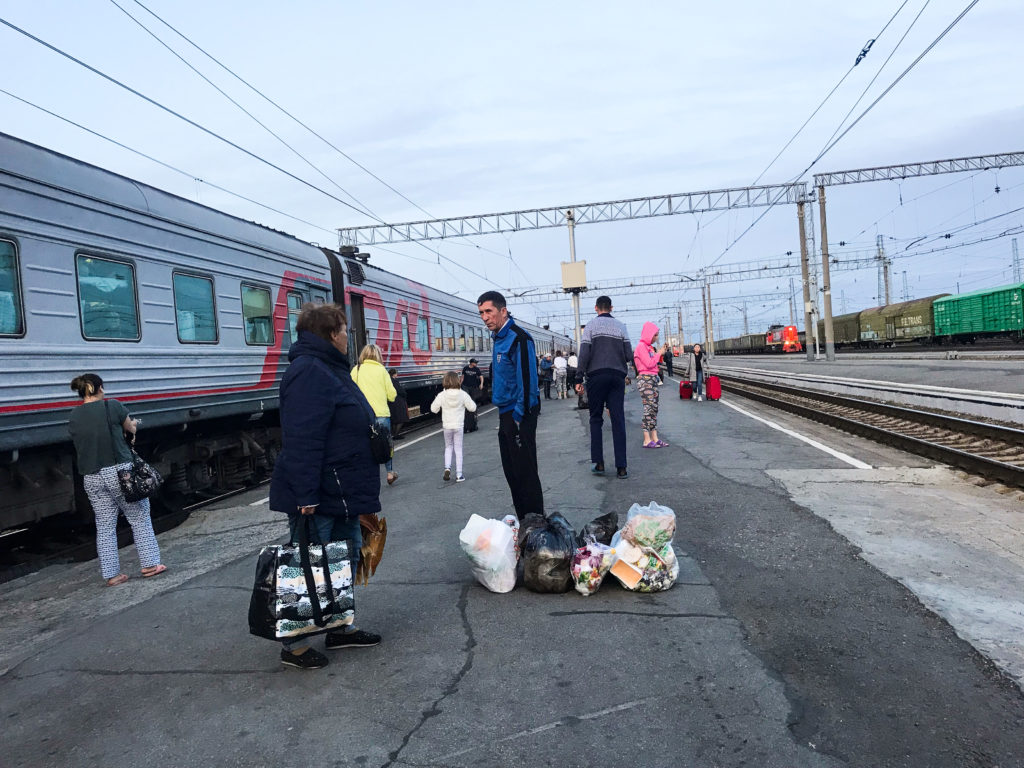 The next morning we set down to another Russian 'egg on plate' breakfast. This time it is presented with an accompanying lettuce leaf and unknown seasoning. Our train arrive at Nizhny Novgorod and we jump in a taxi to our hotel. As we pass a large castle and vibrant streets lined with grand buildings, bars and amazing statues we are glad we didn't skip Nizhny Novgorod which we were considering. The hotel generously allows us an early check-in for a small price. We soon walk to the main street and find a cafe to have a proper breakfast in. For the first time we find a proper pedestrian street which if full of cafes, bars and restaurants.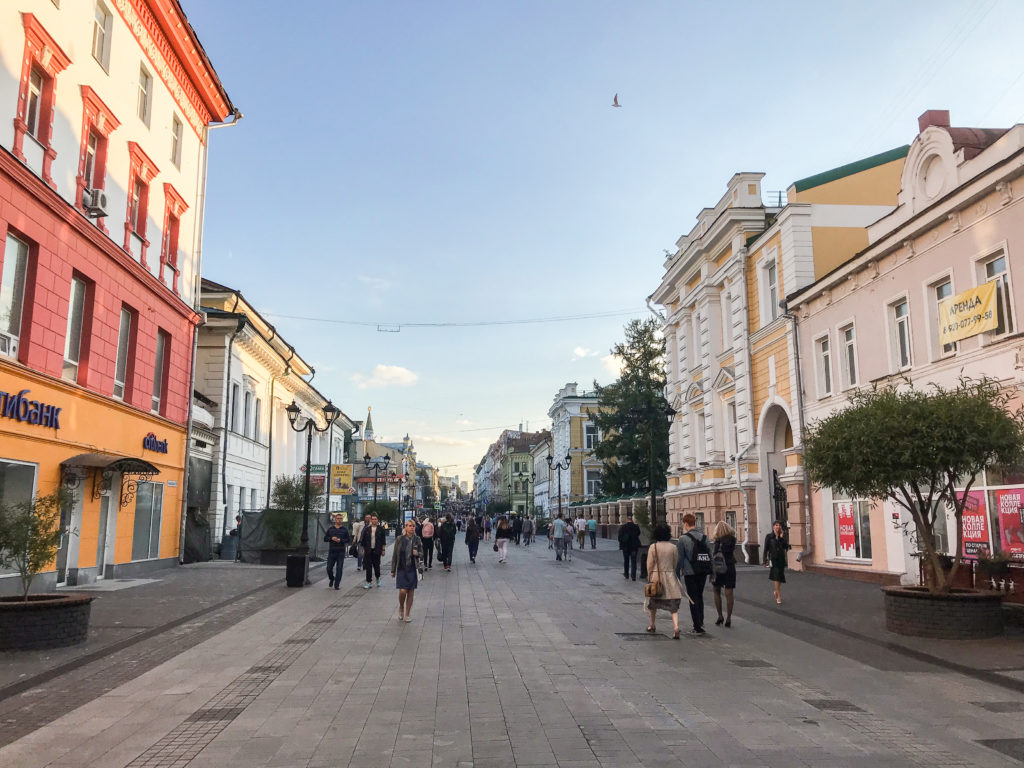 We only have one night here and then depart the following night at 23:35 for our final trip to Moscow. Nizhny Novgorod reveals itself to be a tremendously beautiful and pleasant city with amazing architecture and a large historic centre. We explore the gardens of the Nizhny Novgorod Kremlin which also have a collection of vehicles from World War II. The Kremlin overlooks the Volga River and which we walk along and discover a large outdoor military vehicle and plane museum.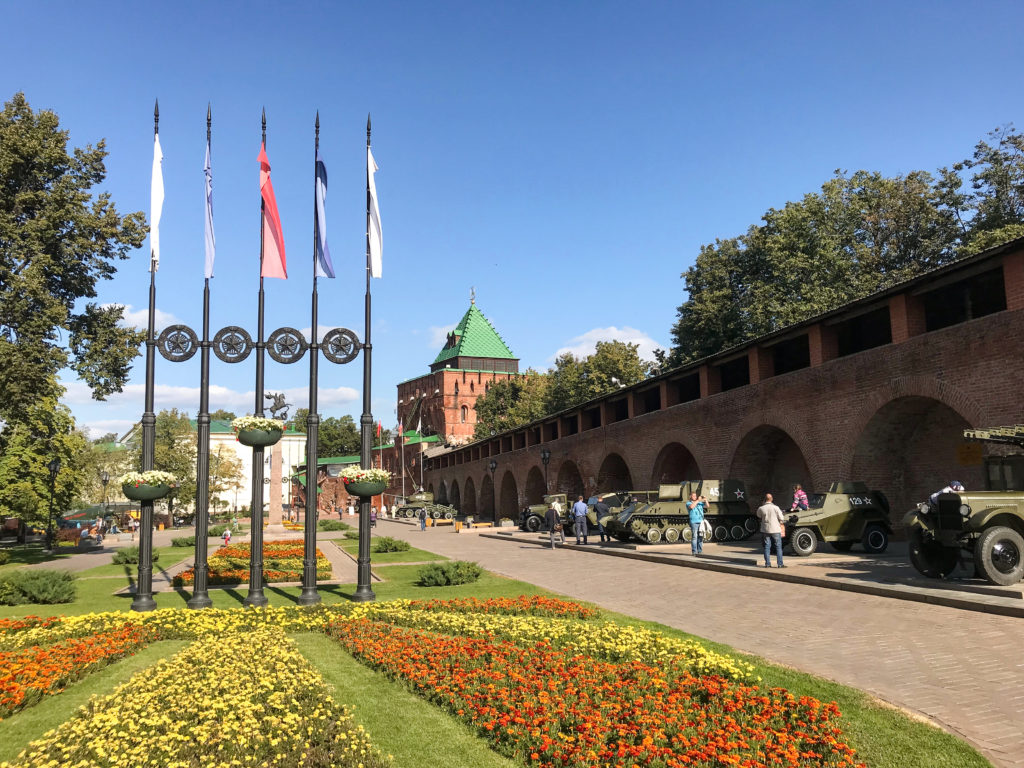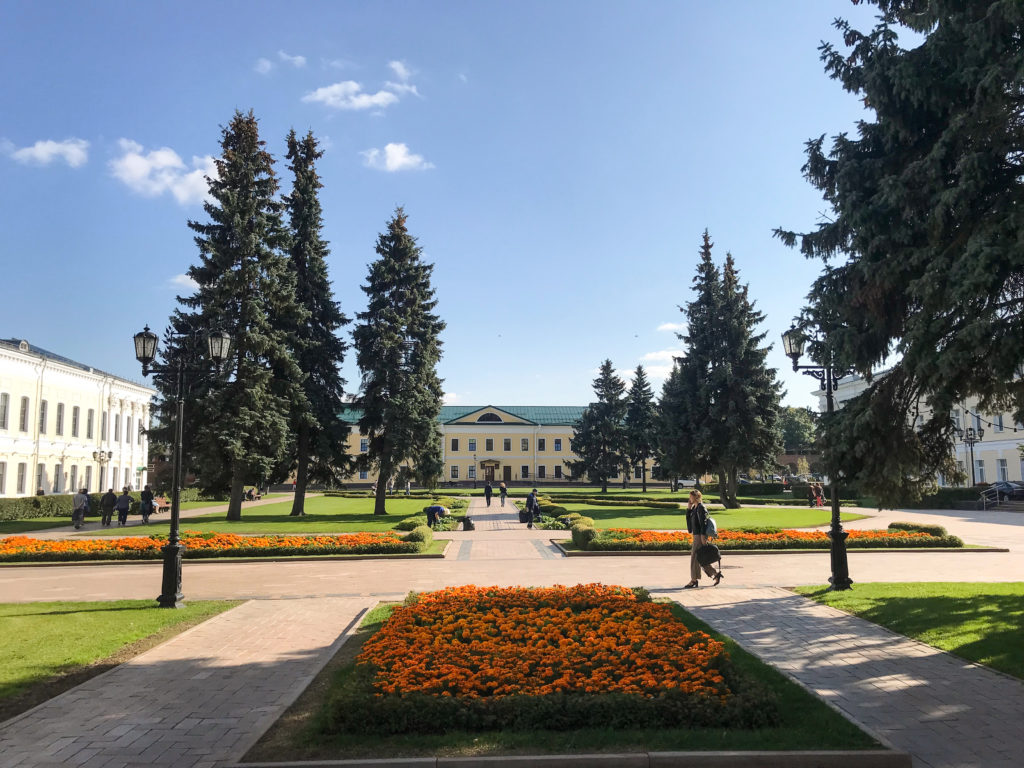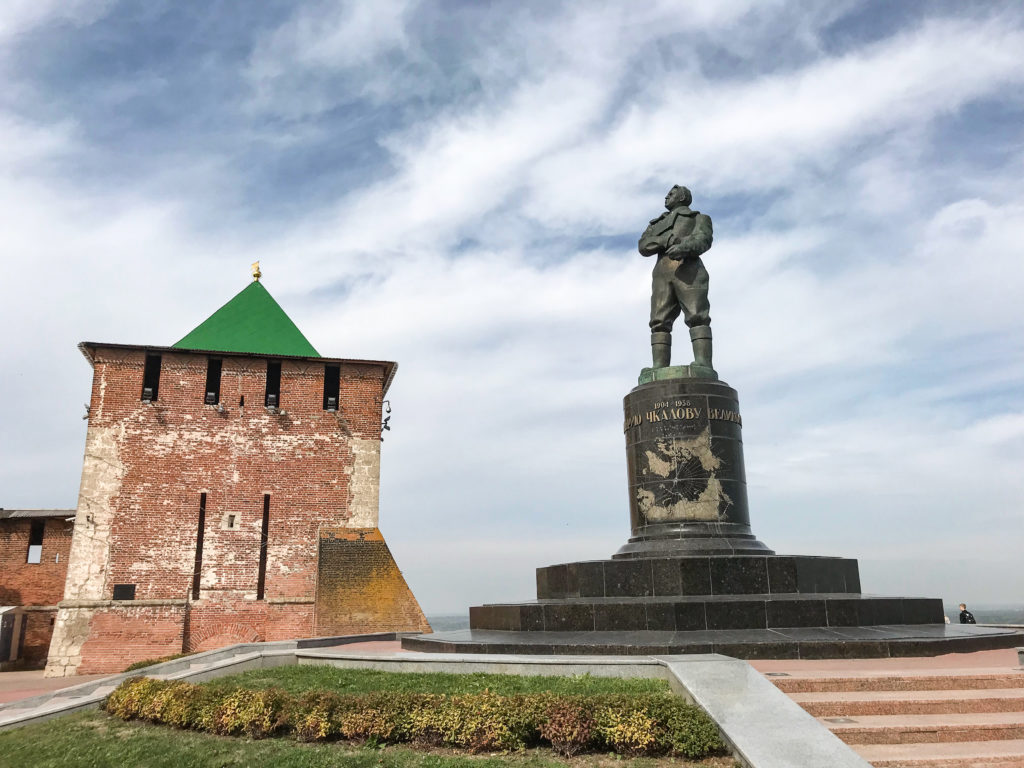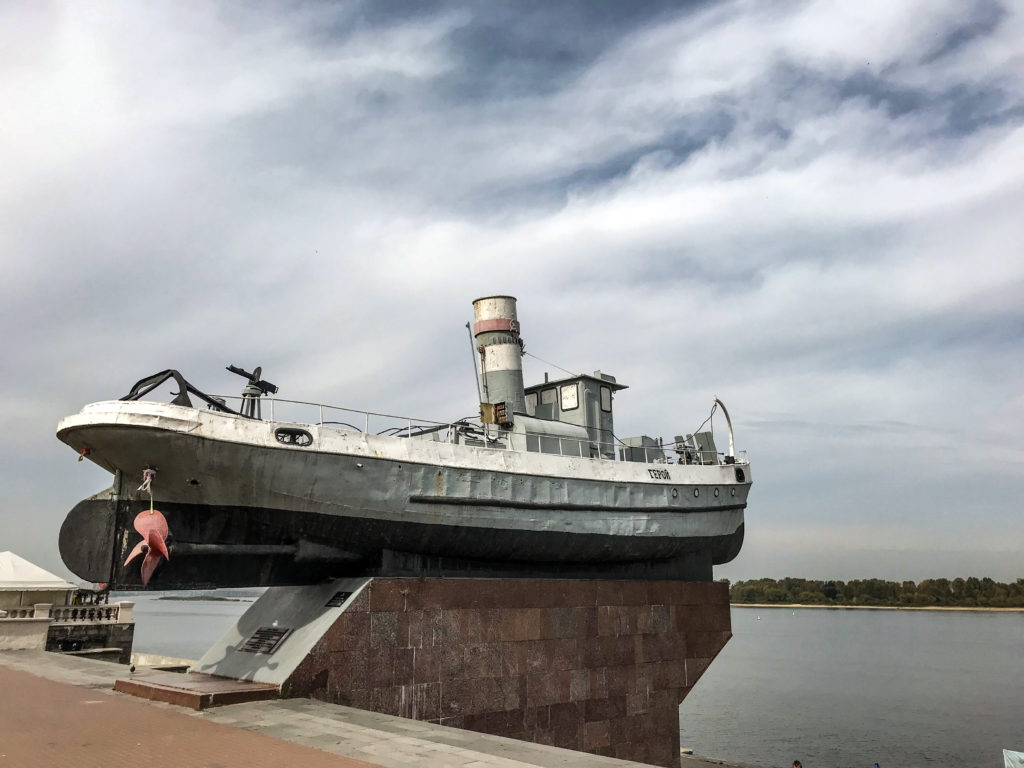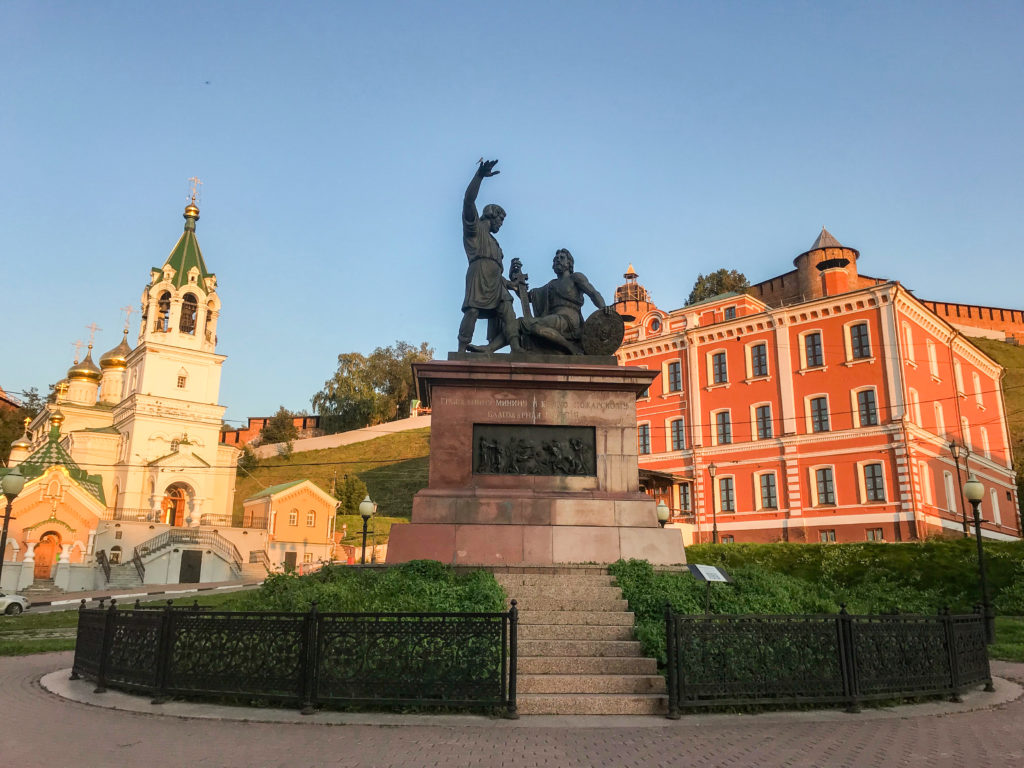 The night is spent enjoying Nizhny Novgorod's nightlife which isn't too bad for a Wednesday. We find many trendy bars and a craft beer brewery. There are numerous areas filled with bars and restaurants to choose from. The next day is spent exploring the city further. We discover a white monastery on the side of a hill which we visit. Detailed busts of the Russian Royal Family, the Romanovs, are on display. We pay extra to keep one of the rooms at our hotel and freshen up before our late train to Moscow. Boarding our train to Moscow, it suddenly dawns on us that our grand adventure is almost over. After three days in Moscow, Scott will spend two days in St. Petersburg and Brett, Matt and I will fly to Baku and then travel on to Tbilisi.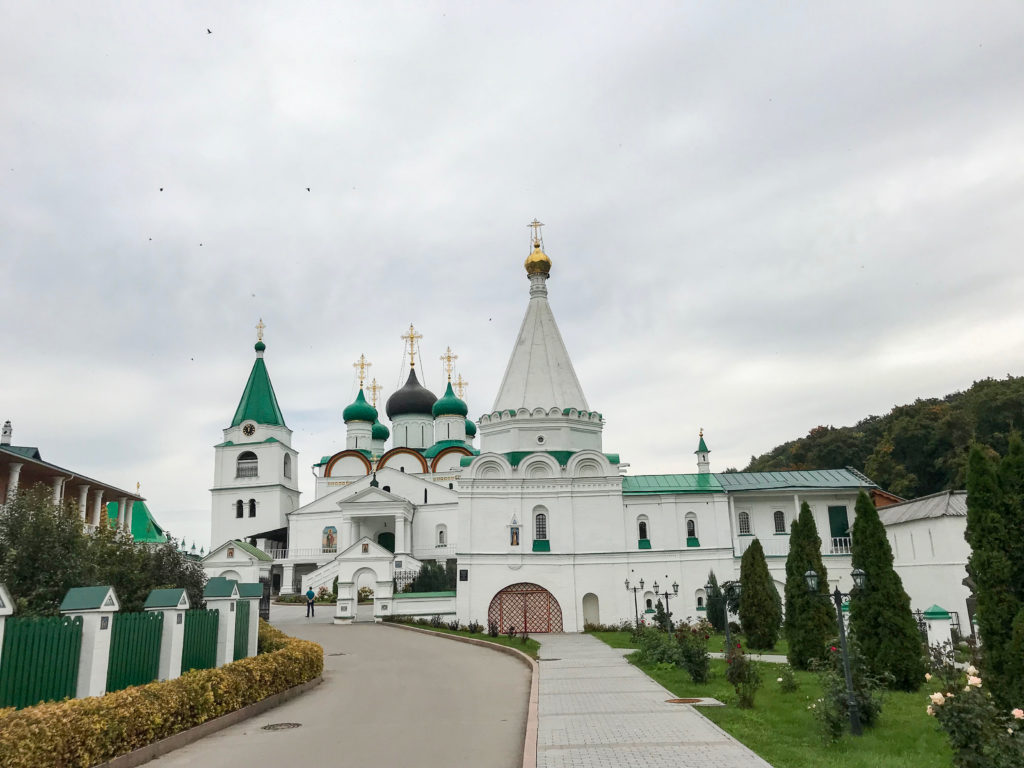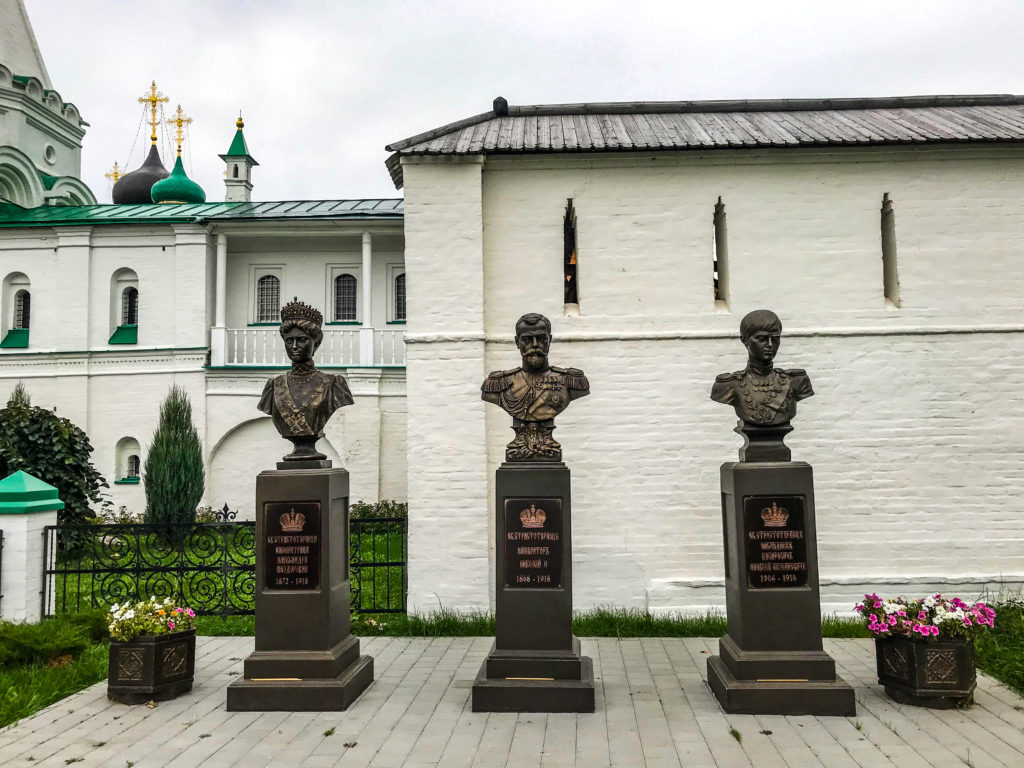 Waking up to the outskirts of Moscow we are still very tired after only a few hours sleep. This doesn't stop our excitement of finally arriving in Moscow. I am looking forward to showing my three old friends the city that I once lived in. It was my first time visiting Moscow in summer and it was going to be interesting seeing it in a completely different atmosphere. Unbeknownst to us when we organised our trip, our time in Moscow coincided with 'Moscow City Day', a massive celebration of Moscow's anniversary as a city.
We catch a taxi to our hotel which is only two blocks away from Red Square. We attempt an early check-in to try for some extra sleep but are, for the first time, denied this possibility. Storing our bags we make our way to Red Square to view St. Basil's Cathedral and the Kremlin. Unfortunately what greets us in a mass of scaffolding under construction for Moscow City Day. This ruins the classic Red Square photo opportunity. We are still able to enjoy the area despite this and go and watch soldiers practicing for the parade at the eternal flame.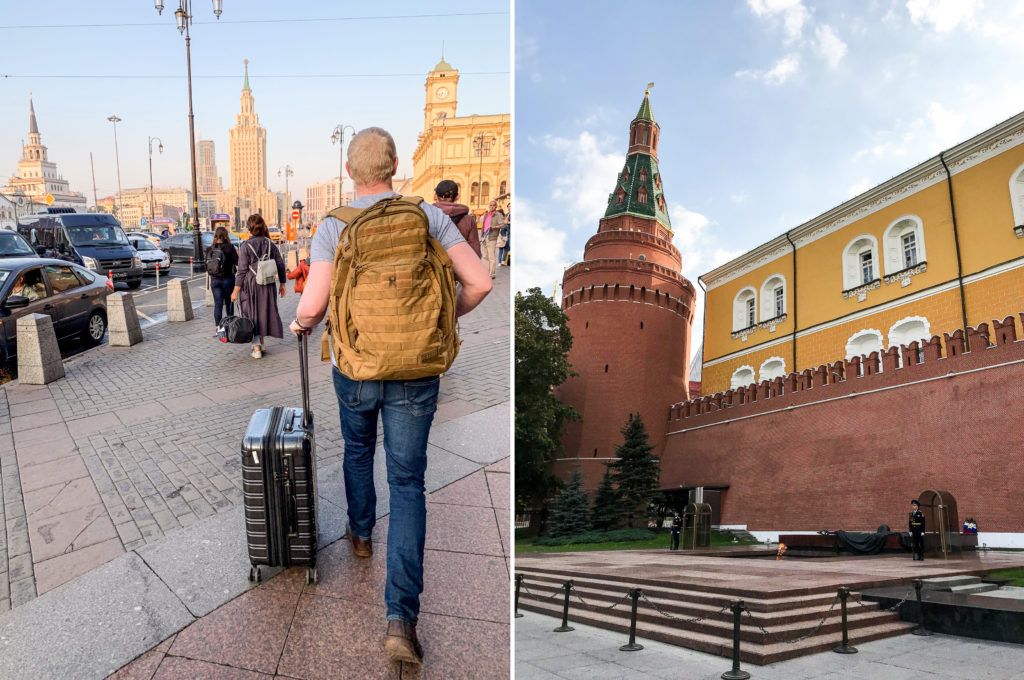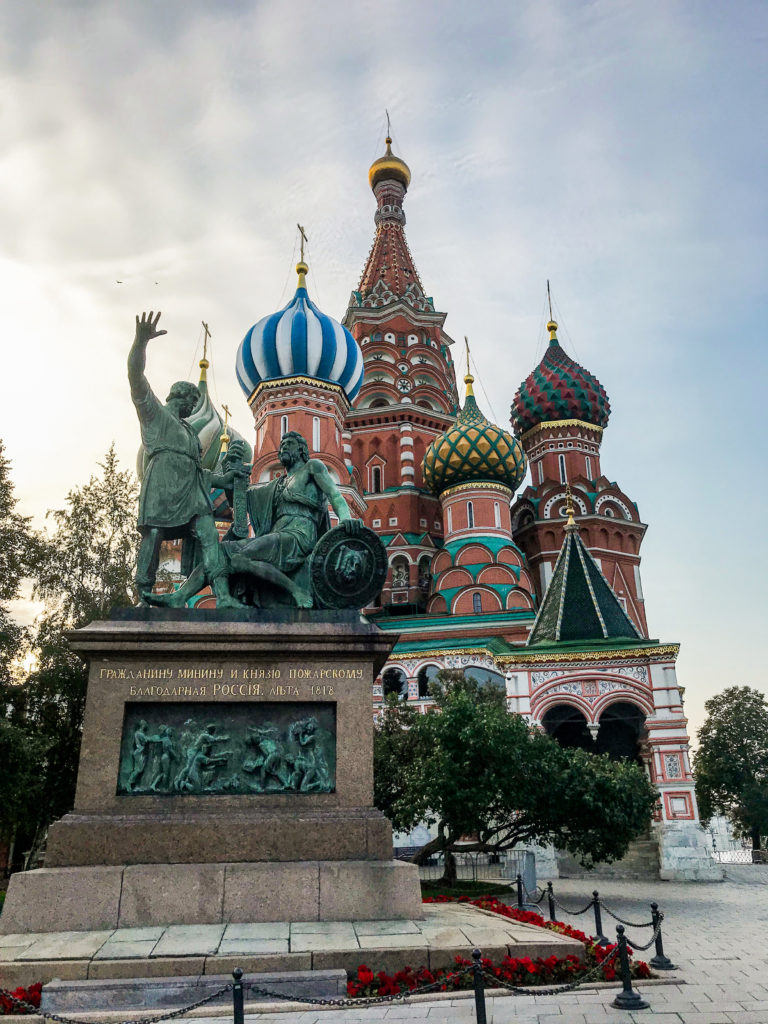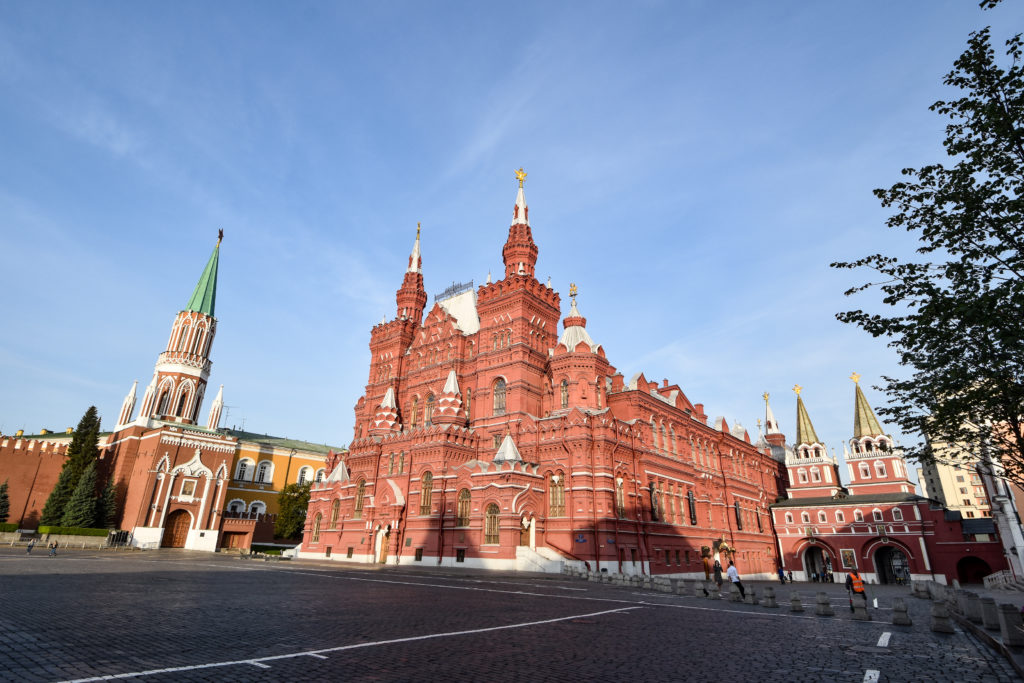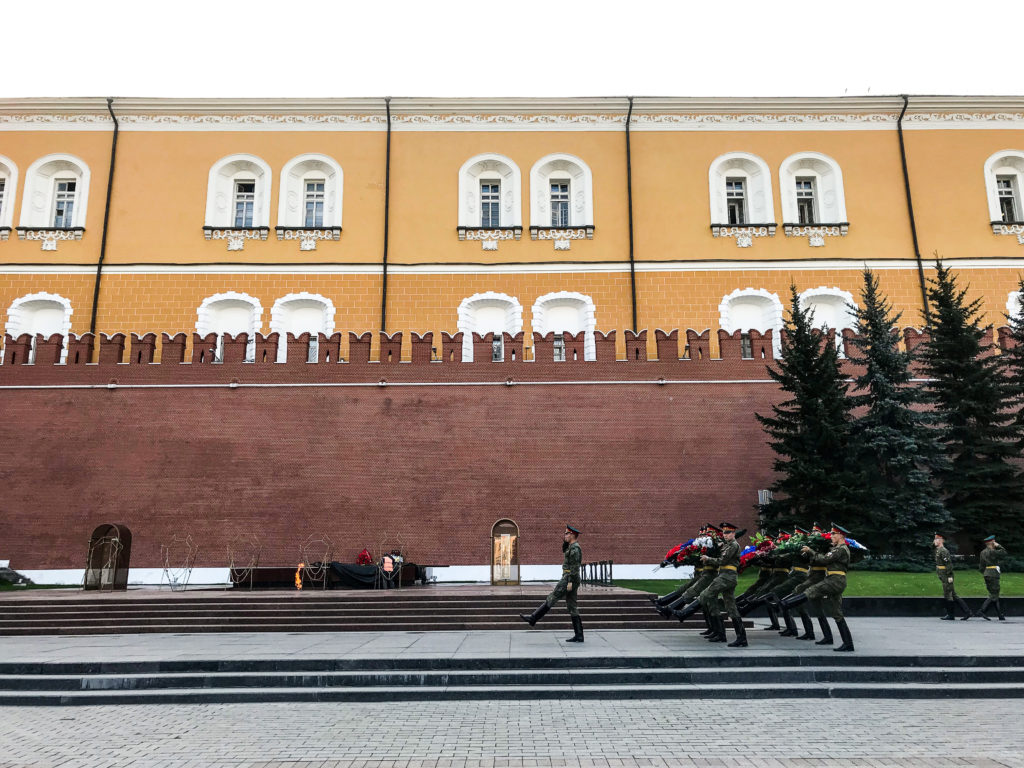 Returning to the hotel we get some much needed sleep before a night out in Moscow. Moscow is an amazing city at night and we move from bar to bar, occasionally stopping to take in the grand scenery. The streets are crowded and it feels strange without everything being covered in snow. We dine on Russian pancakes from my favourite restaurant and explore the pedestrian streets of Old Arbat and Nikolskaya Street. Eventually we settle at a rooftop bar which allows us to enjoy the city skyline while reflecting on our epic adventure.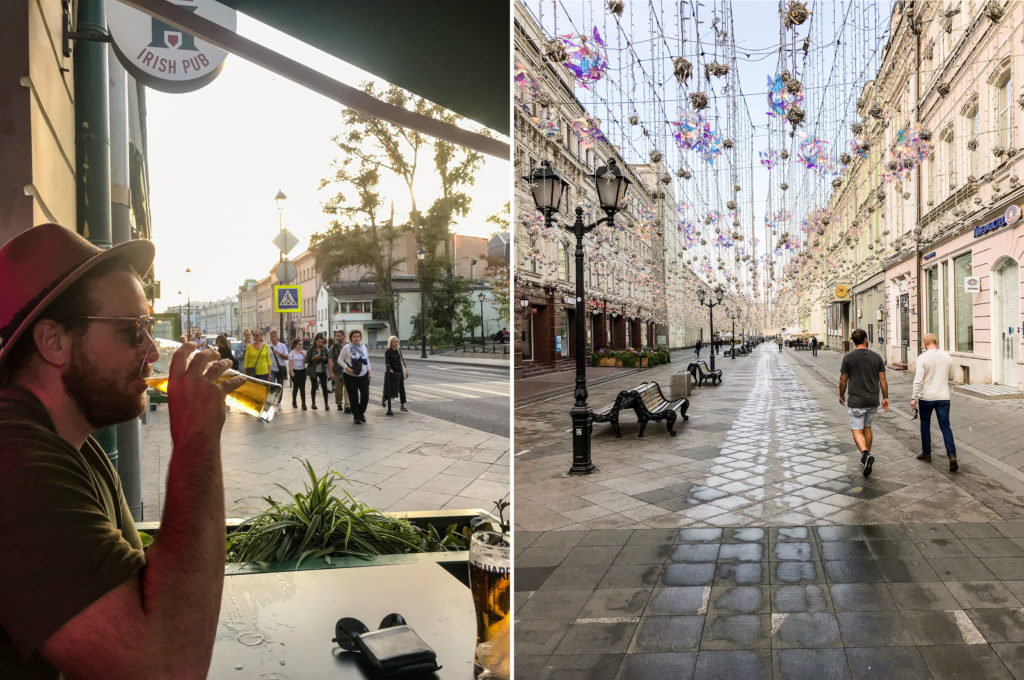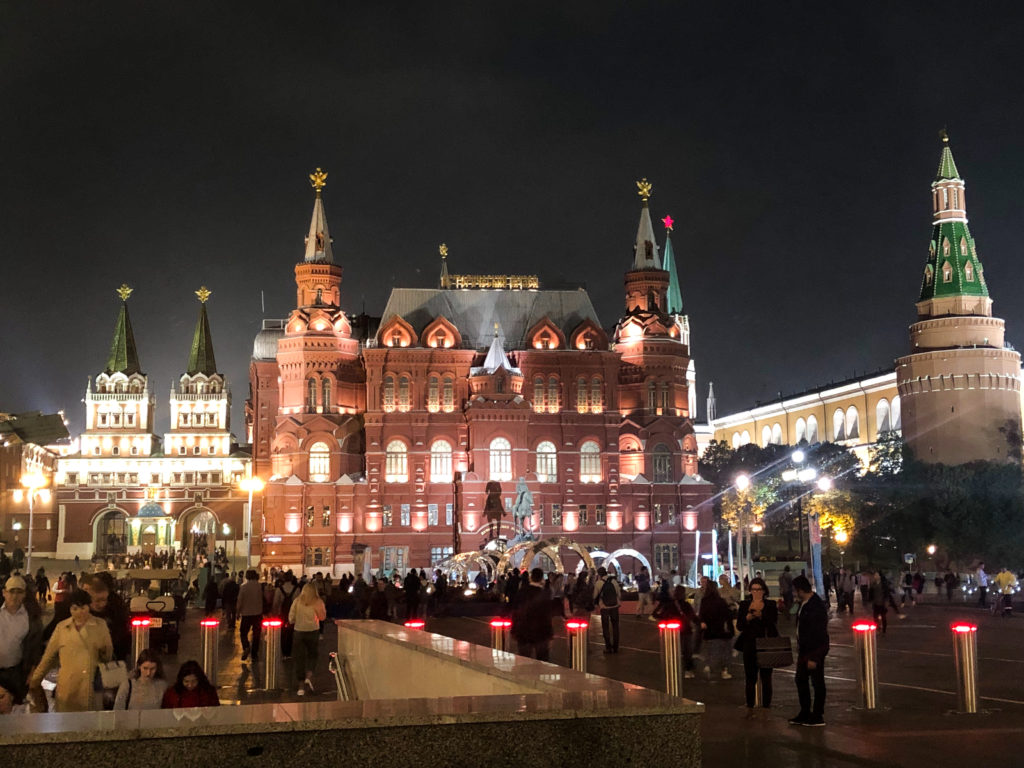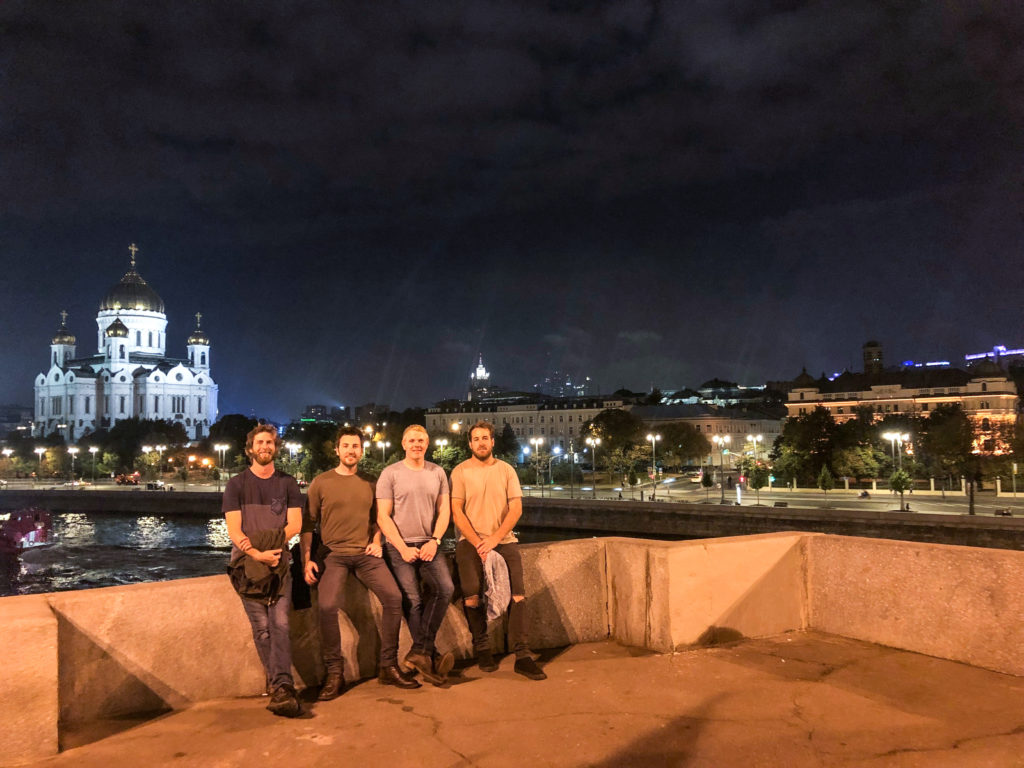 Our first full day in Moscow is spent checking out some of the Moscow City Day events. I persuade everyone to come and check out the Central Armed Forces Museum with me. It has an awesome collection of uniforms, weapons, equipment, vehicles and even an armoured train from conflicts dating back to the Russian Civil War. There is even the wreckage of the American U-2 Spy Plane that was shot down in the infamous 1960 incident. We continue wondering the streets of Moscow and visit some bars in Kitay Gorod. Descending down the never-ending escalators deep into the Moscow Metro we admire the amazing artwork and architecture of the numerous stations we pass through.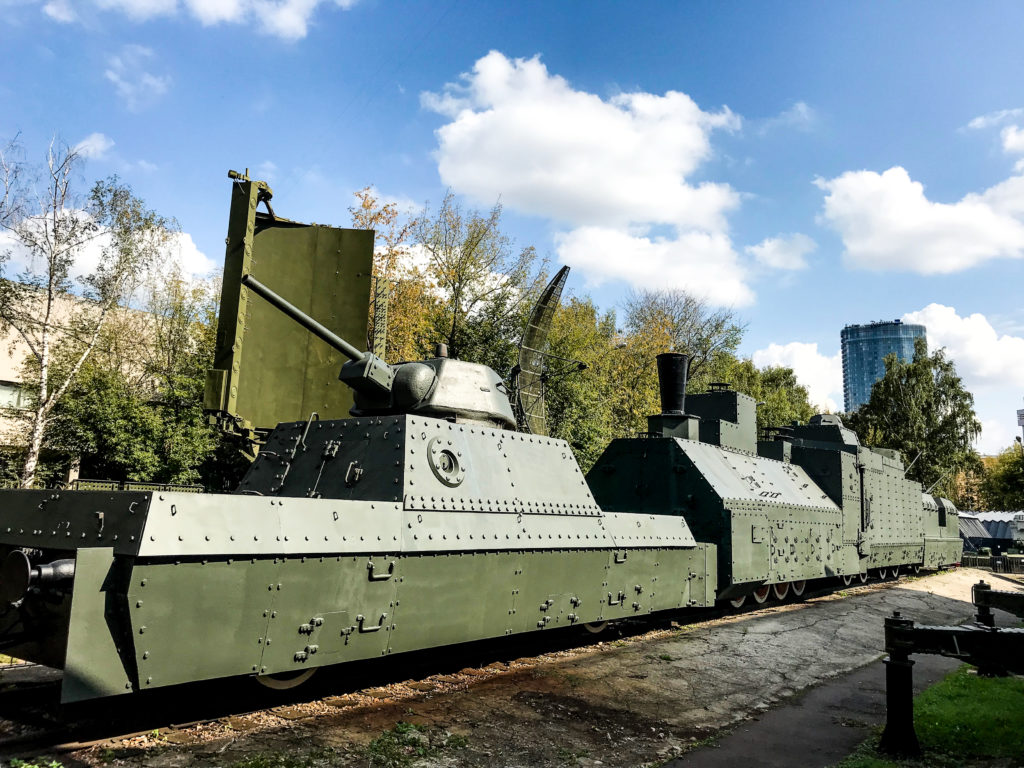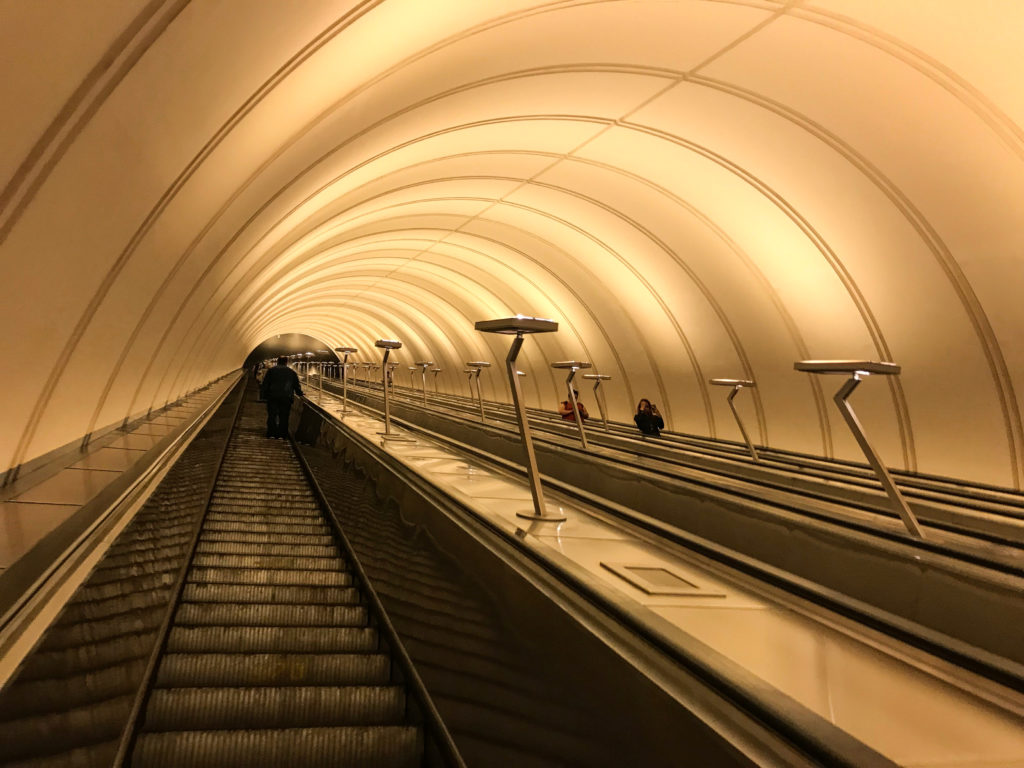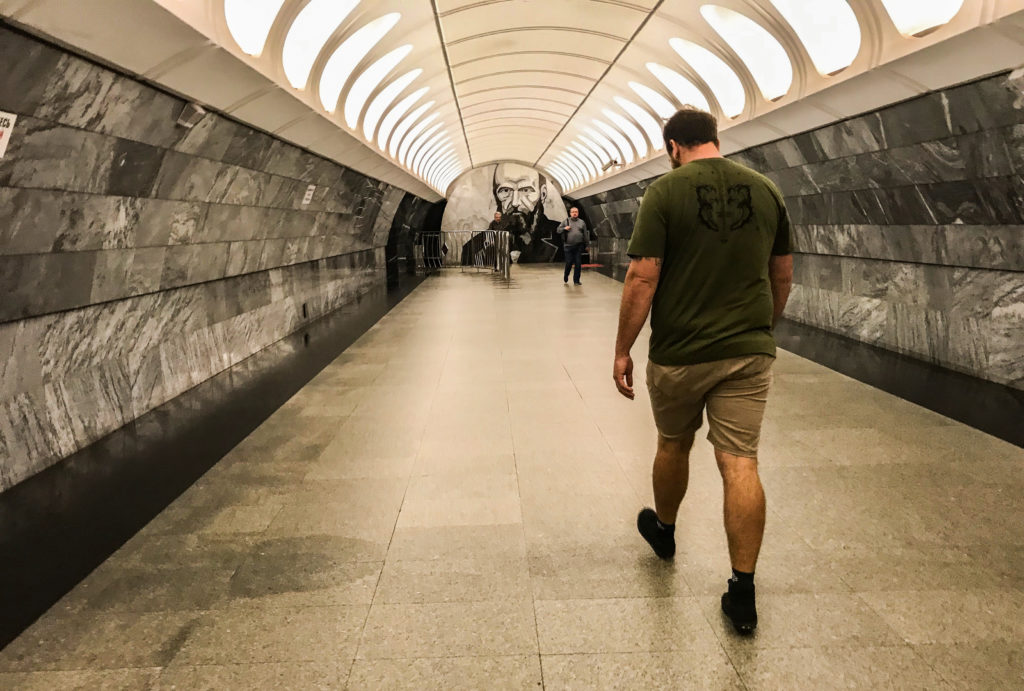 The last morning of our time in Moscow is spent trying to recreate the photo we took in Beijing when we commenced our Trans-Siberian adventure. We dressed in our suits and made our way to St. Basil's Cathedral. Receiving many curious stares as we make our way there we navigate around the scaffolding and try and find the best angle for the photo. The sun begins to appear and we curse the two cranes that we can't avoid getting in the background of our photo. A passing sightseer agrees to take our photo and moment seems to unfold in slow motion as the amazing memories we created on our adventure playback like a film in our heads.
4 great mates, 7,621 kilometres, 25 days, 6 trains and a ridiculous amount of alcohol sure made for one adventure of a lifetime. Until next time…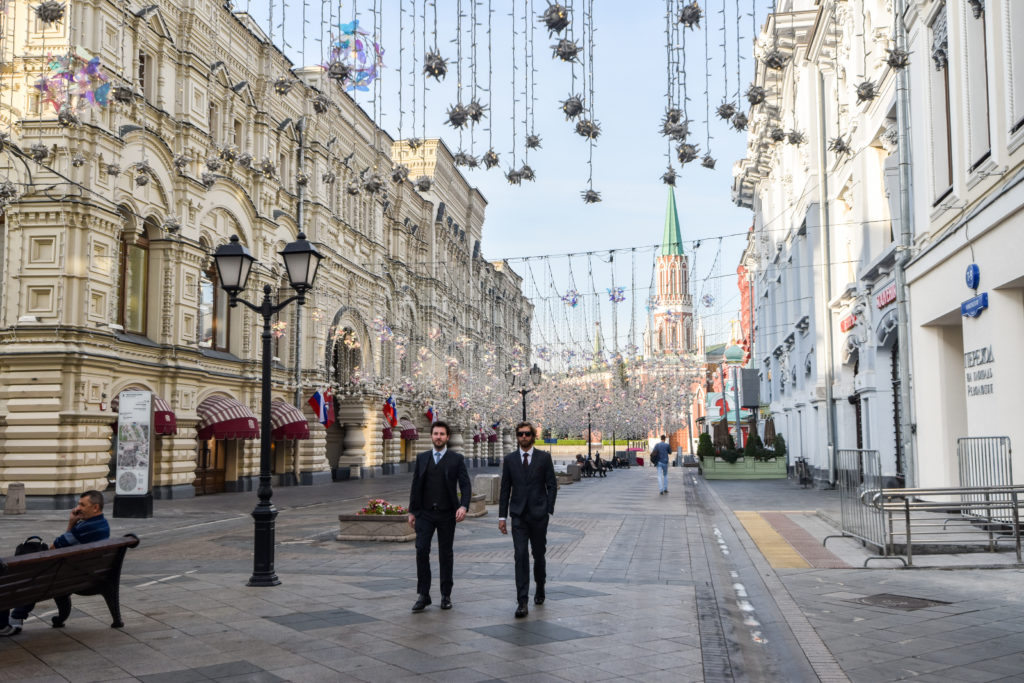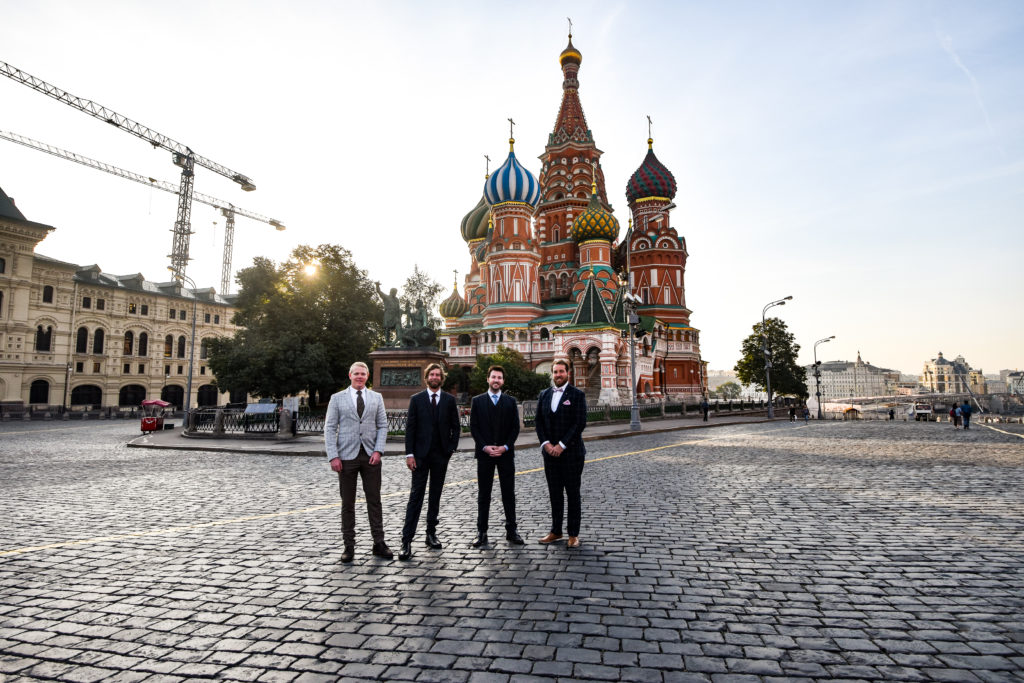 Comments
comments