A Scottish gentleman I had met at the Rizhskaya Railway Museum in Moscow had told me about a hidden train graveyard inside the grounds of an operational train depot on the outskirts of Budapest. It was a cold and icy day and there weren't many visitors around, and I had noticed him holding the English guidebook that was for sale. We struck up a conversation and he told me he travelled to train graveyards and museums all around the world. He advised me to research the Red Star Train Graveyard in Budapest which I did later. I found a detailed map and instructions on a Hungarian website on how to get in and avoid danger, and added the location to my list of places to visit.
We jumped into a taxi in the centre of Budapest and I showed the driver the map I had taken a photo of using my phone. The train depot was located on the outskirts of Budapest and was still a working train facility where normal commuter trains were based. I read that numerous locomotives and carriages were sent there long ago and earmarked for restoration, but due to shortage of funds nothing ever eventuated. The building the trains were located in had also been abandoned by the rail authorities and the roof was decaying. The building was inside the barbed wire tipped walls of the train depot which meant that the locomotives were protected from vandalism but access was only available provided you could make it in undetected.
We made our way through the streets of Budapest and to the outskirts of town. I ensured we were heading in the right direction using the GPS on my iPhone which does not require internet access to work. We arrived at a quiet street that ran parallel to the wall of the facility. There was a bend in the road, and a path led into a vegetated area also roughly parallel to the wall. We paid our driver who remained there for some time as we walked down the path. He must have been curious as to why two foreigners wanted to be taken to such a location. It sure looked like the wrong neighbourhood, rubbish strewn about and graffiti covering every surface. I was with a young female companion and perhaps the driver feared she could be in danger.
The wall was about two metres high with a coil of barbed wire running along the top. I was following the map which indicated access was at the end of the track, but I had no idea if this was going to be over the fence or perhaps through a hole somewhere. I had read online that guard dogs patrolled the area which I doubted but did not share with my companion in order not to frighten her. We soon approached a track which ran out of the facility through an open gate. Relieved that we did not have to climb any fences we made our way in along the tracks. Almost immediately we noticed someone in civilian clothes crouched down about 50 metres inside the compound working on the track. "Shit!" I thought the adventure was going to be over before it had begun. I employed the "act confident as if you belong here" routine and continued our pace and direction. The chap didn't say a word to us as we made our way into some vegetation to the right of the tracks.
I then realised how huge the facility was and noticed the worker walking back toward some buildings. After walking through the open gate I knew that it was unlikely there would be roving guard dogs. The map indicated that there were some sights to see within a vegetated area just inside the compound so we headed in that direction where we soon discovered some old rusting carriages. I had read online that there were some carriages here that had been used to take Jews to Auschwitz but was uncertain which ones or if that was true at all.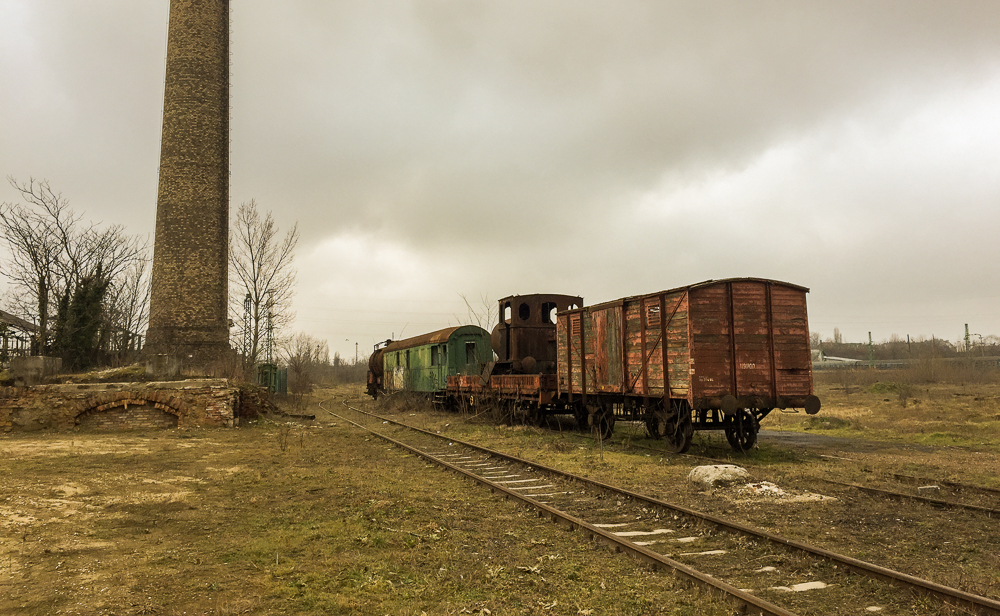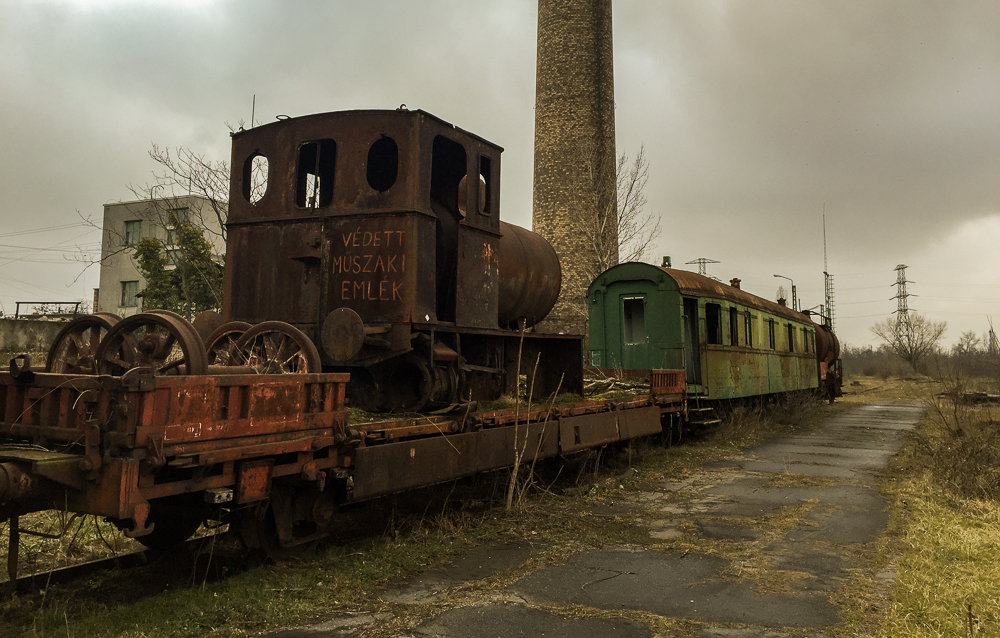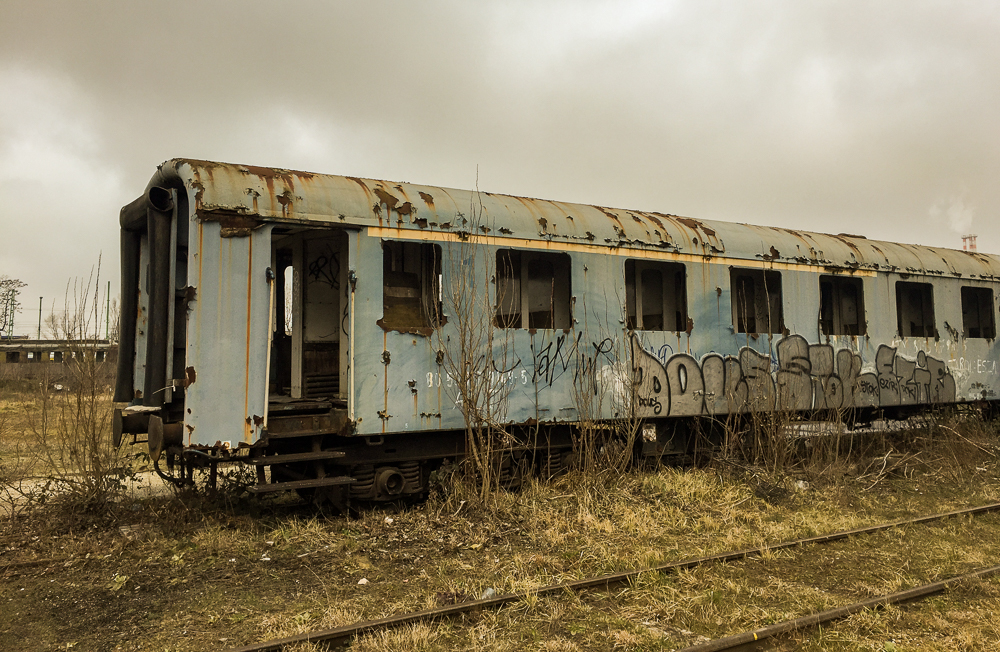 We continued further into the facility and and discovered some more rusting carriages on a section of disused track adjacent to a building which looked like a workshop. We walked past and saw some workman in an outdoor area standing around a truck but they didn't notice us. We then discovered the main area where the locomotives were most likely stored and had to pass an office type building in the open to get there. It was at this stage that we were definitely spotted by someone. We could now clearly see the operational train area with commuter trains lined up preparing for their shifts.
We approached a large decaying warehouse type building which adjoined similar non-decaying buildings which must have still been in use. At first it looked like all the doors to get in were locked and that we would have to crawl under a carriage that was halfway through one of the doors. Fortunately we found a large metal door that swung straight open when I pushed against it. Wow, an amazing scene lay before us and I came face to face with what I had seen in photos on the internet for years. A vast hall containing gigantic locomotives 3 times my height and once the pride of the railways, now they lay decaying and forgotten. There were at least a dozen steam locomotives and all sorts of passenger and cargo carriages throughout the place. The roof was in a poor state and shards of metal must blow off it every now and then. There was one area in the back corner that looked like it was a live electrical substation and was making an odd noise that we stayed away from.
All of a sudden we could hear a voice and, out of nowhere someone casually walked past us talking on a mobile phone. After that we felt a bit more confident and thought that it must be a common sight for intruders to come and the locomotive graveyard. However about 15 minutes later we heard a voice call out from the end of the building and saw a man in a dark blue outfit standing there staring at us. Not knowing a word of Hungarian I pointed toward a locomotive and replied back "We are just looking at the trains". He waved his arm at us as if to say that we were ok to continue. A few minutes later I could see him standing here again watching us, he eventually came over and said in English that this area was forbidden and that we had to leave. He knew no other words in English but was friendly and tried to explain why all the locomotives were in there. He escorted us outside and to a side gate and pointed us in the direction of a train platform where we could catch a train back into the city.
We managed to get some good footage and take some amazing photos, I wonder how much longer the locomotives will be here for until the place is demolished.
Click here if you would also like to see the video I made during my time in the train graveyard.
Feel free to leave a comment below if you have anything to say.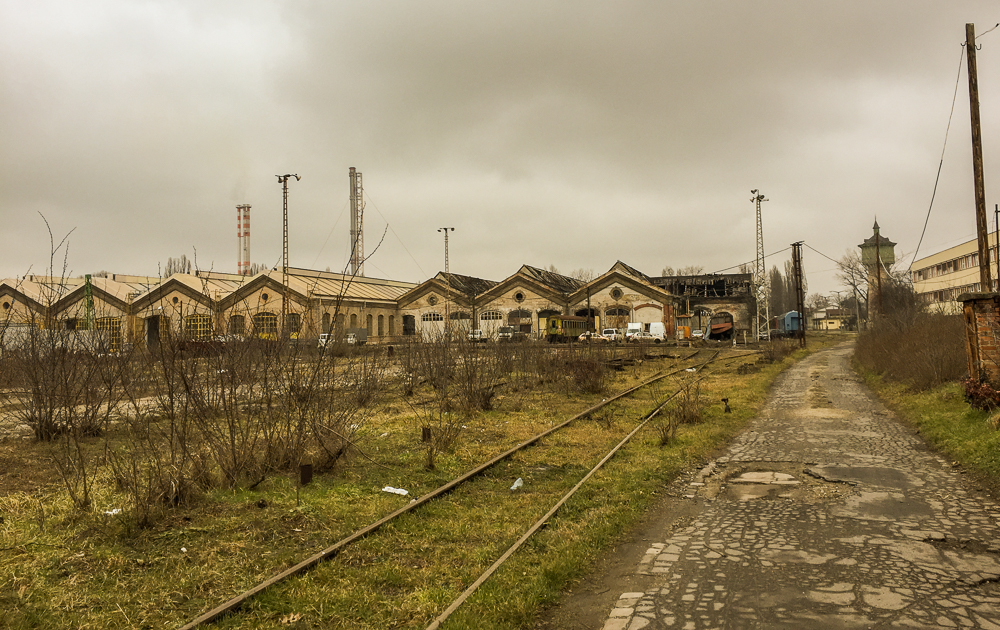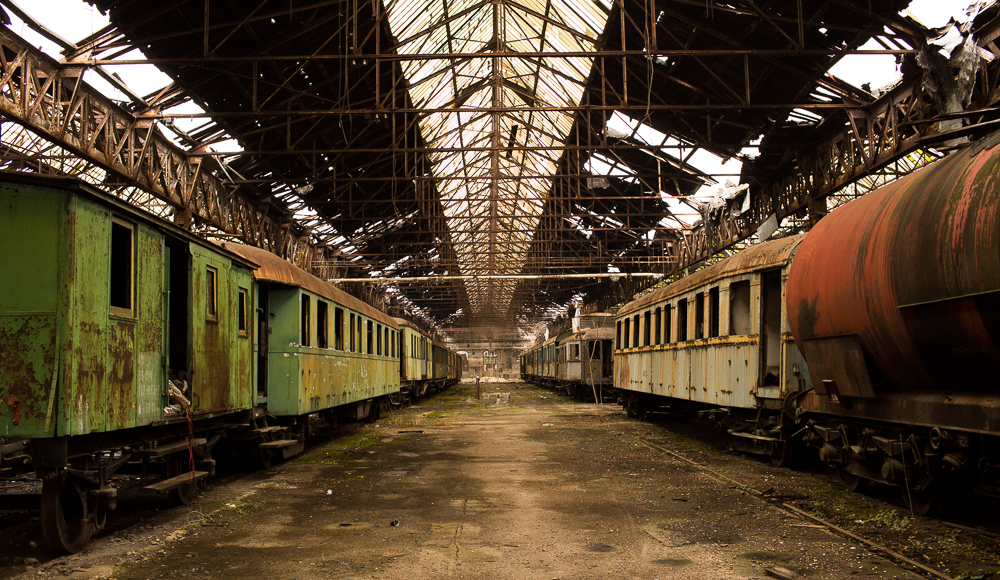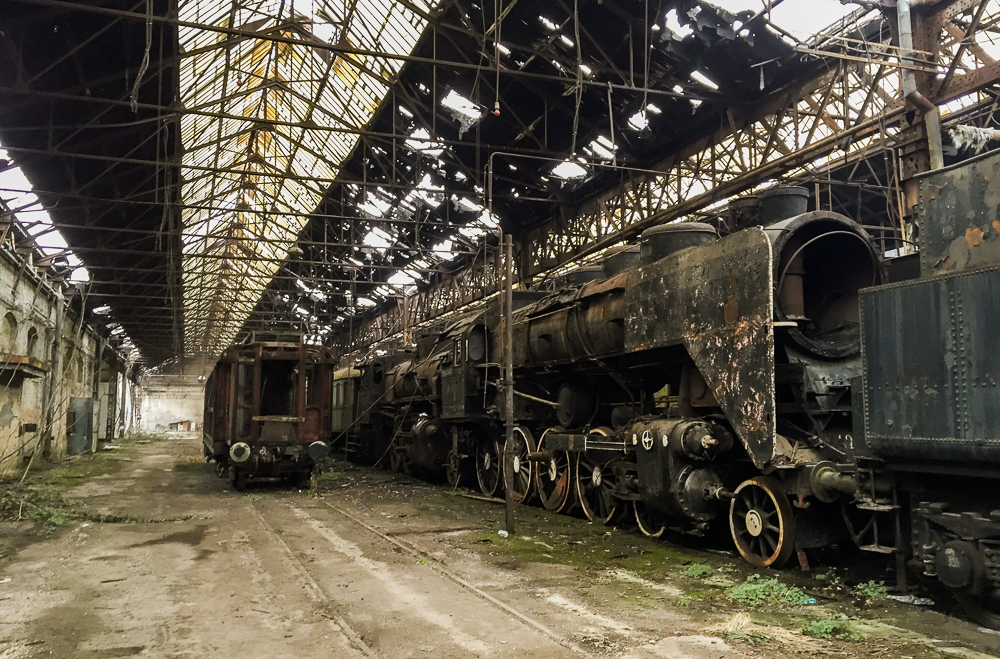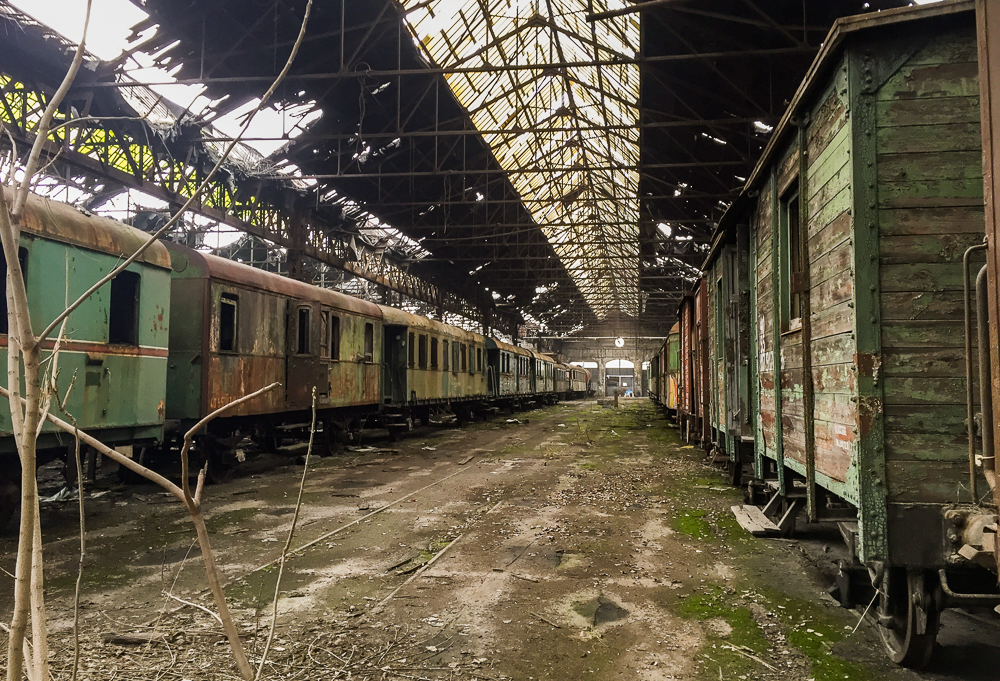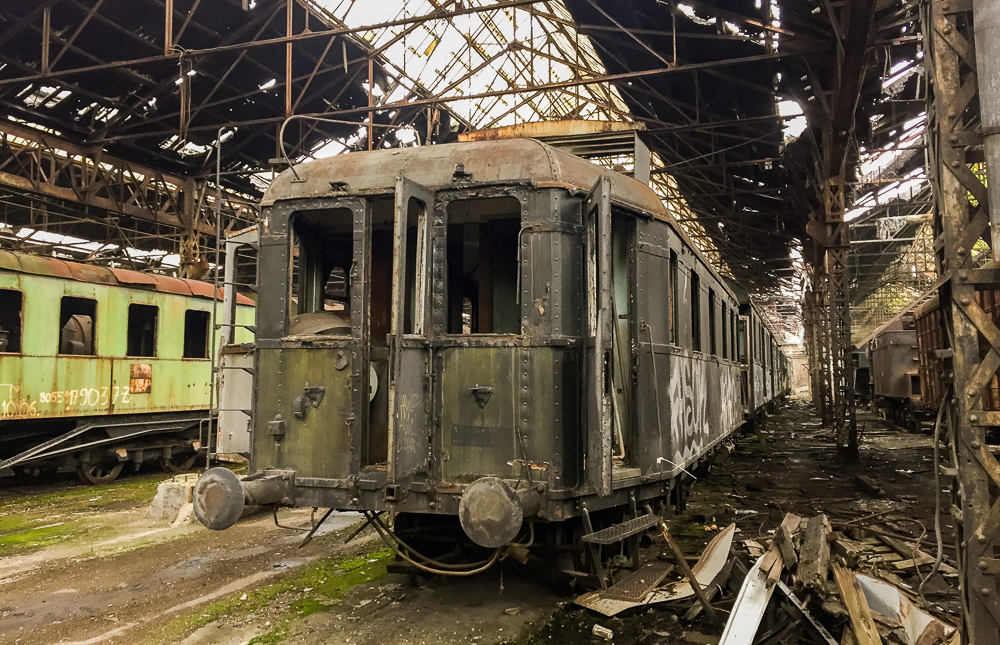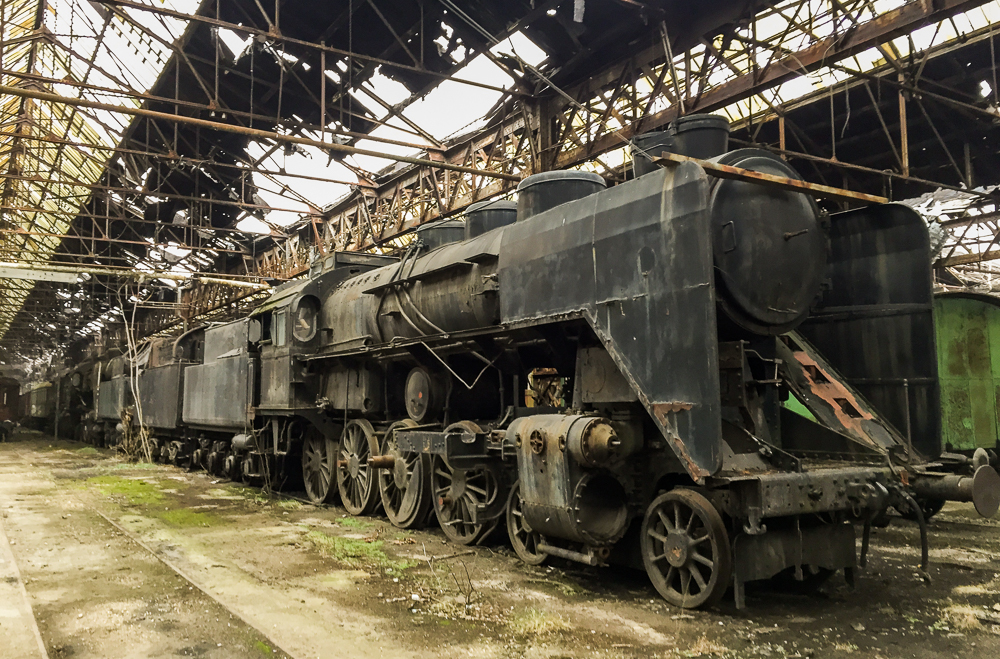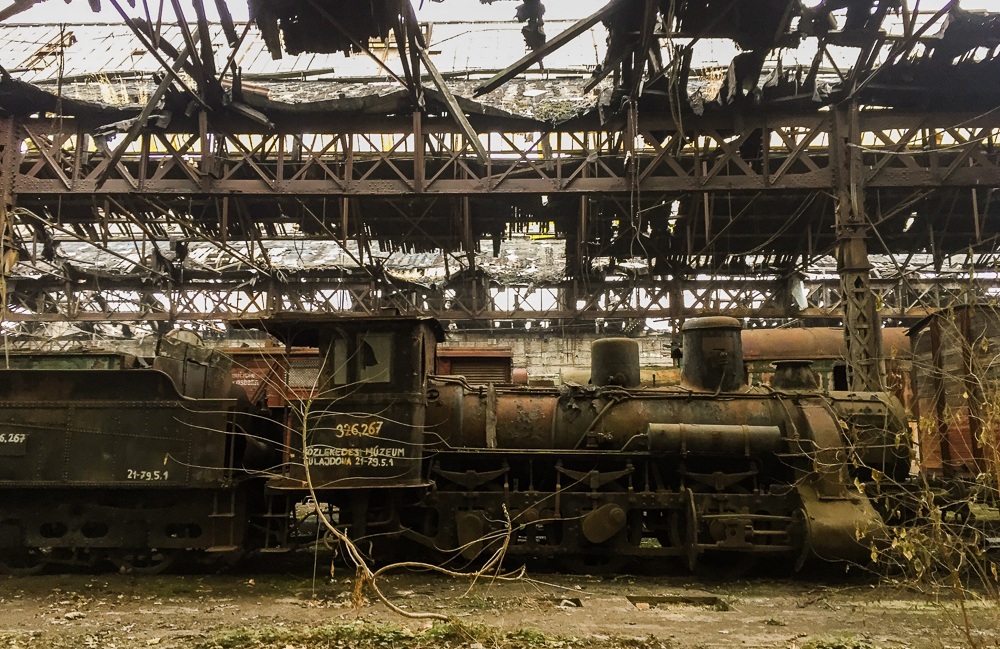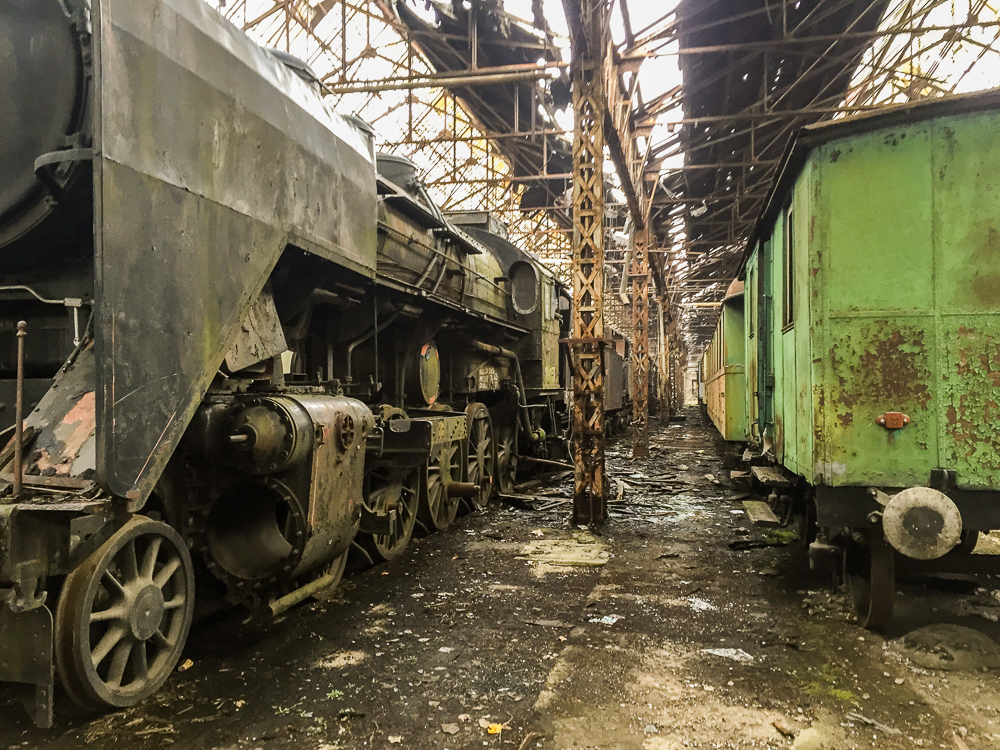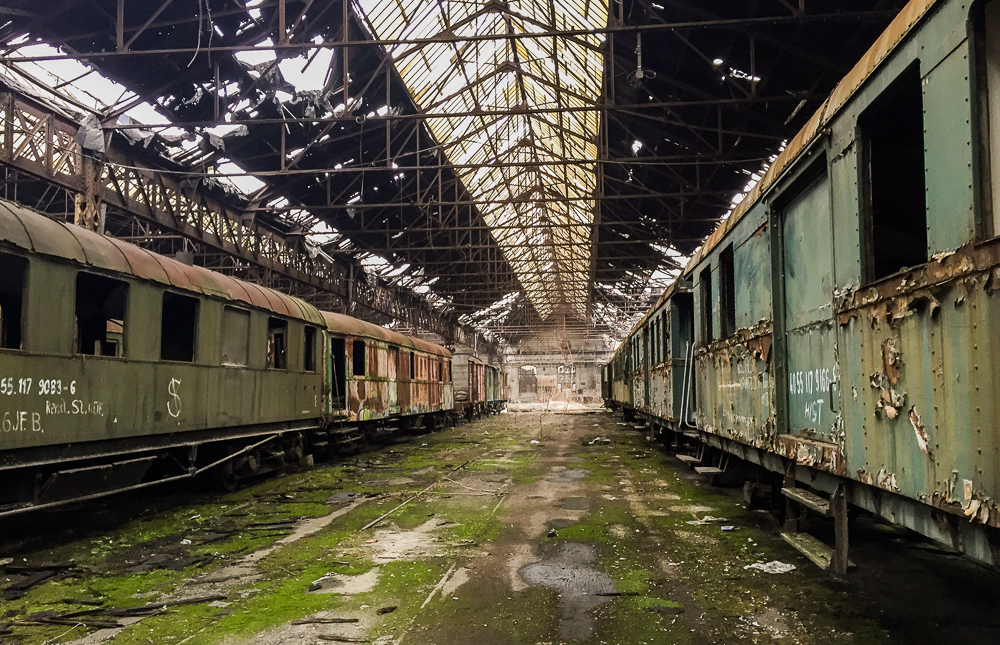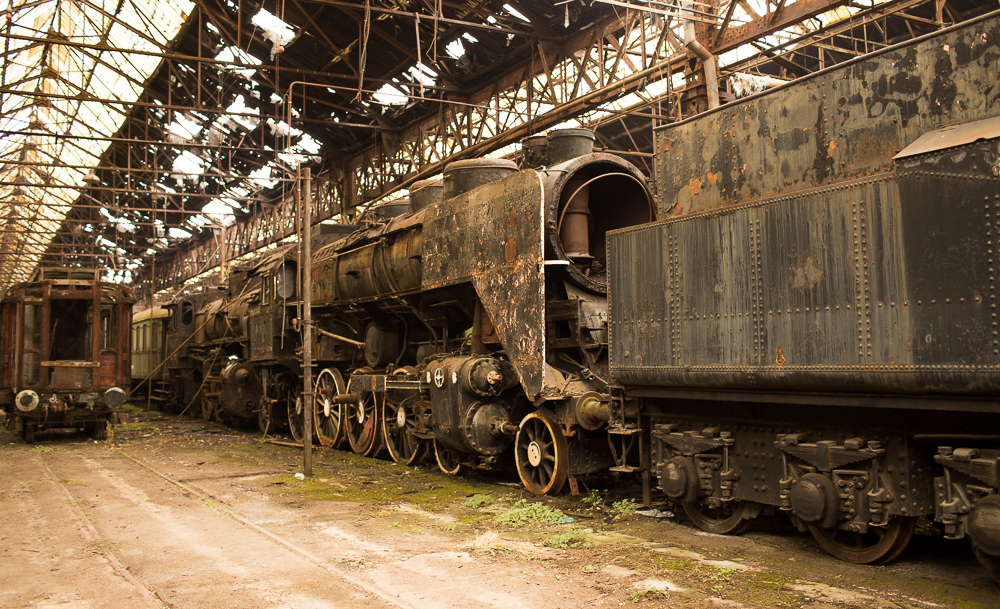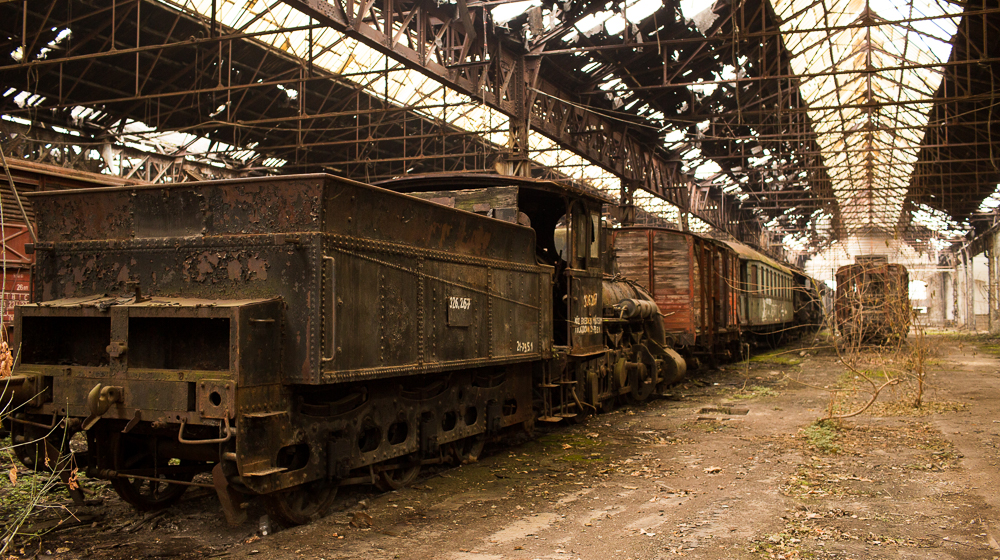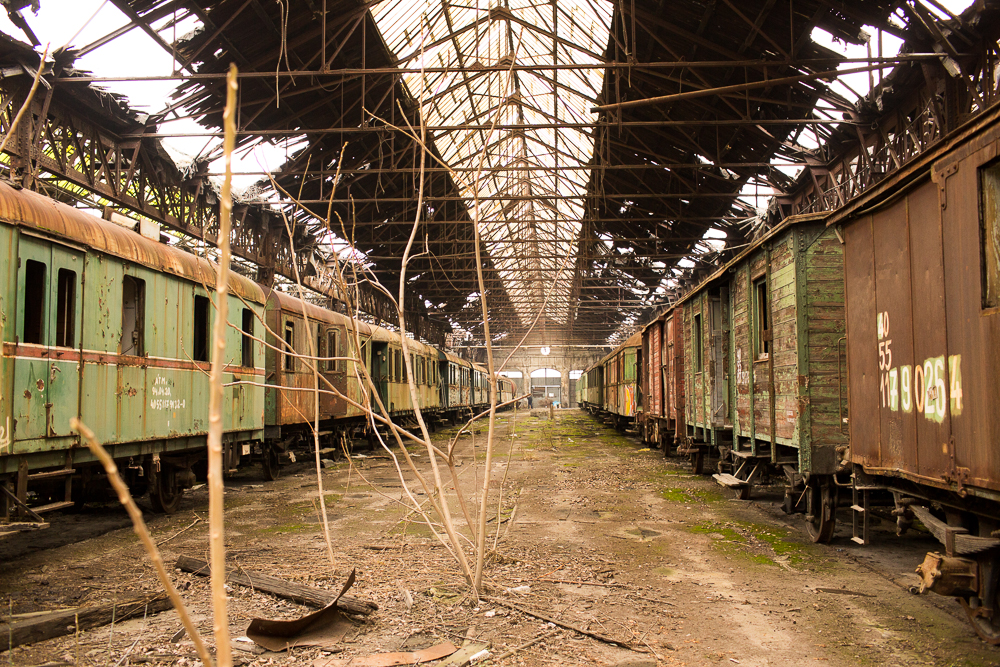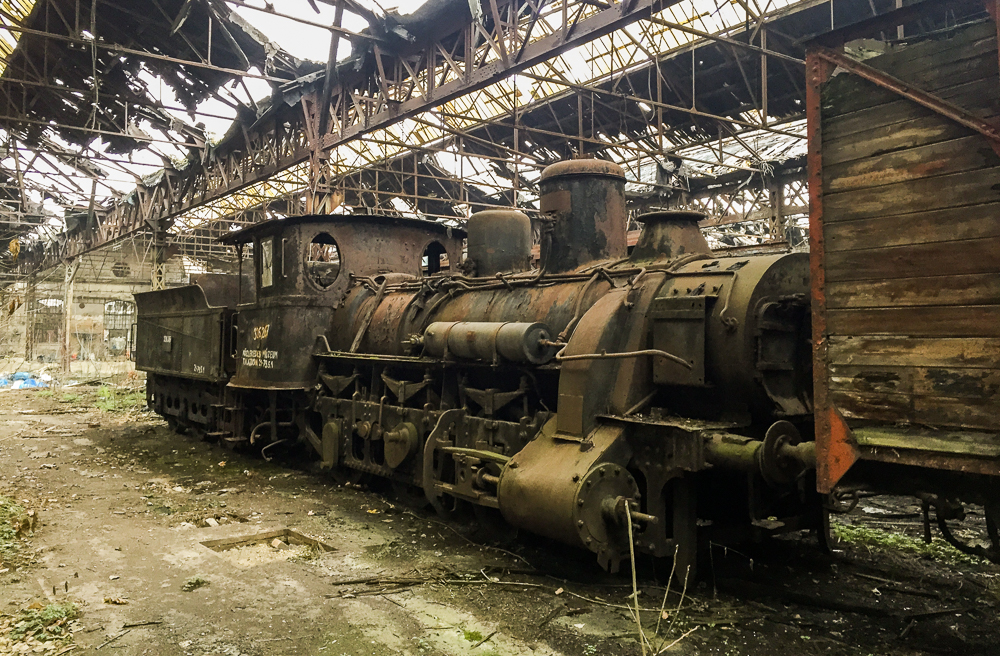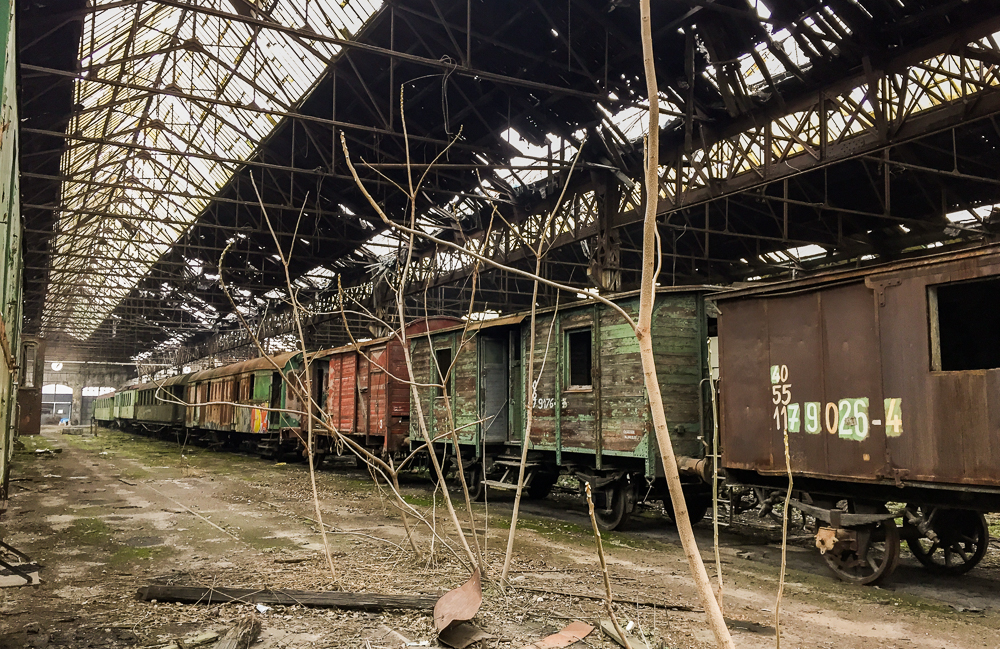 Comments
comments