After a blurry night in Cancun Tiny and I jumped aboard a small plane bound for Havana. It was easily one of the smallest passenger planes I had ever flown on. Although we were already hung over from the night before, Tiny started ordering beers and was soon fairly hammered again. A hasty announcement came from the pilot and the seatbelt light flickered on. All of a sudden the plane started getting blown around like a plastic bag in a car with all its windows open. I never used to be a bad flyer but for some reason had only recently started to get freaked out by turbulence. I was used to abrupt up and down bumps but had never experienced being blown side to side like this. Tiny was in a world of his own and was letting out frequent cheers and howls as we experienced the heavier jolts. We finally landed in Havana and met what looked like the aftermath of some serious rain and wind.
We collected our luggage and made our way to a pretty dated Customs area and waited our turn for our passports to be stamped. I was a little nervous about having a Cuban stamp in my passport as I knew we would be returning to America later on in the trip. I had heard some stories about Americans being banned from Cuba and American immigration causing problems for non-Americans if you had been in Cuba. It was probably all bullshit because I ended up running into heaps of Americans there. I stood in front of a young Customs officer, beads of sweat gliding down his face and pooling around his hairline moustache. He smiled at me and stamped my visa which was a piece of paper not attached to the passport, leaving no permanent mark of my trip to Cuba.
We made our way out to the arrivals hall and expected to immediately see a driver holding a sign as we had at other times. Tiny left his bag with me and went to find a bar, returning about 15 minutes later with can of beer in hand. As no-one had turned up to collect us we decided to catch a taxi to our hotel instead and walked outside and jumped into a cab. It was the usual airport scene in that you couldn't really tell what a city was going to be like by anything near the airport. As we made our way into town Tiny noticed two young ladies hitchhiking by the side of the road and ordered the driver to pull over. He slowed down until I told him to keep going. I had enough problems dealing with a drunk Tiny let alone two Cuban senoritas. We eventually arrived at the Hotel Nacional de Cuba, and it was definitely the most grand building we had seen so far. It turned out it had quite a bit of history and had been the scene of a bloody siege during the 1933 coup. The hotel doorman came to my side of the taxi to open the door for us. The door was only half open when Tiny flung his empty beer can right over my lap, it flew past the doorman and landed in a bush next to the entrance of the hotel. The doorman had a shocked look on his face and Tiny jumped out of the taxi like nothing had happened.
We checked in to our shared room and I lost sight of Tiny pretty much straight away. I arranged to meet up with the Kiwi couple so we could go and explore and find something to eat. We wandered the streets around the hotel for a while but it was already dark by then so we couldn't see much except for a Mercedes dealership which didn't fit in with the surrounding crumbling Spanish architecture. We found a restaurant and drank and ate long into the night sharing stories and speaking about past times and memories. Surprisingly the food and beer weren't cheap. I eventually made my way back to the hotel and was surprised to find that Tiny hadn't returned yet even though it was past midnight. I went to sleep and was awoken by loud knocking a short time later. Two hotel security guards were standing either side of Tiny who stumbled into the room. I tried apologising to them but I don't think they cared too much. I had no idea where he had been and in the morning neither did he. Over the three nights we were there I only saw him two more times, one of those times being when we left for the airport.
I woke up and decided to go out, leaving Tiny to sleep until the afternoon as was his usual style. I jumped into a taxi out the front of the hotel which seemed to be one of the only Mercedes that I had seen in Havana except for the ones in the dealership on the first night. The driver spoke no English and I signalled him to stop when we were driving through an area that looked interesting. I never looked like the typical tourist but somehow was constantly being called out to in English and approached on the street and offered cheap Cuban cigars. However I employed my usual routine and learnt how to say "I don't speak English" in the local tongue which always confused people when they thought they'd spotted a gullible western tourist. In every case they appeared confused and walked off straight away. The population was a mix of your average looking Latino types with a significant amount of black Africans which I had not expected. I read later that more than a million African slaves had been brought to Cuba to work on sugar cane plantations from the 16th century.
I wandered around the city and browsed various markets and shops, enjoying a beer in some interesting places. In a bar in the Old Quarter I bumped into a group of Israelis who claimed to have just finished their conscription in the Israeli Army. We sipped on mojitas, traded stories and spoke of current events. The conversation flowed as a band played in the background. Two of them seemed to dislike each other and an argument soon broke out. I saw this as a chance to leave and did the famous "I'm going to the bathroom but I'll be right back" routine. Havana was unlike most other cities I had been to in Central America, there being no modern internet cafes, McDonalds stores or Coca-Cola billboards. This was obviously a result of communism and for the most part a good thing. I later met up with the Kiwi couple again who claimed to have befriended a local Cuban who was going to help them buy some high-end cigars for a cheap price. He had met them at a restaurant and shown them around for a while and gave them the "I know someone who works at the factory" story. They had already handed him over about $120 USD and were going to meet him the next day. It sounded fishy straight away and sure enough the guy didn't show up and they'd been scammed.
The streets were filled with old cars and decaying once-grand buildings, and it was truly like stepping back in time. By pure chance I even stumbled upon an old locomotive graveyard. It was fenced off and cost $1 to get in then you could walk around freely. Havana is an awesome place for wandering around and taking photos but in general it doesn't really cater for tourists (which is sometimes a good thing). However this means that most things tourists want to do end up being quite expensive. Apparently Cuba also has a relatively low crime rate due to strict prison sentences. The next day I found Tiny lying by the pool on a deck chair snoring, which had most likely created the 15 metre exclusion zone observed by all the other guests around him. I woke him up and he told me that he had gotten into a fight the night before outside a bar after a dispute with someone over an argument about America. Tiny told me how before the short relationship between the two had turned sour the guy had been criticising Fidel Castro and that he'd said most people weren't happy with the government there.
We left for the airport a few hours later, but before going to the airport I asked the cabbie if we could drive past the Russian embassy. Russia had a massive presence in Cuba during the cold war and had a lot of troops stationed there to piss America off. I had heard that the embassy building looked pretty epic, and it did. I also ended up buying some Cuban cigars at the airport which I still haven't smoked.
Feel free to leave a comment below if you have anything to say.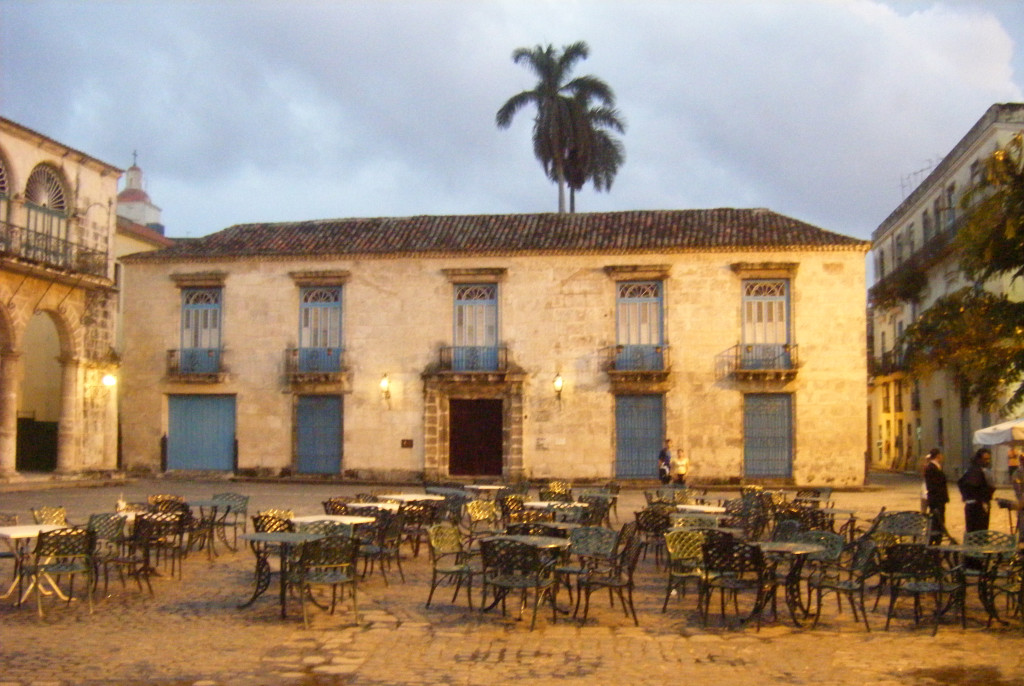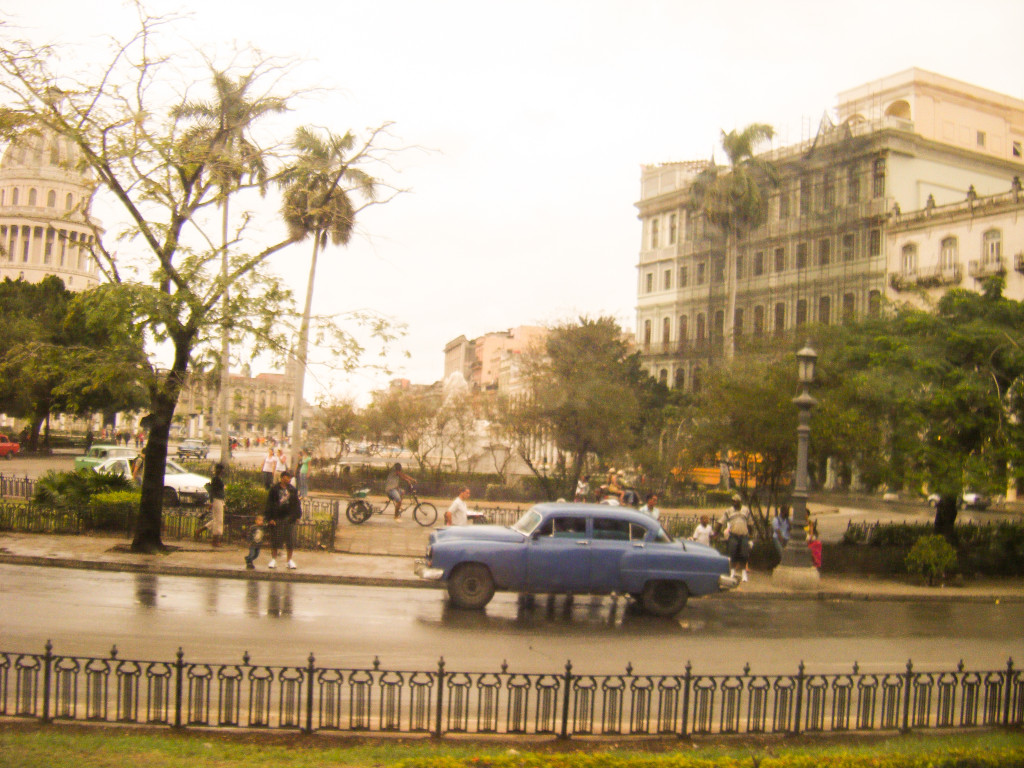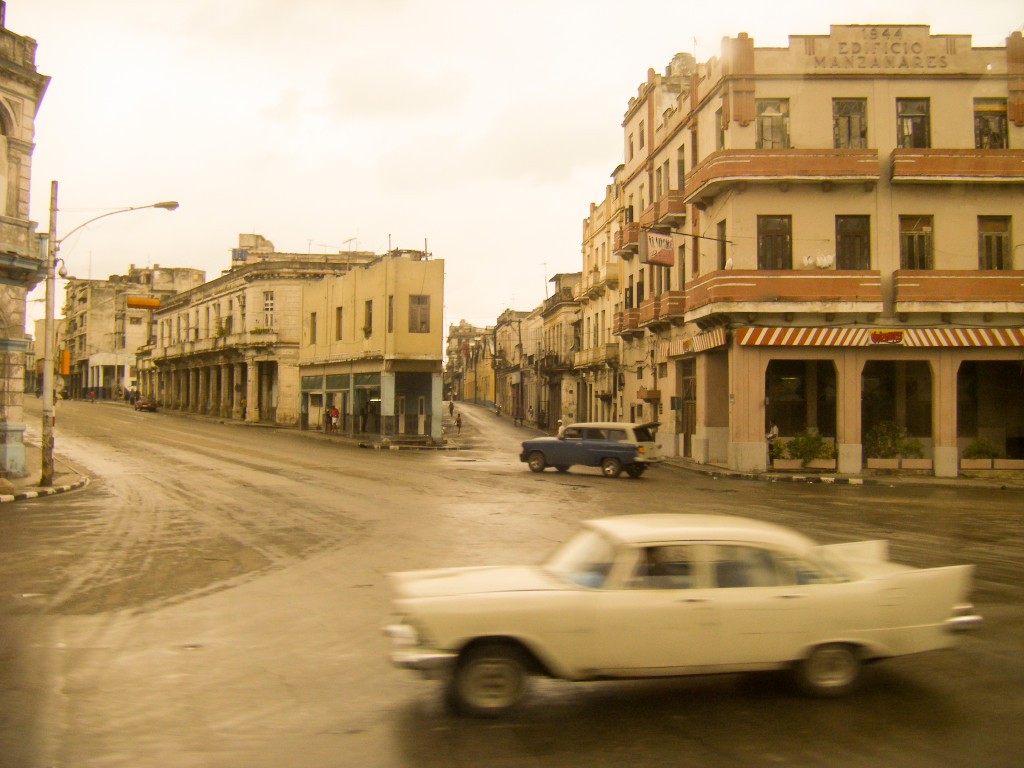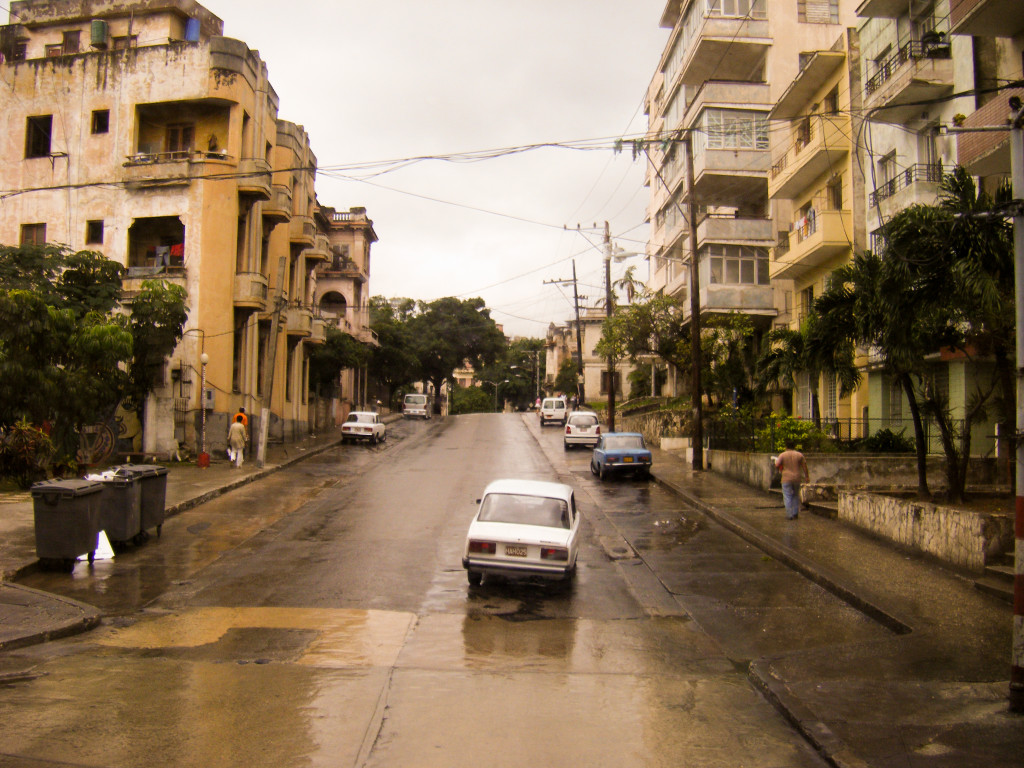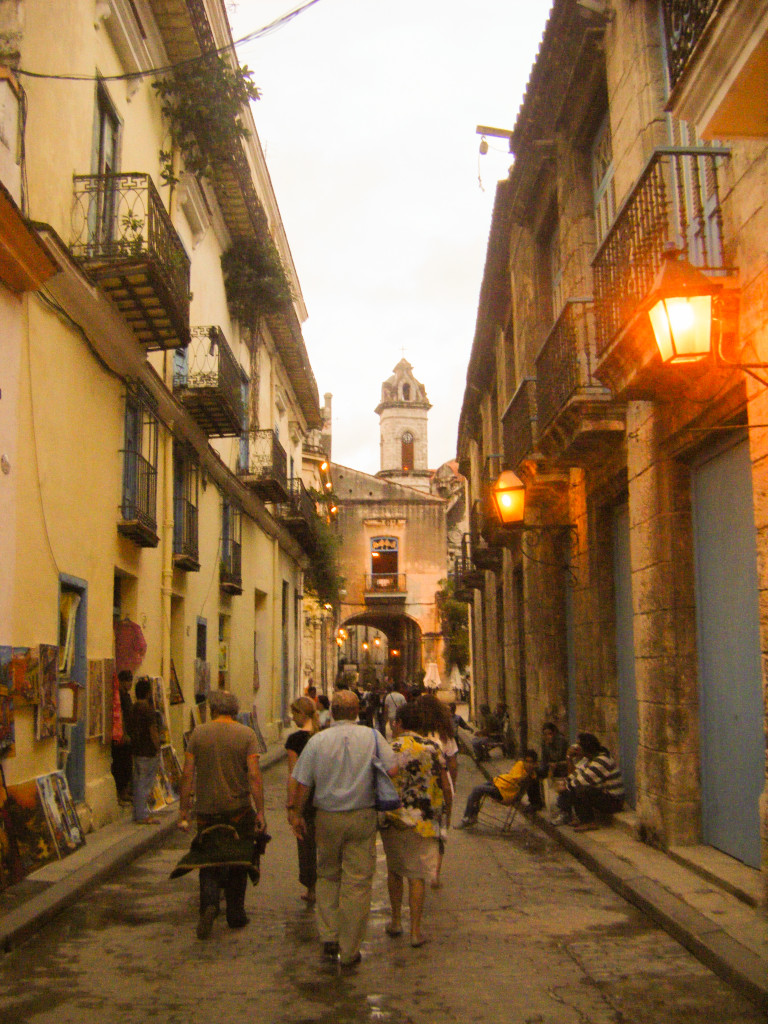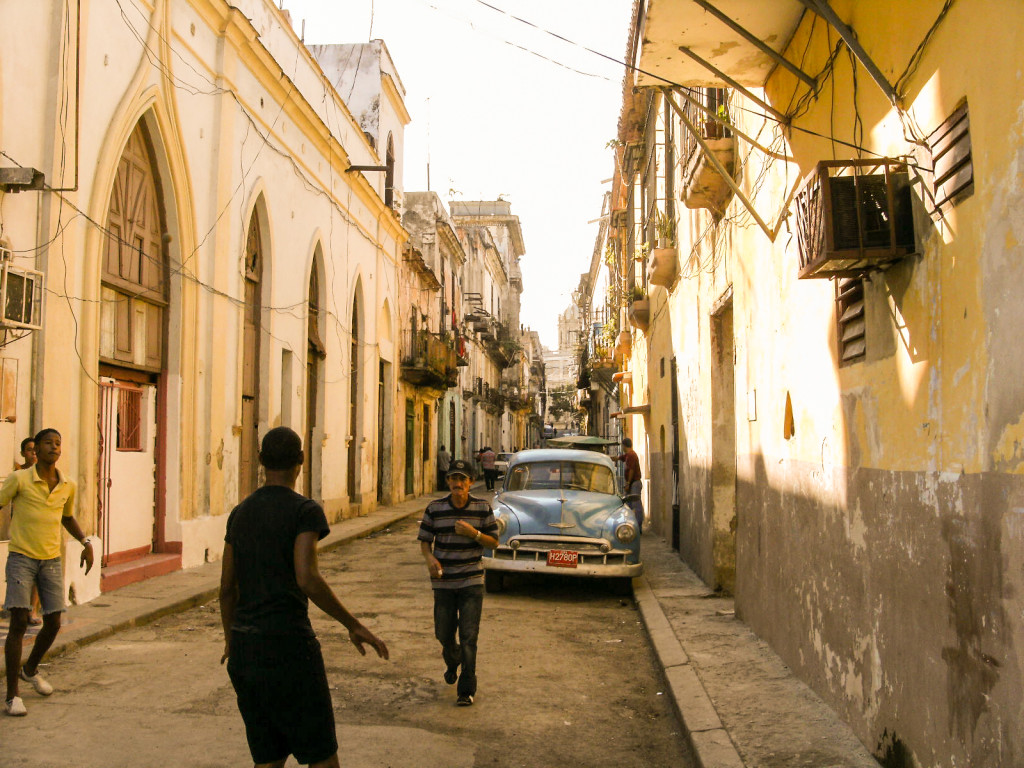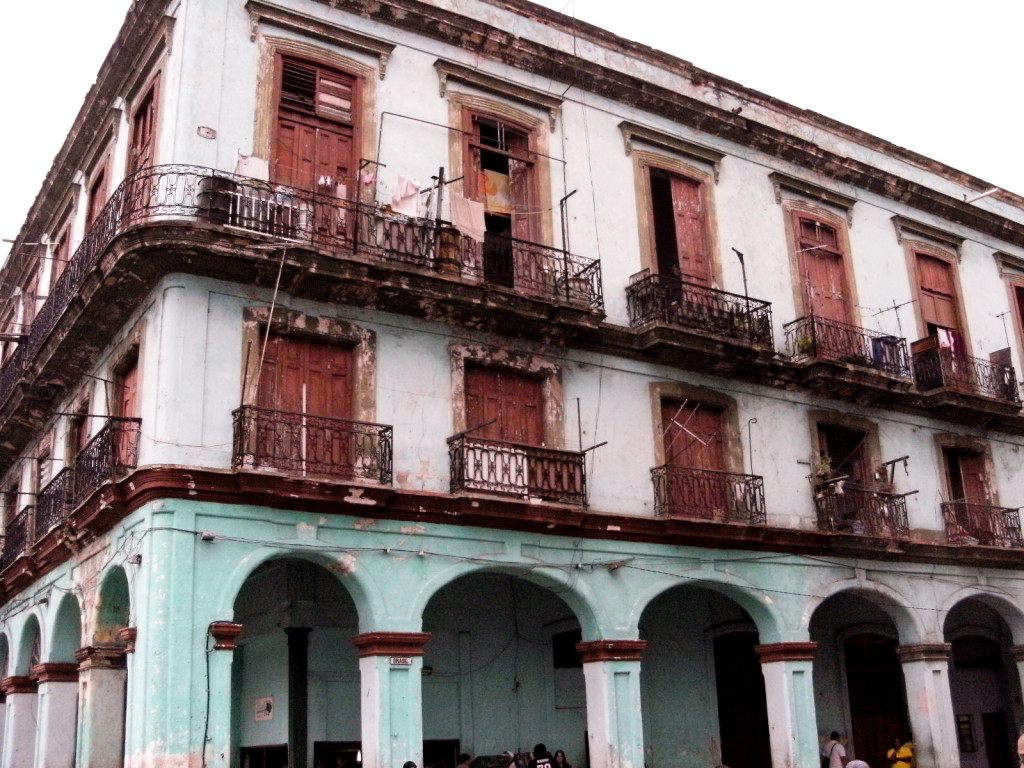 Comments
comments