After our epic Trans-Siberian adventure we flew from Moscow to spend 2 days in Baku, Azerbaijan. I had always wanted to visit, I don't know why, it just sounded like an unusual place to go. Over the years I had looked at a few Google street view photos and became more intrigued. Well let me tell you ladies and gentlemen, we were about to be impressed. We planned to spend 2 days in Baku and then catch the overnight train to Tbilisi for another 2 days before heading home.
Not knowing much about Azerbaijan and admittedly, due to its location in the world I had thought of it as a third world country. Therefore I was slightly nervous about flying with Azerbaijan Airlines. I had no reason to be nervous. At Domodedovo Airport we boarded a fairly new Boeing and received hospitality and service that is becoming rare on Western airlines. Each economy class seat had in-flight entertainment screens and received a meal for the almost three hour flight. We landed at Baku Heydar Aliyev International Airport to find a modern and clean terminal which even had self-service visa application computers.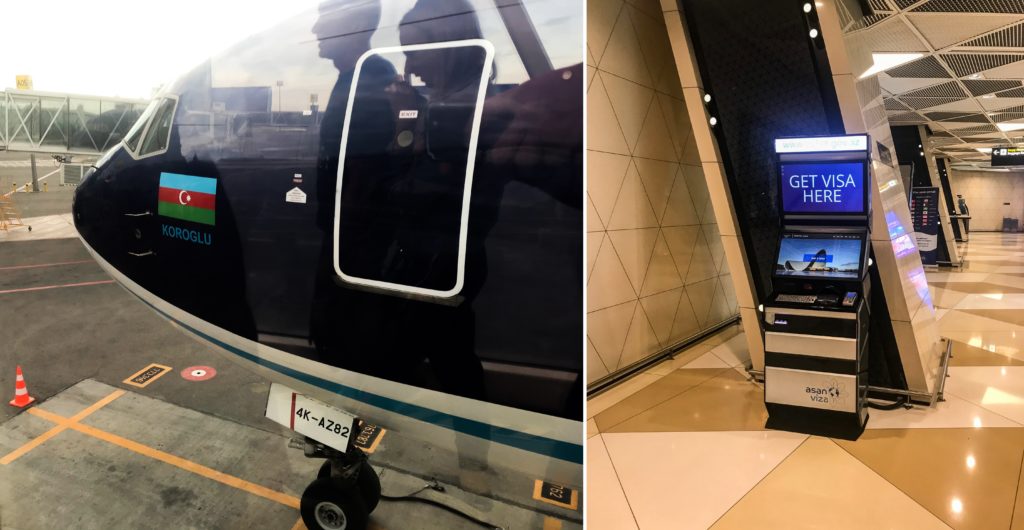 Accepting the offer of a private taxi to our hotel, a father and son duo pointed out various landmarks as we made our way through Baku afternoon traffic. The roads were well maintained, the streets clean and the buildings grand. We had chosen to stay right in the heart of Baku Old City at 'Old Castle Boutique Hotel'. We were smack-bang in the middle of all the action. Markets, restaurants and the amazing architecture and history of Baku. Checking in, we dropped our bags and wasted no time exploring.
The Old City is truly remarkable, the architecture and atmosphere creates a very unique vibe. Old Soviet cars parked next to Mercedes G-Wagons, Old men in traditional dress sipping tea next to tables of young females drinking wine. Strolling along the dimly lit streets we browsed market stalls offering traditional carpets and trinkets from Azerbaijan's Soviet days. Eventually settling at 'New Karavanseray' for an Azerbaijani feast, we dined outdoors directly across from a very old Mosque. It seemed surreal sampling local Azerbaijani beers as we listened to the Muslim call for prayer.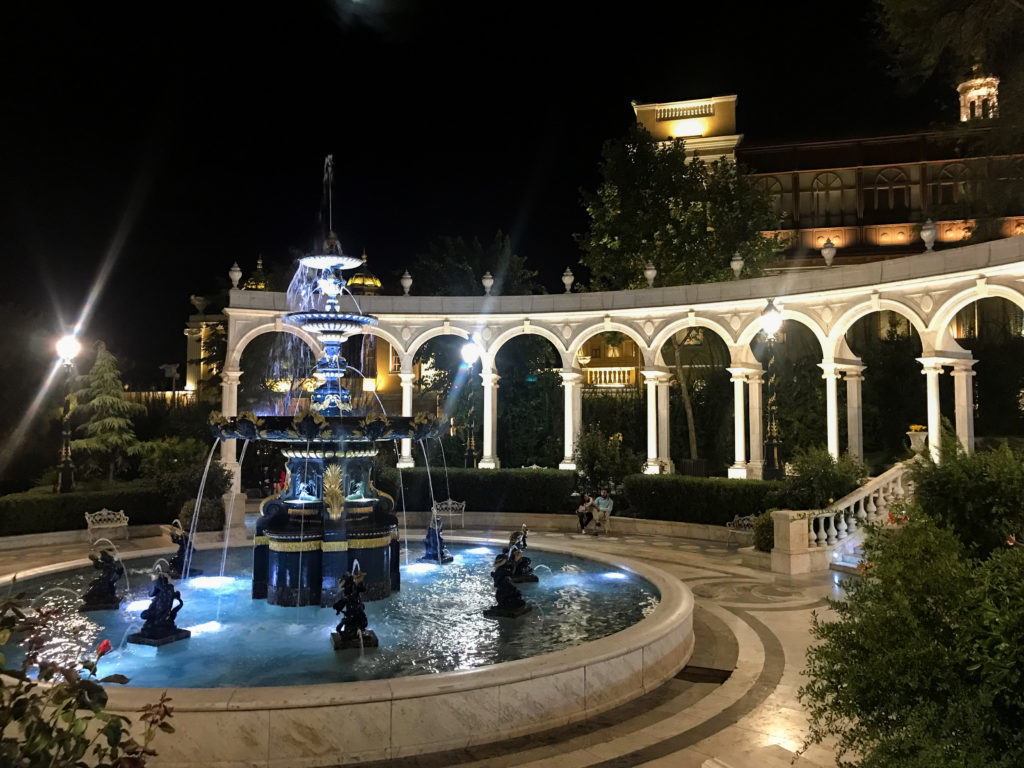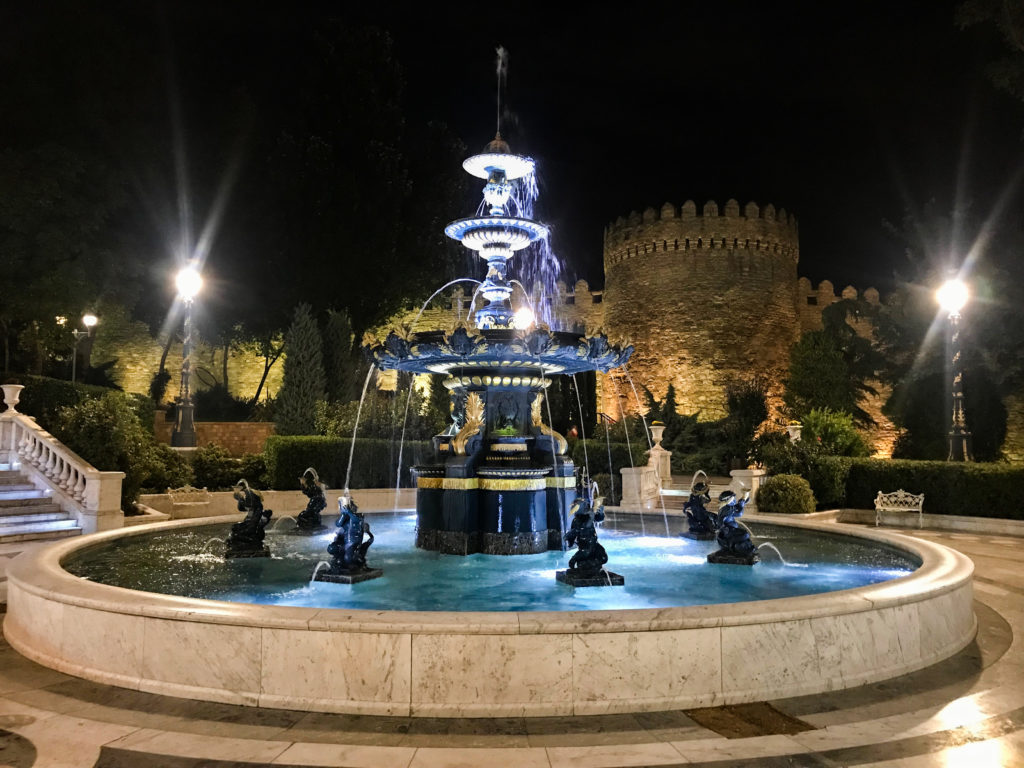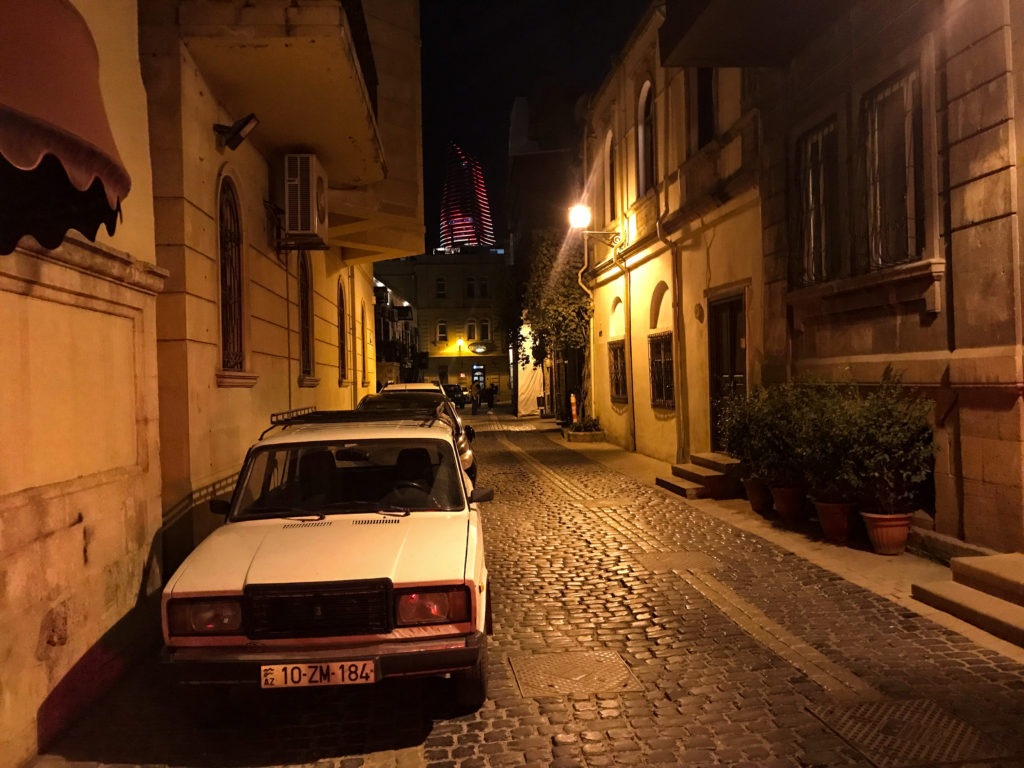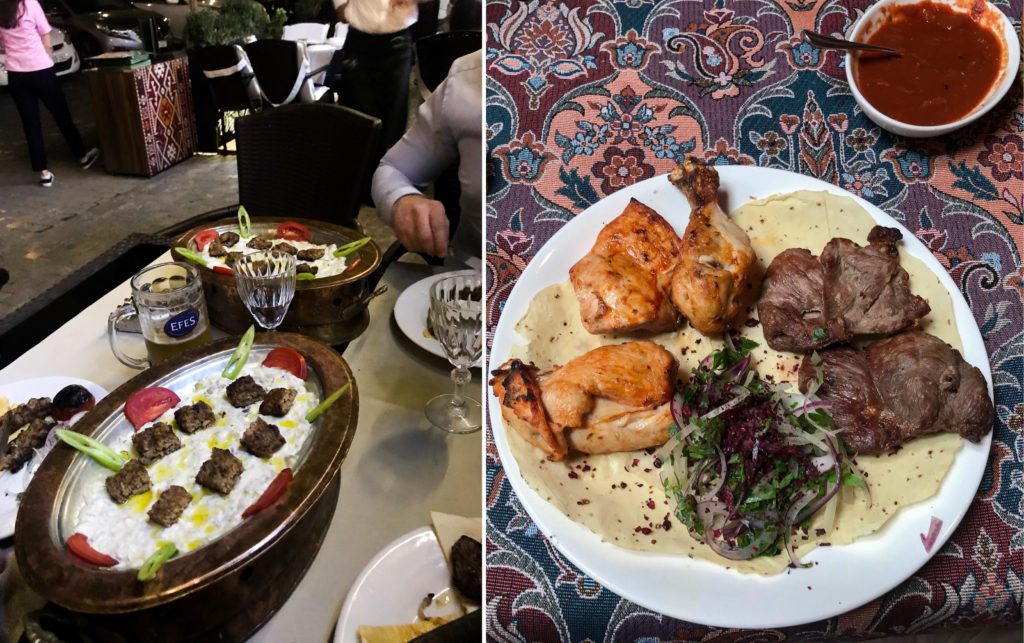 The next morning we were treated to an interesting breakfast that was included with our room rate of £102 a night. Strolling through the quiet streets we soon found ourselves ascending the winding stairs of a 12th-century monument known as Maiden Tower. Consisting of several floors, many containing artefacts with descriptions in English, we soon arrived at the rooftop. Here, a spectacular 360 degree view of the Old City and greater Baku can be seen. In addition, the tower is a great vantage point for views of Baku Bay and the Caspian Sea  This is a must do when in Baku.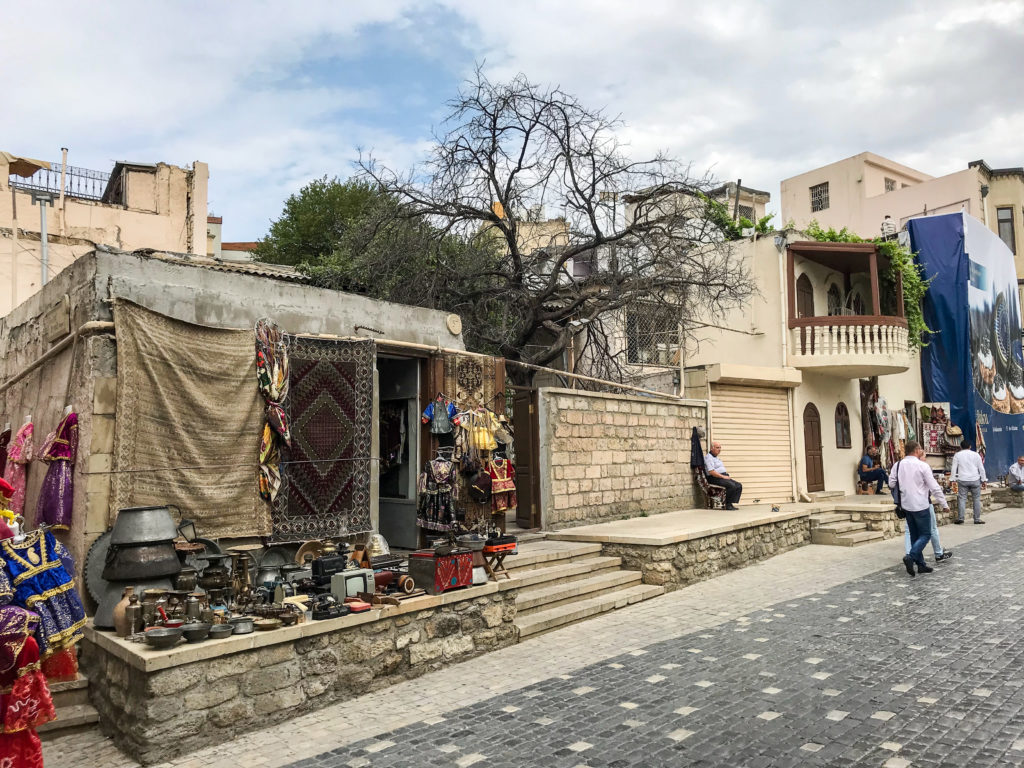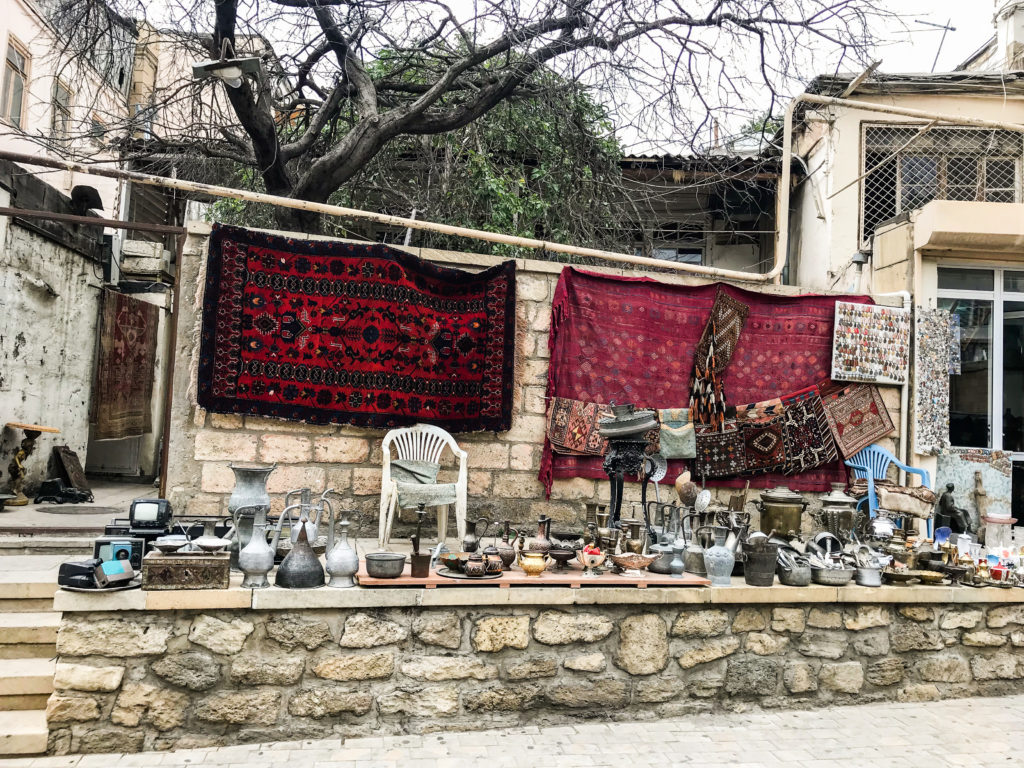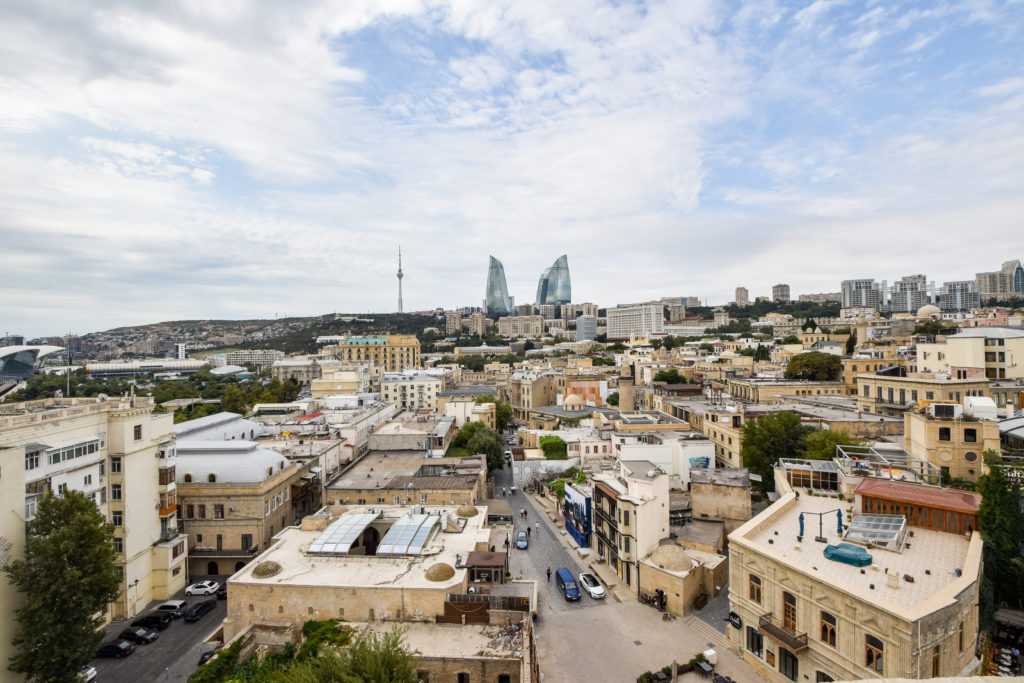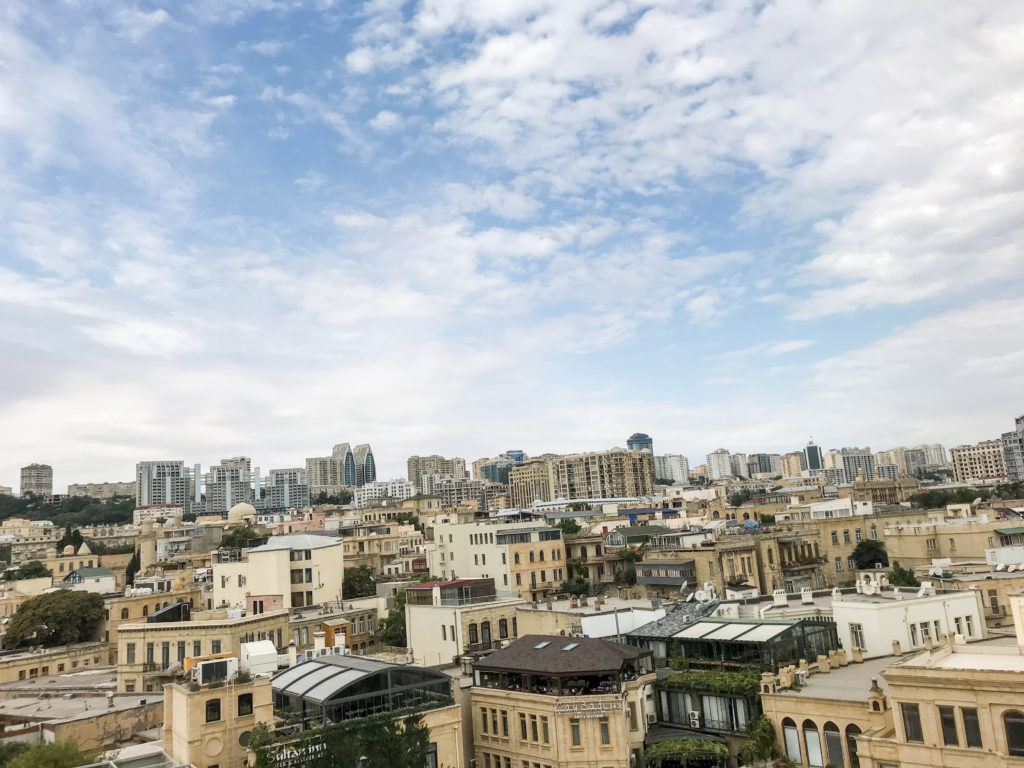 Our next destination was the 15th-century 'Palace of the Shirvanshahs'. A small entry fee allowed us to explore the various buildings and passageways of this amazing UNESCO World Heritage complex. Shirvan, a land now in modern day Azerbaijan was ruled by the Shirvanshah that reigned from 861 until 1538.  This made them the longest reigning dynasty in the Islamic world. Our photo was taken wearing traditional dress in a lavishly decorated gift shop inside the palace. The palace complex was also heavily damaged during the Russo-Persian wars of 1722-1723 but after much restoration is now in amazing condition.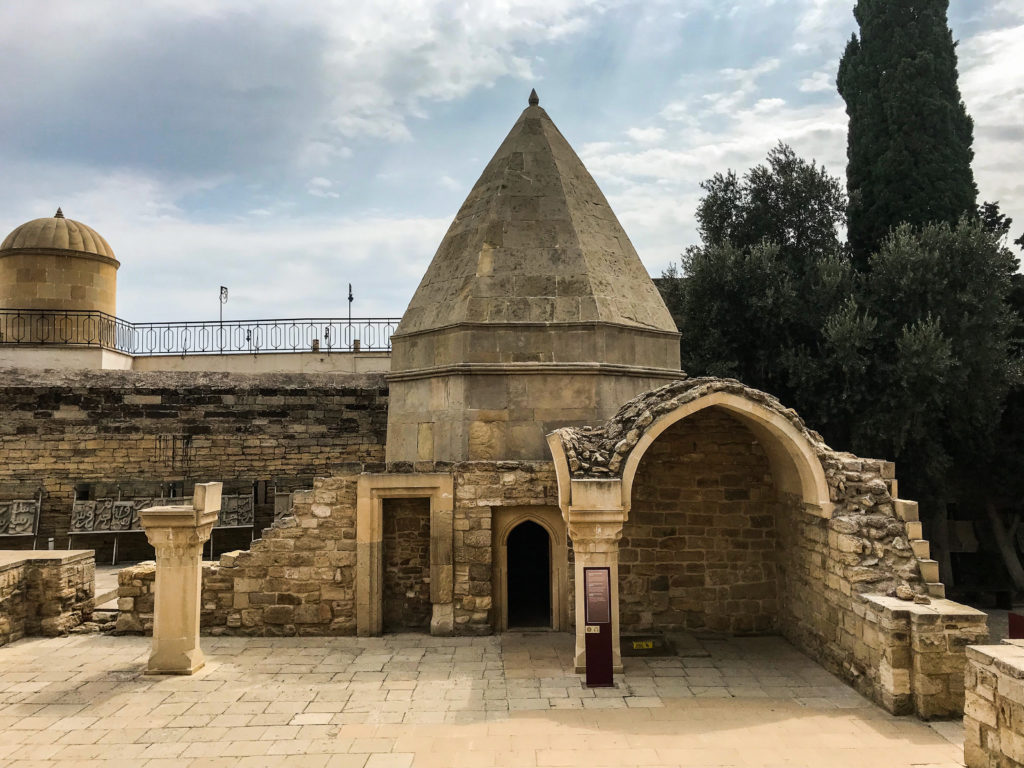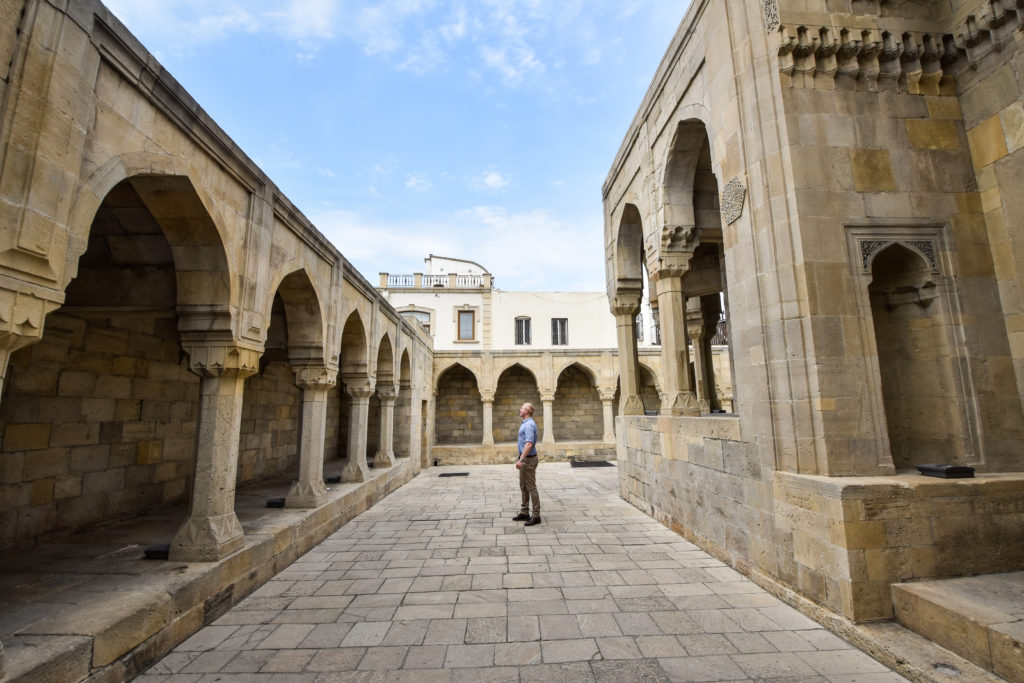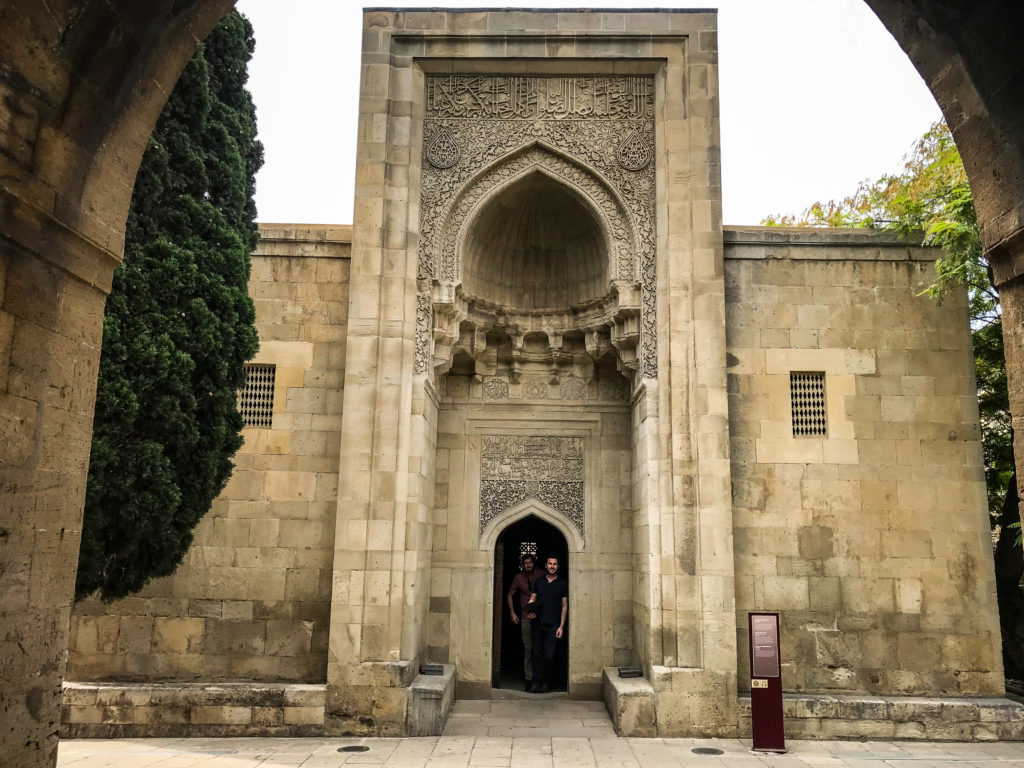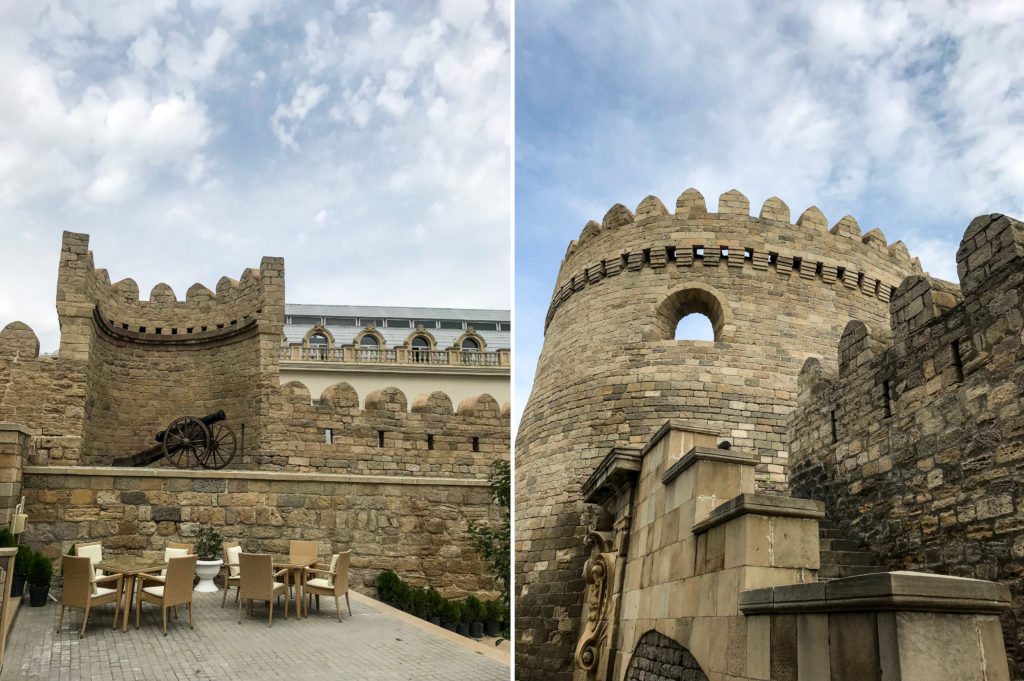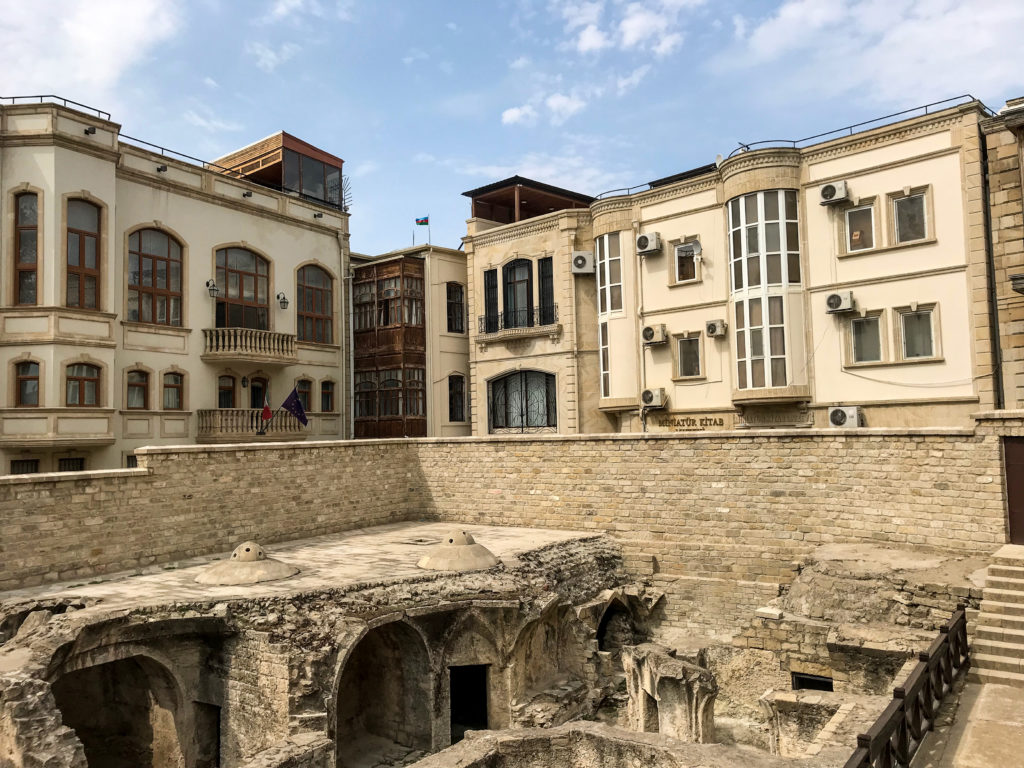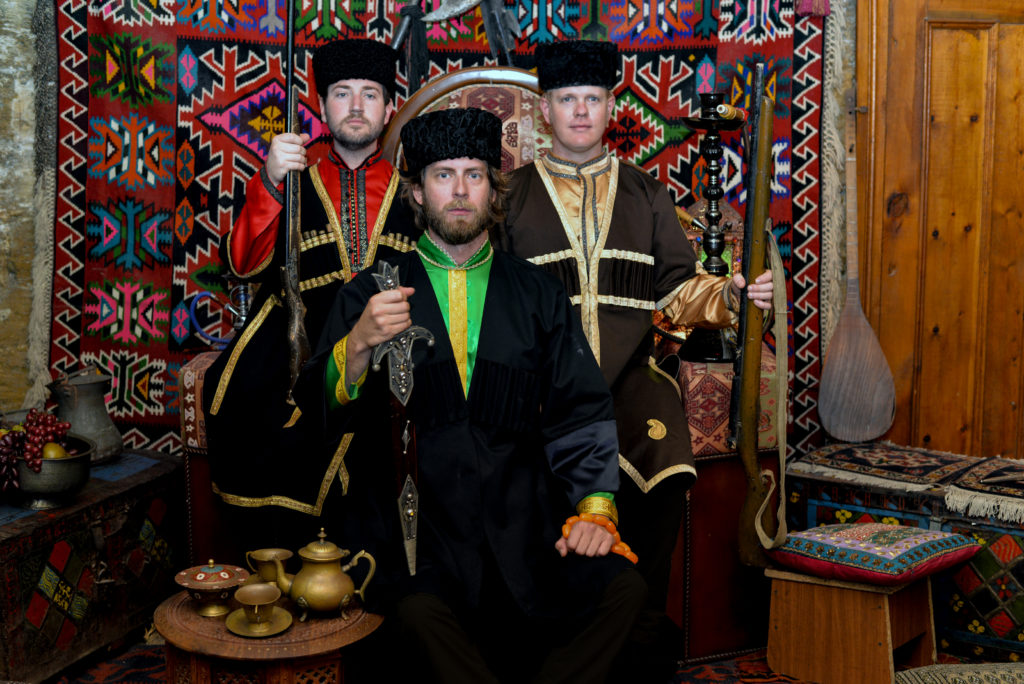 In some cities that you visit, attractions must be researched. Here in Baku, the city is an attraction itself. Strolling down the narrow laneways and cobble-stoned streets of the Old City, you'd be forgiven for thinking you were in Italy or Malta. Just outside of the Old City, modern yet grand shopping precincts can be found. Nizami Street is often listed as one of the most expensive shopping streets in the world.  After more exploring, this is where our night was spent, enjoying traditional cuisine and hopping between the various bars on offer.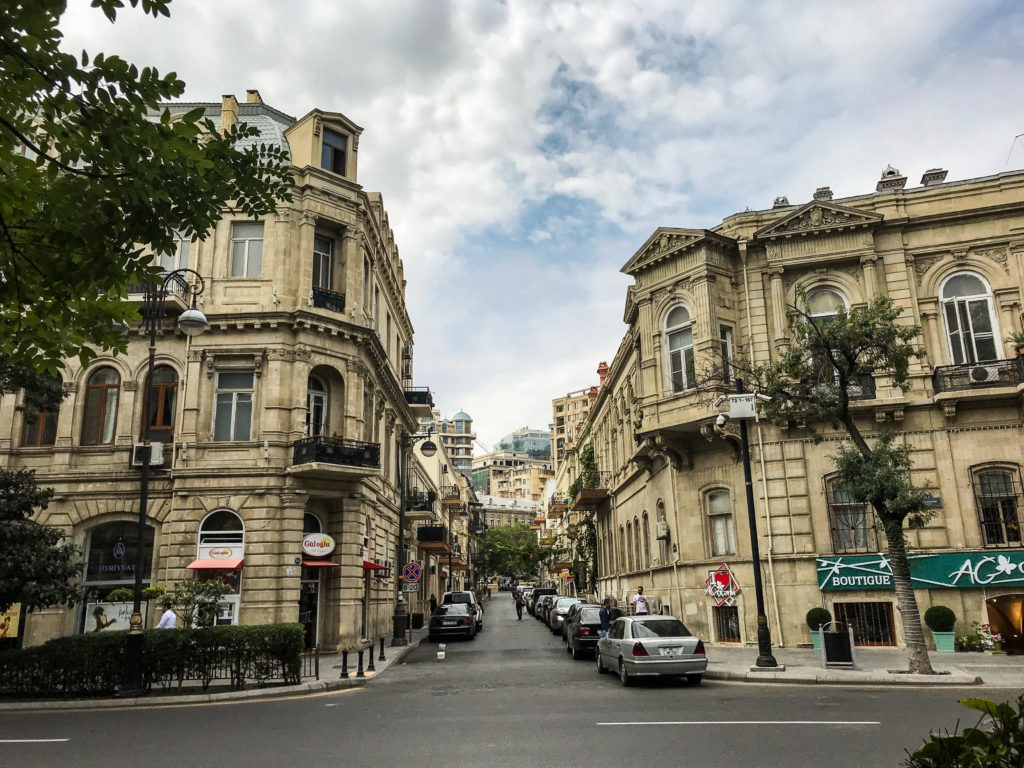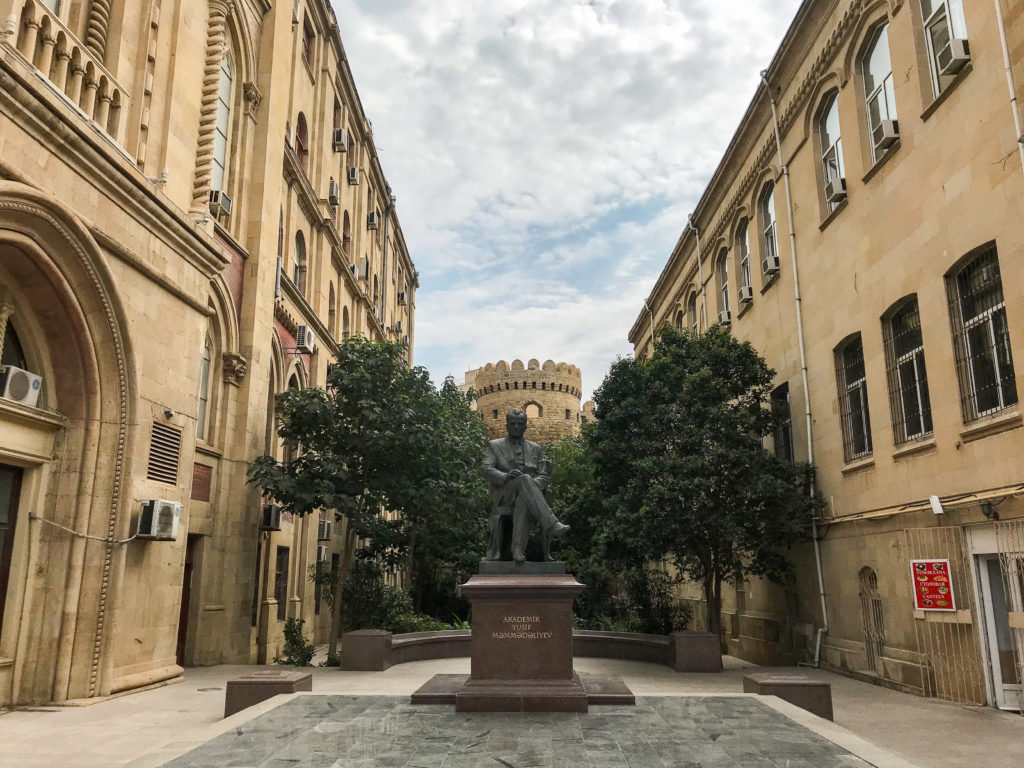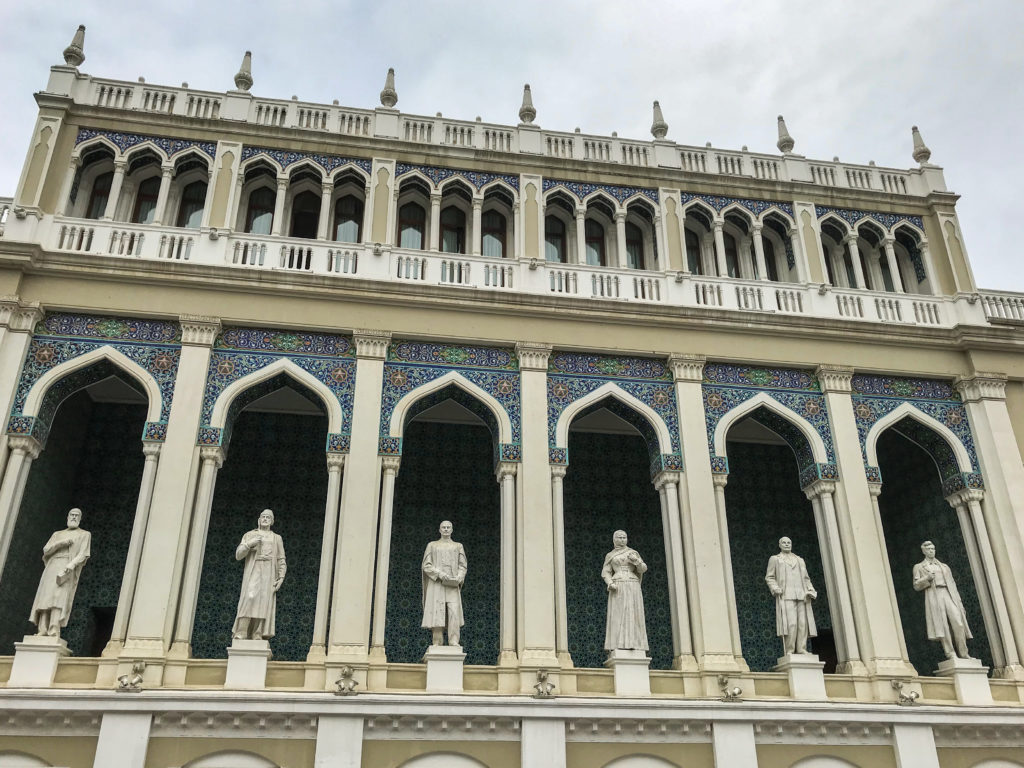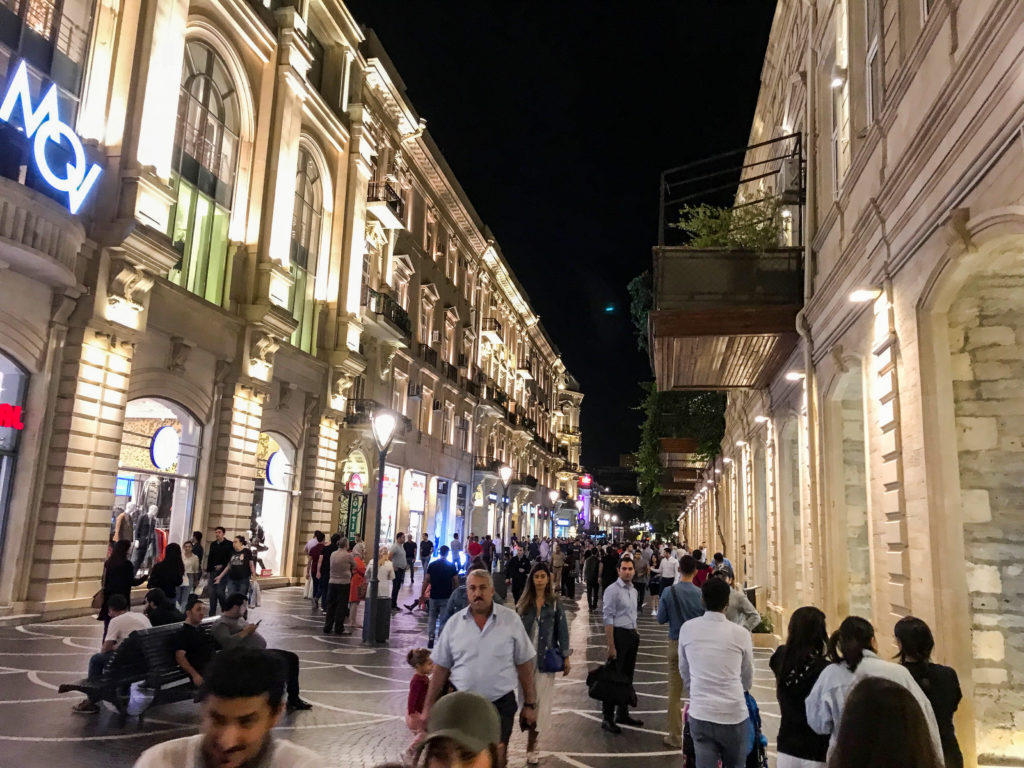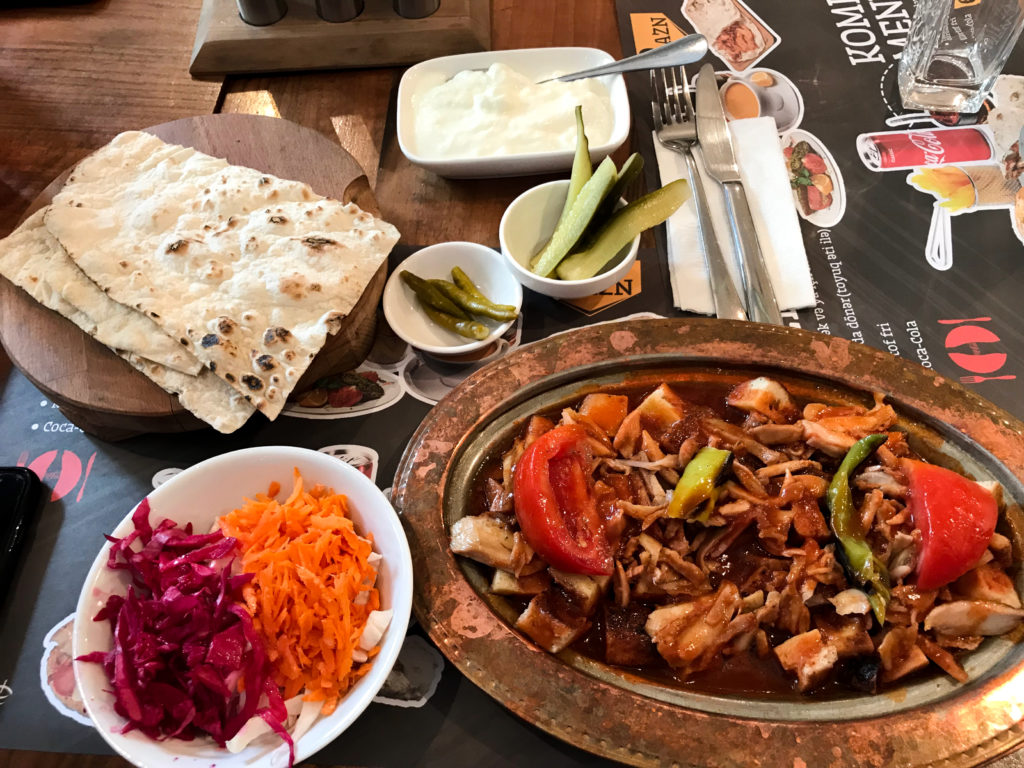 On our 2nd day we decided to enjoy the large promenade area of Baku Bay which curves along the Caspian Sea. This area consists of well manicured gardens, street vendors and is a popular evening destination for locals and tourists alike. In the evening, the iconic Baku 'Flame Towers' are lit up with the colours of Azerbaijan's flag. The famous carpet-shaped Azerbaijan Carpet Museum is also located close to the shore and just south of the Old City. You wouldn't think the words 'carpet' and 'museum' would ever go together in the same sentence, but it is definitely worth a look. In addition to the carpets that date back to the 17th century, a variety of Azerbaijani themed souvenirs can be purchased. It is also possible to watch carpet weaving in action, which is more interesting than it sounds.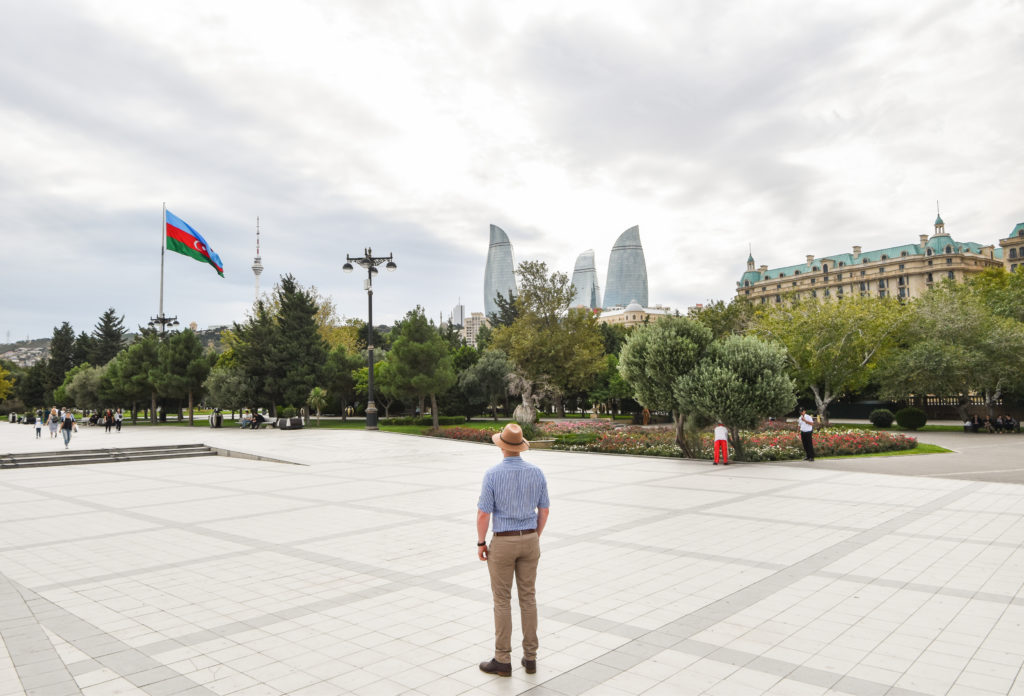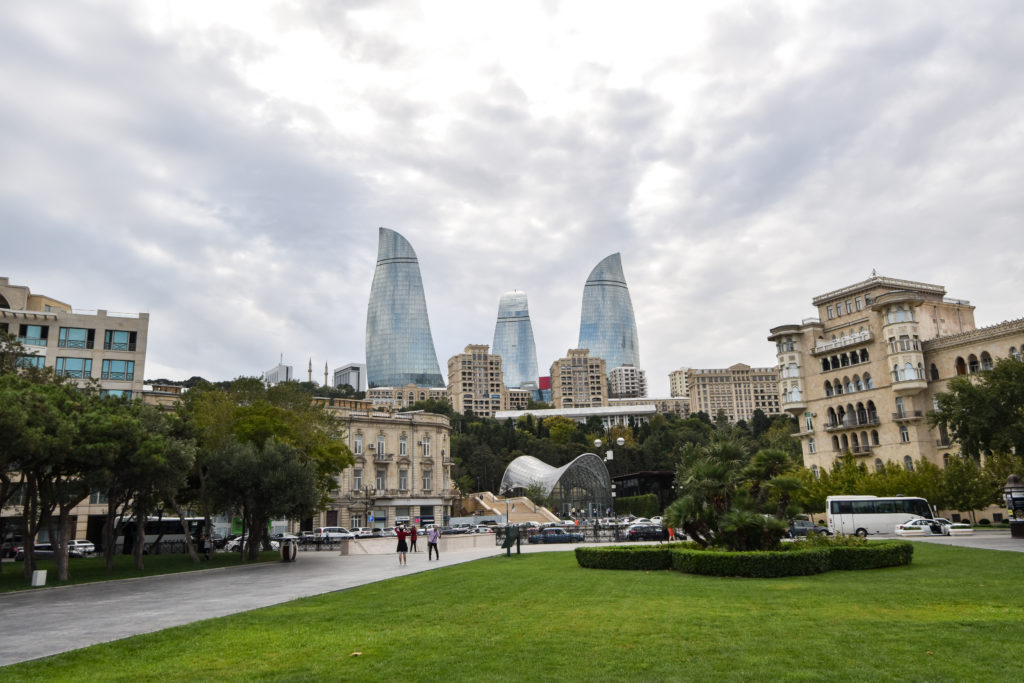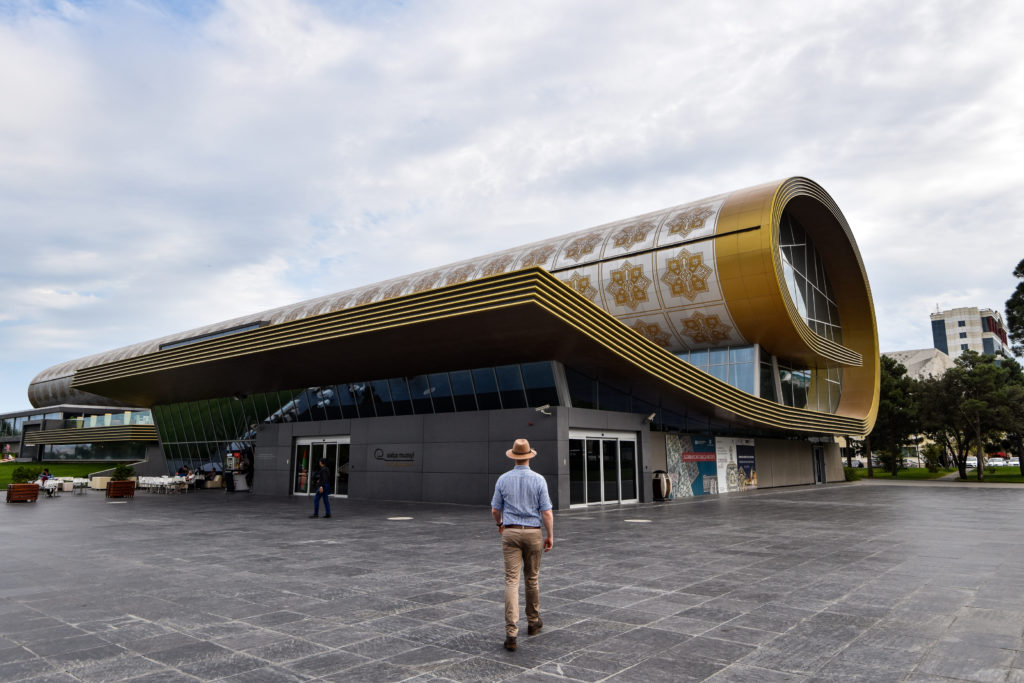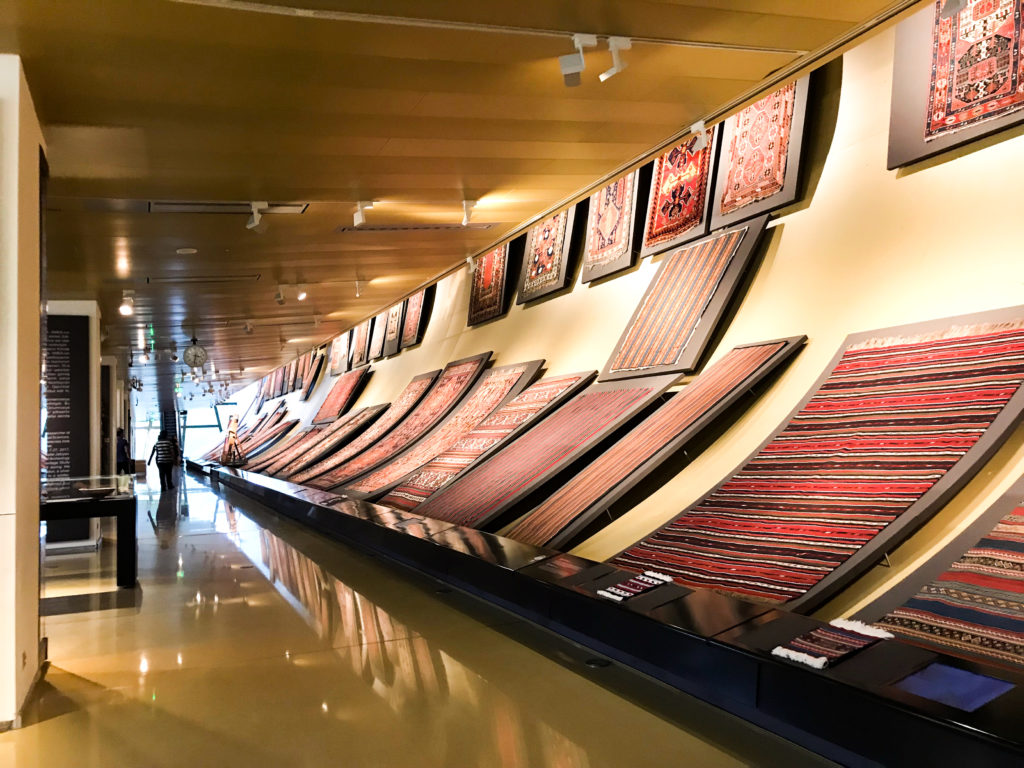 A quick dash to Baku's Railway Station was required to collect the tickets for our upcoming overnight train to Tbilisi. This presented us with the opportunity to experience Baku's Metro system which is clean, modern and efficient. Short on time we did not have the opportunity to visit many of the stations. However some are quite grand and similar to the Moscow Metro. The remainder of our afternoon was spent discovering  unexplored sections of the Old City and buying souvenirs. After checking out of our hotel we located a cosy rooftop bar right beside Maiden Tower. 'Nest Coffee & Wine' has a decent selection of Azerbaijani wine and provides a great open air views of the Maiden and Flame Towers.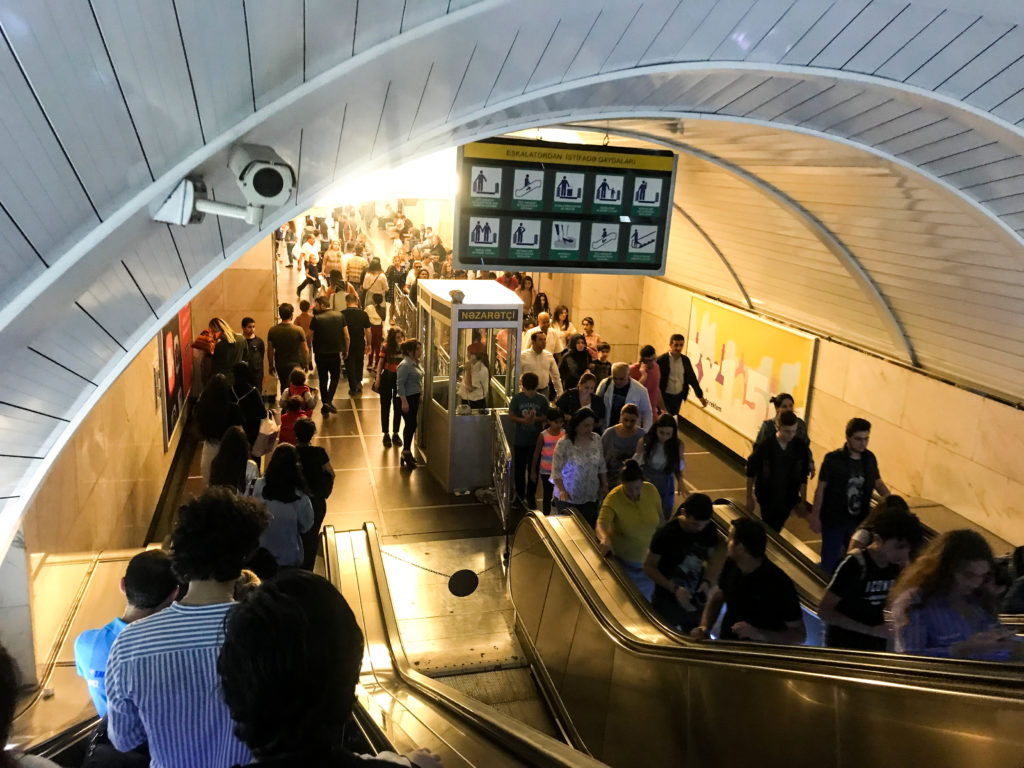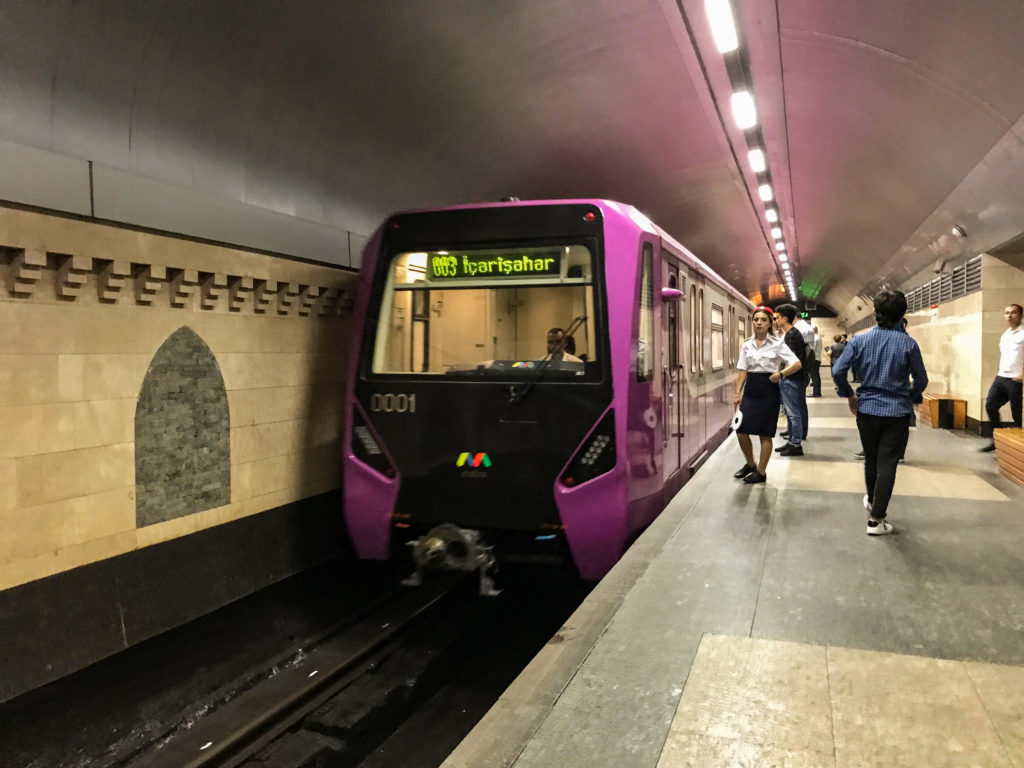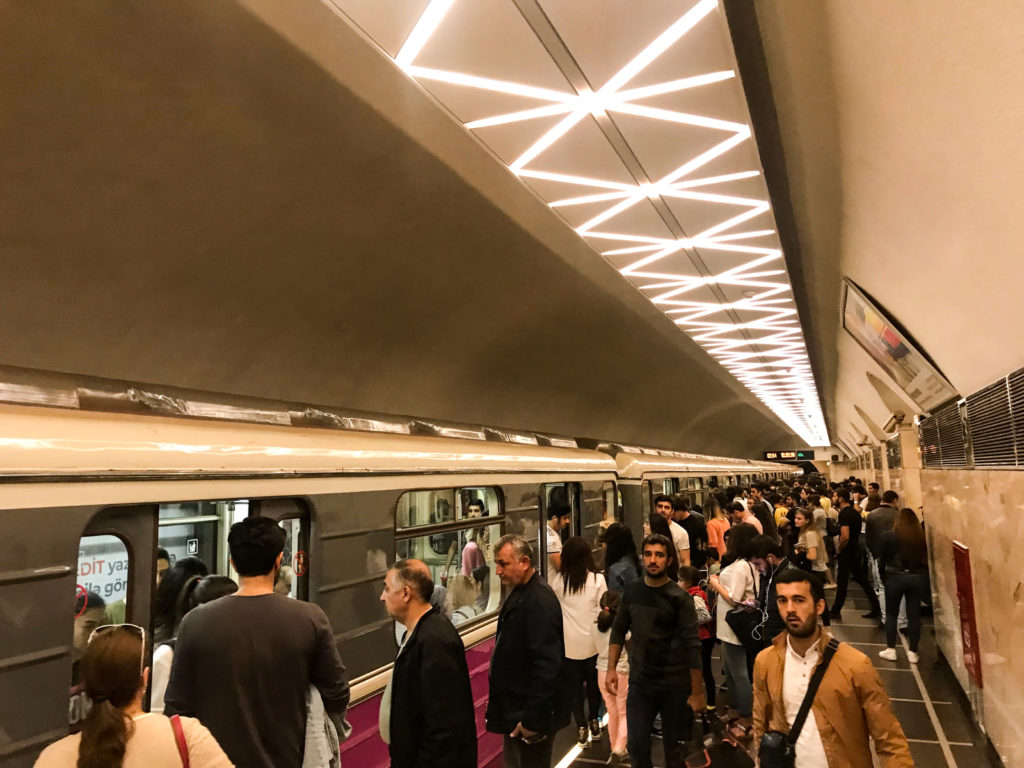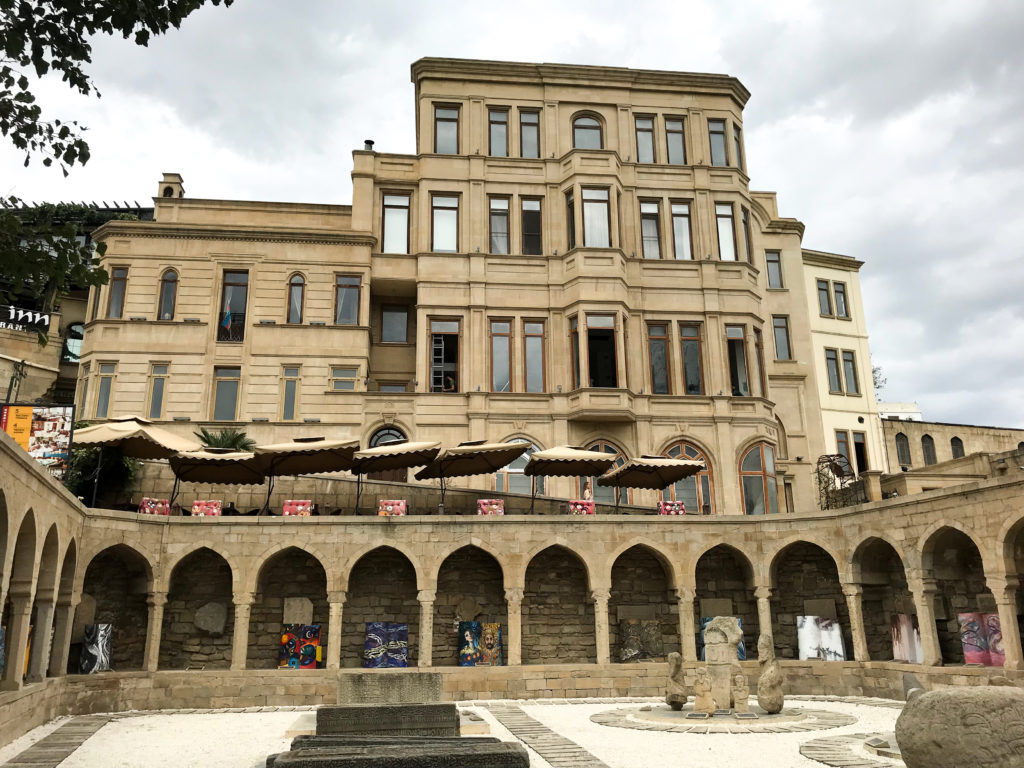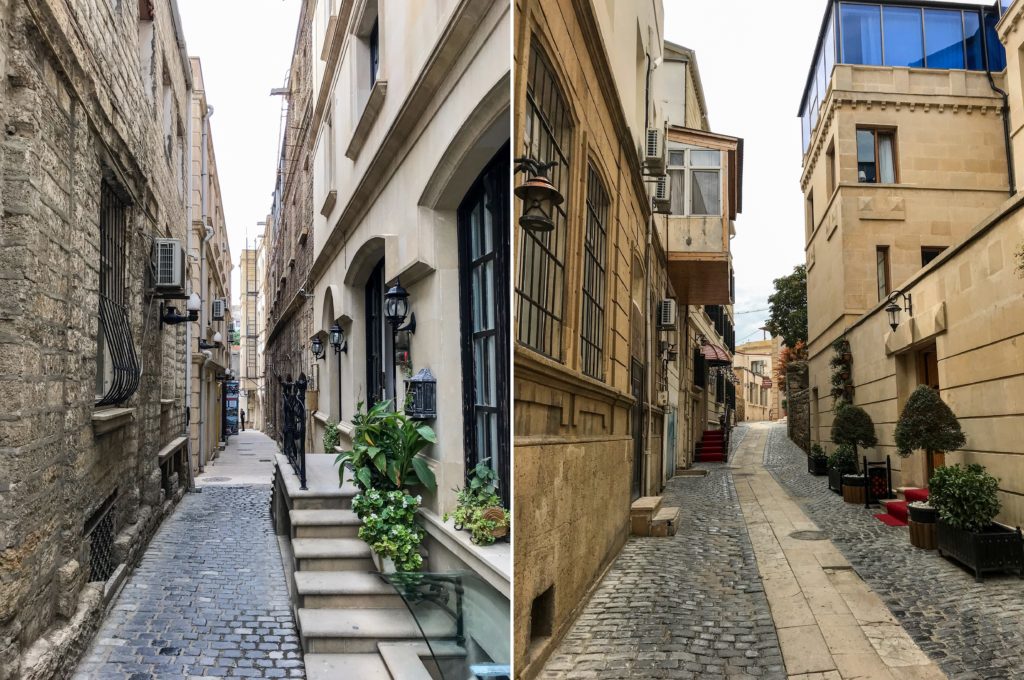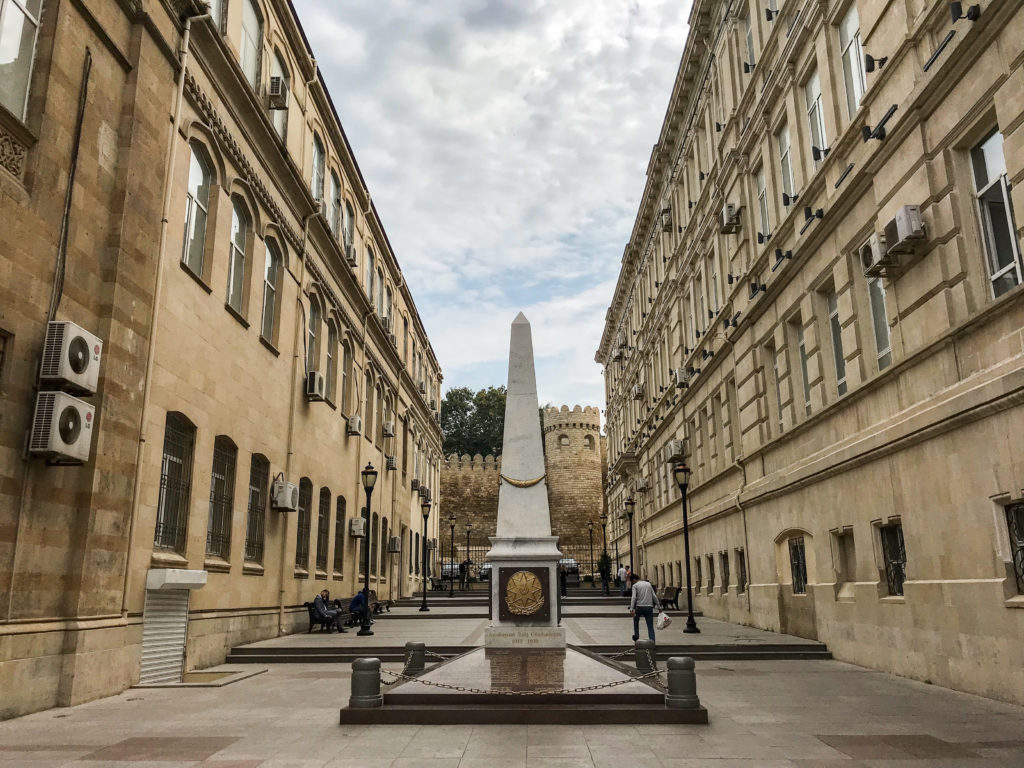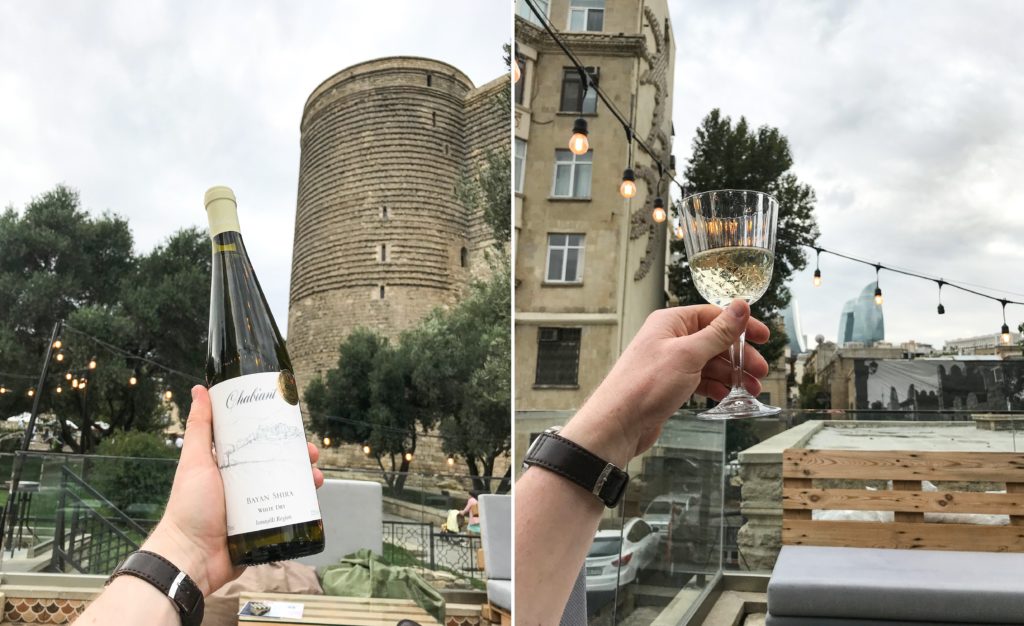 We said our goodbyes to Baku and jumped into a taxi back to Baku Railway Station. The station was modern with a grand concourse that led to platforms where trains could be taken to Russia, Iran, Georgia and Turkey. We didn't really know what to expect from Baku, but it exceeded every expectation we could have had. Friendly English-speaking people, amazing food and wine. All amidst an amazing, architecturally dazzling backdrop and fusion of East meets West.
Comments
comments