Our Tasmanian winter road trip was off to an interesting start. Apart from catching an awesome sunset on our flight out of Sydney, our plane was laser'd with a bright green laser pointer as we approached our landing in Hobart. I was looking out the window and a sudden bright green flash struck my eyes. I saw the laser's long green beam and soon realised what was happening. It didn't seem to delay our landing and I later read about it in the news. We jumped in an Uber straight to The Hotel Grand Chancellor. The hotel was right on the waterfront and overlooked the fishing boats in the harbour.
I had been wanting to visit Tasmania for years now. Especially during winter. Our Tasmanian road trip would take us from Hobart north-west to the famous 'Pumphouse Point' on Lake St. Clair. We would spend a night there and then drive to Cradle Mountain via Queenstown. After two nights at Peppers Cradle Mountain Lodge we would spend a day and night in Launceston visiting some wineries and checking out the nightlight before heading back to Hobart the next morning. After checking in, we waste no time in exploring Hobart's waterfront and the various bars along the heritage Salamanca Place precinct. Australia's Antarctic Division Icebreaker 'Aurora Australis' was also docked close by.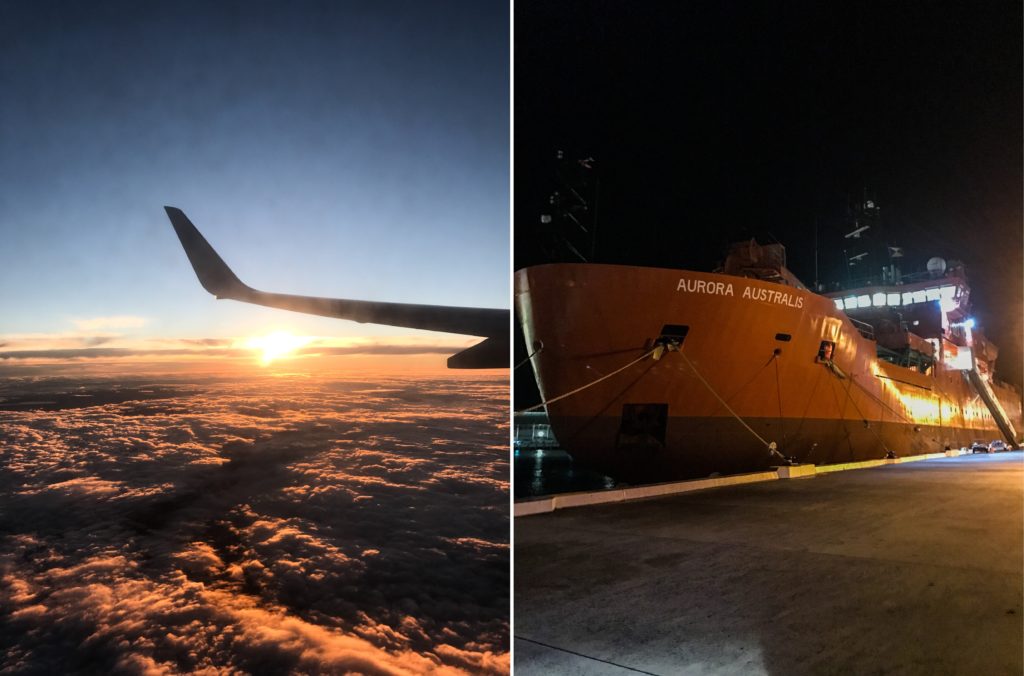 A beautiful sunny day greeted us as we admired the fishing boats moored at the docks. It was just after sunrise and a stunning snow-capped Mount Wellington watched over us as we made our way to one of Hobart's best cafes, 'Pilgrim Coffee' for breakfast. Unfortunately it burnt down only a few months later and still hasn't reopened. After breakfast we walked around Hobart's central business district which is a lot larger than I expected. After collecting our Mitsubishi Pajero Sport from the car rental we loaded up and started the 2.5 hour drive to Pumphouse Point. We had decided to rent a 4WD just in case of heavy snow as some roads remain open for 4WD vehicles only.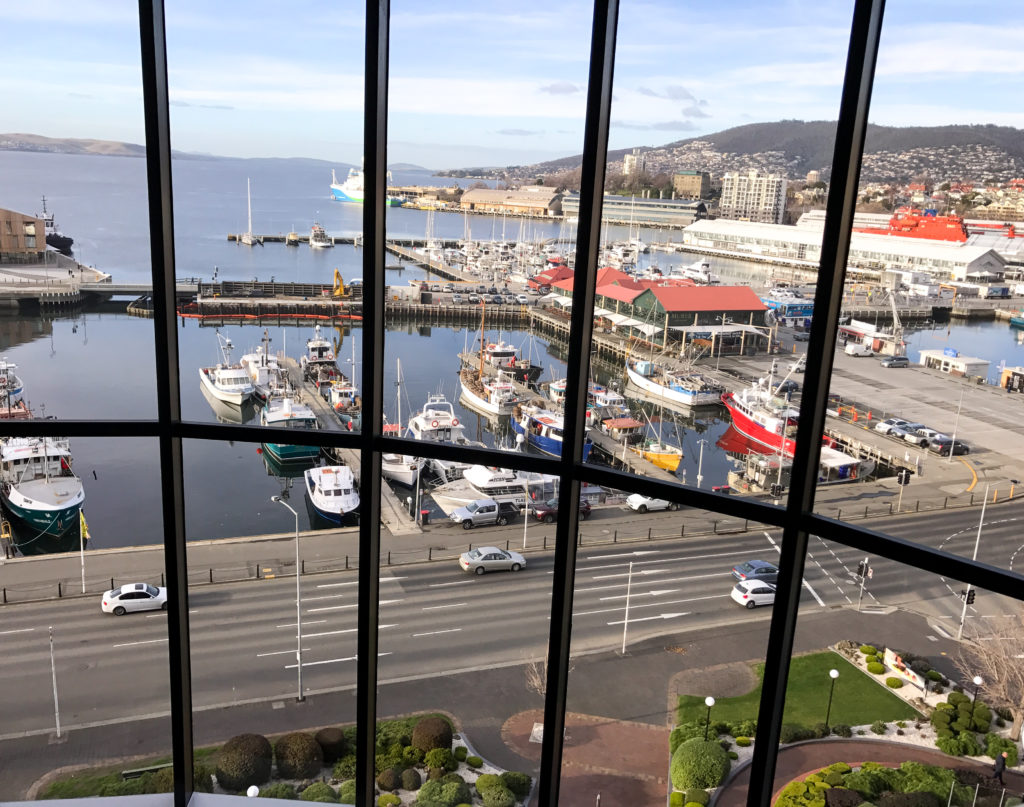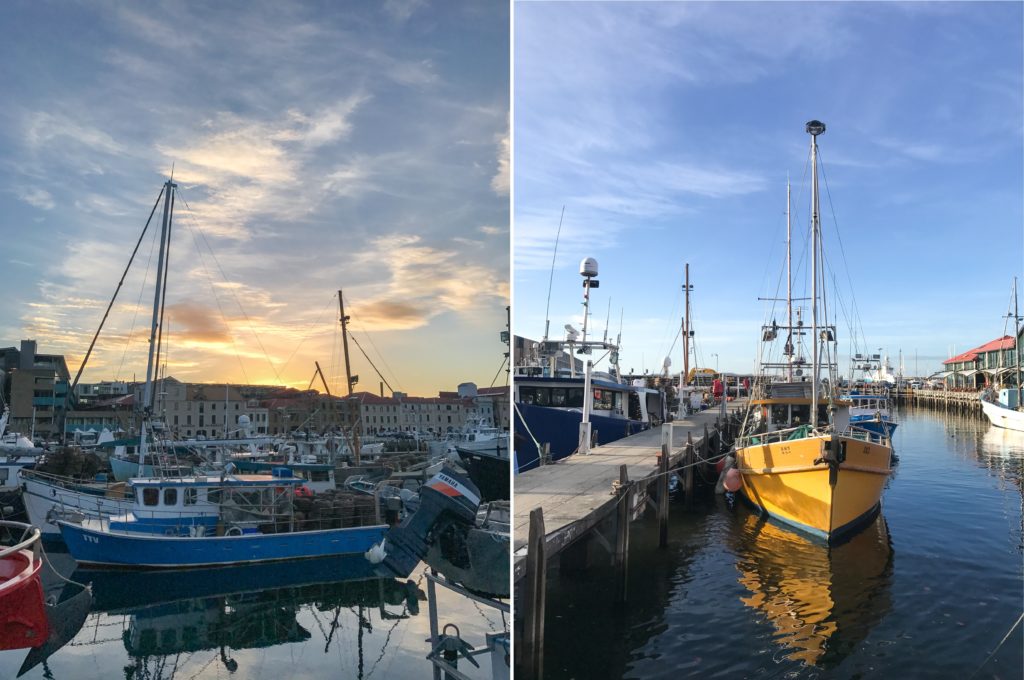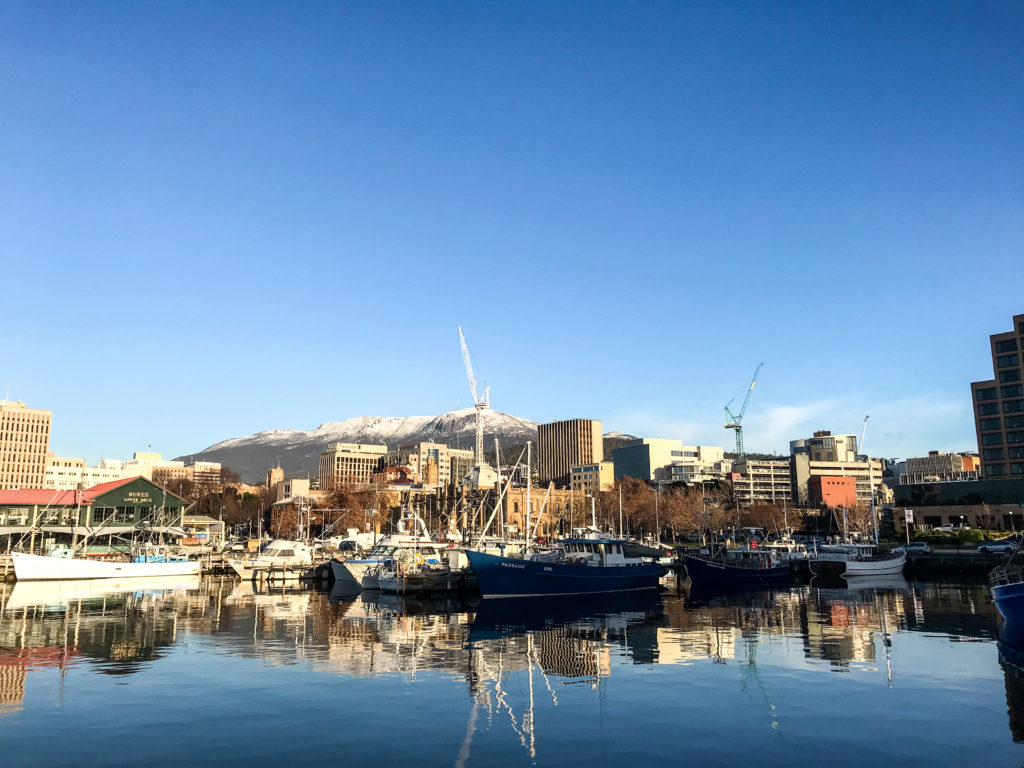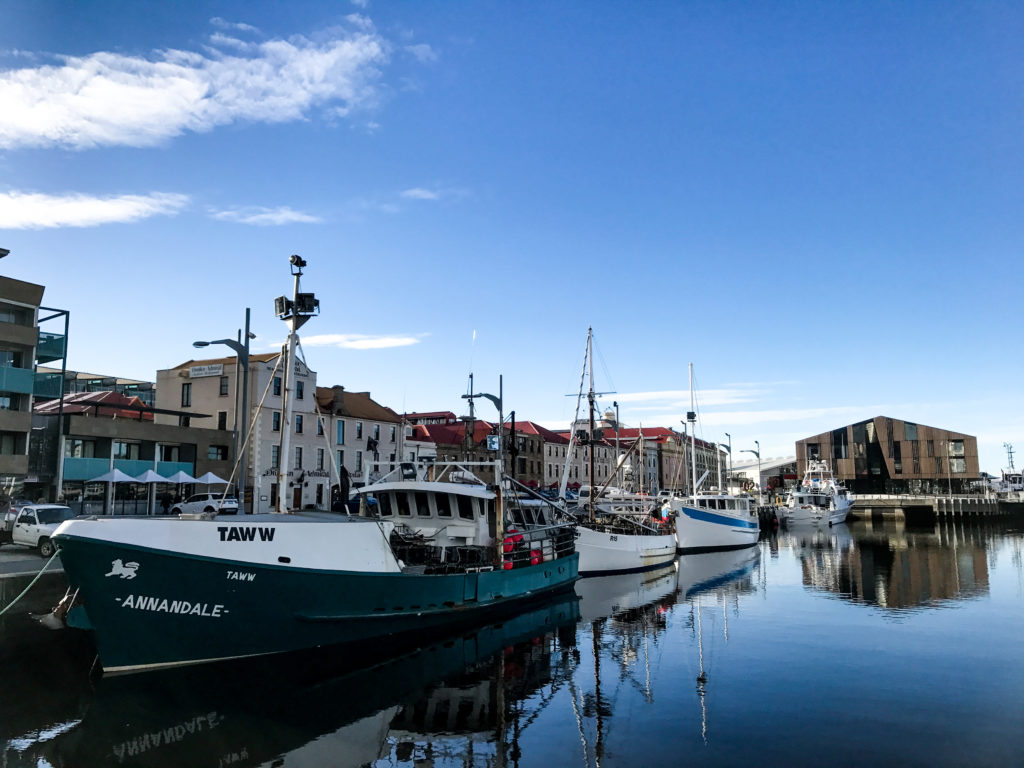 The snow forecast for Lake St. Clair had been changing by the day. We had hoped for some snow but at least the sunny blue skies were better than rain, which Tasmania sure sees lots of. Arriving at the stunning Lake St. Clair we passed through a wooden gate and drove down a dirt road until we arrived at a small car park. The buildings of Pumphouse Point were finished in 1940 and served as part of Tasmania's Hydro Electricity Scheme that pumped water to a nearby power station. In 2015, after sitting empty for decades, Pumphouse Point opened for guests and is now often booked out months in advance.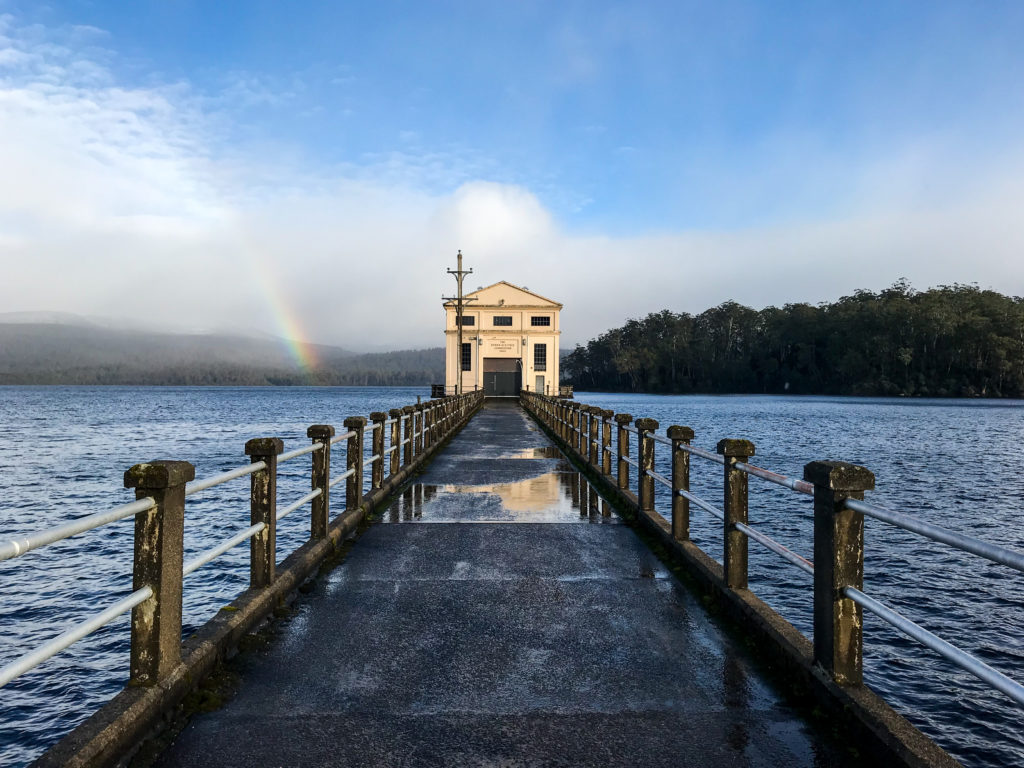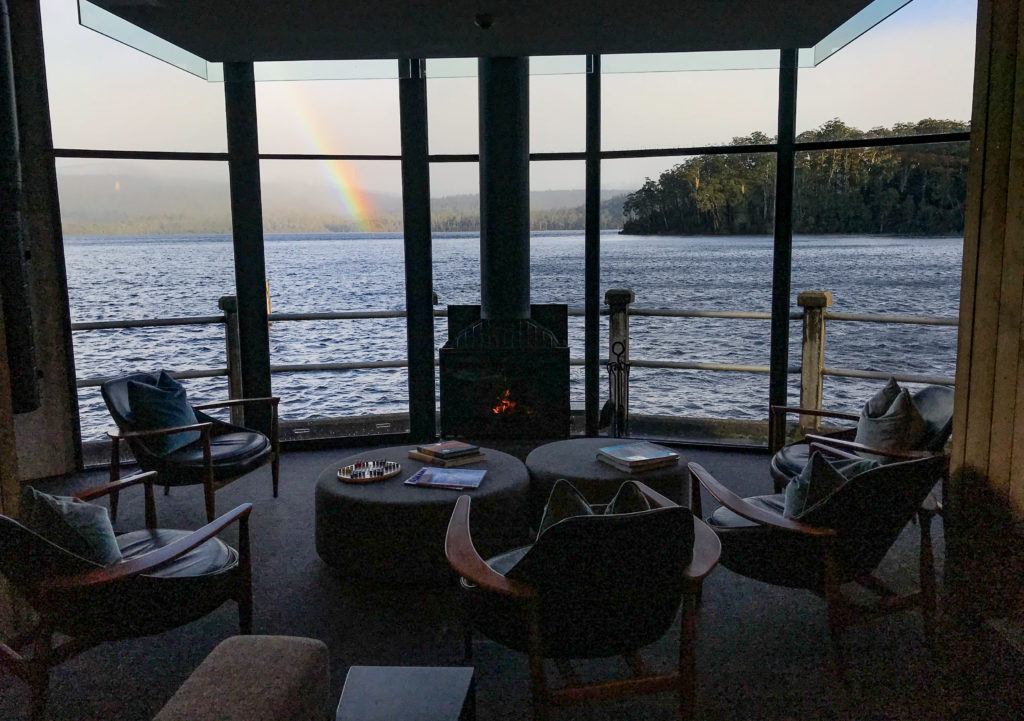 We enjoy a seriously relaxing afternoon assisted by the self-service bar located only meters from the fireplace. The crackling fire serves as the only distraction from the serenity of the lake and the snow capped mountains in the distance. The evening brings occasional rain and strong winds. We make our way to the dining room in one of the buildings on the shore for a communal dinner with our fellow guests. We drink mulled wine in a dimly lit setting which sets the mood for the evening. An amazing dinner is served as the conversation and wine flows long into the night. Waking to a misty and rainy morning, this only makes the atmosphere at Pumphouse Point so much more special.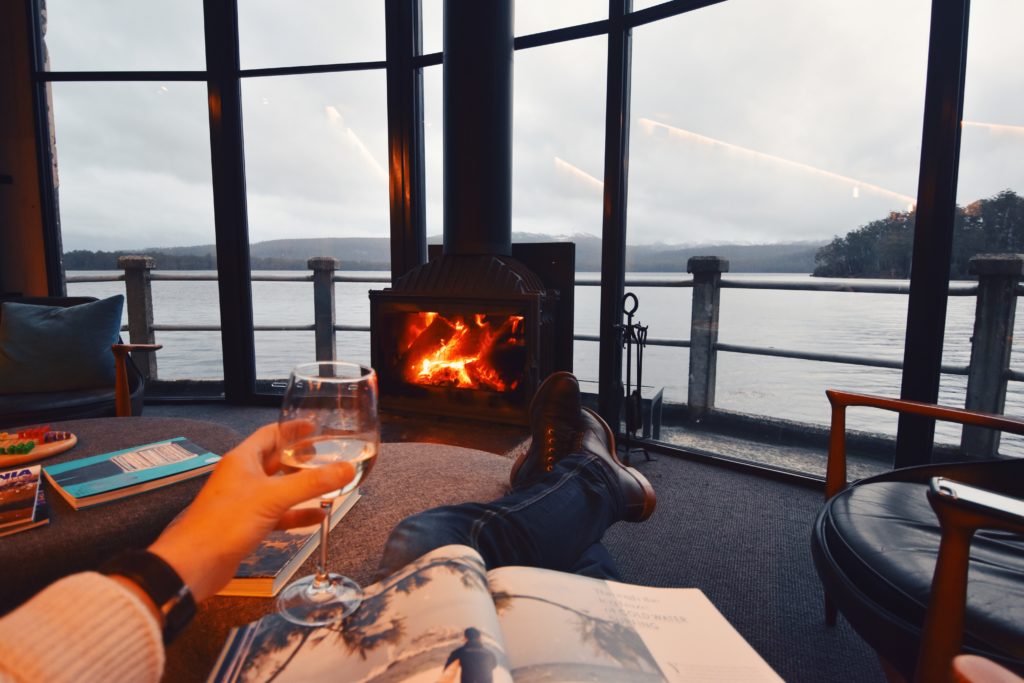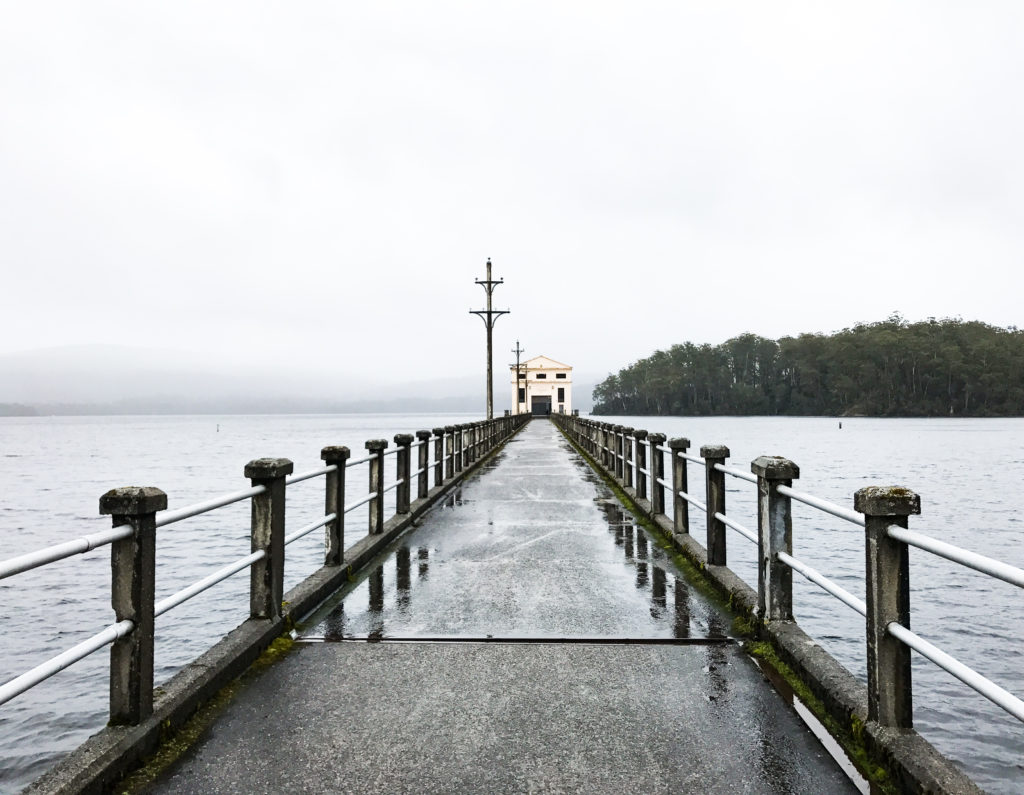 We say goodbye to Pumphouse Point and head further west to Queenstown. Stopping at Nelson Falls on the way, we find this little waterfall to be absolutely pumping as it overflows and produces a cold mist that we try to avoid. It was still raining but that wasn't going to ruin our day. We continue on to Queenstown, but not before stopping at an old open cut mining pit known as 'Iron Blow' where a lookout has been built that provides an awesome view. Queenstown is quite small but has a charm of its own, a picturesque landscape and a main street that is overlooked by pine tree covered mountains. A heritage steam locomotive, The West Coast Wilderness Railway also takes passengers through the rugged wilderness to the small harbour side town of Strahan. We enjoy lunch at 'Tracks Cafe' at the old railway station.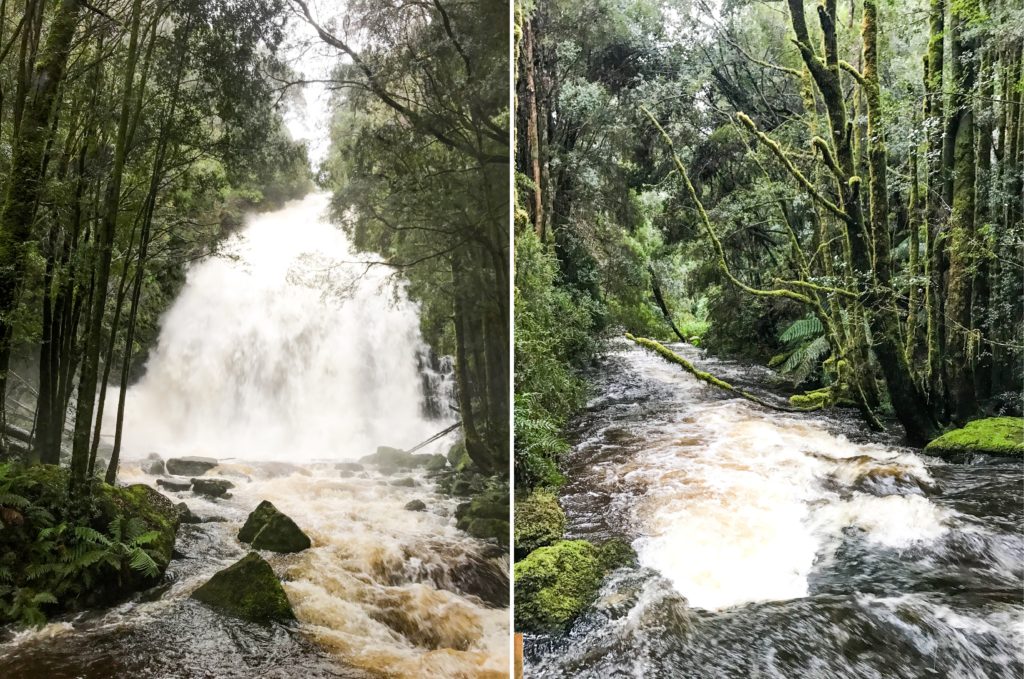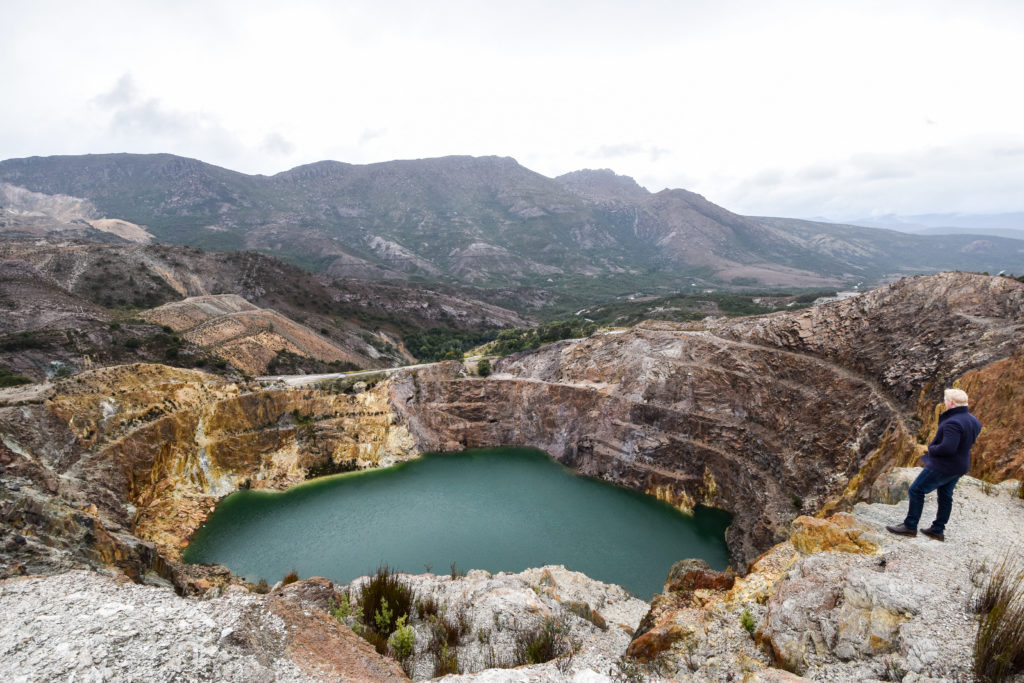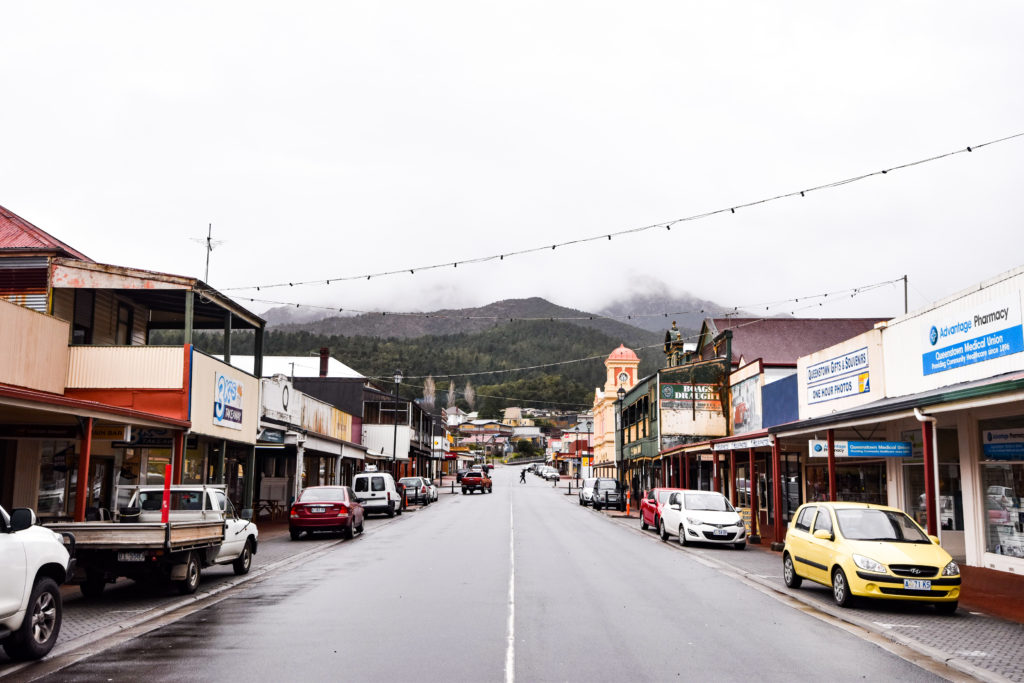 Daylight is precious, so we didn't stay in Queenstown for long and soon start our drive to Cradle Mountain. Long and winding roads through mountainous terrain eventually led us to the Cradle Mountain turnoff. Proceeding up a stretch of road dotted with the occasional guesthouse, we soon arrive at the Ranger's Station and purchase our national parks pass. Displaying this pass in your window is a requirement of entering the Cradle Mountain area.
We then drive straight to the car park at Dove Lake, which is the large lake with the old boathouse that sits in front of Cradle Mountain. It had been raining here for the past few days. We were lucky it had stopped. There was still some remnants of snow on the peaks of Cradle Mountain. We hoped there would be more snow to come. Making use of the rest of the daylight, we enjoy the views and explore the lake area. Some of the paths are flooded from the recent rain.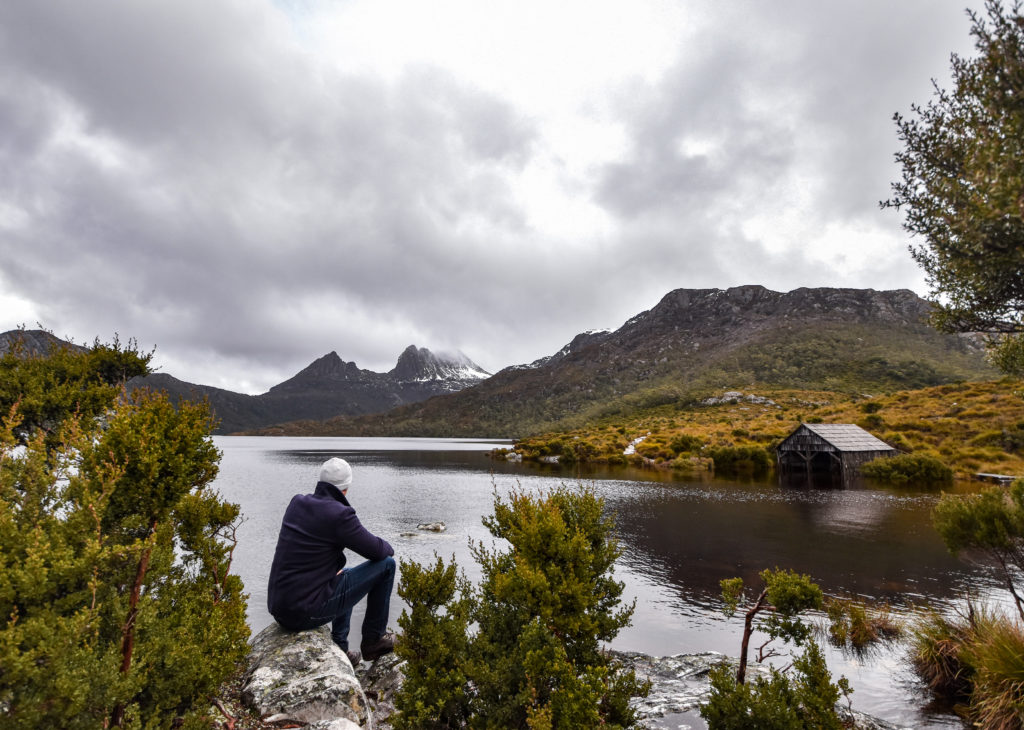 The night is spent sitting by the fire and enjoying some of Tasmania's finest wine. Studying the map of the various hikes we could do we decide that we would try and get as close to Cradle Mountain summit as possible. This can be dangerous in winter as the final stages of the hike requires scrambling over rocks and boulders. We would only go as far as we could without doing anything risky. I hadn't been sure whether to hire a 4WD for this trip or not. I had decided it was the best idea because if it did snow, often the road to the car park where the hiking trails begin would be open to 4WDs only.
Our prayers had been answered. We woke to a landscape blanketed with snow which was still intermittently falling. After breakfast we wasted no time in setting off and beginning our hike. Driving past the "4WDs only beyond this point" sign, the extra money I'd spent renting the 4WD suddenly proved worthwhile.
I ended up getting so many awesome snow photos of our hike that I published a separate post where you can see more photos and read the full story: Cradle Mountain Winter Hike – A Snowy Adventure. If you don't read the separate post, we ended up having an awesome hike amongst an absolute winter wonderland. Thick snow fell for most of the day. It was too dangerous to attempt the Cradle Mountain summit so we settled for Marion's Lookout before making our way back.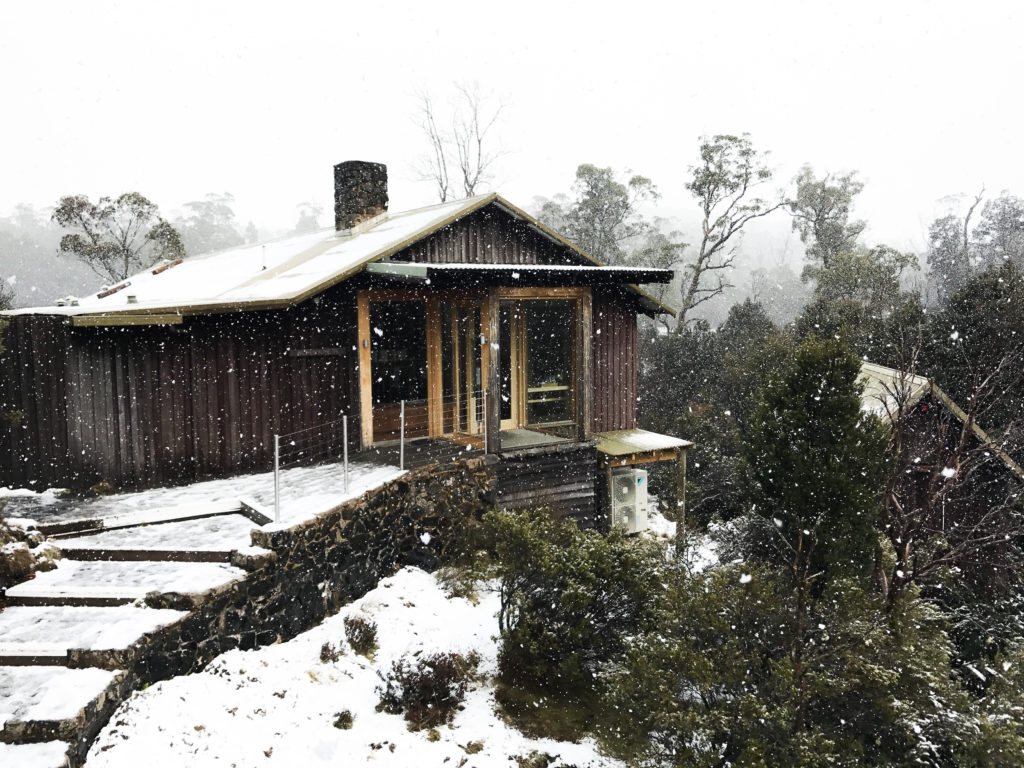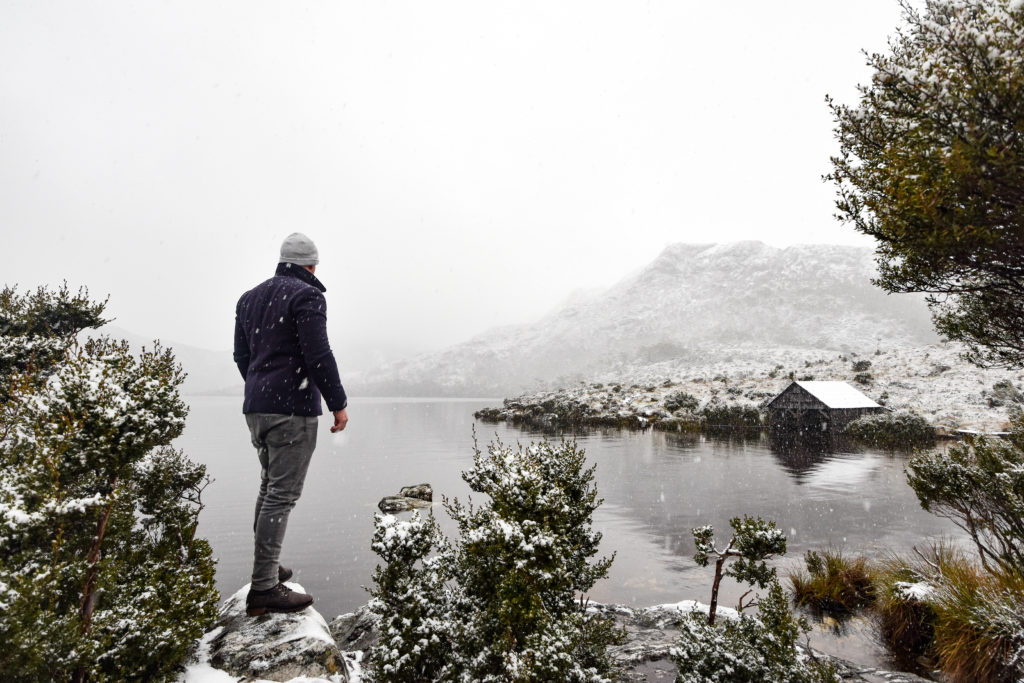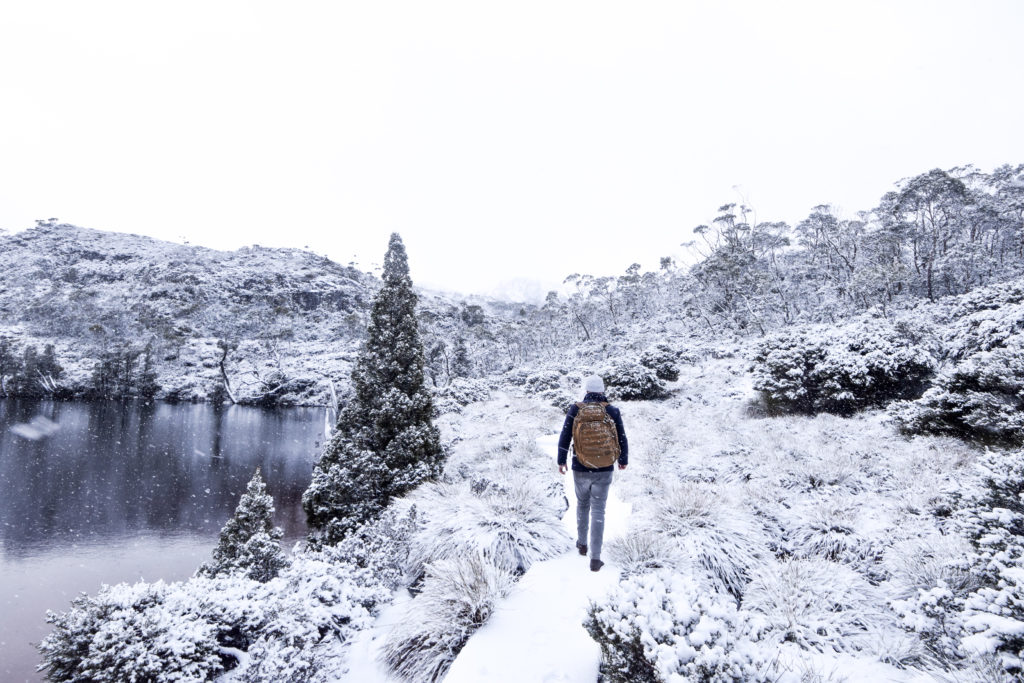 After our hike, we kicked off the night with an hour in the hotel's spa and sauna before eating and drinking too much in the bar and restaurant attached to the hotel. Peppers Cradle Mountain Lodge seemed to be the most expensive option if you wanted to stay close to the mountain. But there are cheaper options slightly further back toward the main road. The two restaurants that make up the hotel seemed to cater for most of the people staying in the area as there is not much else around.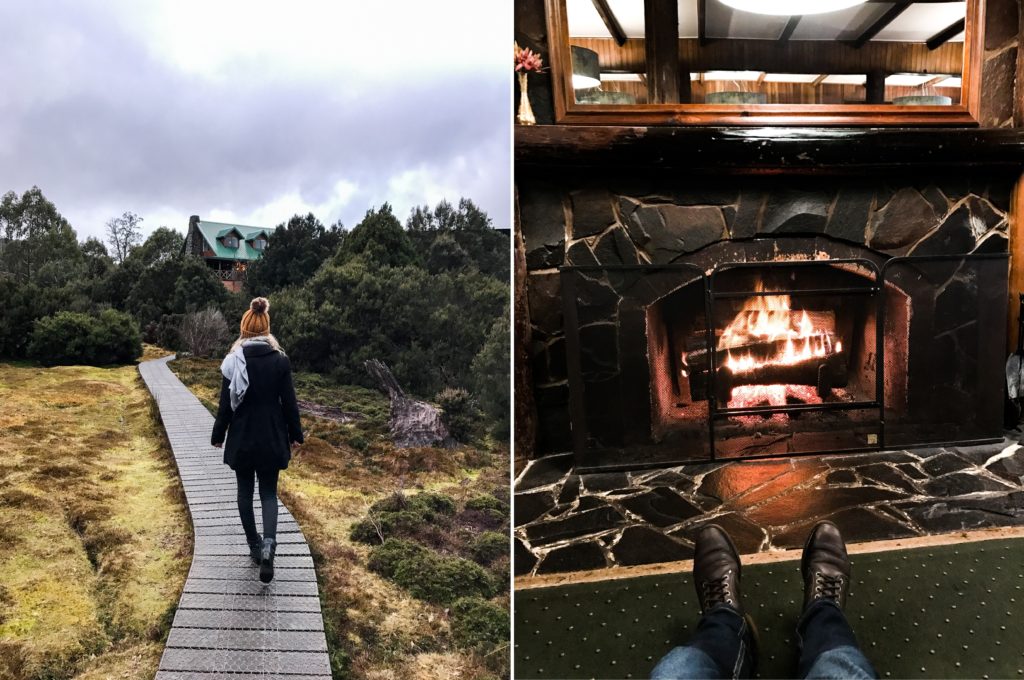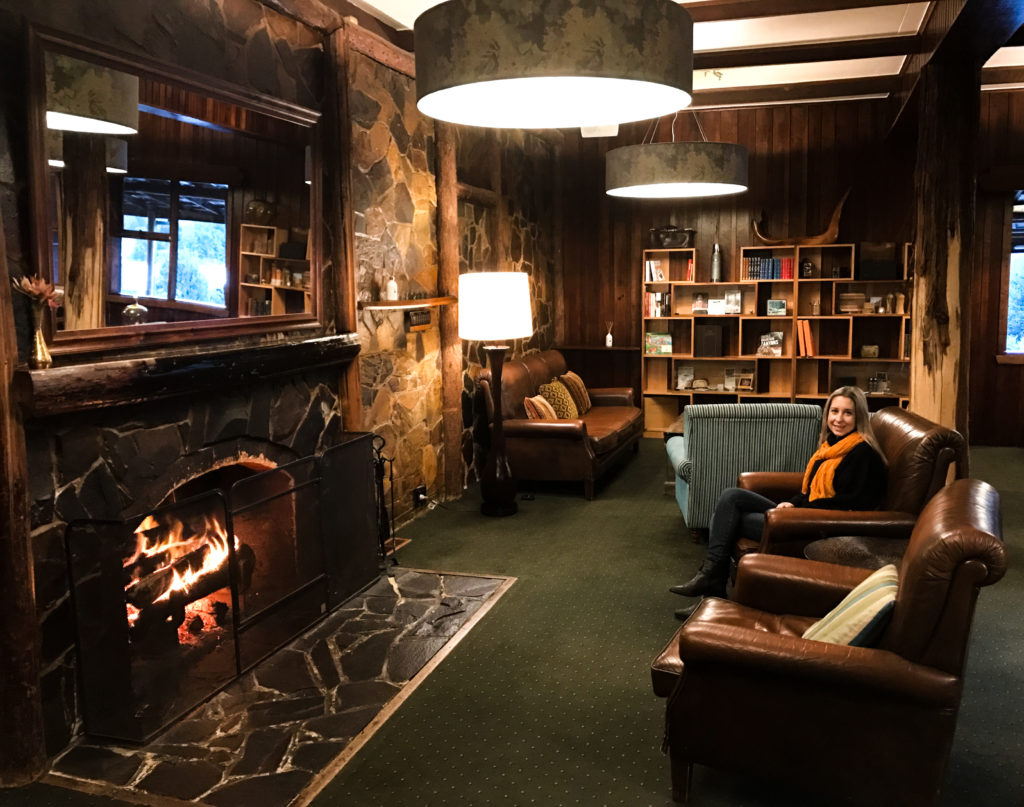 In the morning the sun is shining and the weather is fabulous. It was time to head north-east to Launceston. We drive through beautiful and lush scenery, through thick pine forests and green meadows by dramatic mountain ranges. Suddenly we stop, a tree has fallen across the road and blocked traffic both ways. Luckily some locals are there with a chainsaw. As they saw I help roll and throw the large chunks of tree off the road. One of them tells me that trees fall on the road in the area quite a lot, and that it once happened to his wife, destroying their brand new Mitsubishi Pajero.
Arriving in Launceston, we head straight to Cataract Gorge. The runoff from all the recent snow and rian has made its way here and the South Esk River is absolutely hammering. The water flows down toward the Tamer River before flowing out to sea. Lunch was at Hallam's Waterfront Seafood. We sit and enjoy the views of the river and the surrounding hills and then check into our hotel. The nightlife in Launceston is way better than we had imagined. There are numerous bars, pubs and restaurants to choose form, many overlooking the river.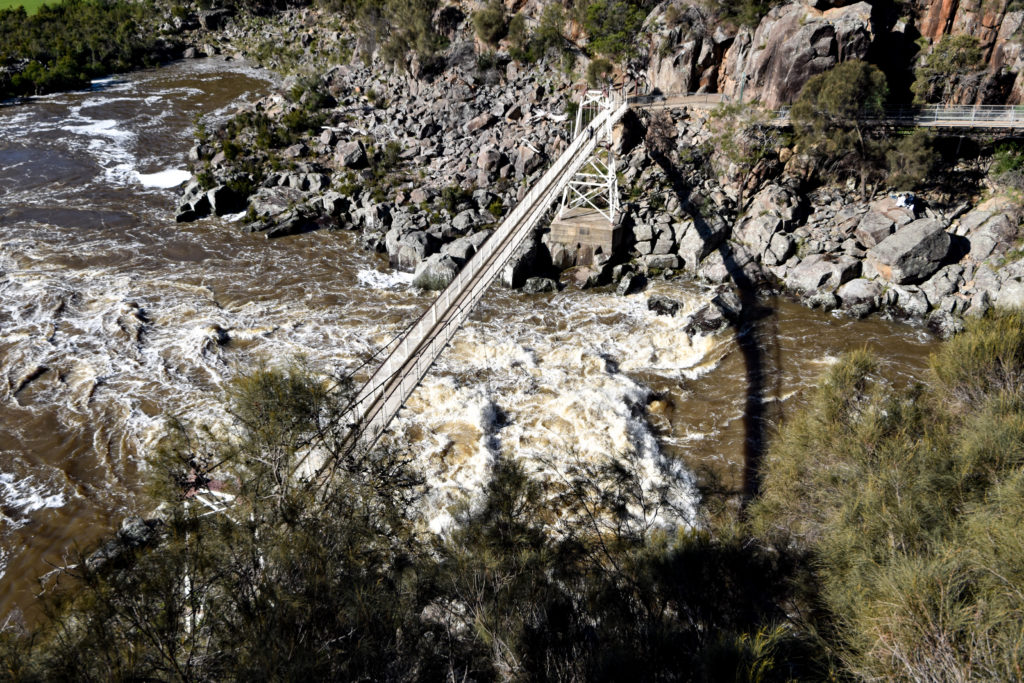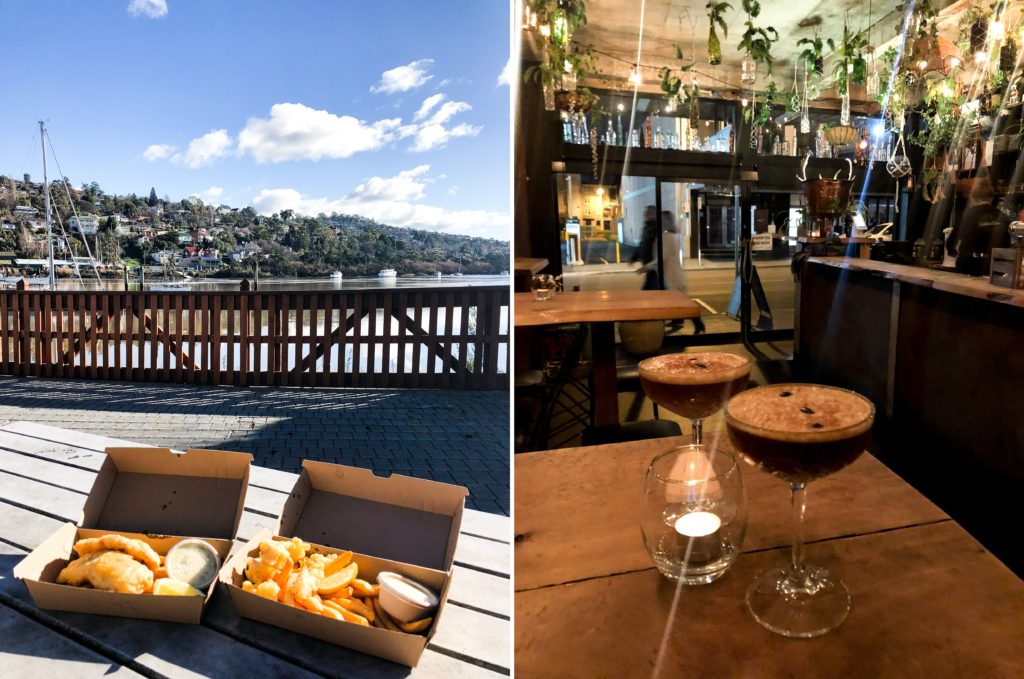 The next morning we are keen to explore some of Launceston's wineries, of which there are plenty to choose from. We visit Josef Chromy Wines, Sharman Wines and Tamar Ridge. All were amazing and are worth a visit. It can be hard to choose which wineries to visit as they are fairly spread out. But you can easily fill a weekend and two nights on a visit to Launceston. All good things must come to an end so we make our way back to Hobart. There are several sights worth seeing on the drive. The towns of Ross and Oatlands are amazing for their heritage sandstone buildings and convict history. There are numerous scenic picnic spots so I recommend taking advantage of these. Arriving back in Hobart brought an end to our Tasmanian road trip. But we will be back, next time in summer.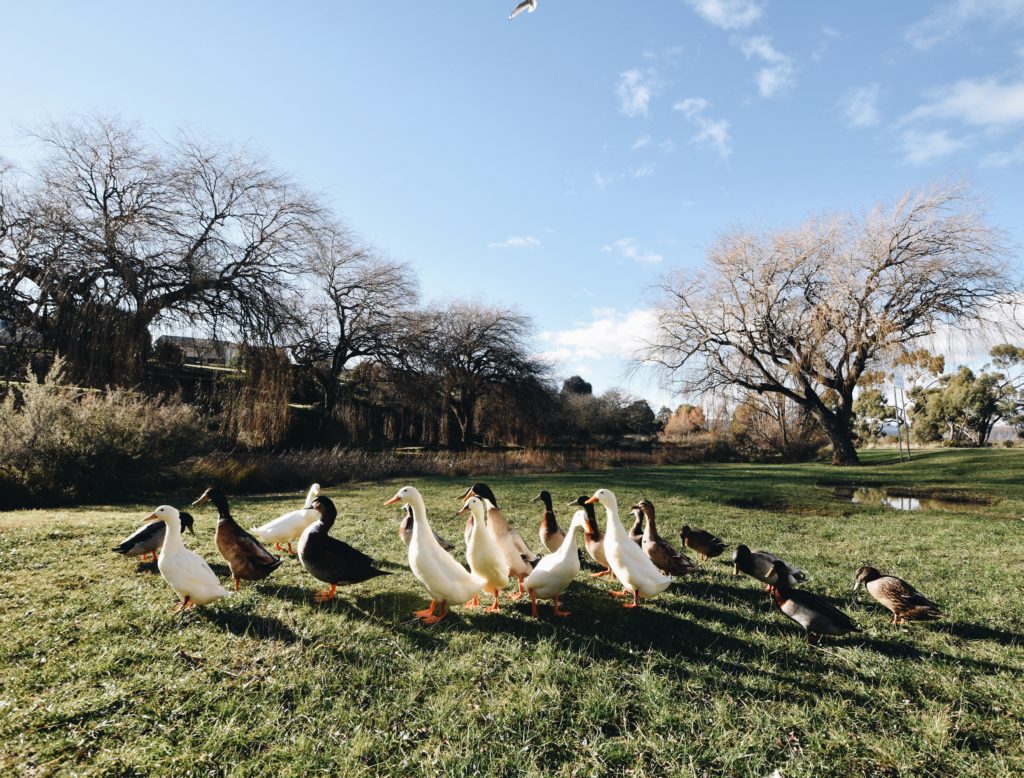 Comments
comments