It was finally happening. My dream of doing the Trans-Siberian Railway had come true. It wasn't just going to be me though. Three close friends that I had known from my school days were going to join me. I had always resigned myself to the thought that as it was such an unusual and long journey I would never be able to convince anyone to join me. I'm glad I was wrong and have friends who craved adventure. Miraculously, after many false starts, our four calendars aligned in order for us to all have the time off work to embark upon this grand adventure.
Our Trans-Siberian Railway adventure starts in Beijing, China. Arriving late at night we would then join a small tour the next morning. While we were in China we wanted to see the Great Wall, but did't want to go to the crowded touristy section. So we found a small group tour who would take us to a remote un-maintained section where we would camp for the night. This would allow us to explore, take photos and watch the sunset and sunrise atop the wall. We would then have an afternoon and then a full day to explore Beijing. The next morning our epic adventure would truly begin. We would board the Tuesday morning train for a 30 hour journey to the capital of Mongolia, Ulaanbataar.
In Mongolia we we had planned a three day tour which included two nights with Mongolian nomad families sleeping in their traditional round 'Gers'. This was followed by a full day to explore Ulaanbaatar. We would then board the Sunday afternoon train north into Irkutsk, Russia. Our route would then take us east across the vast Russian plains to Moscow. We planned to stop at numerous main cities along the way though. Since we were in the neighbourhood we decided on an additional trip after Moscow. We were to fly to Baku, Azerbaijan where we were to spend three days. We would then board to Baku-Tbilisi night train and spend 3 days in Georgia.
Our Trans-Siberian Itinerary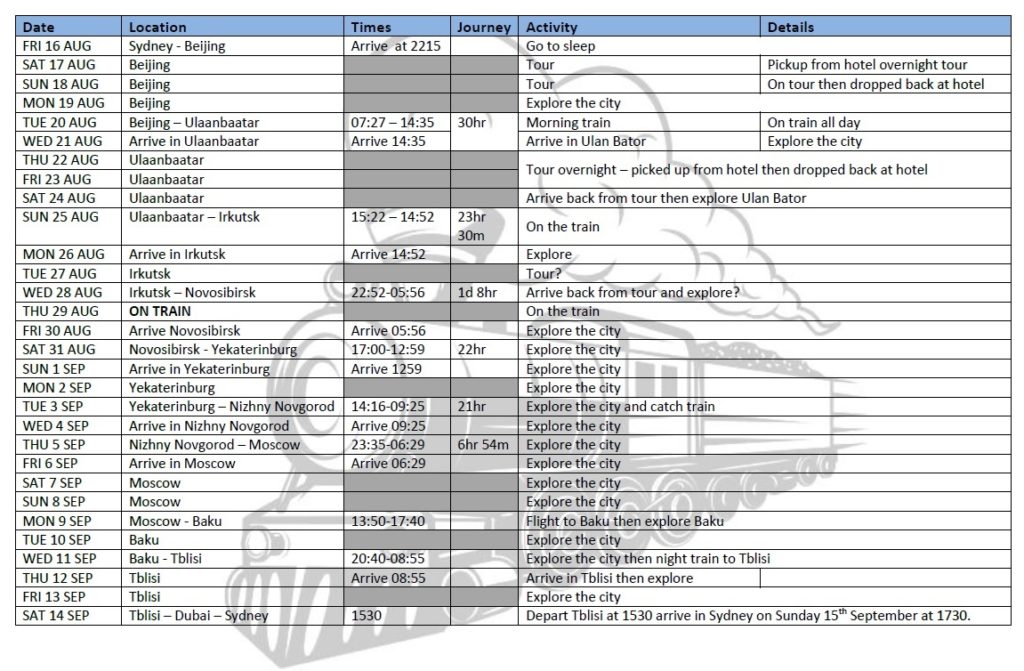 After a pleasant Qantas flight from Sydney to Beijing we arrived to find one of our suitcases had not enjoyed the flight with us. Oh dear. The broken English from an attendant at the baggage carousel assured Brett that his bag would arrive tomorrow and be delivered to our hotel. We arrived to chaotic scenes and long lines at the taxi area. We decided to opt for a more expensive private taxi which sped us to the Howard Johnson Paragon Hotel. We chose this this hotel as it was directly across the road from the Beijing Railway Station which is where we would depart to Mongolia from.
The next morning, we packed our backpacks for our overnight camping trip on the Great Wall. Brett, who had nothing to pack was wearing the same clothes from our flight over as his suitcase had not yet arrived. A 30 minute walk found us at a hostel where we would meet our tour. There were about a dozen of them, from the UK, Germany and Holland. We set off for the wall via family home where we enjoyed a traditional Chinese lunch.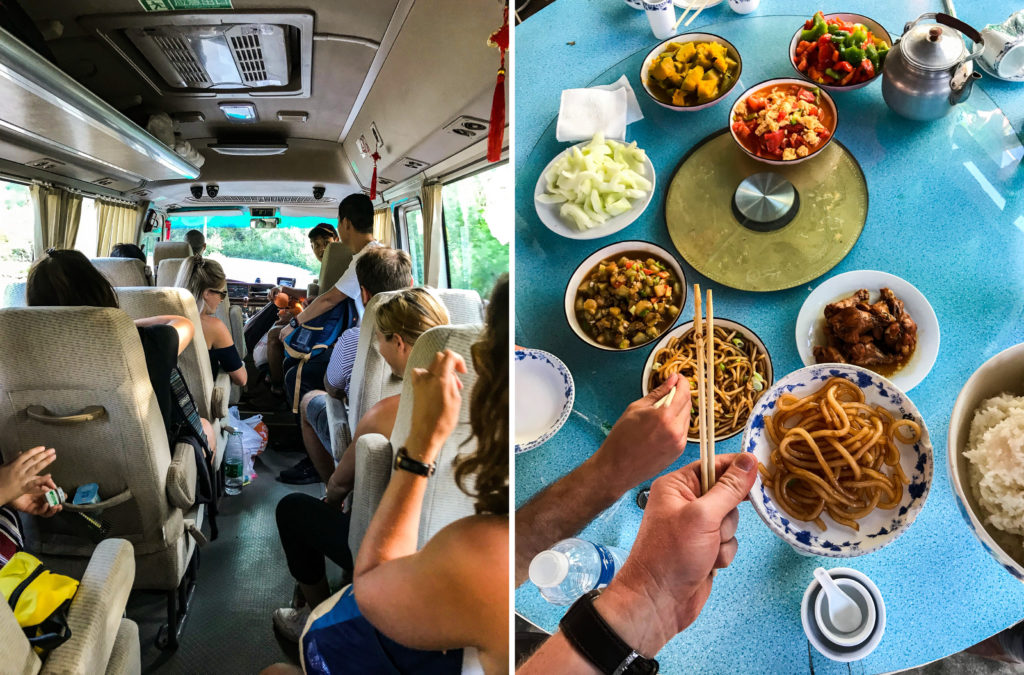 Driving past the main section of the wall we were thankful not to be stopping. It seemed quite busy with an overflowing car park and lines of tourist buses. We arrived at the bottom of a mountain where we were given a tent and sleeping bag which we would hike to the wall with. We had made sure to purchase significant amounts of alcohol and snacks to last us the night.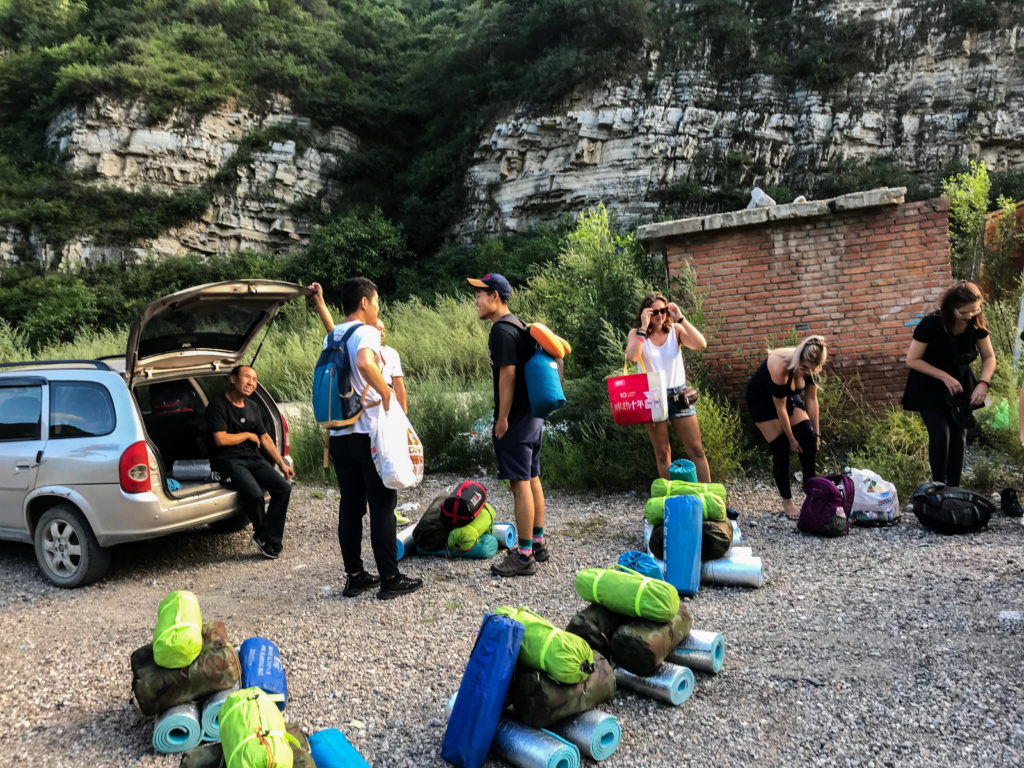 After a 30 minutes steep hike on a narrow winding track our efforts were rewarded. We arrived at a completely deserted section of the wall which followed the ridge line of a mountain range. The views were spectacular. We setup our tents and set off to explore and take photos. It was sad to see such an ancient structure in such disrepair, but there was simply too much of it to maintain. As our guide prepared the campfire, the sun slowly set as we watched on while sitting atop a watchtower.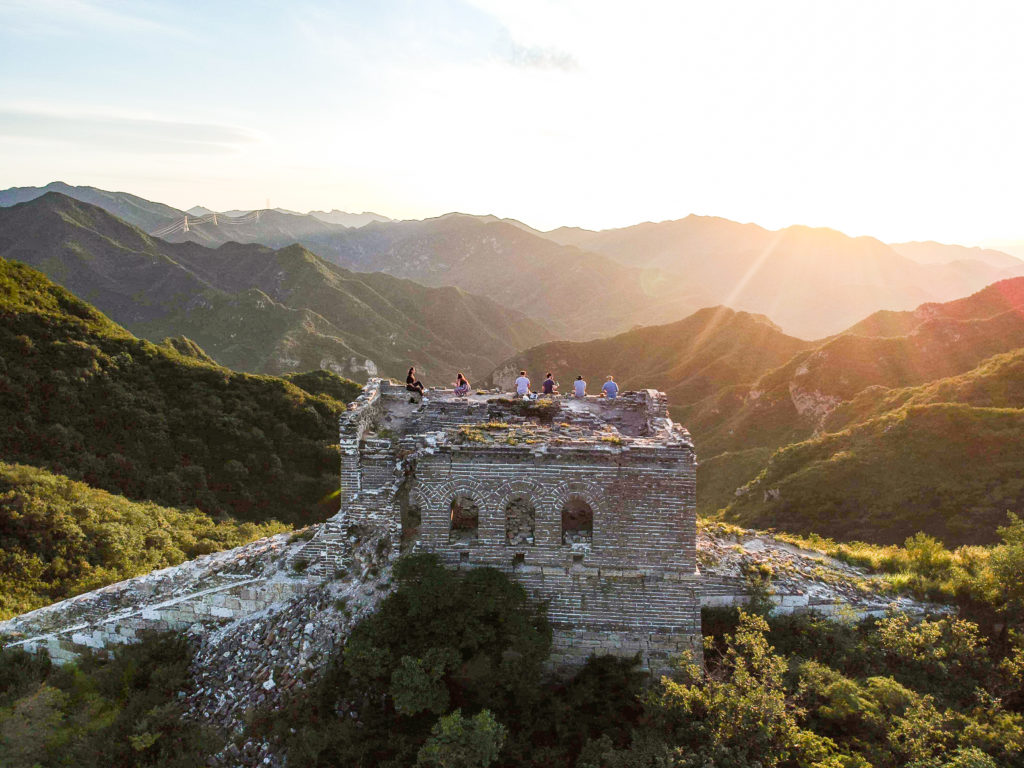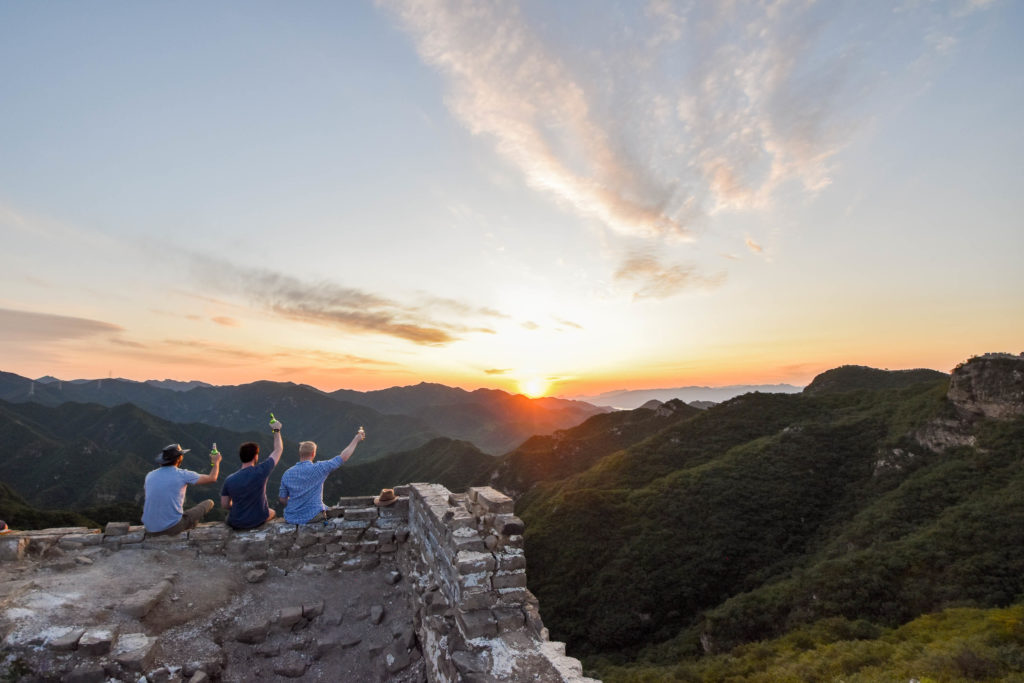 The night was spent sharing stories and drinks around the campfire. The group we had joined were all in the middle of a 30 day tour of China. We didn't realise that we weren't going to be provided with pillows. So after a rough night's sleep we woke up early to catch the sunrise and walked along the wall some distance to get the best vantage point.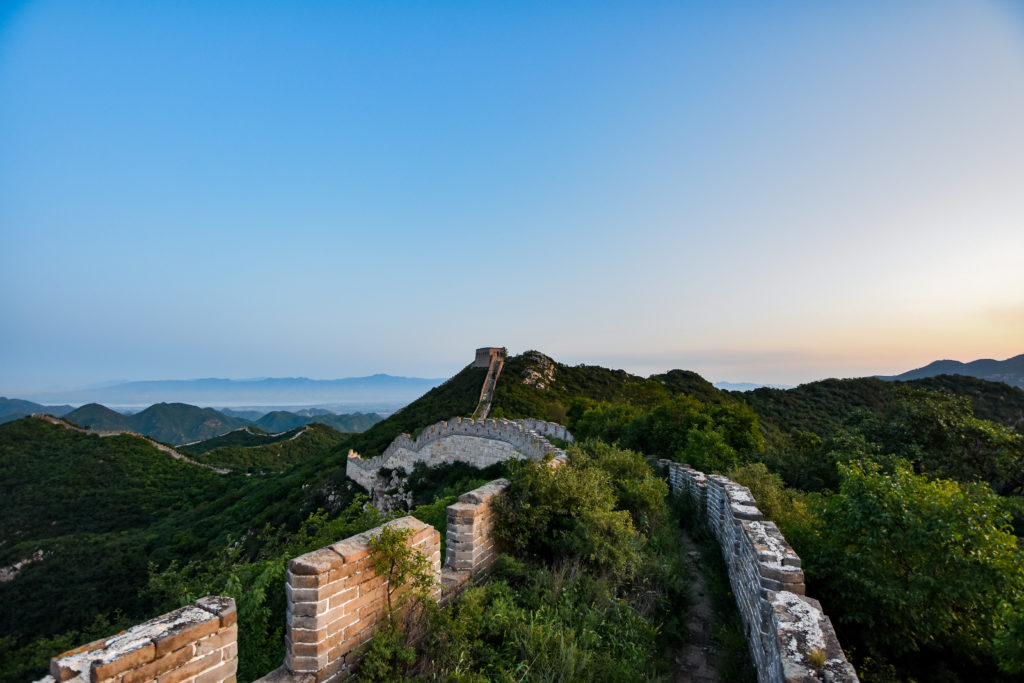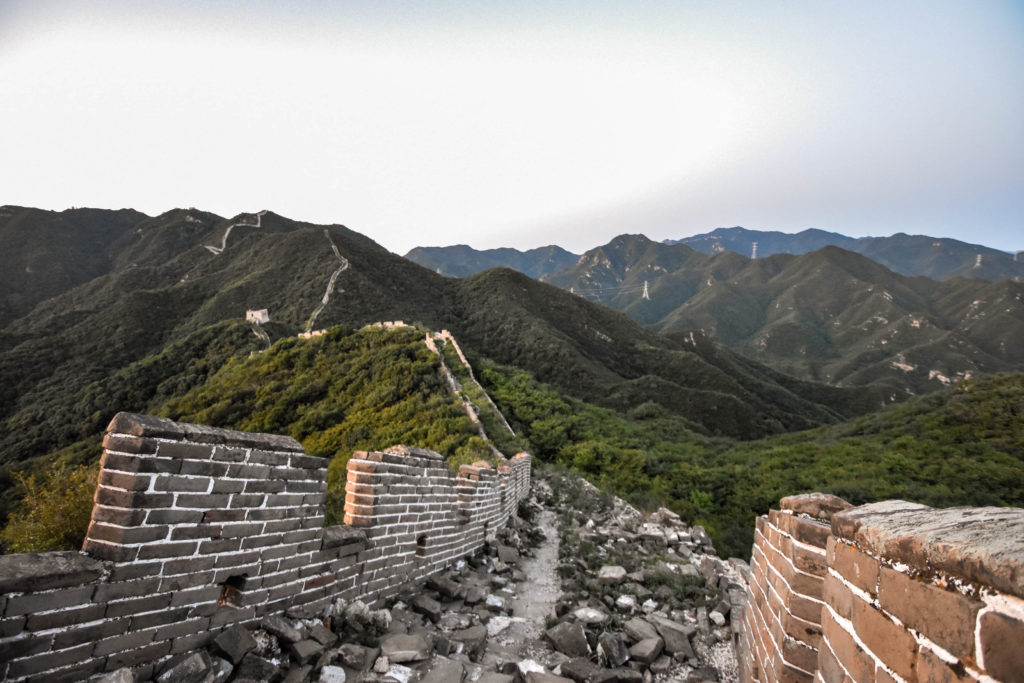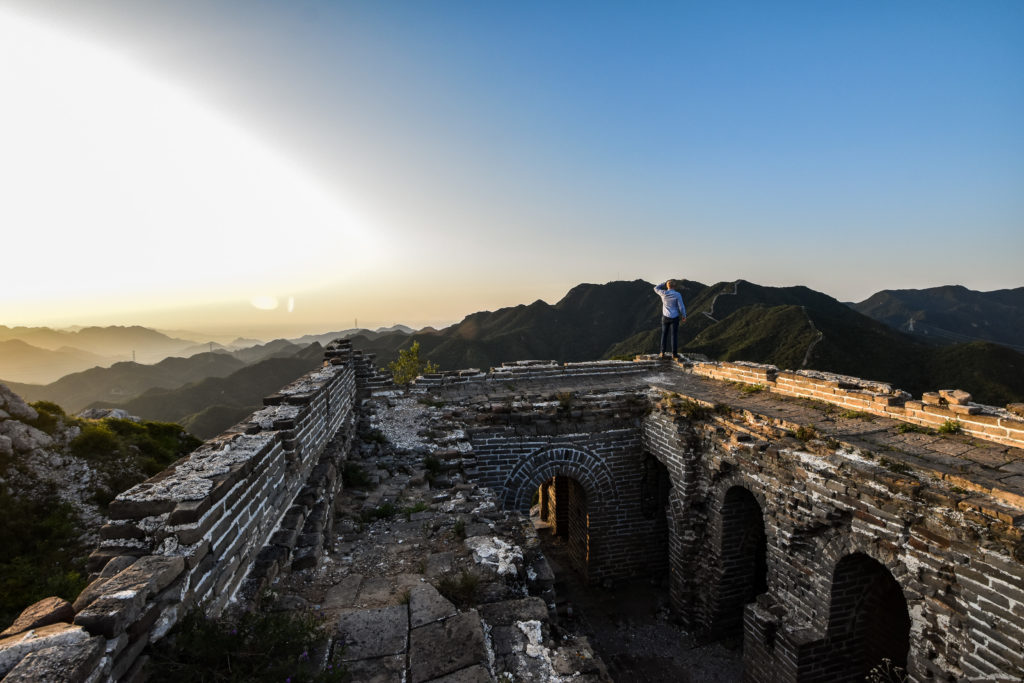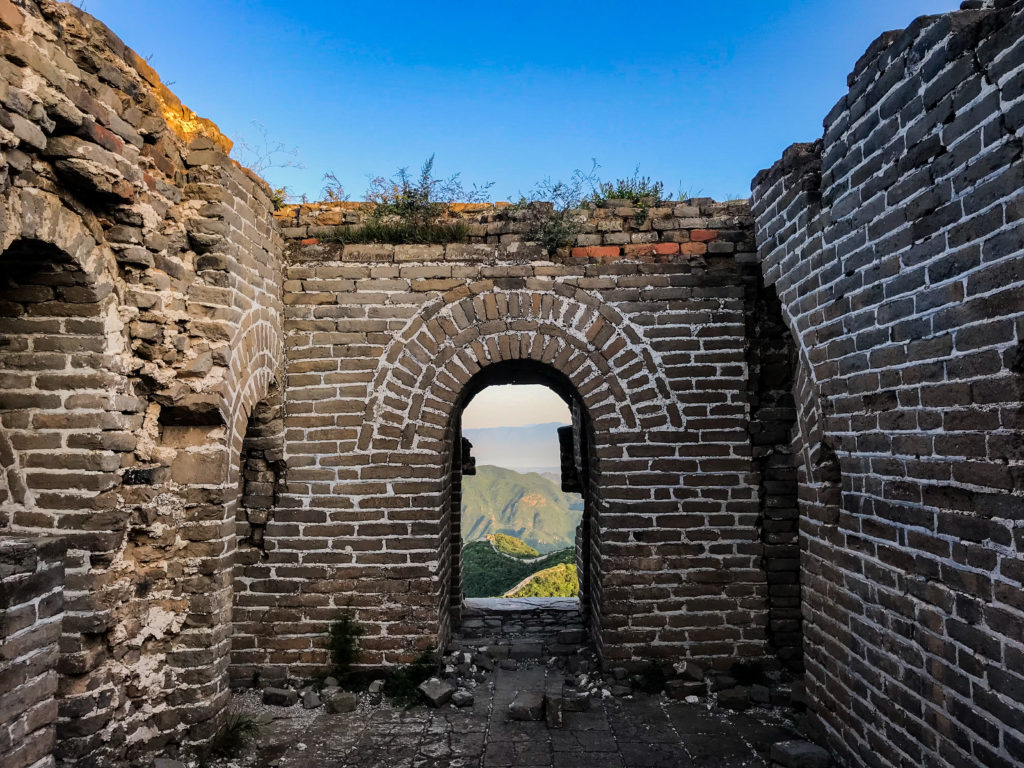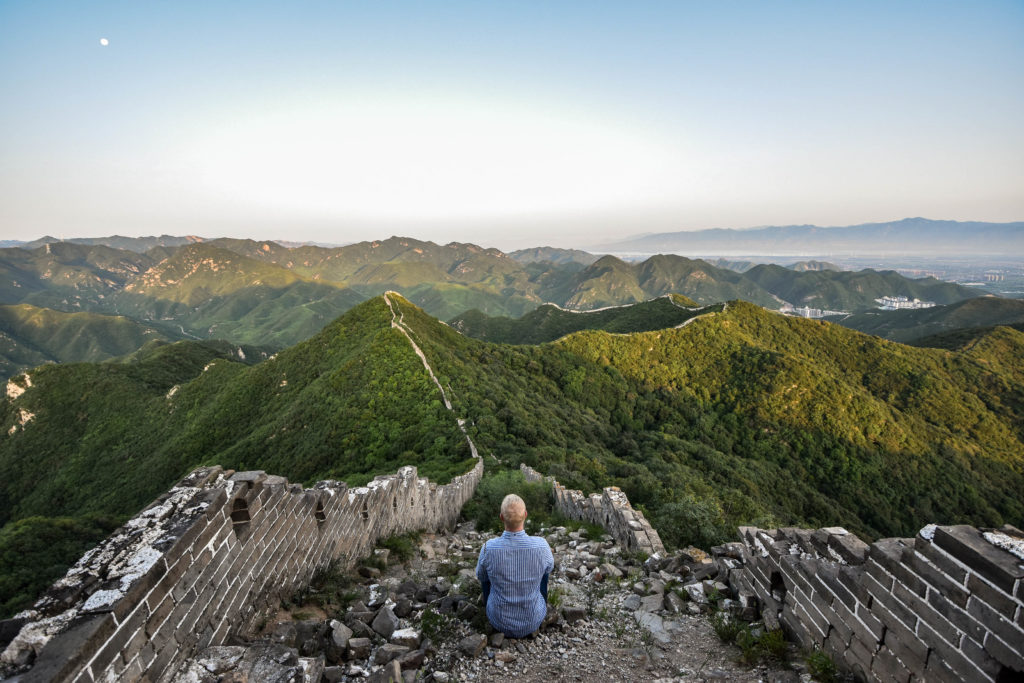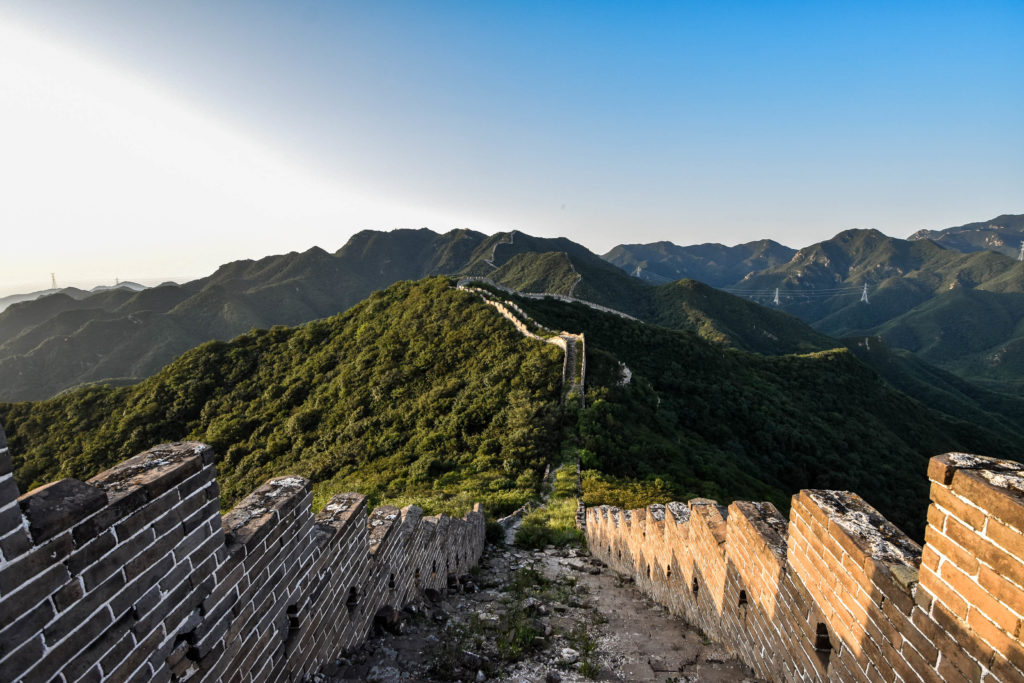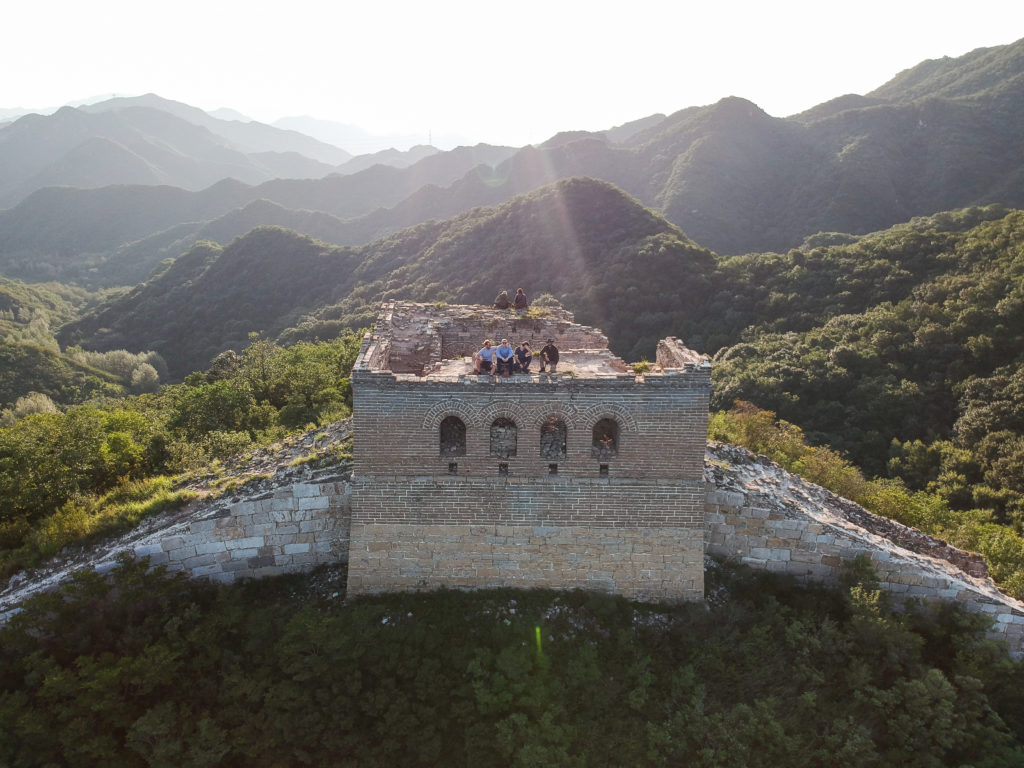 After the drive back to the hotel we spent the afternoon exploring Beijing. We went to the railway station across the road with our tickets to ensure that there we no issues to sort out and to ensure that the train was still on schedule. The next day was spent exploring the city. I was amazed at how few western tourists there seemed to be in Beijing. We only saw two other western tourists while walking around Tienanmen Square and were quite the spectacle for the locals.
We then decided to explore the ancient imperial temples of the Ming and Qing dynasties which form part of Zhongsan Park. We were approached by a man of Mongolian descent who offered to provide us with a walking tour of the area for a small fee. he spoke excellent English and we spent most of the day in his company. After the park he took us to another Jingshan Park which provides a great vantage point of the surrounding area, including the Forbidden City. After a tea tasting and lunch at a restaurant we said goodbye to our guide and thanked him for his services.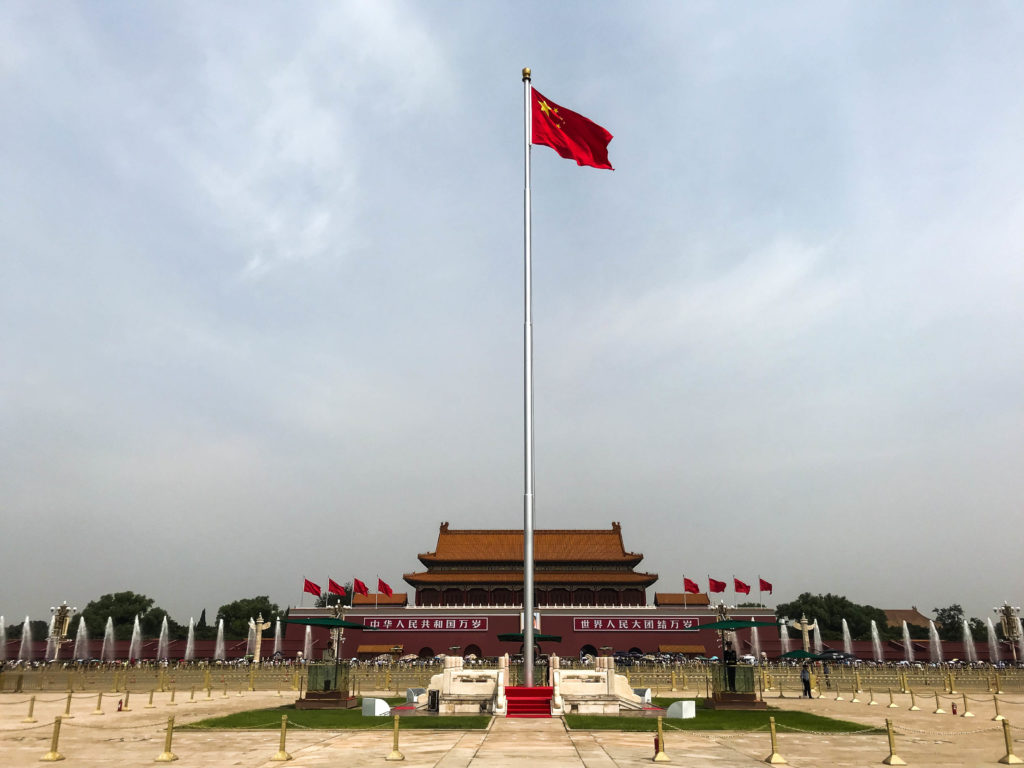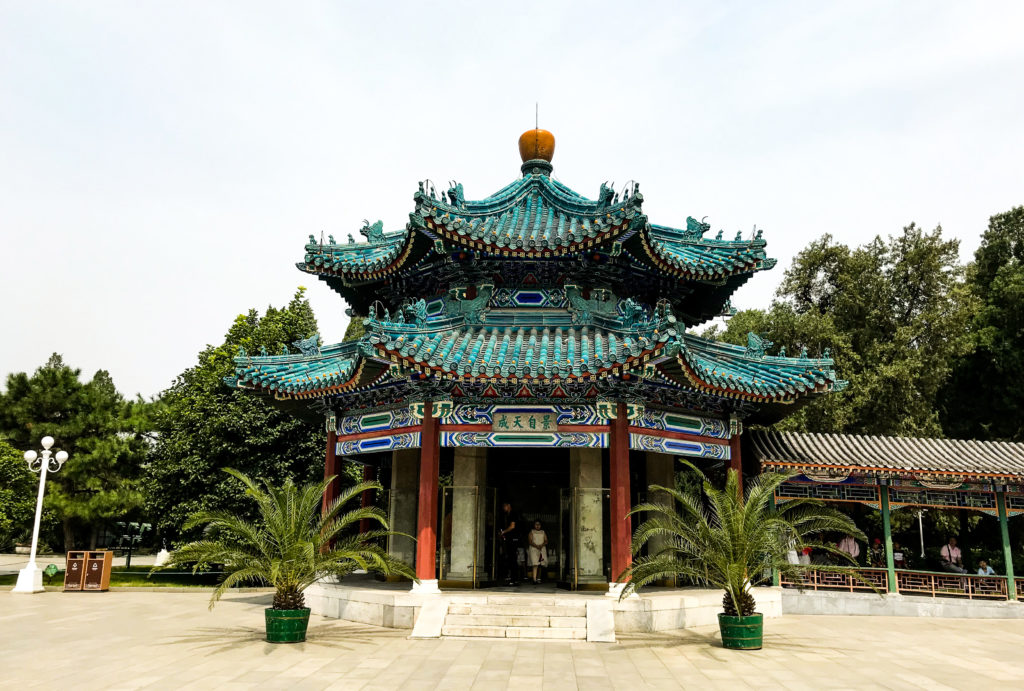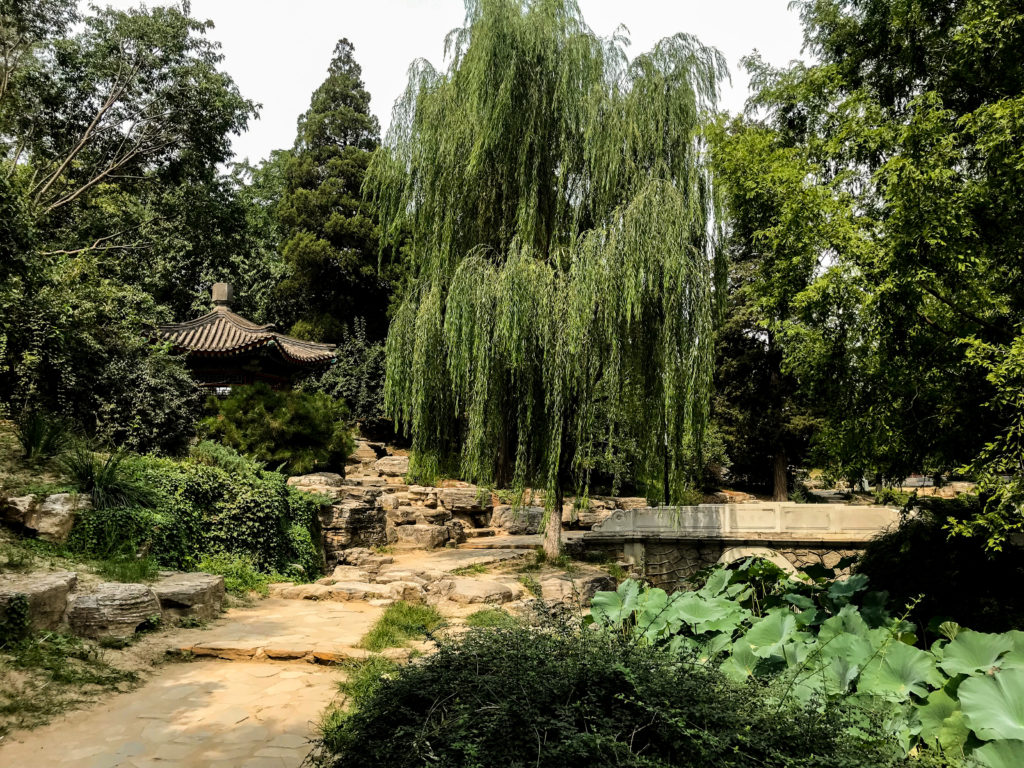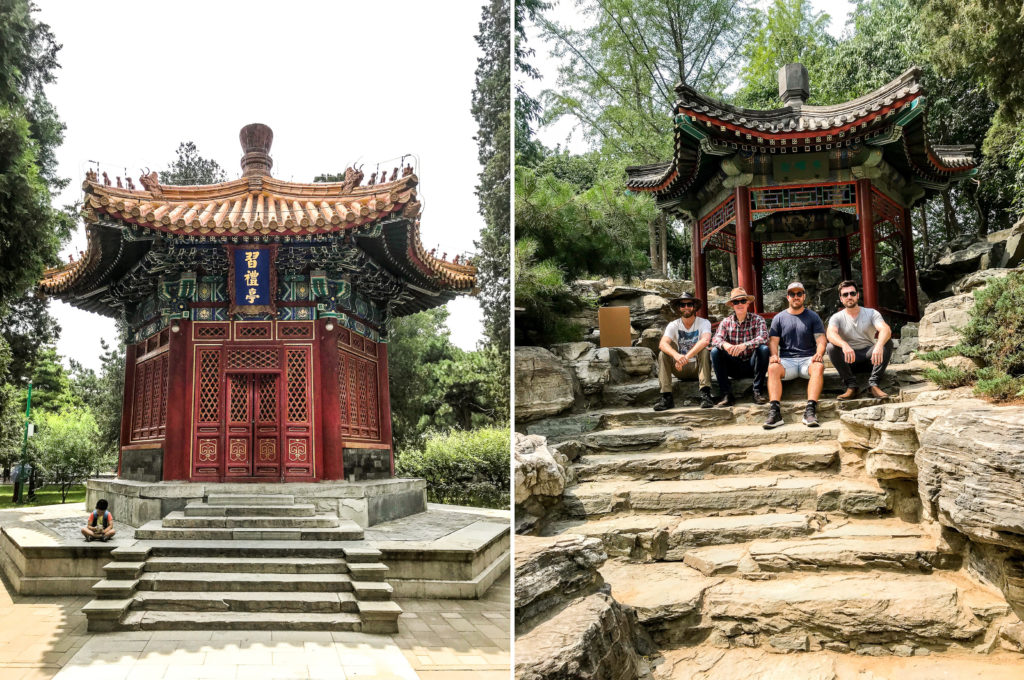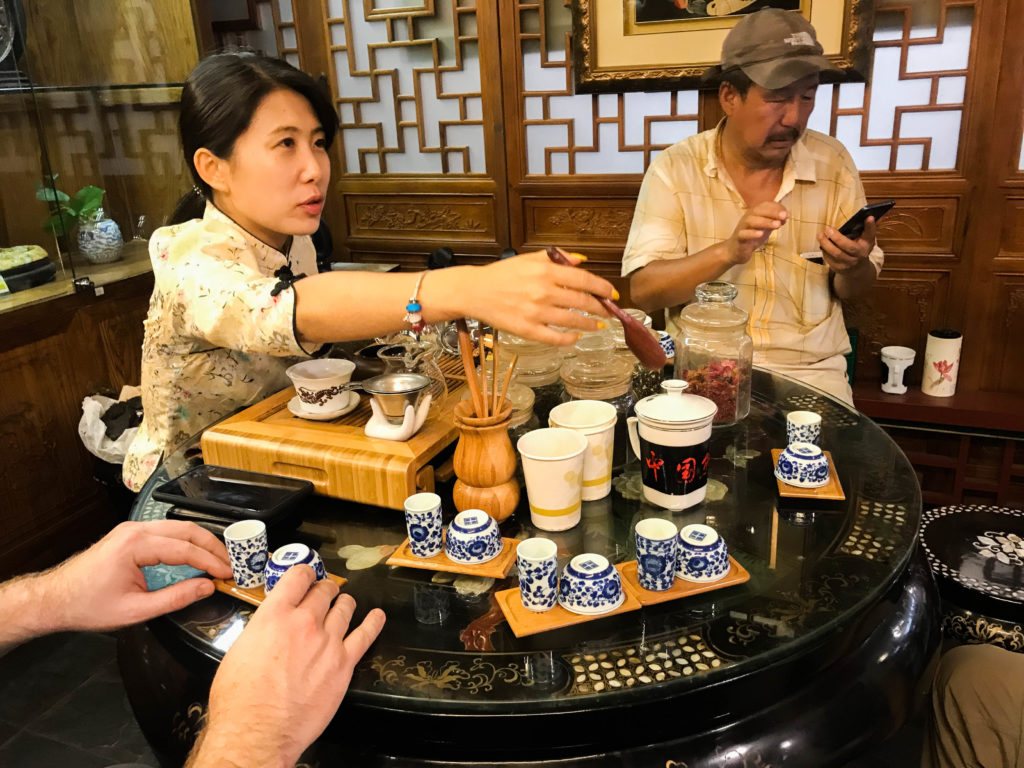 On the recommendation of our guide from the wall tour, we attended a performance of Chinese dancers at a theatre. Then decided to celebrate our last night before the journey and checkout the night life of Beijing. We discovered that most bars and corner stores do not accept western bank cards and had to withdraw cash. There are certainly some lively and vibrant bar areas in Beijing. The best area we found is called Shichahai and consists of a series of canals lined with bars, clubs and restaurants.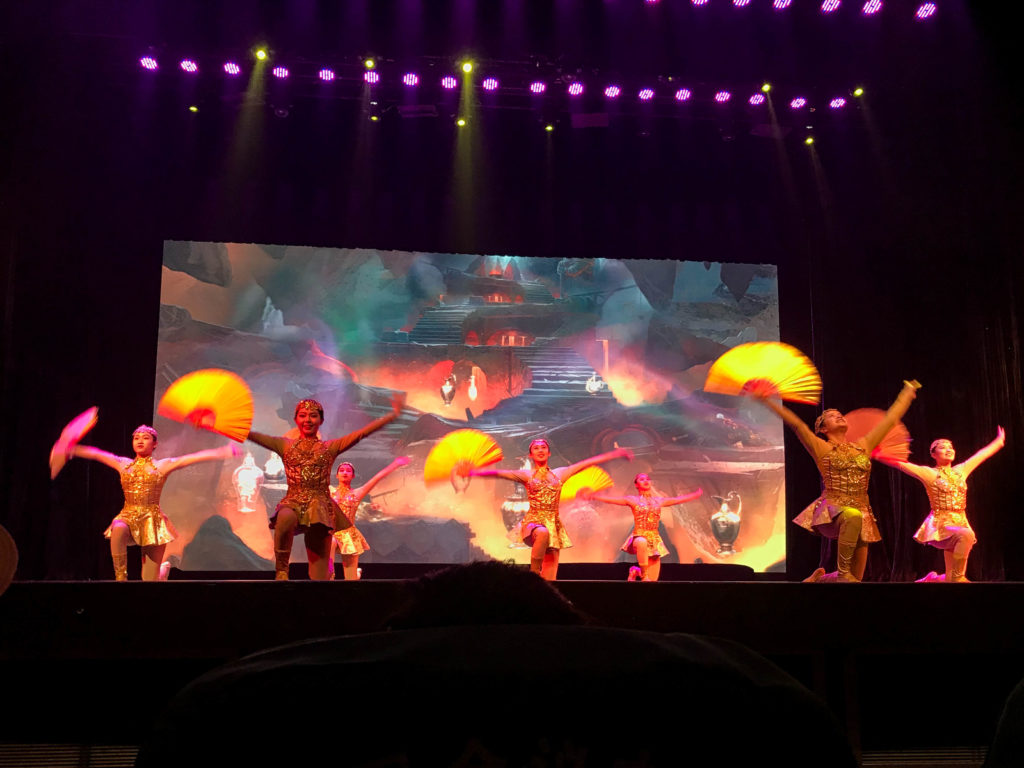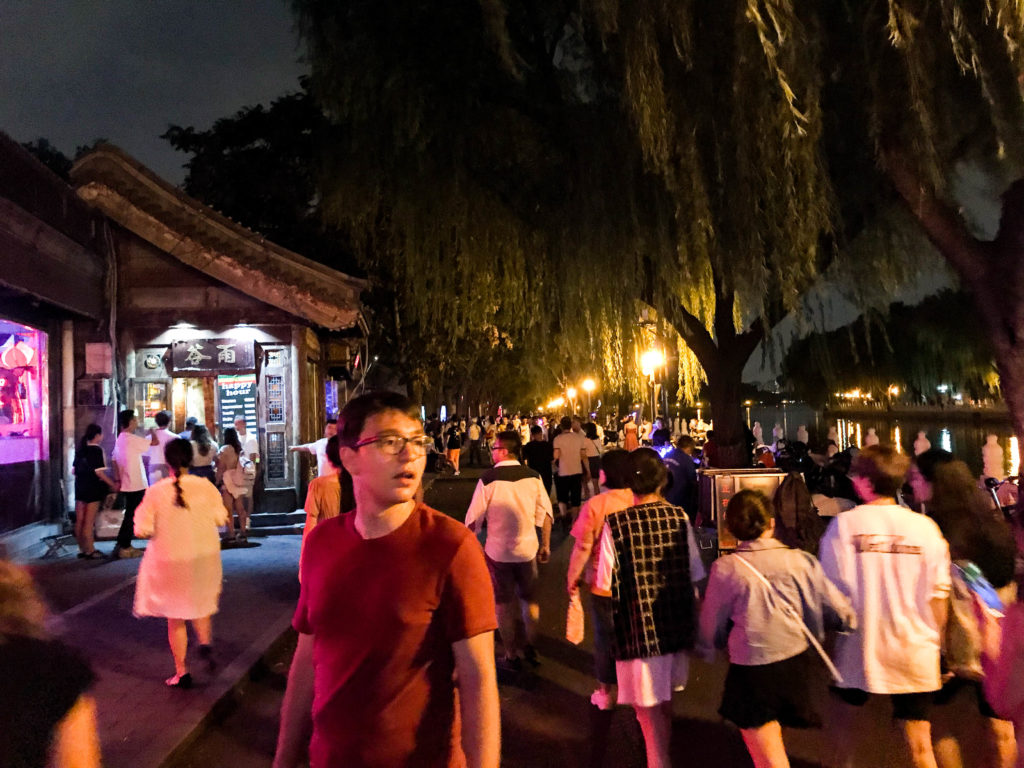 We spent several hours at numerous venues and eventually settled at a reggae themed bar with an amazing cocktail selection. Our journey on the Trans-Siberian Railway commenced at 0727 the net morning. However, we didn't want our tomorrow to limit our today.
Comments
comments