My neighbour in the dorms was a tall Dutchman who spoke Russian well, he claimed to be a geologist with a Masters degree from the University of Amsterdam. Why he was in Moscow I was unsure, probably something to do with drugs. He was a good man to have around and in typical Dutch style he was about 3 metres tall and looked like a caveman. He was very intelligent and we would often find ourselves slumped in a bar somewhere of the weekend discussing matters of scientific interest.
We had caught the metro to a random stop somewhere on the city's outskirts for no other purpose than to simply walk around and see what there was to see. We ended up drinking in a pub that contained a plaque saying that the building was constructed by German Prisoners of War. The conversation turned to seafood and he mentioned how he had been desiring a hot fish lunch and thought he knew where a good seafood market was.
After walking around for some time I noticed something rather interesting in the distance. It appeared to be an aircraft graveyard of some type, it was fenced off and it seemed quite bizarre that it was just in amongst some skyscrapers and apartments blocks. We went in closer to try and see if we could get in and eventually found a gate. There was a lone security guard who was quite clearly heavily drunk standing inside the entrance. The Dutchman asked if we could come in and he wanted a bribe of 100 roubles each which is only a few dollars. We paid him and went in for a look. It was quite odd and didn't seem to be a museum of sorts, but rather something you'd find in Afghanistan after the hasty retreat of the Soviet Army. The place condtained everything from small reconnaissance helicopters to fixed wing propeller powered transport aircrafts and fighter jets.
Feel free to leave a comment below if you have anything to say.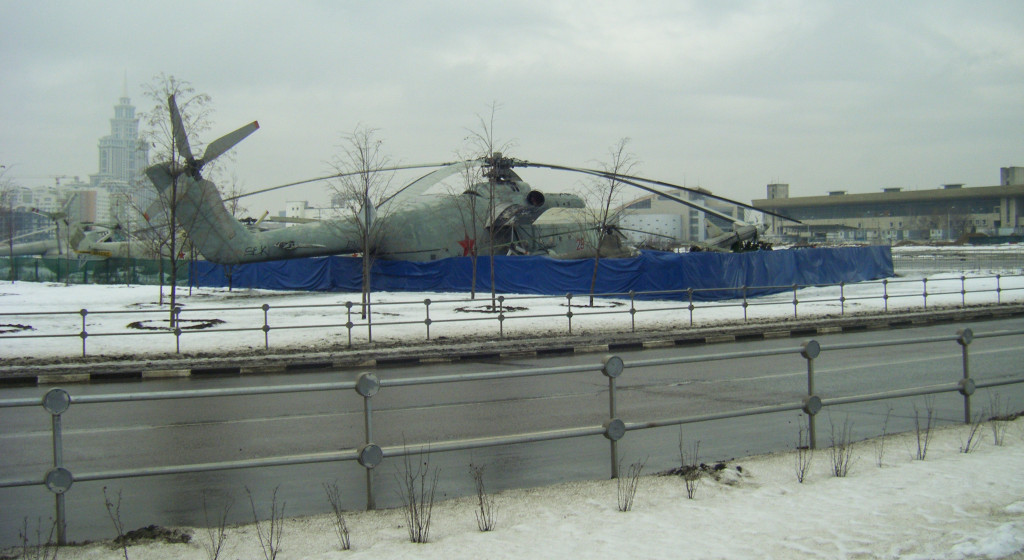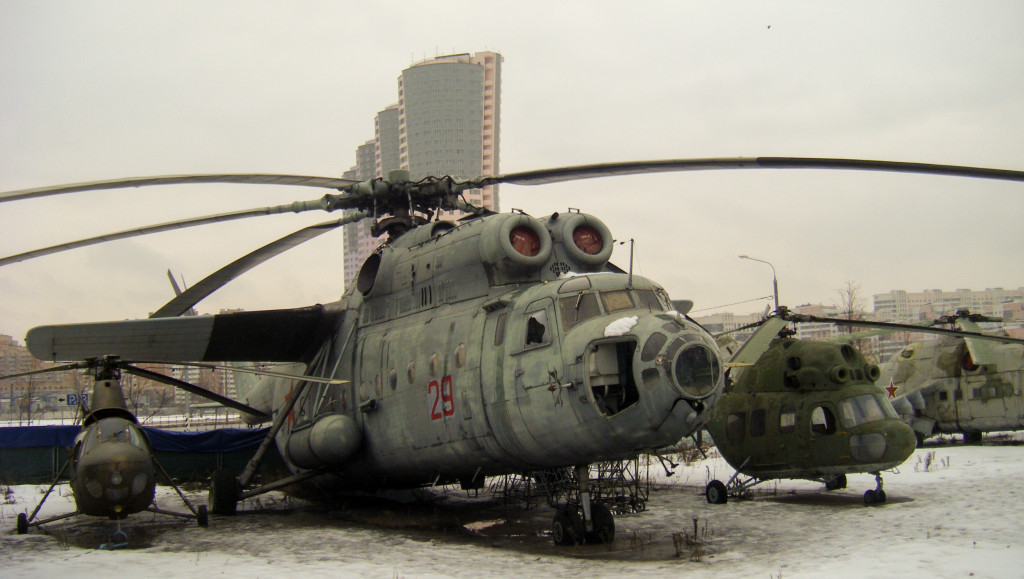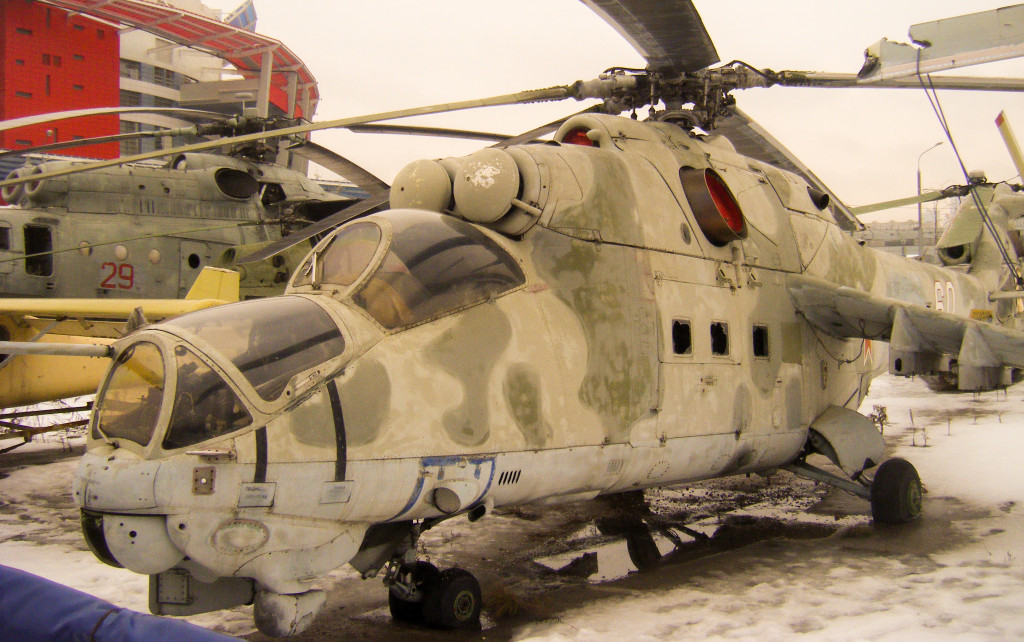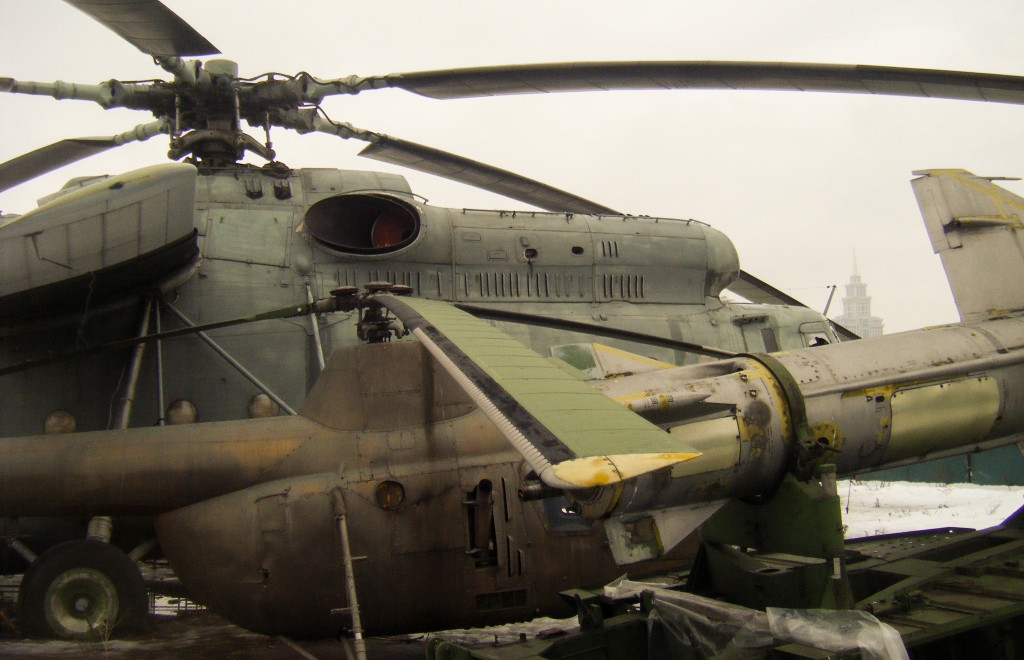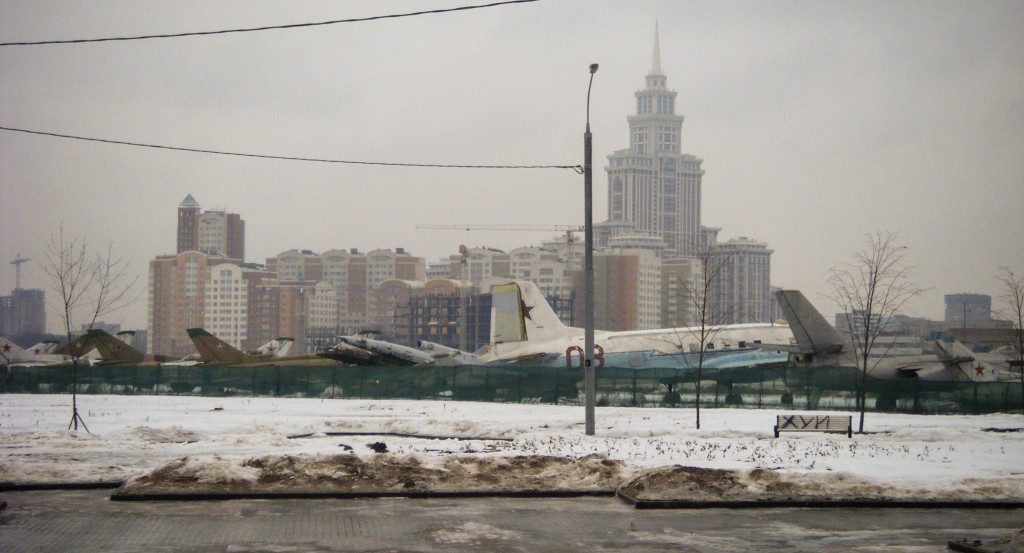 Comments
comments